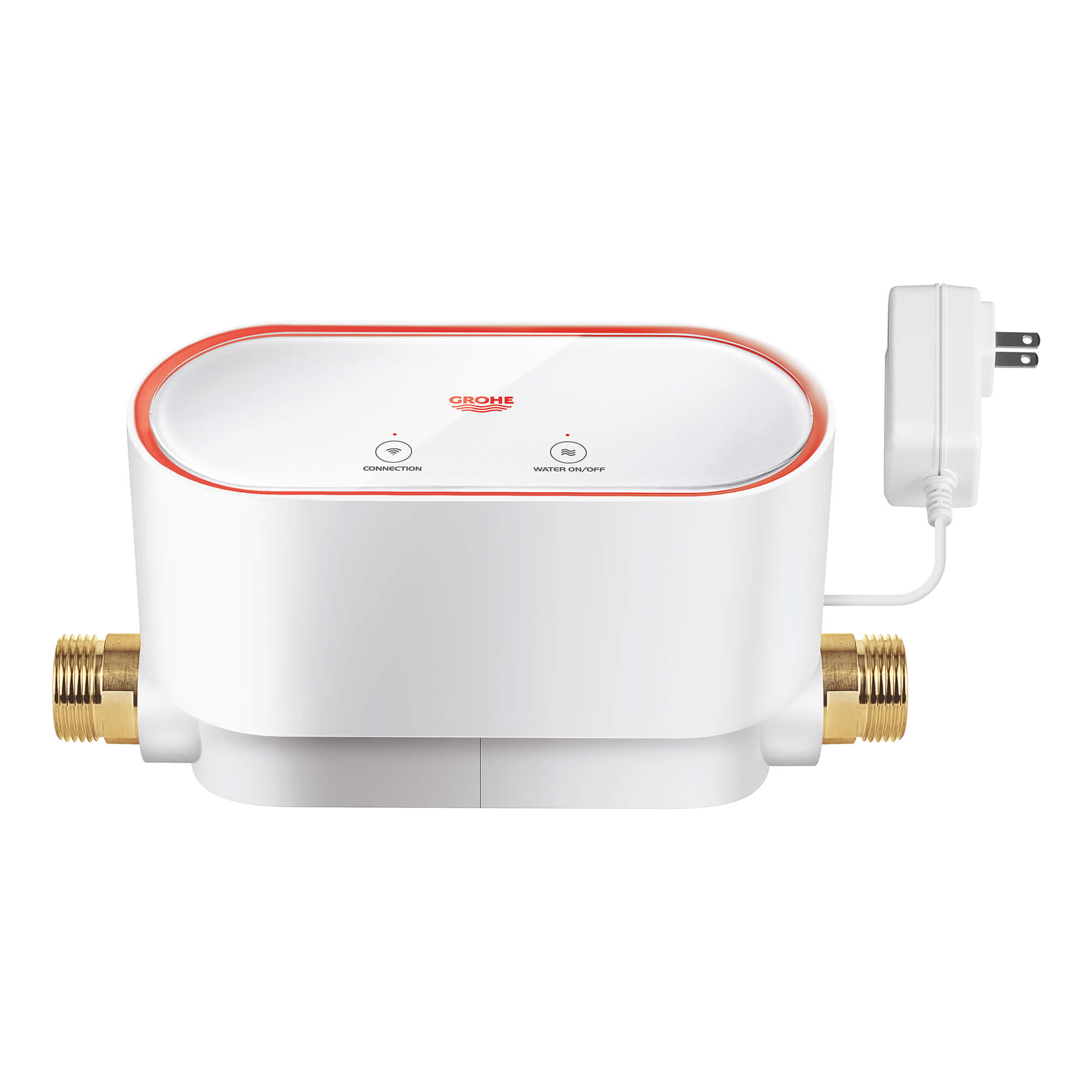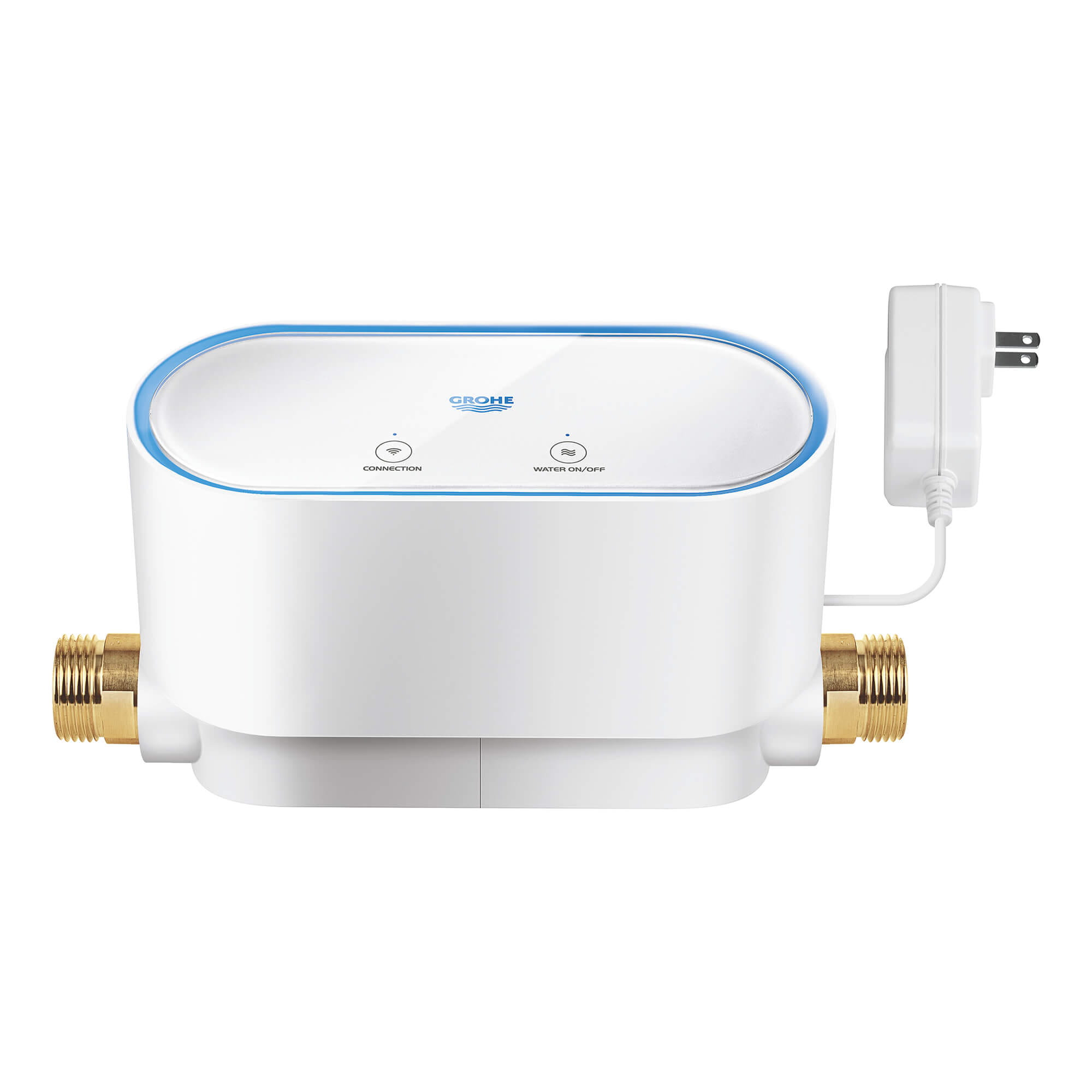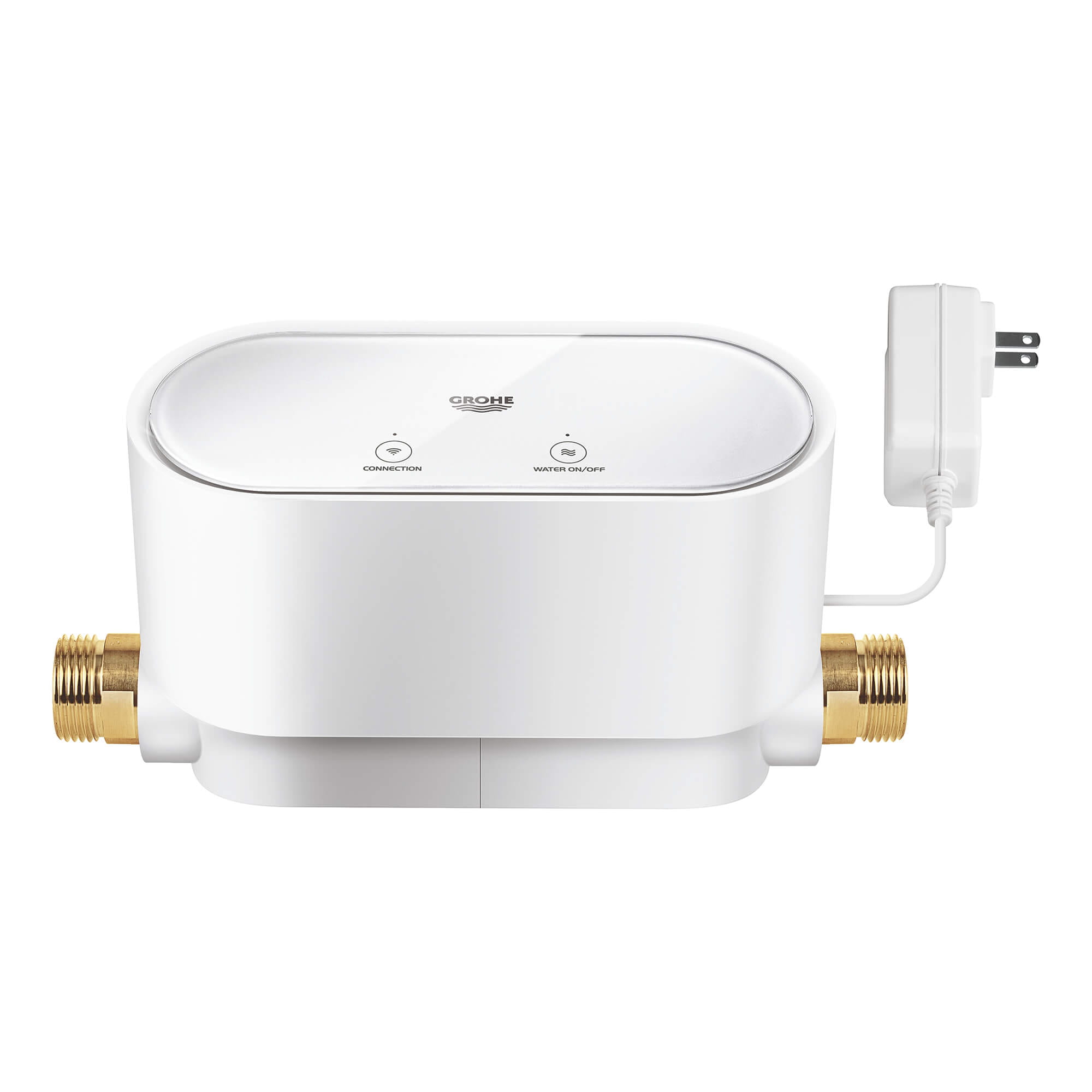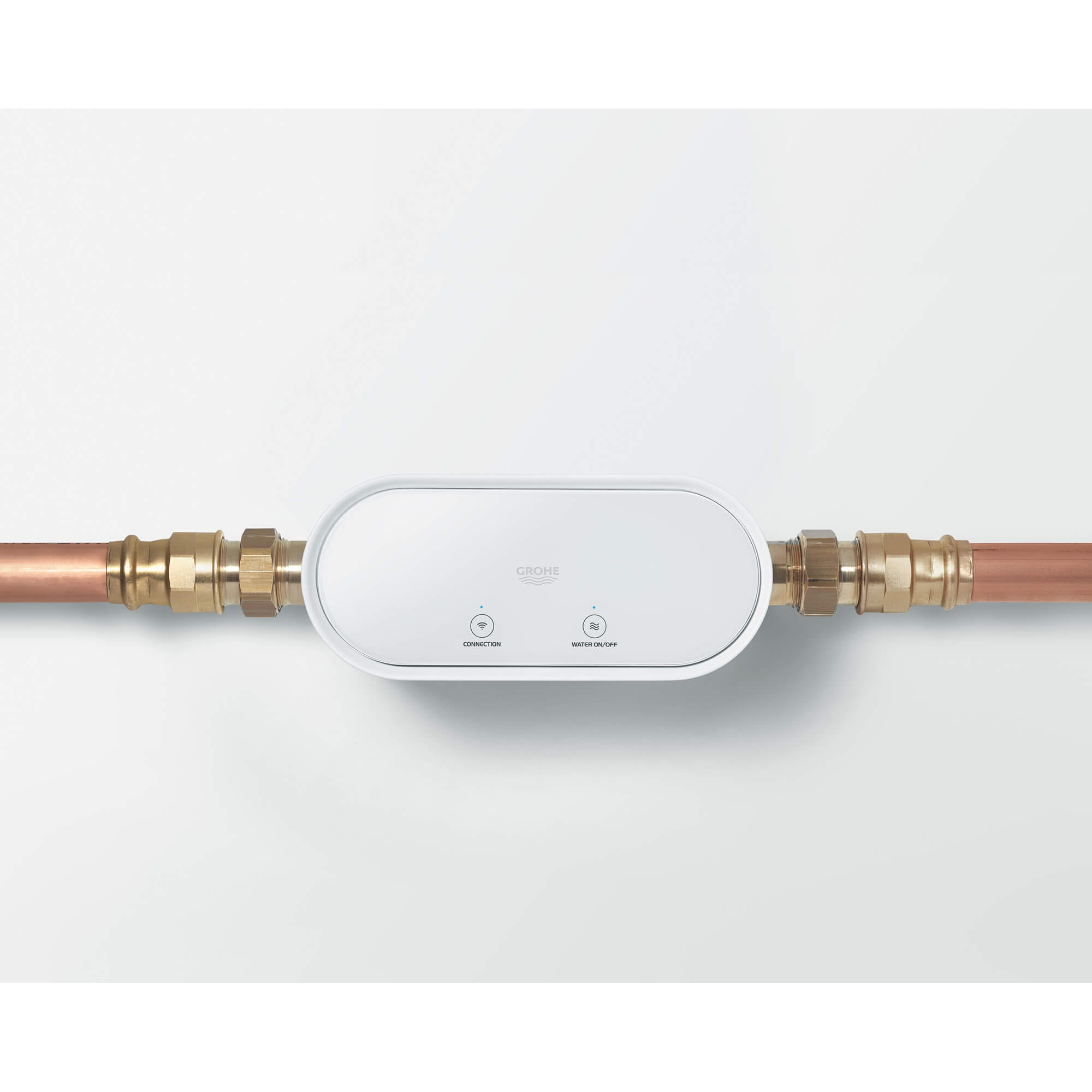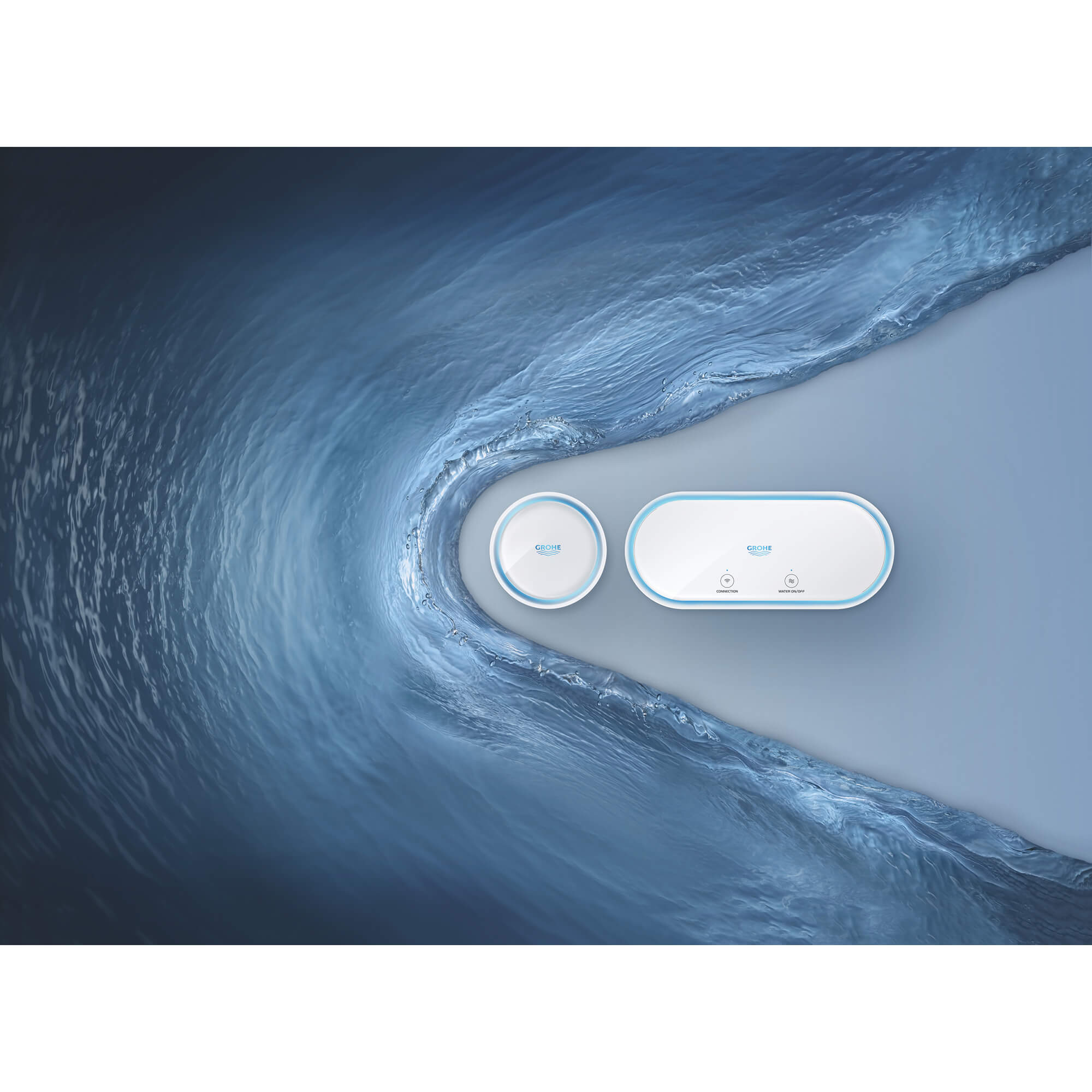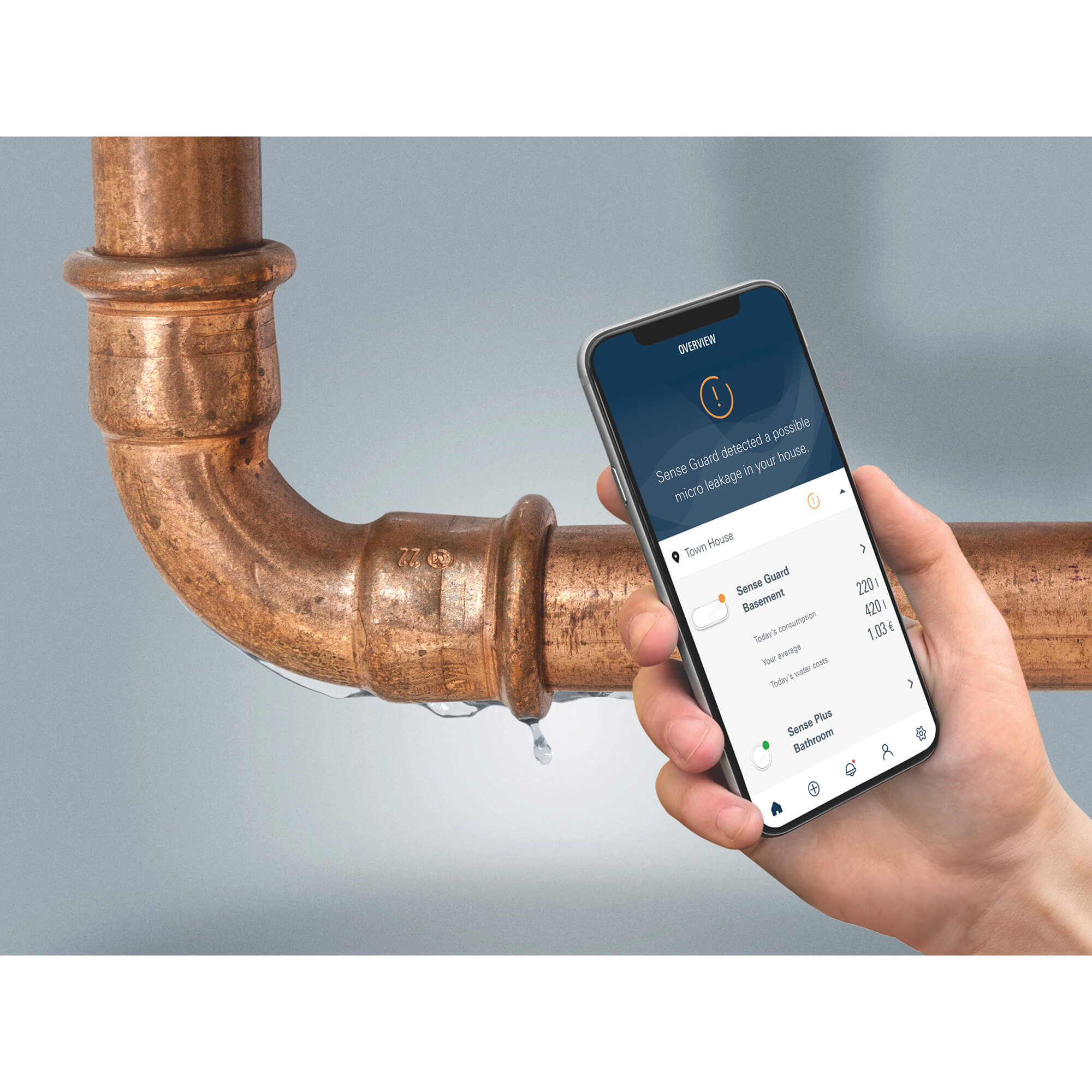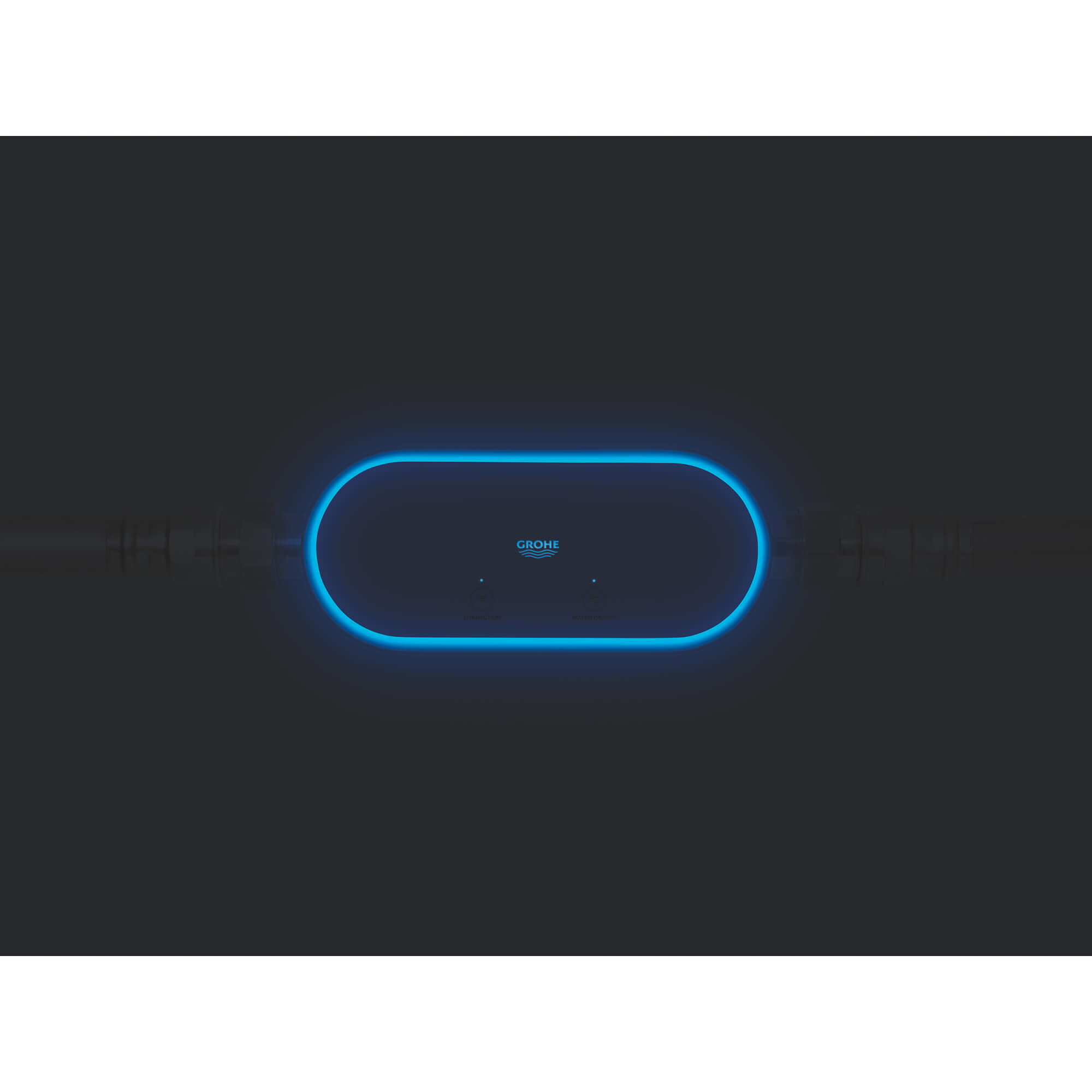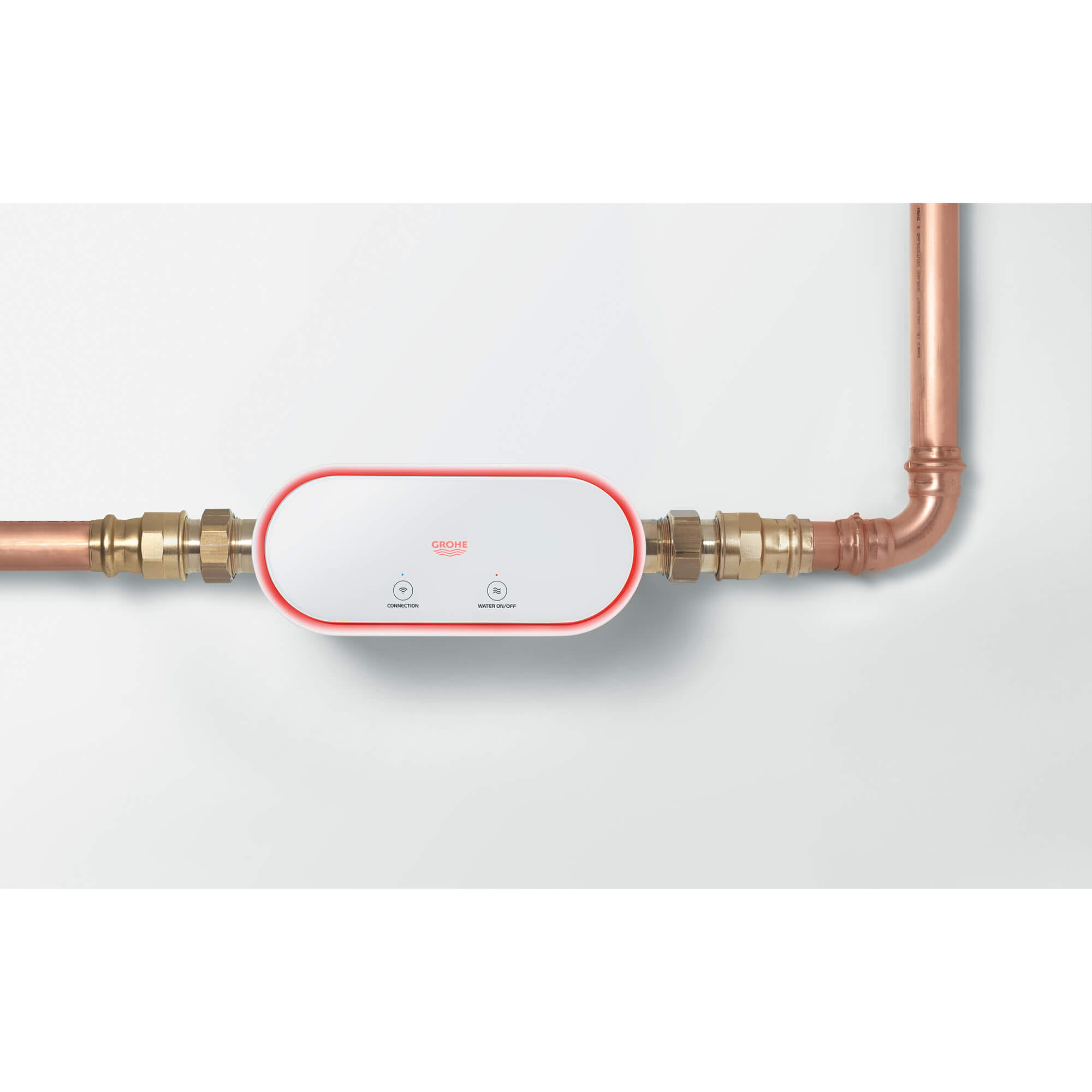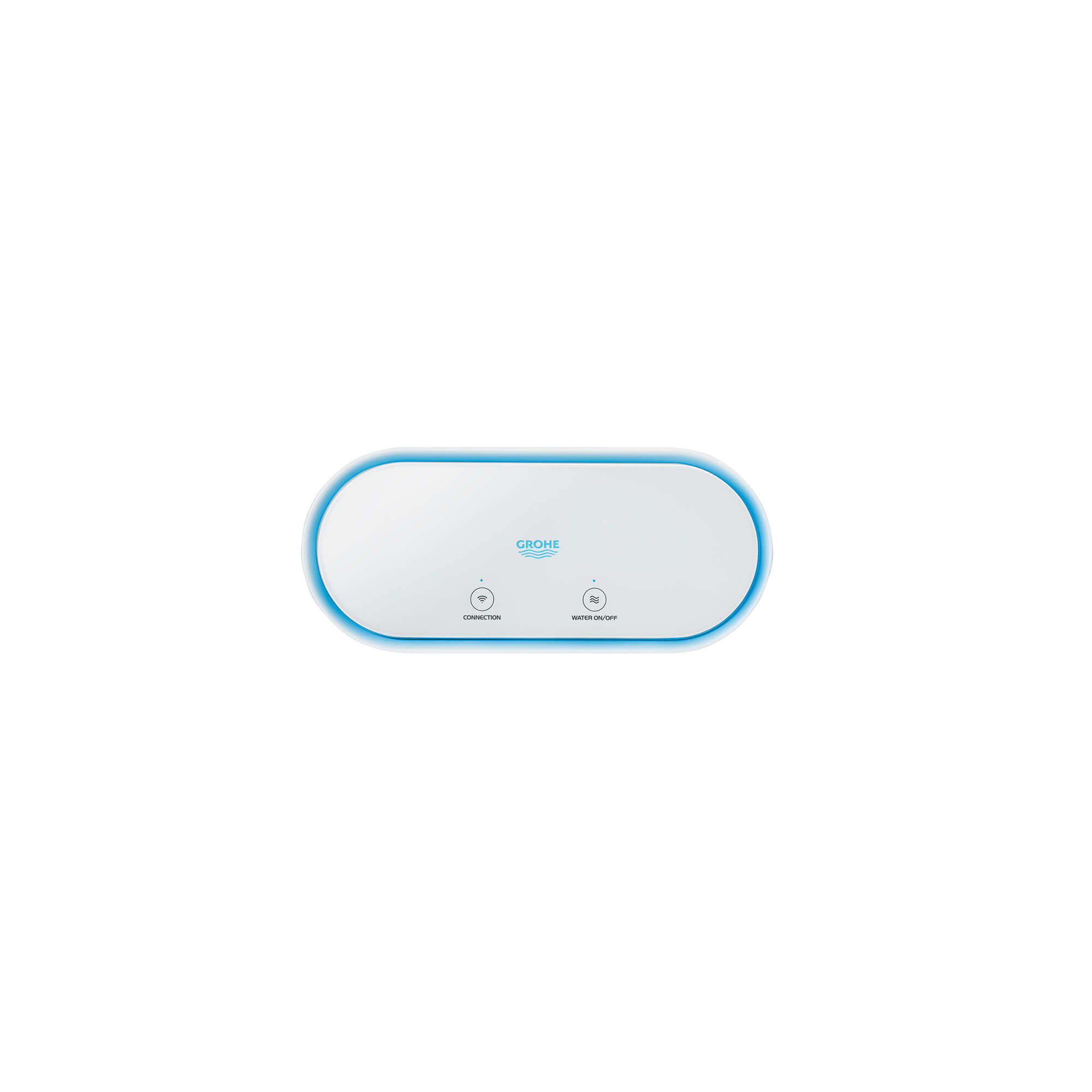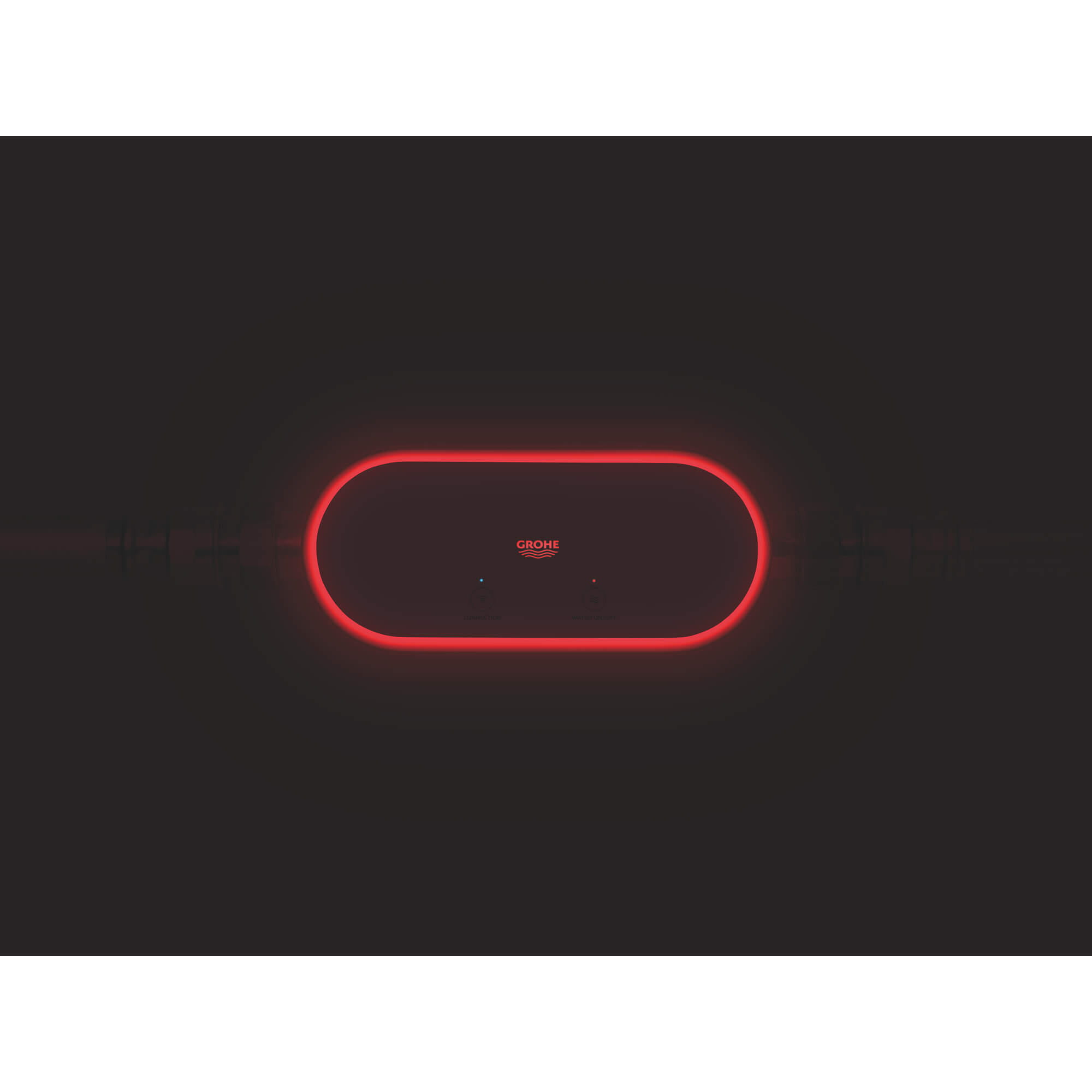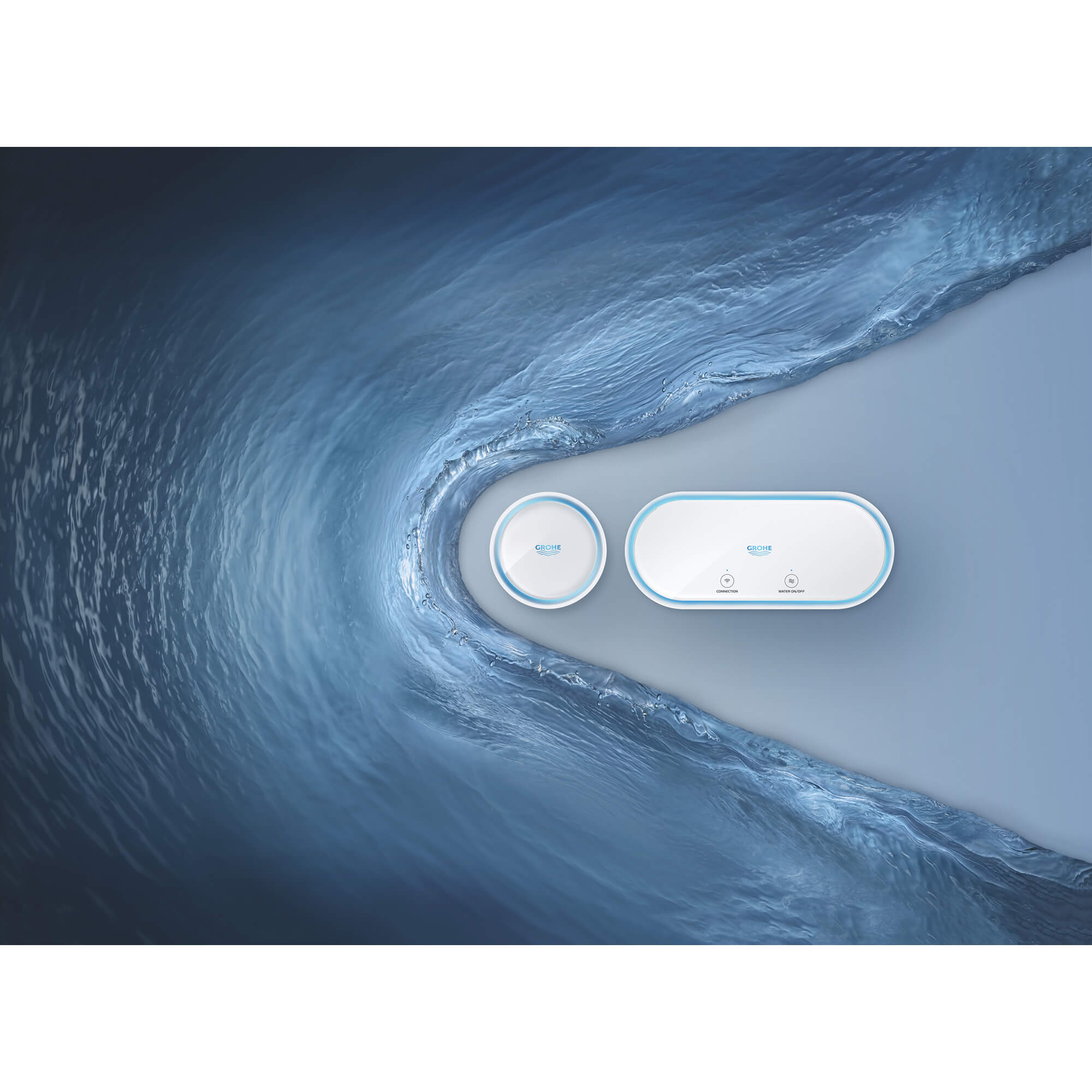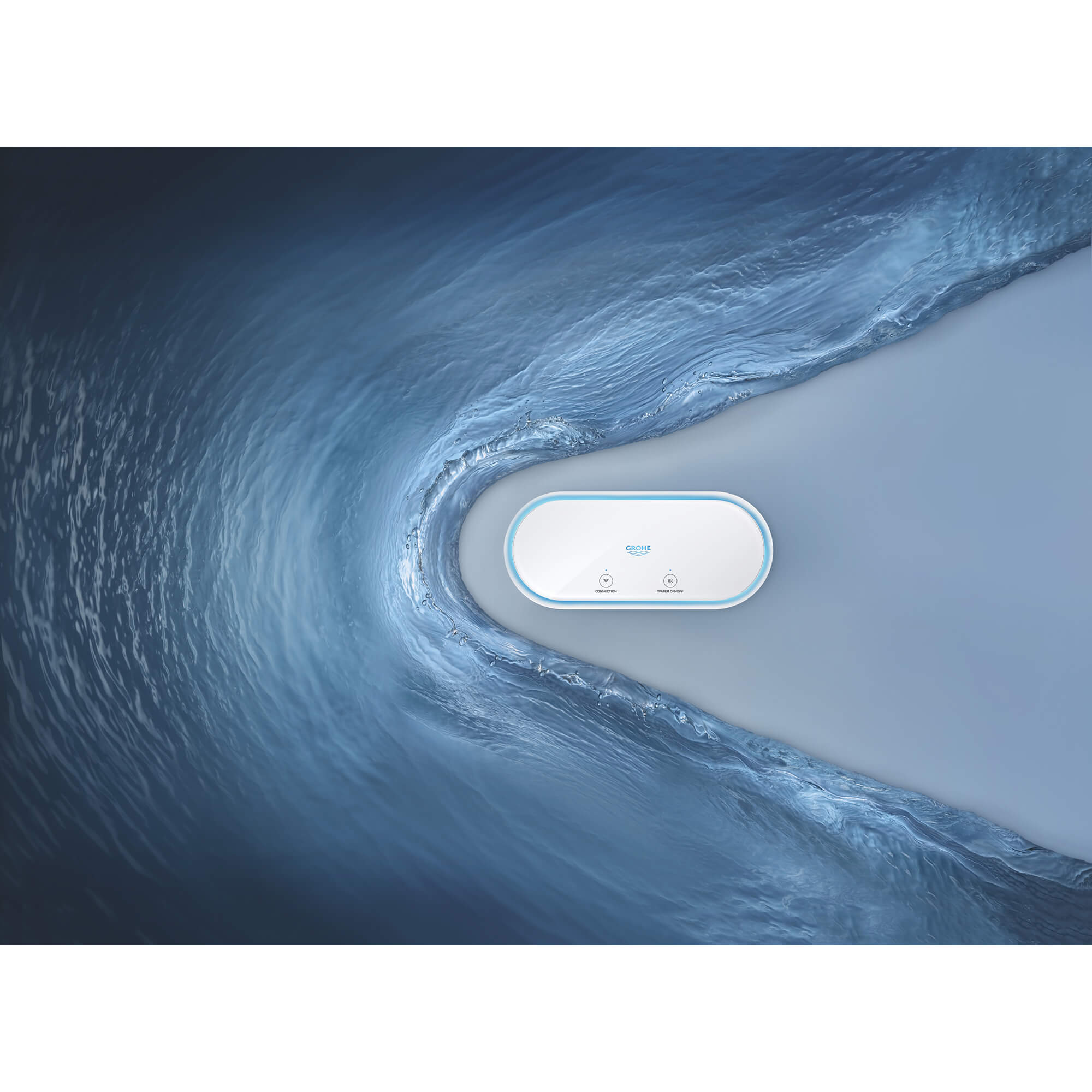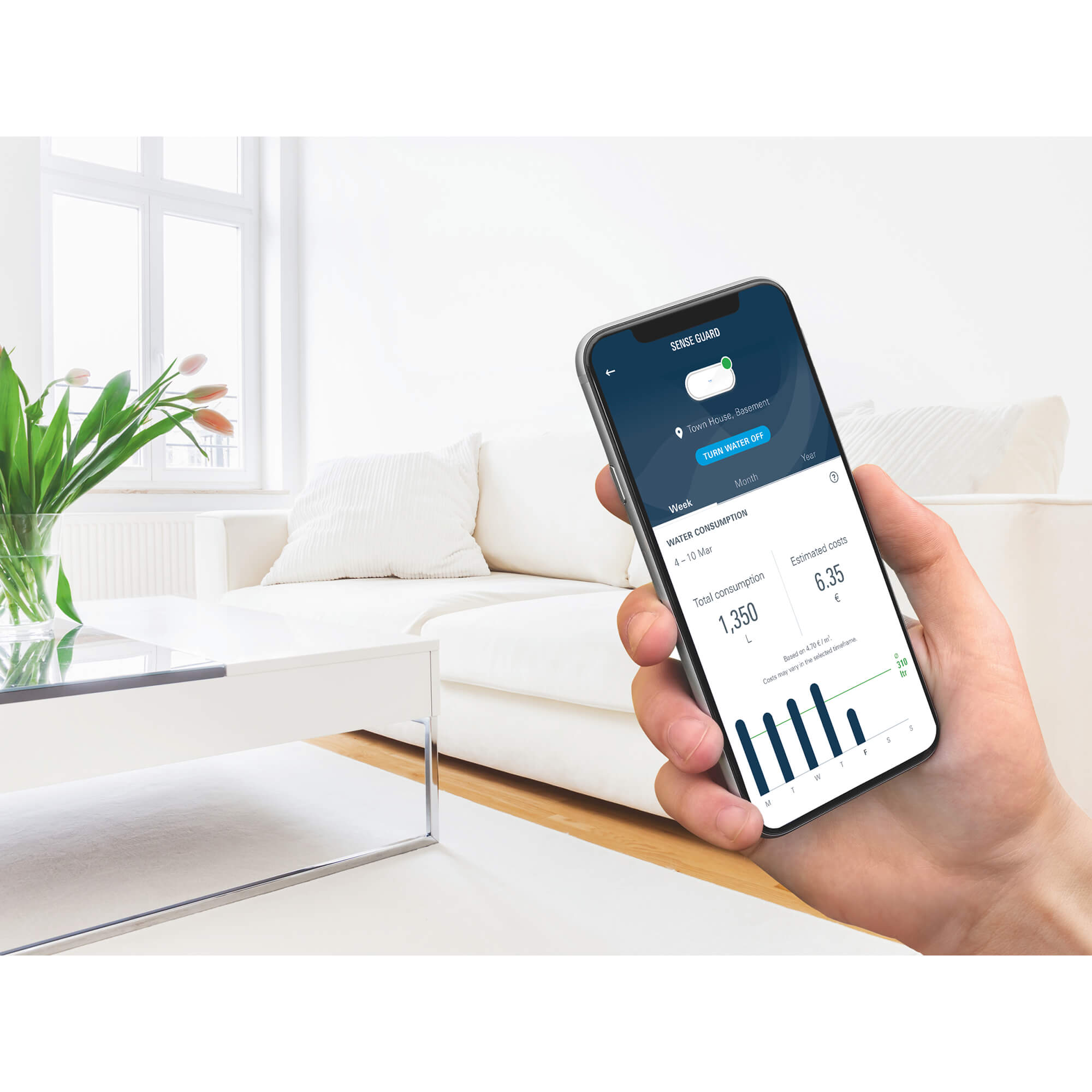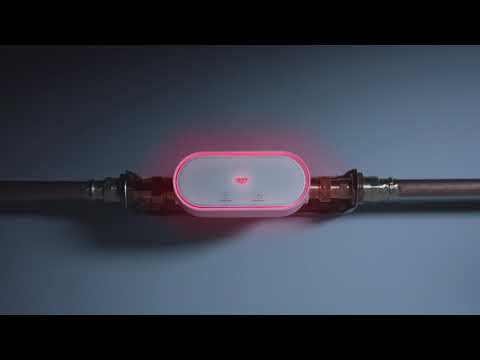 List Price:
Buy Now Price:
List Price:
Detects pipe breaks, leaks, frost and high water consumption
Use with GROHE ONDUS app to monitor and control leaks
Complete water security for your home – 24/7
Product Description
The GROHE Sense Guard™ water control system continuously monitors water pressure in the pipes, detecting every anomaly from minor leaks to a major burst. The moment a pipe burst is detected, the water supply is automatically shut off and an alert is sent to your smartphone. AqualQ self-learning algorithm learns your patterns of water consumption and alerts you if your water consumption is higher than usual, even detecting minor leaks and notifying you on your smartphone. GROHE Sense Guard™ also monitors changes in temperature and humidity to help prevent frost damage and the spread of mold. GROHE Sense Guard™ connects to your home WiFi network. In the case of a connectivity loss, GROHE Sense Guard™ continues to protect your home by shutting off water in the event a pipe burst occurs.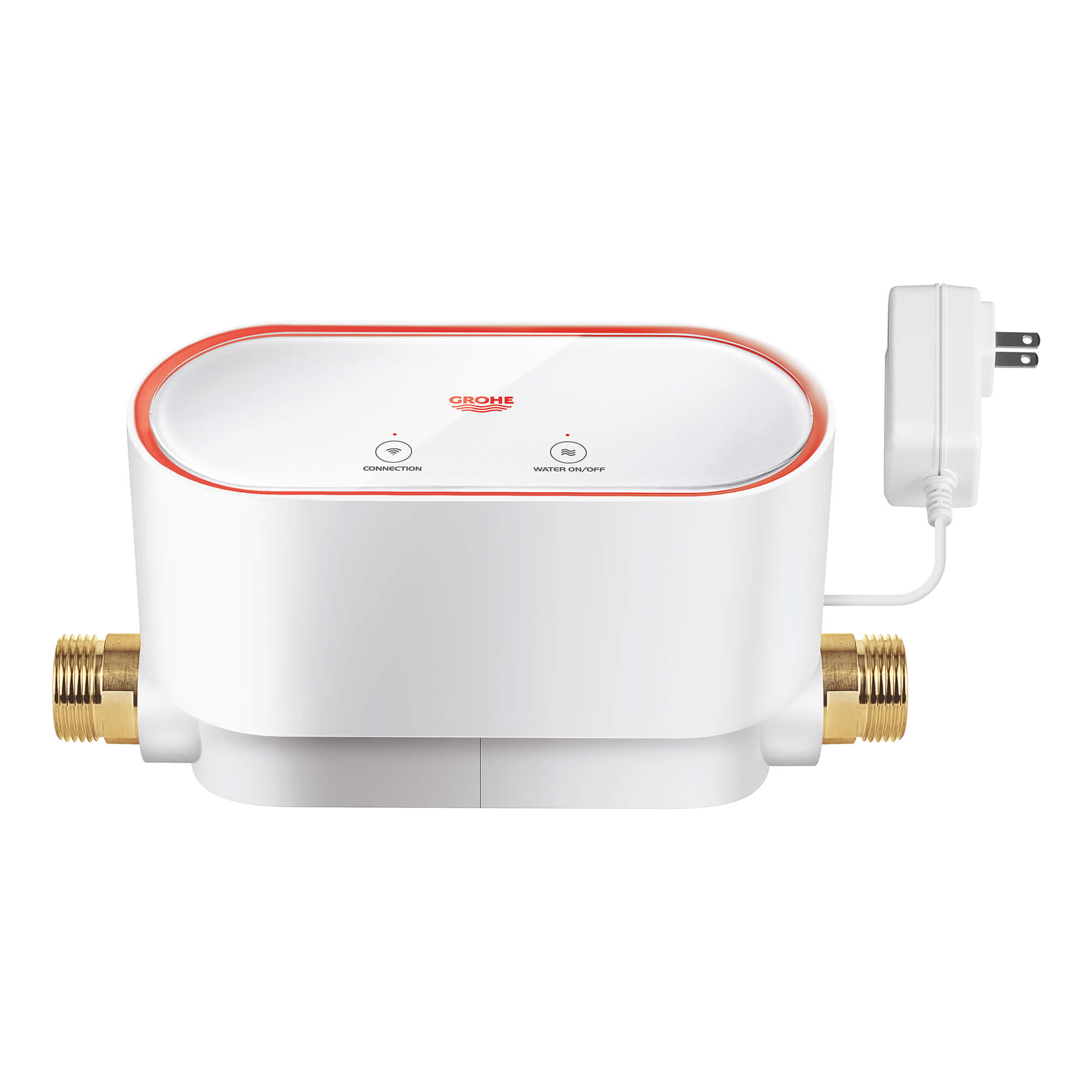 Feature
For wireless LAN, mains powered, 110 V, US plug type A
For one family houses
Detects pipe breaks, micro leaks, frost and unusual water flow
Automatic, manual or remote shut off function to limit water damage
Senses flow rate and water pressure
Valve normally open - without electricity the solenoid valve opens
Customize settings via GROHE Ondus App for iOS and Android
Status indication via LED light, buzzer and app
Residential use recommended
For horizontal or vertical installation right after the water meter








Specification
| | |
| --- | --- |
| Battery Weight | Not Applicable |
| Color/Finish | GROHE SENSE GUARD WHITE |
| Dimensions | 3-5/8,4.630,10-7/16 |
| Features | IoT Accessory |
| Text field | For wireless LAN, mains powered, 110 V, US plug type A,For horizontal or vertical installation right after the water meter,For one family houses,Detects pipe breaks, micro leaks, frost and unusual water flow,Automatic, manual or remote shut off function to limit water damage,Senses flow rate and water pressure,Valve normally open - without electricity the solenoid valve opens,Customize settings via GROHE Ondus App for iOS and Android,Status indication via LED light, buzzer and app,Residential use recommended |
| UPC/EAN | 4005176412059 |
Parts for this product
Following are the list of products or parts which you can also add to your list along with the product, you can also download the parts diagram by clicking on the Download Repair Parts Diagram button
4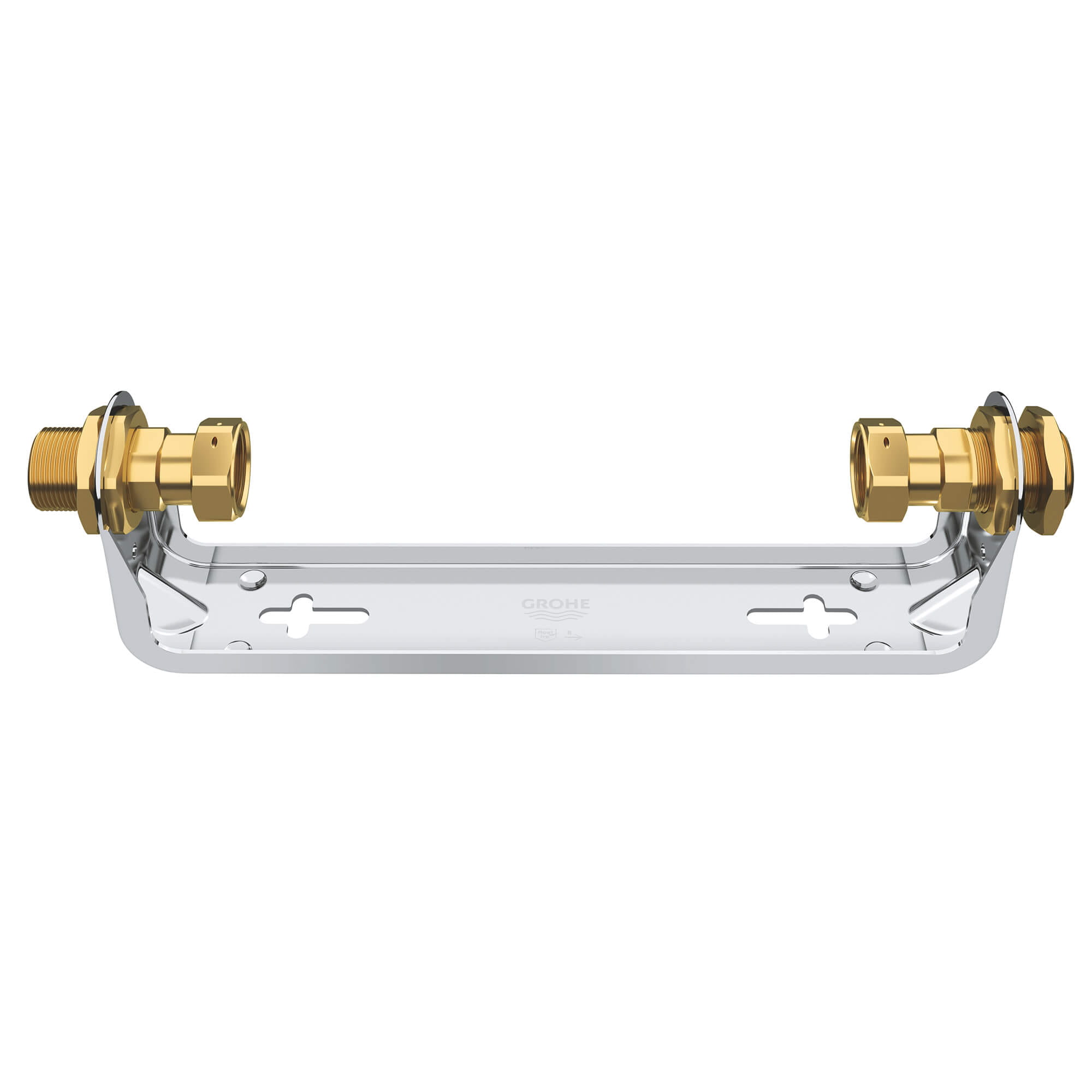 Wall Mounting Set
Model Number: 22603000
EAN : 4005176478246
Shipping
Product can not be shipped to NY
Finish:GROHE CHROME
5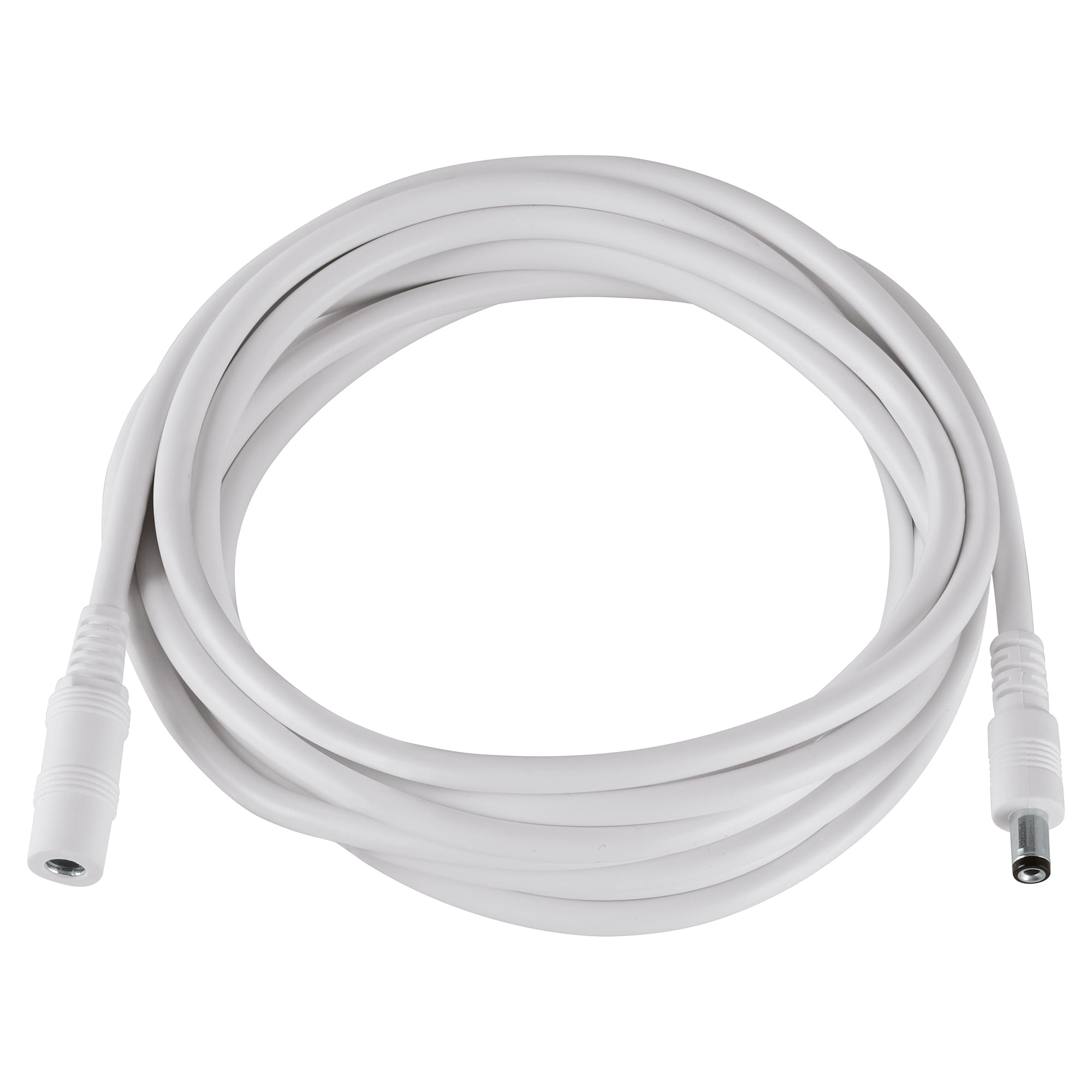 Contact Grohe
Customer Service: Monday through Friday 8:00 AM-7:00 PM ET
Phone: +1(800) 444-7643
Fax: +1(800) 255-2778