Single Hole Single-Handle S-Size Bathroom Faucet 1.2 GPM
List Price:
Buy Now Price:
List Price:
GROHE SilkMove - Smooth handling for lifetime comfort
GROHE EcoJoy - Reduces water consumption by up to 50%
GROHE StarLight - Scratch and tarnish-resistant finish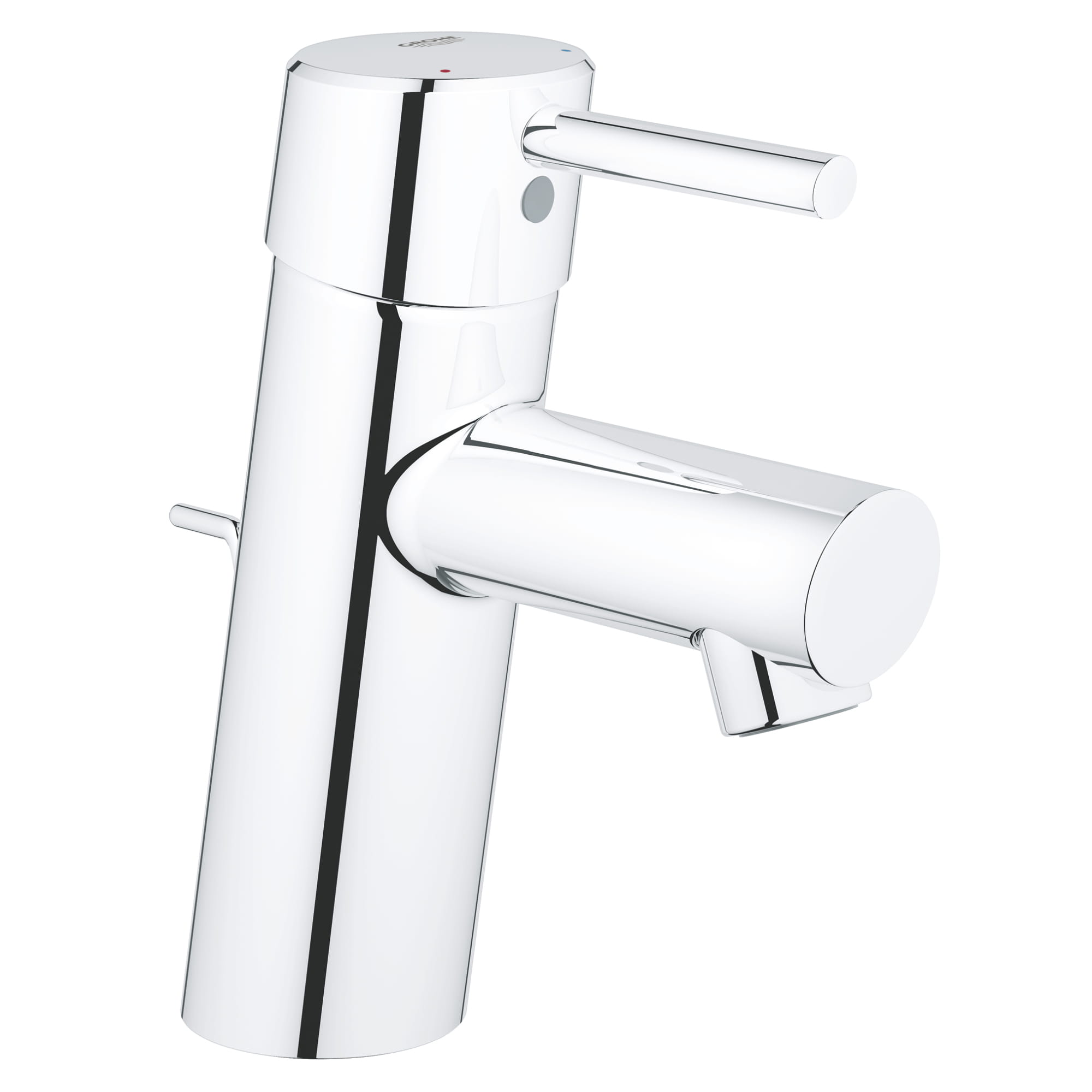 Single Hole Single-Handle S-Size Bathroom Faucet 1.2 GPM
Feature
GROHE SilkMove — advanced ceramic cartridge delivers a lifetime of ultra-smooth operation and precise control of the water temperature and volume
GROHE StarLight — a flawless, robust, long-lasting designed to be extremely resistant to dirt and scratches
GROHE EcoJoy — reduces water consumption by up to 50 percent
GROHE QuickFix installation — requires fewer, less complicated parts to reduce installation time by as much as 50 percent and save money
High temperature limit stop — can be set to conserve hot water or to prevent scalding
Solid brass body
Single lever handle
Nylon reinforced braided flexible inlet hoses
Includes drain assembly
Product Features

WaterSense®
The WaterSense® program encourages consumers to reduce their water usage through water saving products and services, as well as by making simple changes in behavior to help conserve water. Installing WaterSense® certified products in your home can save on natural resources, reduce water consumption and reduce the cost of monthly expenses.

GROHE Starlight®
Made-to-last surfaces ranging from precious matte to shiny like a diamond.

GROHE SilkMove®
Precise and effortless water control for a lifetime of smooth and comfortable tap handling.

GROHE EcoJoy®
Save precious resources and enjoy 100% water comfort.
Contact Grohe
Customer Service: Monday through Friday 8:00 AM-7:00 PM ET
Phone: +1(800) 444-7643
Fax: +1(800) 255-2778