A BETTER UNIVERSAL VALVE SYSTEM
Introducing GrohFlex – a universal valve system designed to meet the needs of the North American market. It offers affordable flexibility in function and style. It's easy to install, easy to upgrade and easy to maintain. It's designed to help make a complex business easy.
Only the new GrohFlex system covers such a wide range of installation types – from single-showers to tub/shower combos to high-flow custom showers – with just one universal rough-in. Plus, GrohFlex offers pressure balancing and thermostatic control options for both the master and secondary bath. And its smart design features easy, intuitive operation with all functions controlled from a single axis, reducing the need for separate volume controls and diverters.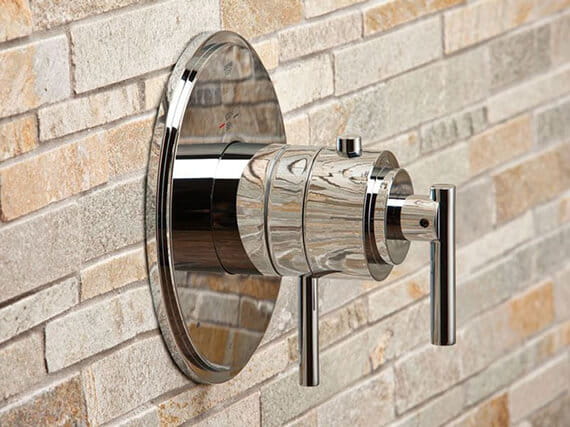 SMART SOLUTIONS,
NOT MORE SOLUTIONS
GROHE's fifteen Bathroom Solution Kits were developed to cover every shower installation type. Whether a high-flow custom shower for the master bath or a tub/shower combo for the secondary bathroom, we've got it covered. If your installation calls for pressure balancing or thermostatic control, we've got it covered. And each control module comes packaged with a trim that's sure to fit your customers' style.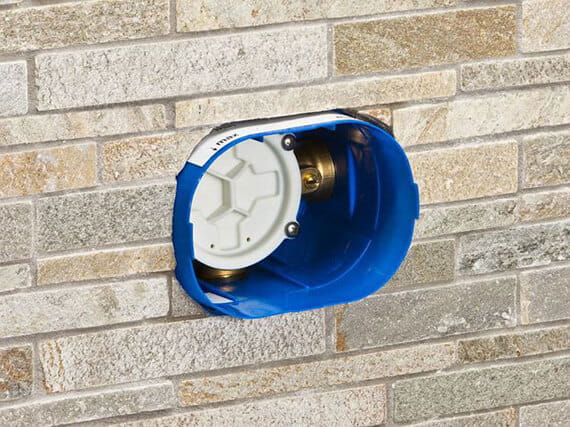 With the GrohFlex system, we've combined the brains and beauty of your shower project into a single package. Unlike traditional valve systems, the GrohFlex control module ships with the trim – not the rough-in box. Designed to fit the universal rough-in box, these Bathroom Solution Kits offer ultimate flexibility in function and design, while reducing specification complexity. Fewer SKUs are needed to meet all your business needs, simplifying specification and lowering inventory costs.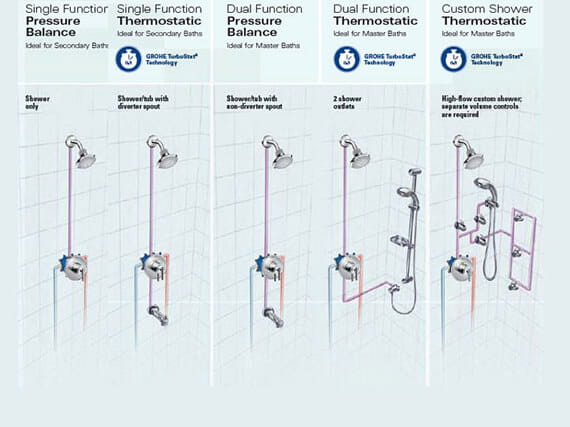 ONE ROUGH-IN
FIVE BATHROOM SOLUTIONS
No matter the application, we've got you covered. GrohFlex is the advanced universal rough-in valve system with simplicity and flexibility built in. One rough-in works with any shower or tub/shower application – from a simple single-shower to the popular tub/shower combo to a luxurious high-flow custom shower. And it offers pressure balancing and thermostatic control solutions for both the master and secondary bath.