RAINSHOWER™ SMARTACTIVE COLLECTION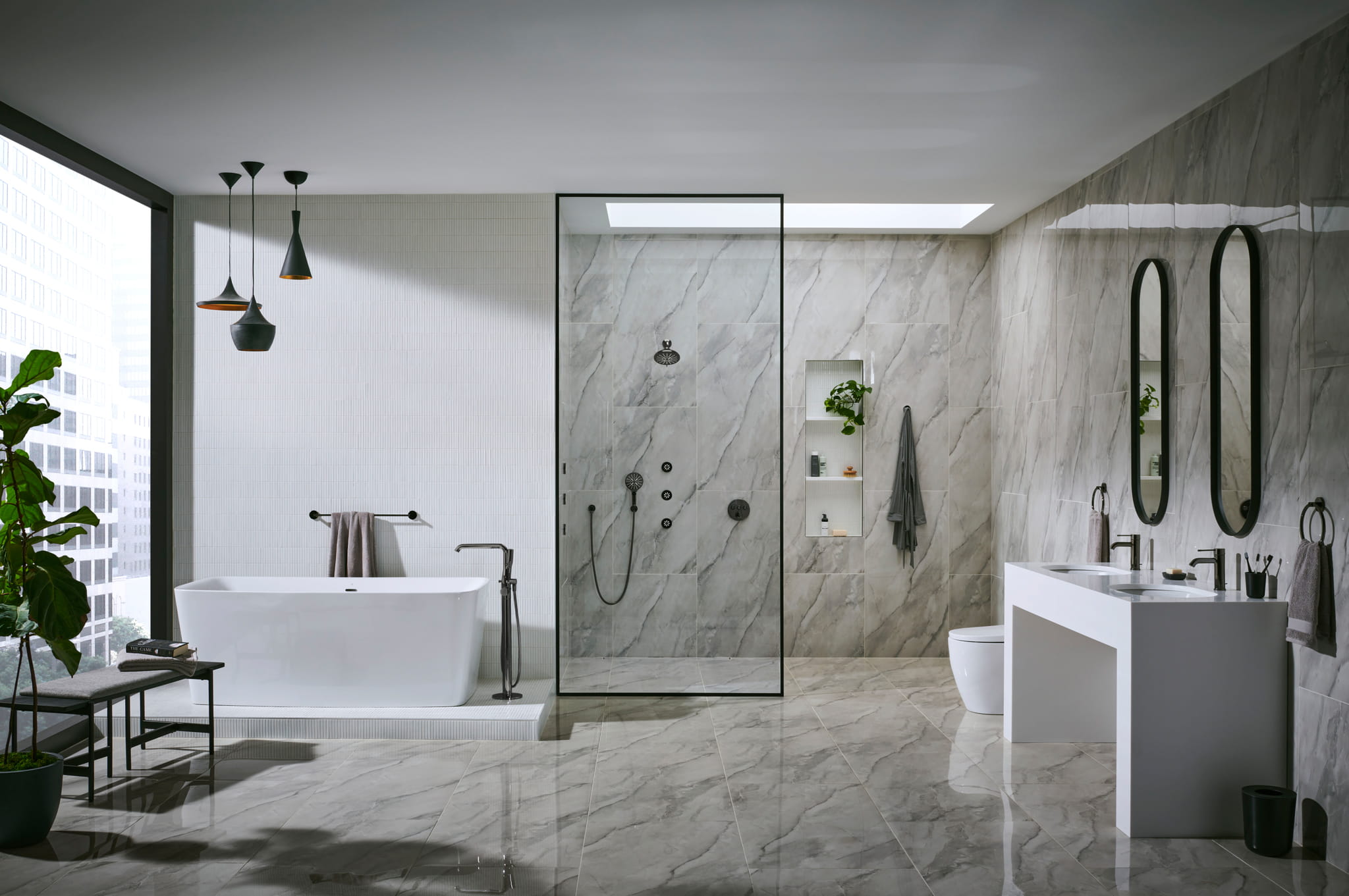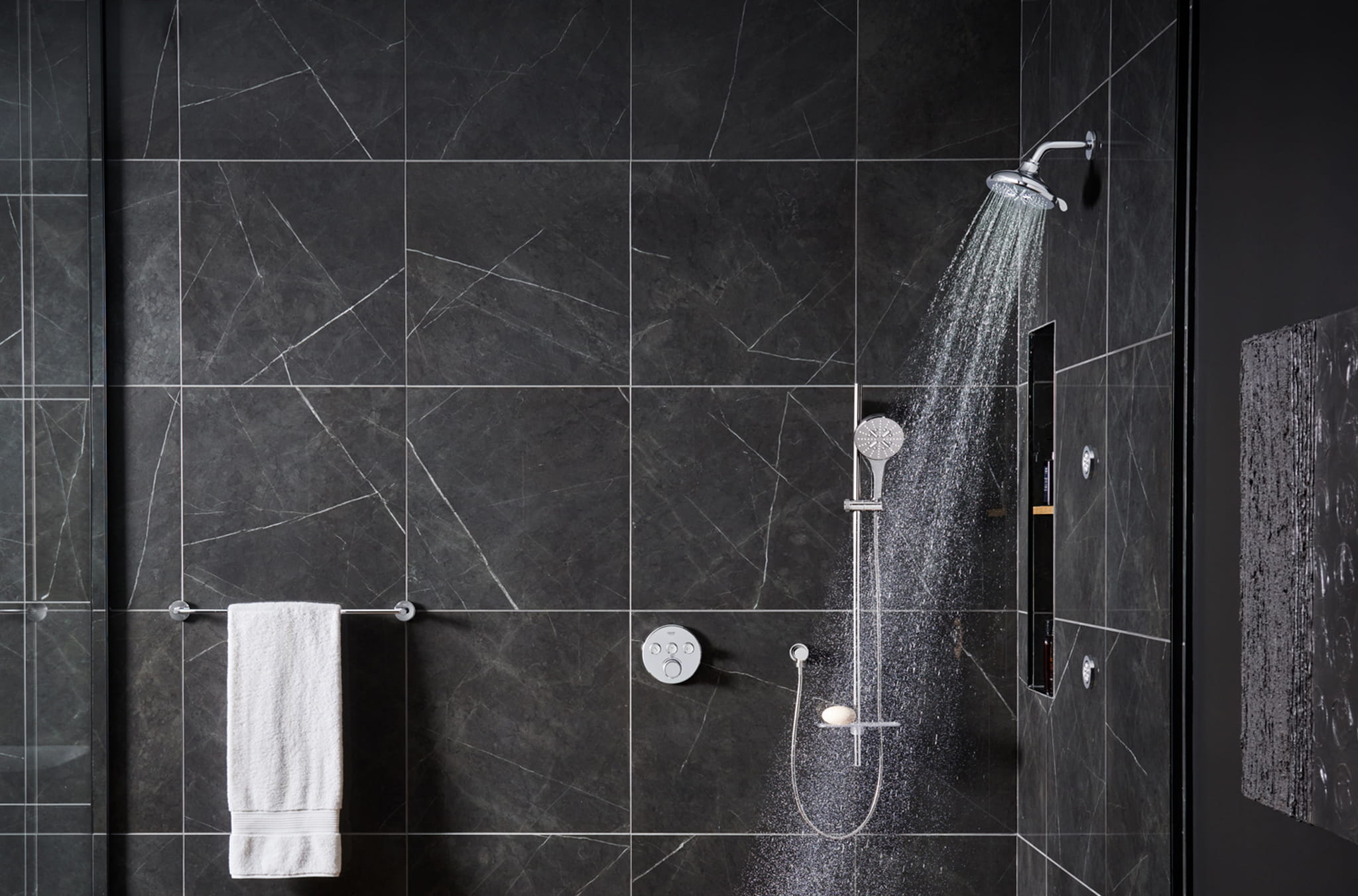 DESIGNED TO MAKE YOU SMILE
GROHE RAINSHOWER™ SMARTACTIVE COLLECTION
Design harmony and innovation are the hallmarks of this exceptional collection.
Whether you choose the modern cube shape or the soft circular design, these slim, contemporary shower heads and hand showers are perfectly coordinated to create a shower that is visually beautiful and functionally advanced. Each product brings a new innovation to enhance your showering experience. From remote control convenience to easy spray pattern selection and generous water coverage, the GROHE Rainshower™ SmartActive Collection provides a shower experience unlike any other.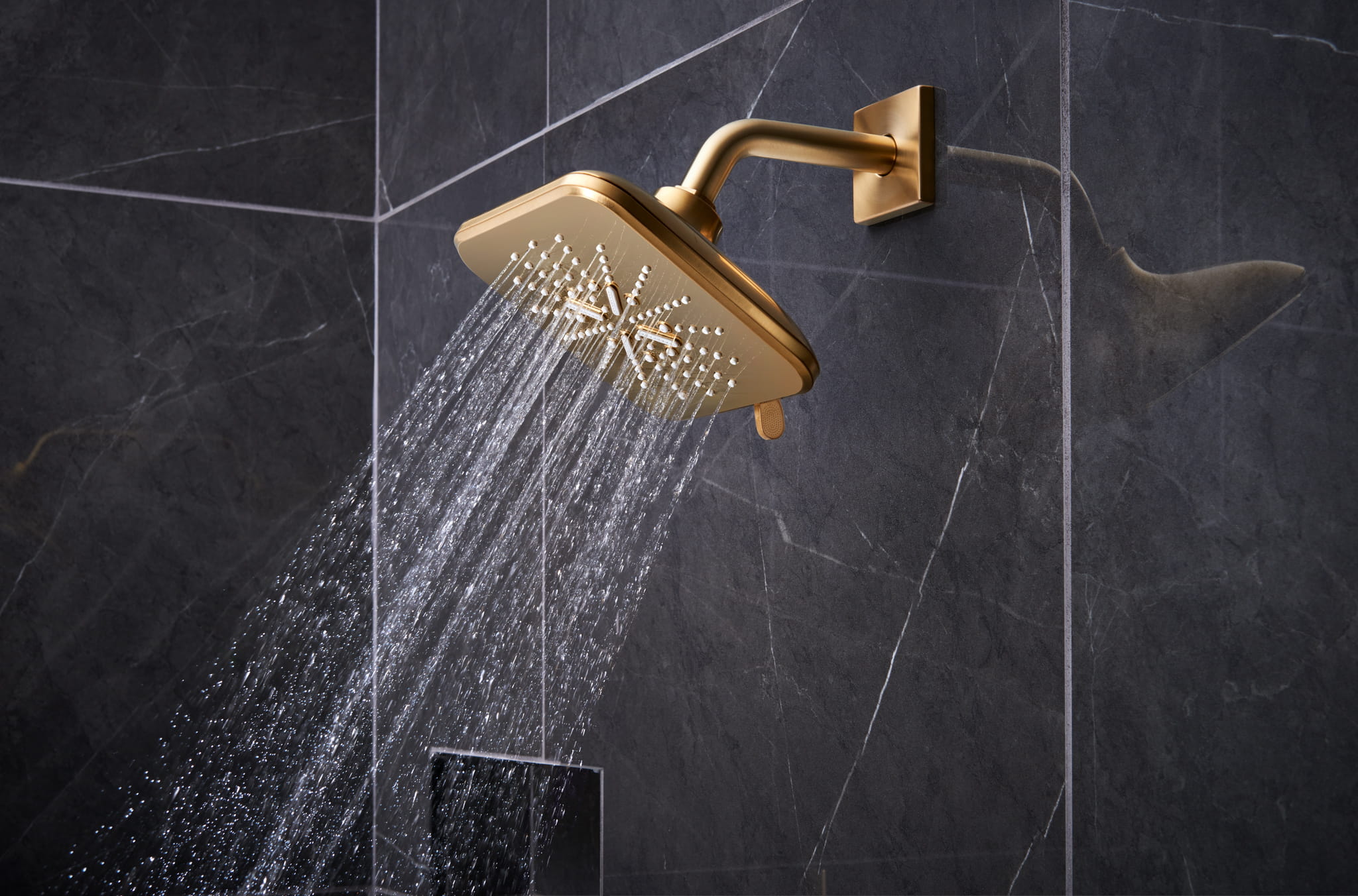 GROHE RAINSHOWER SMARTACTIVE SHOWER HEAD
Sleek, water-saving design offers a superior shower experience in a 6 ½" spray face that delivers full-coverage satisfaction in every shower space. Easily alternate between three spray functions: gentle Rain to relax and soothe, pulsating Active Massage for targeted relief, and powerful Jet spray, ideal after a workout. Features GROHE EcoJoy™ technology to provide exceptional enjoyment while using 30% less water than a standard shower head. For added water savings, GROHE DripStop™ minimizes dripping once the water is turned off.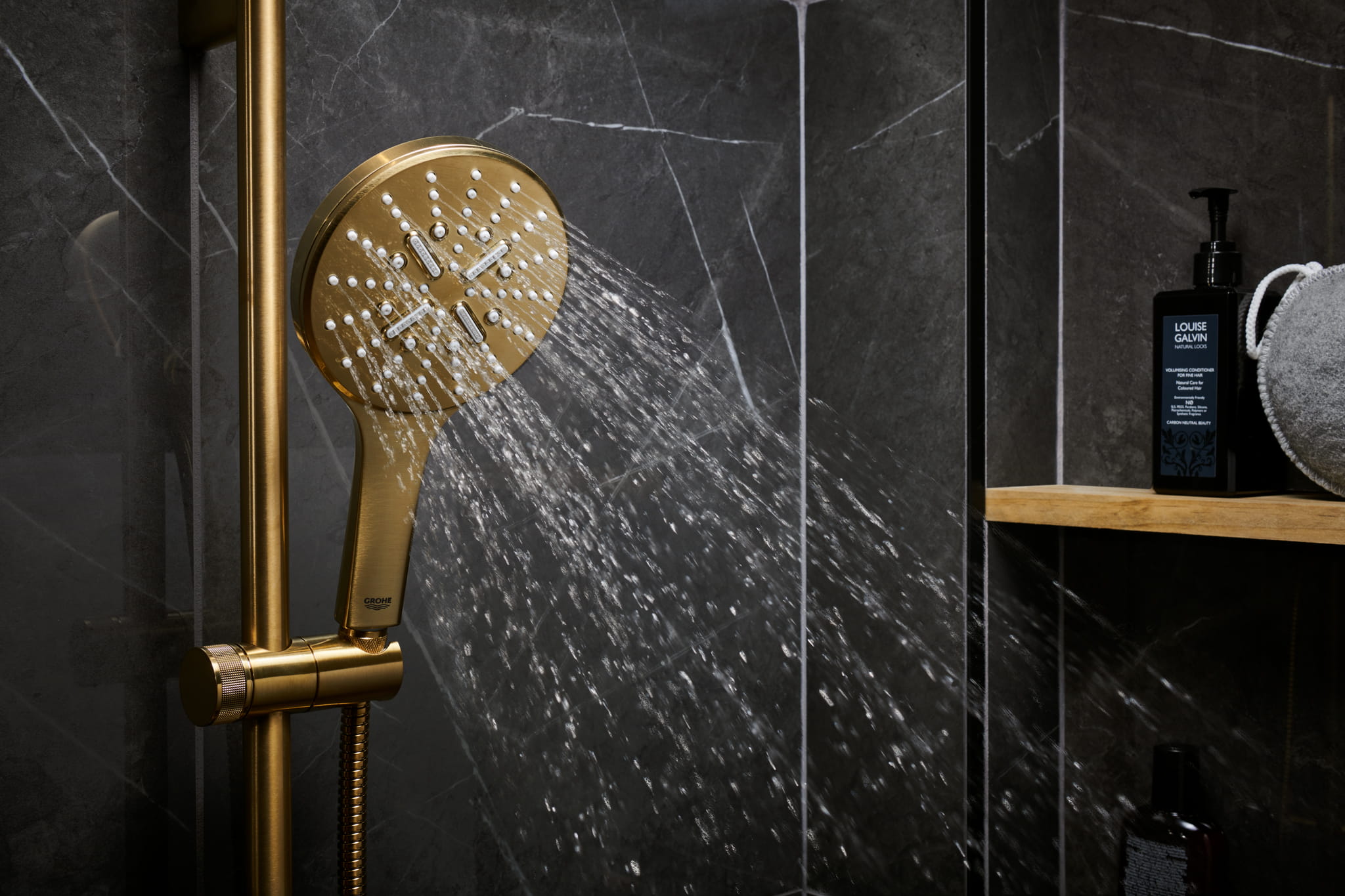 GROHE RAINSHOWER SMARTACTIVE HAND SHOWER
Sleek and slightly oversized, this modern hand shower offers generous coverage and sensational spray functions you'll find irresistible and so easy to access. Enjoy three spray patterns: Rain spray, a gentle, full-coverage shower to relax and soothe; Jet spray, a powerful, hydrotherapy-like spray, ideal after workouts; ActiveMassage spray, a vigorous, pulsating massage spray.
Spray Pattern Selection Made Easy
GROHE
takes the hassle out of selecting and setting the perfect spray pattern with innovative solutions that are easy to use.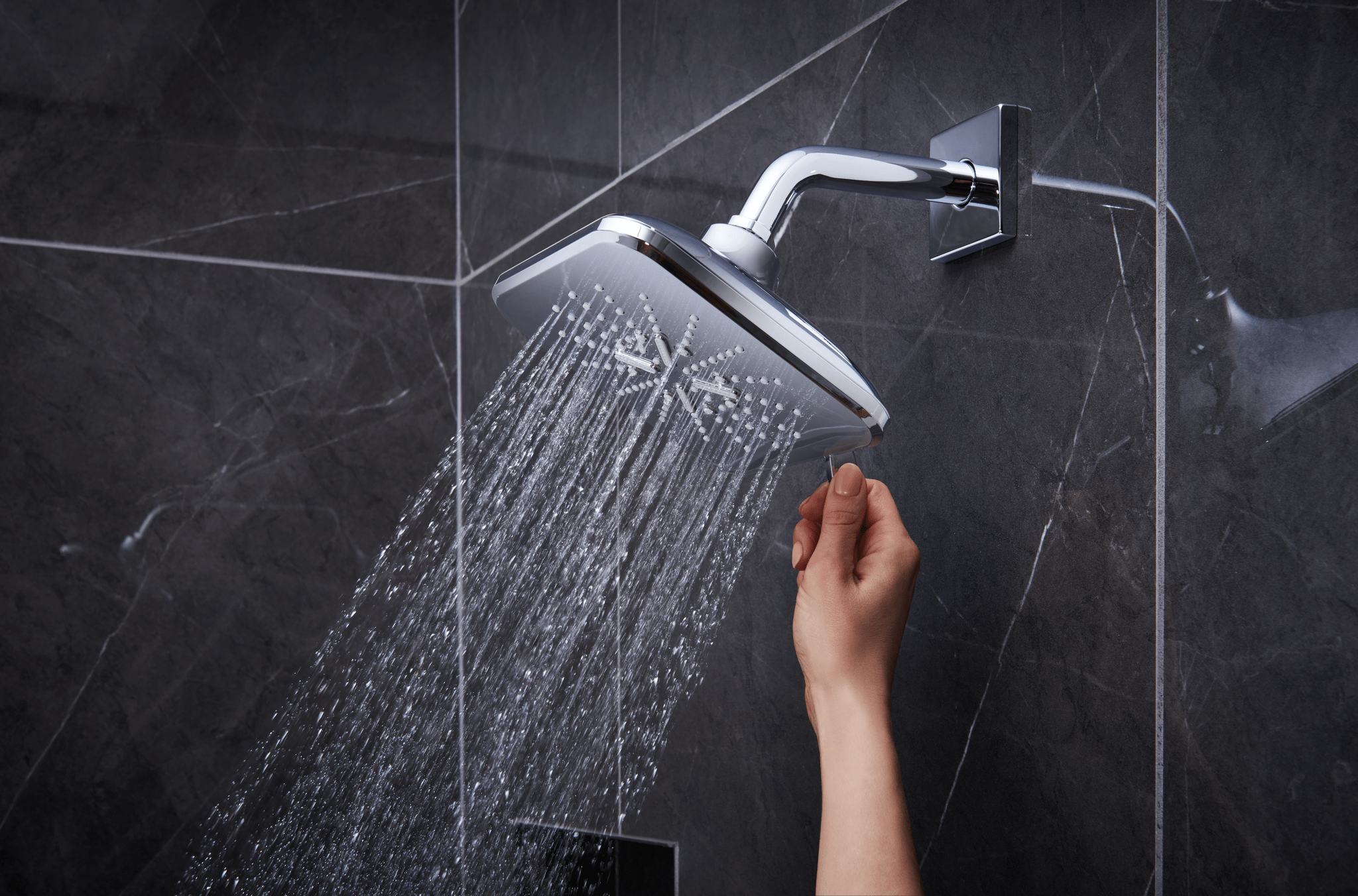 GROHE SmartToggle
The SmartToggle lever, found on the SmartActive shower head, changes the spray pattern with just a push and returns to the same position for easy access the next time.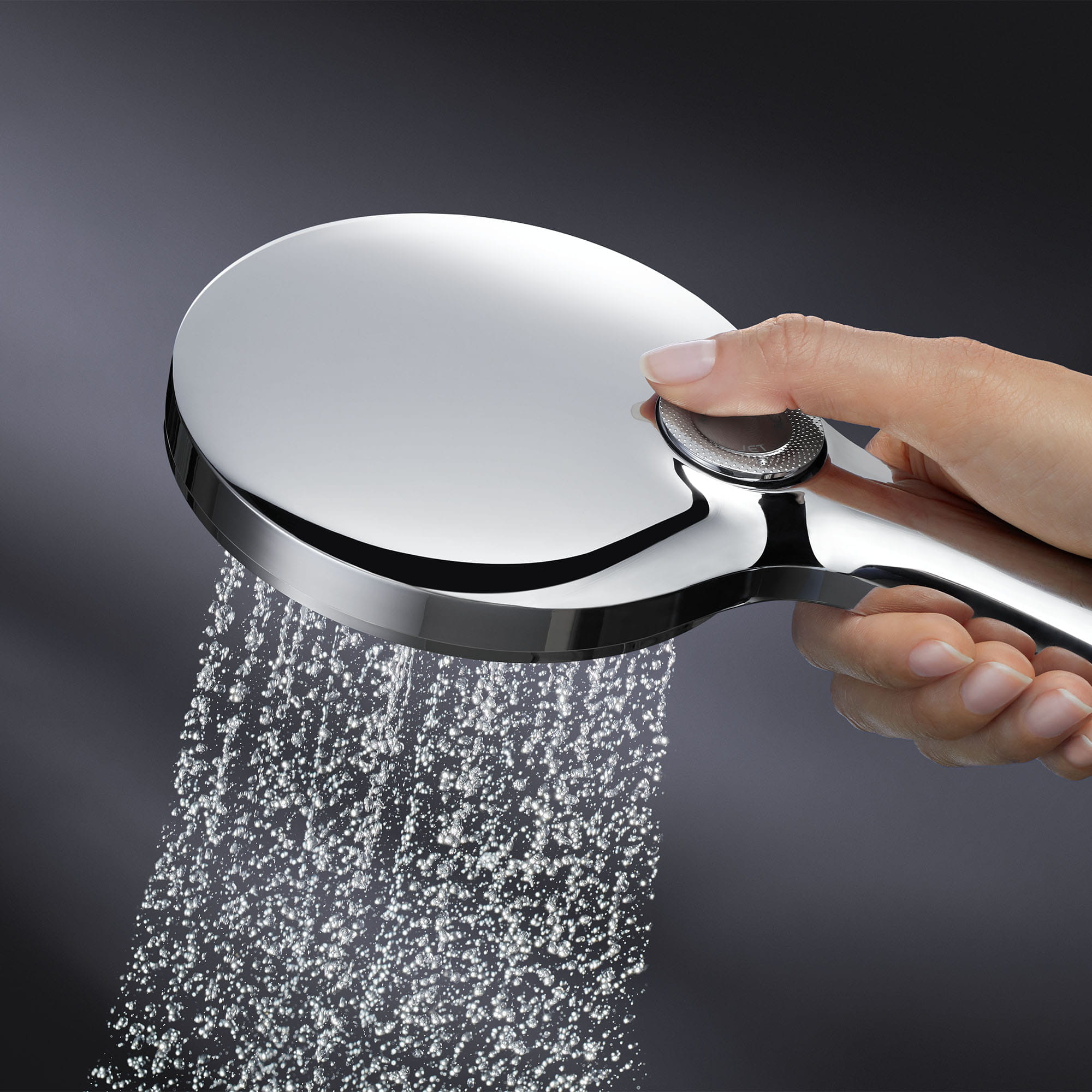 GROHE SmartTip
The SmartTip button, located on the back of the hand shower, gives you fingertip control to alternate between three spray patterns.
THREE SPRAY PATTERNS SATISFY EVERY SHOWERING PREFERENCE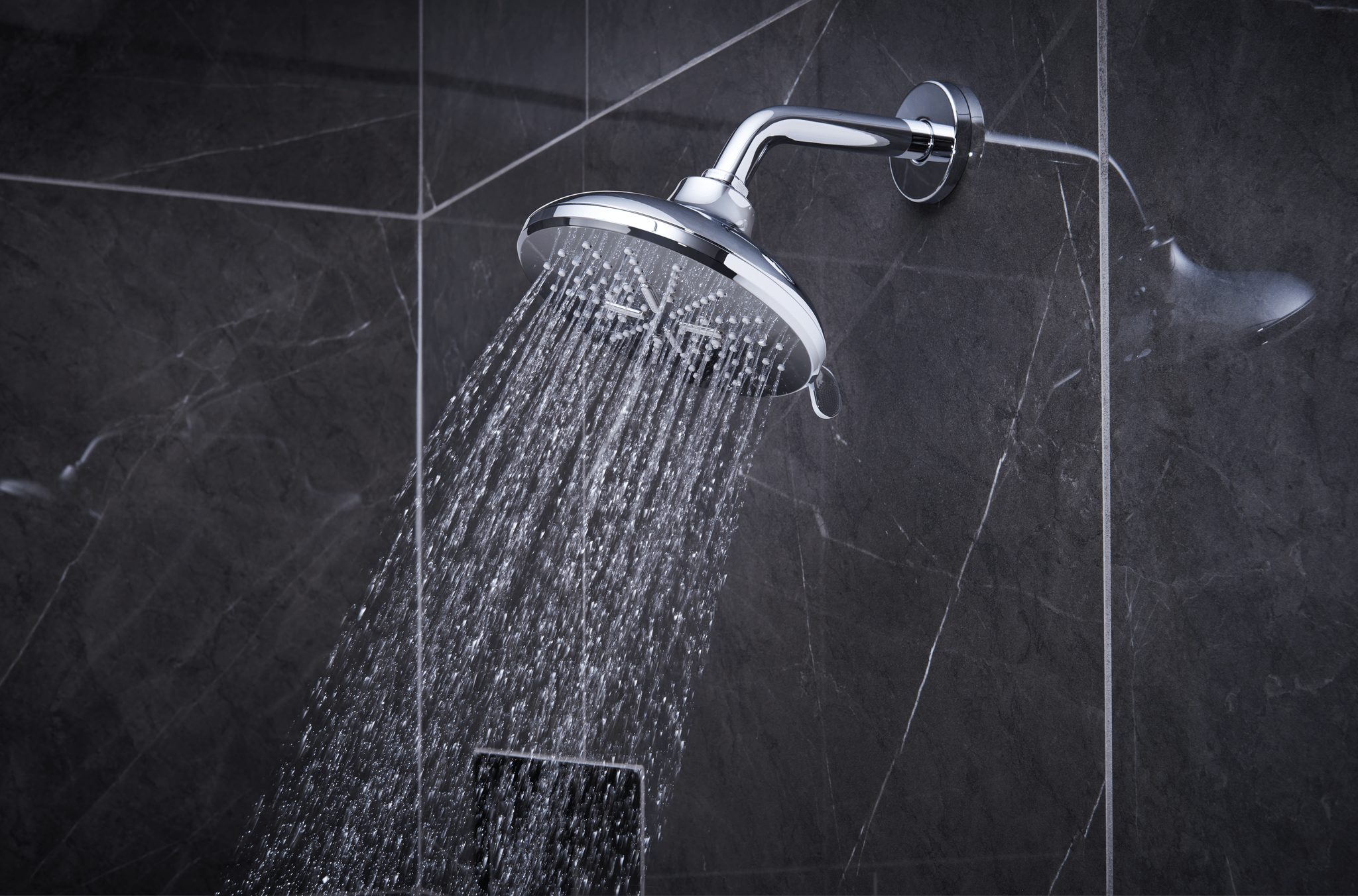 RAIN SPRAY

Gentle shower offers generous coverage to relax and soothe.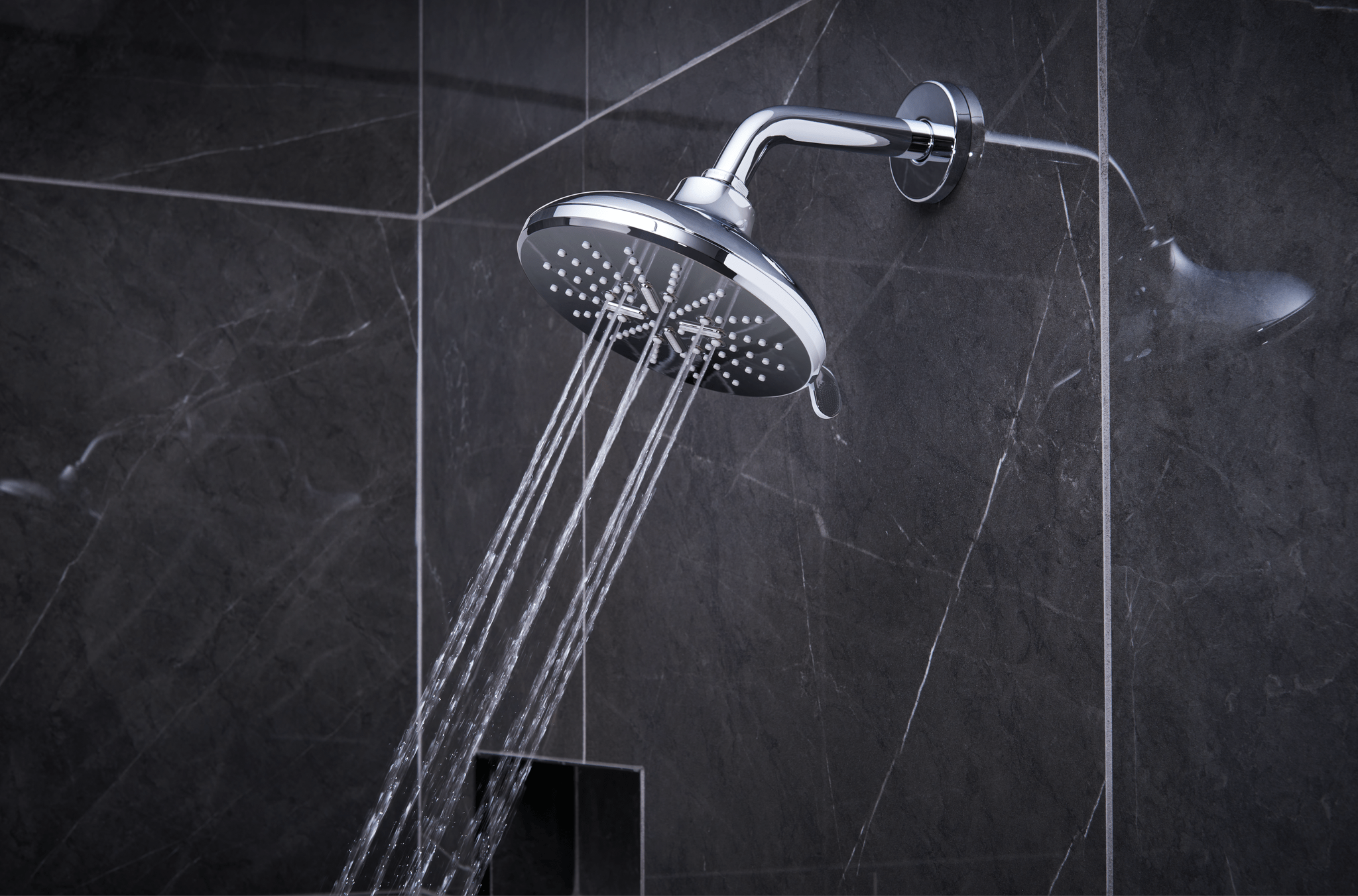 JET SPRAY

Powerful, hydrotherapy-like spray is ideal after workouts.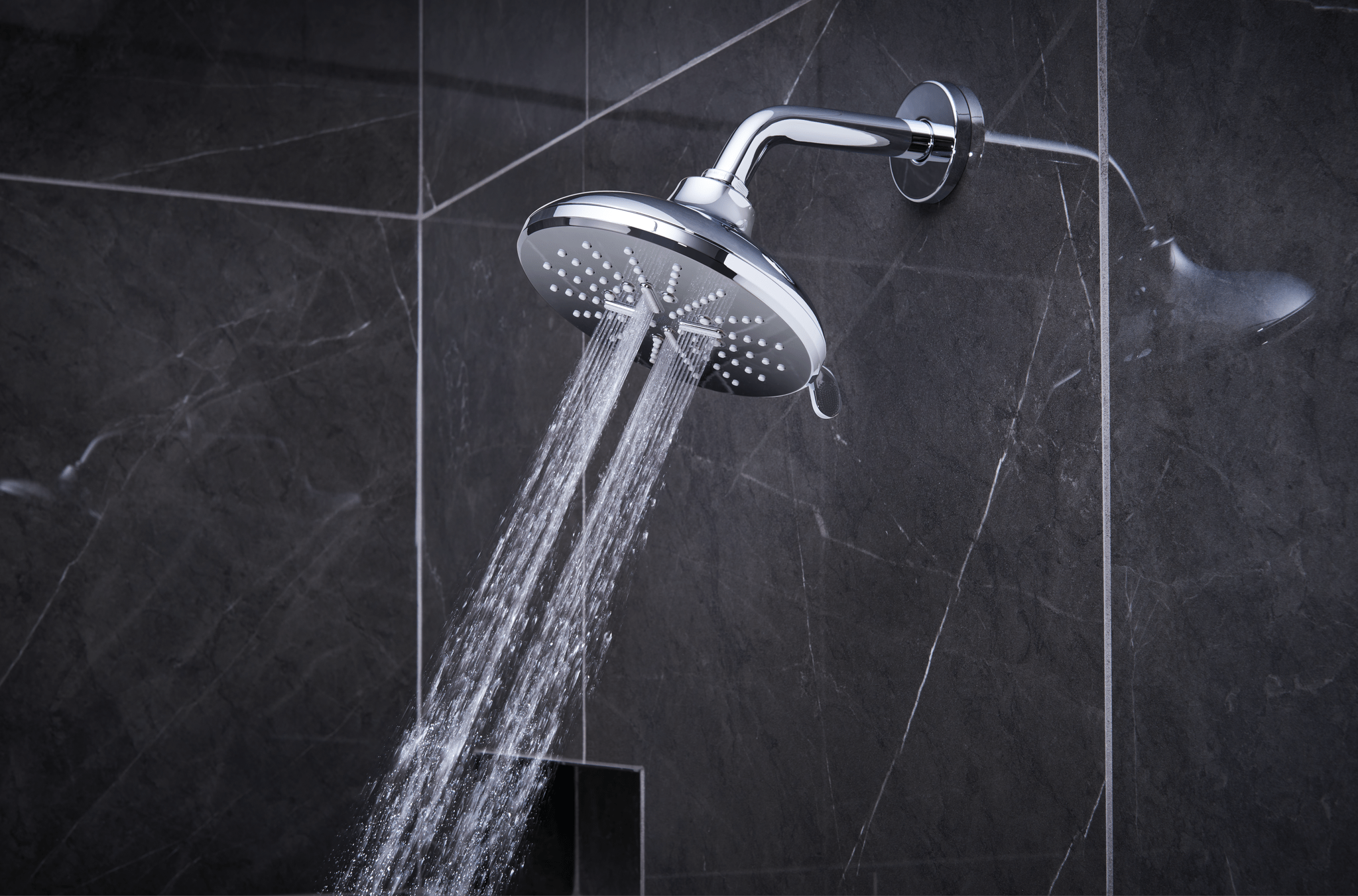 ACTIVEMASSAGE SPRAY
Vigorous, targeted spray creates pulsating massage.
GROHE DripStop™ Stops the Drip, Saves More Water

The
Rainshower
SmartActive
Shower Head features innovative
GROHE
DripStop
technology that minimizes drips once the water is turned off,
reducing
the
constant
dripping sound and saving water at the same time.
INNOVATIVE FEATURES
Designed to soothe and satisfy, the GROHE Rainshower SmartActive Shower Head and Hand Shower feature GROHE EcoJoy, so you can enjoy 30% water savings without sacrificing performance. Plus, maintenance is quick and easy with GROHE SpeedClean anti-lime system. GROHE DreamSpray ensures balanced water distribution to every shower nozzle.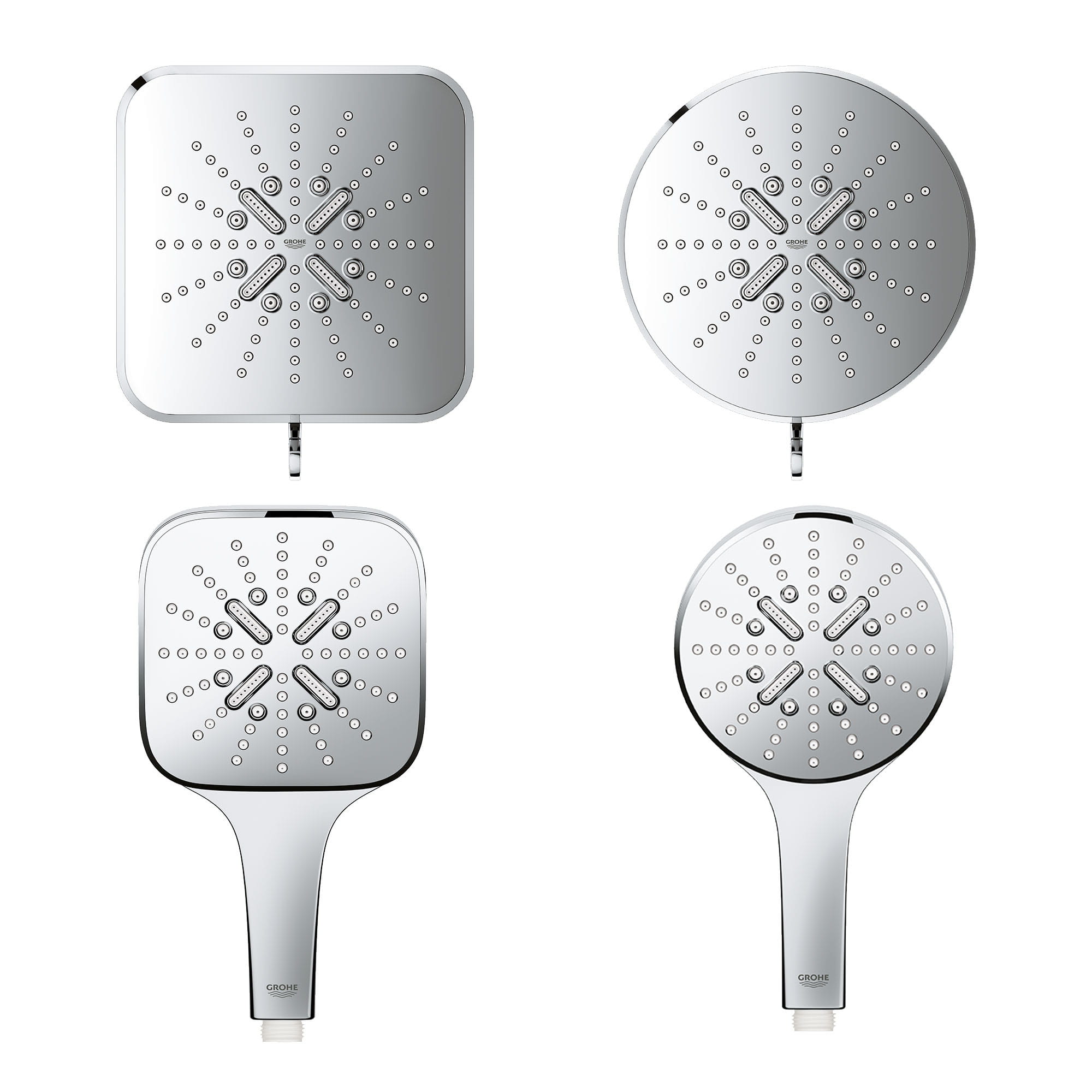 Two Sleek Shapes Suit Your Bathroom Style

Modern square or classic round designs for the perfect complement
Create visual harmony in your bathroom by choosing shower fittings that coordinate with your design. The square appeals to a modern or contemporary aesthetic. The softly rounded shape complements a classic setting. Both offer a sleek, slim profile for a beautifully updated look.

Beautiful Finishes are Just the Beginning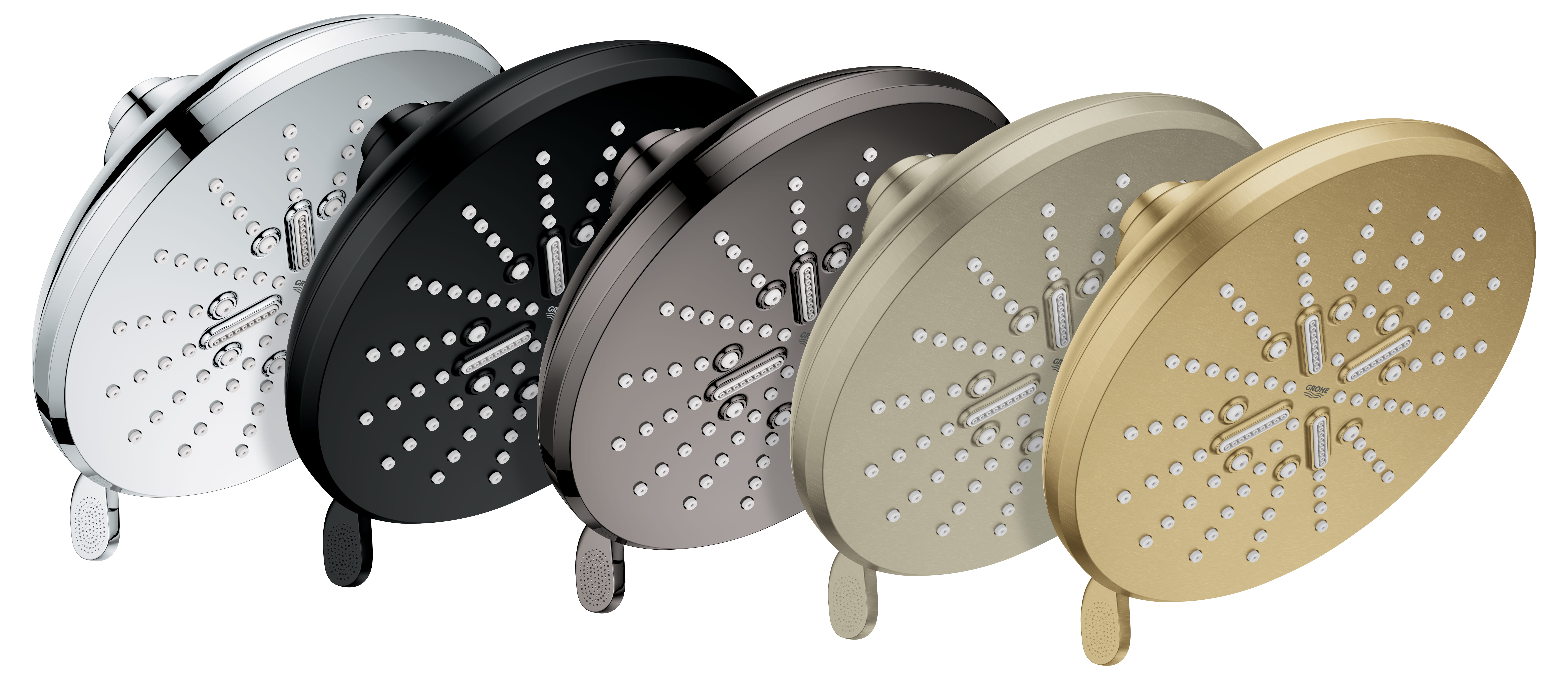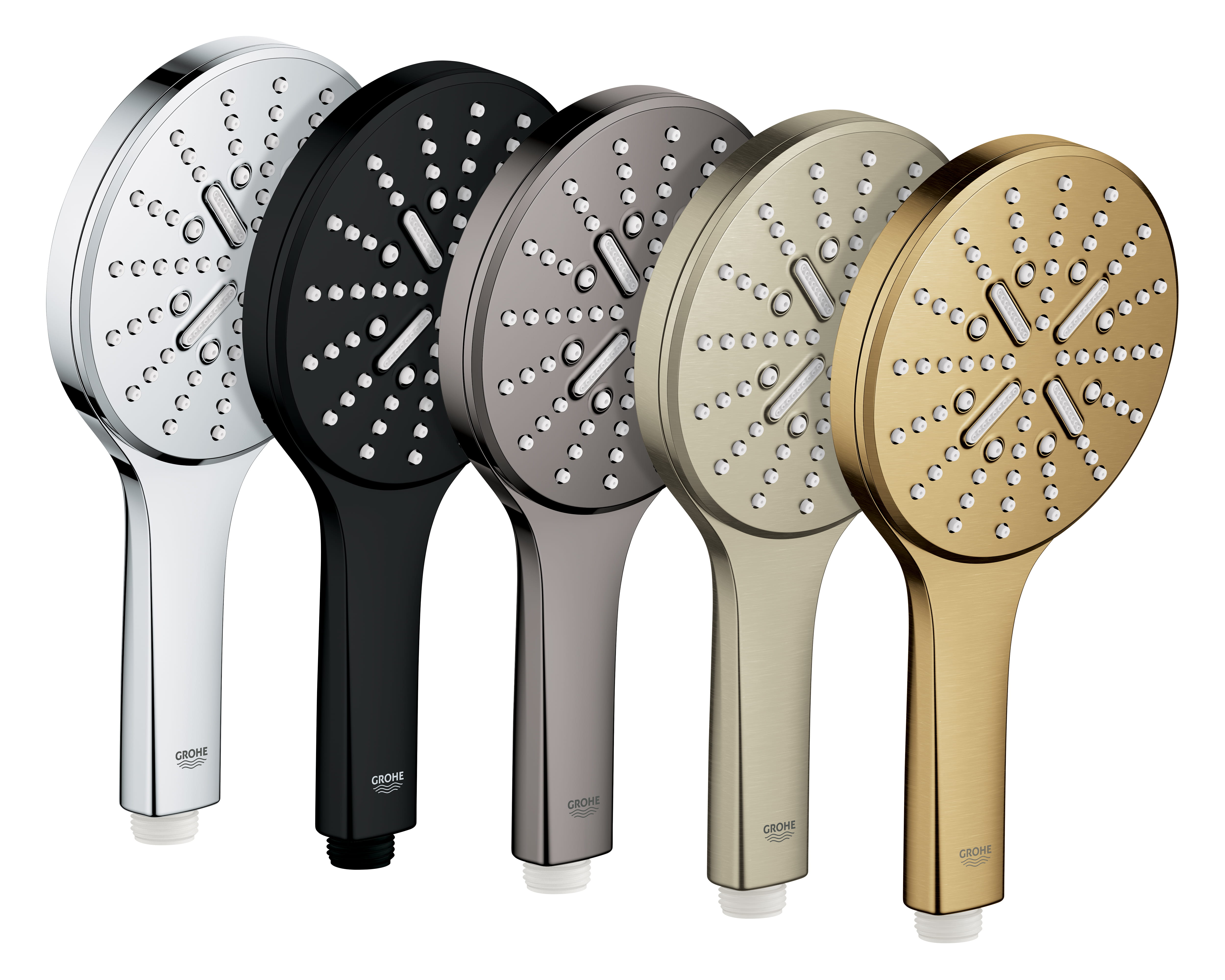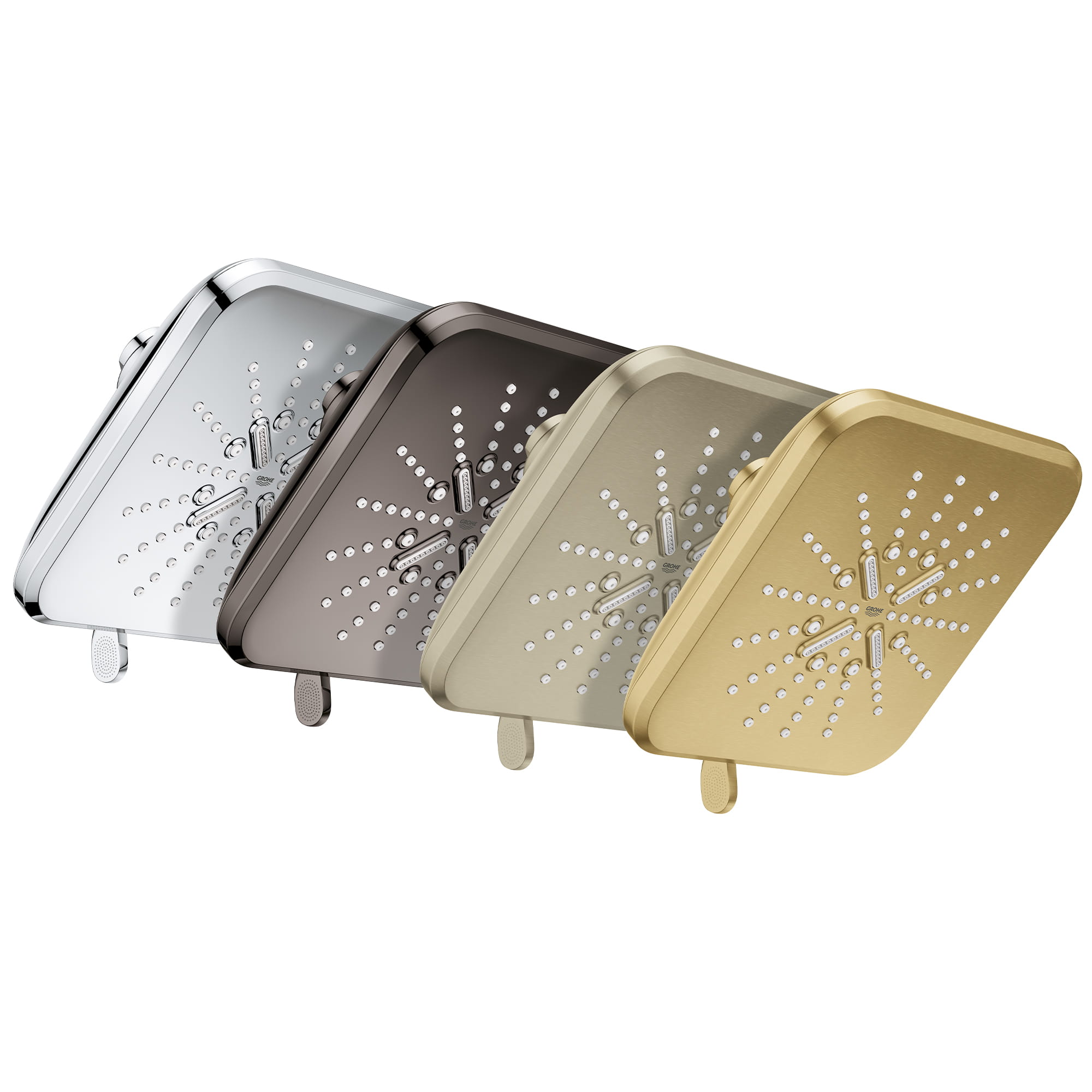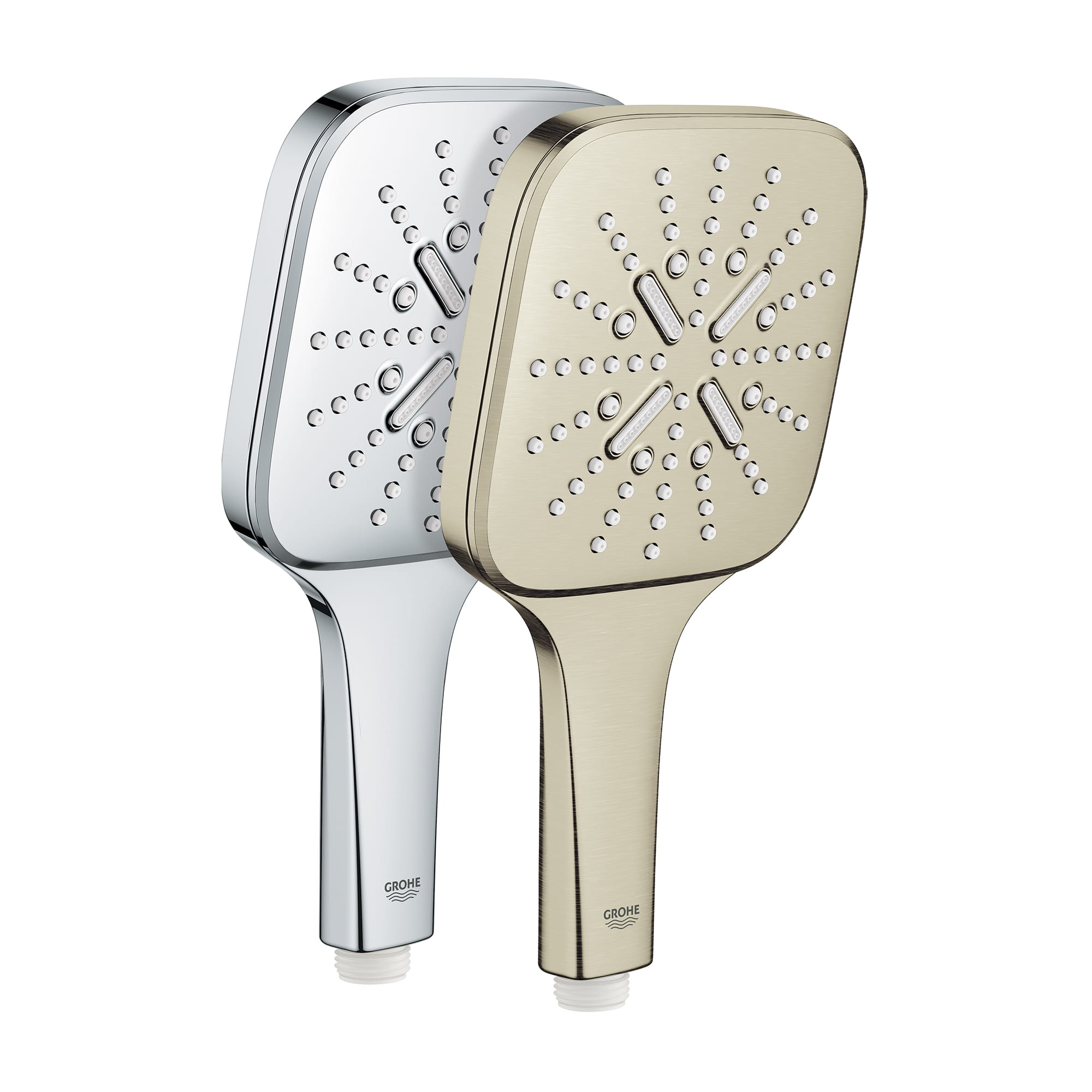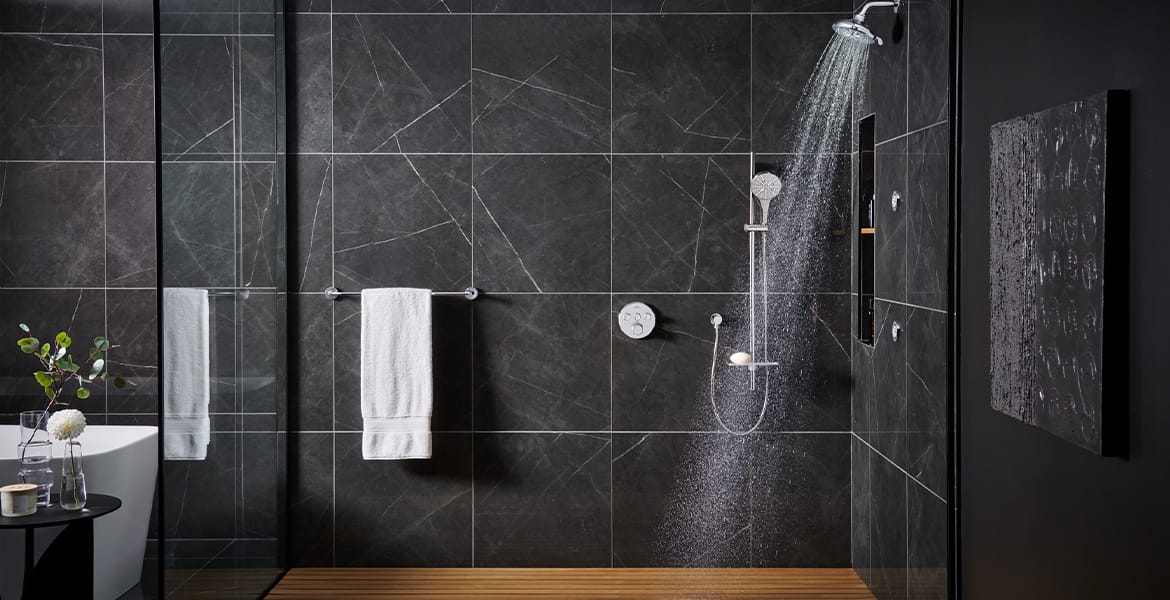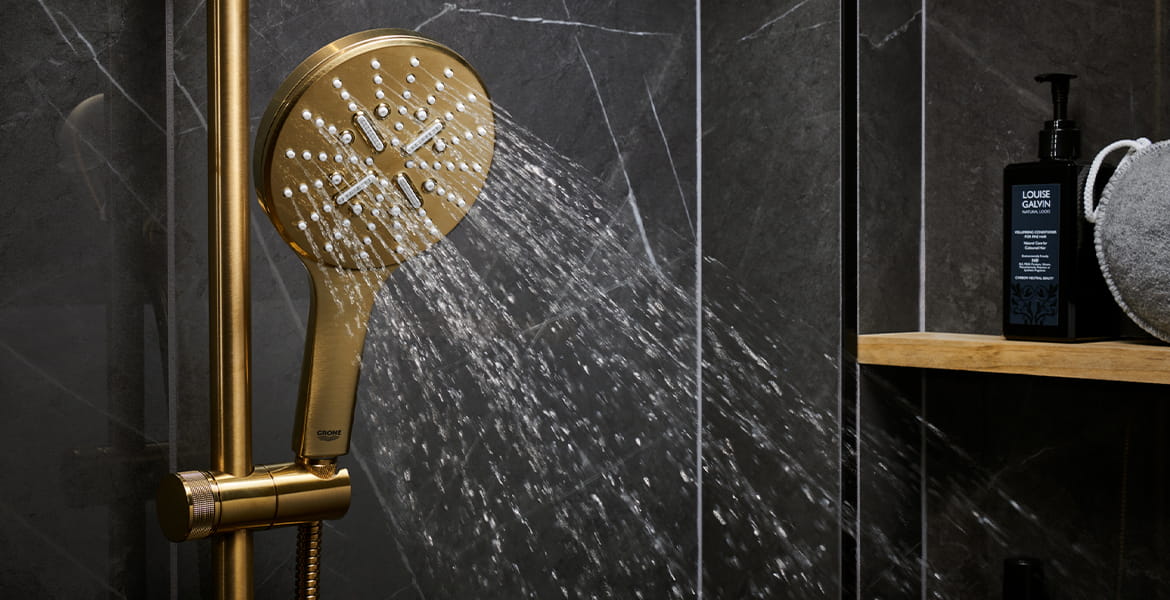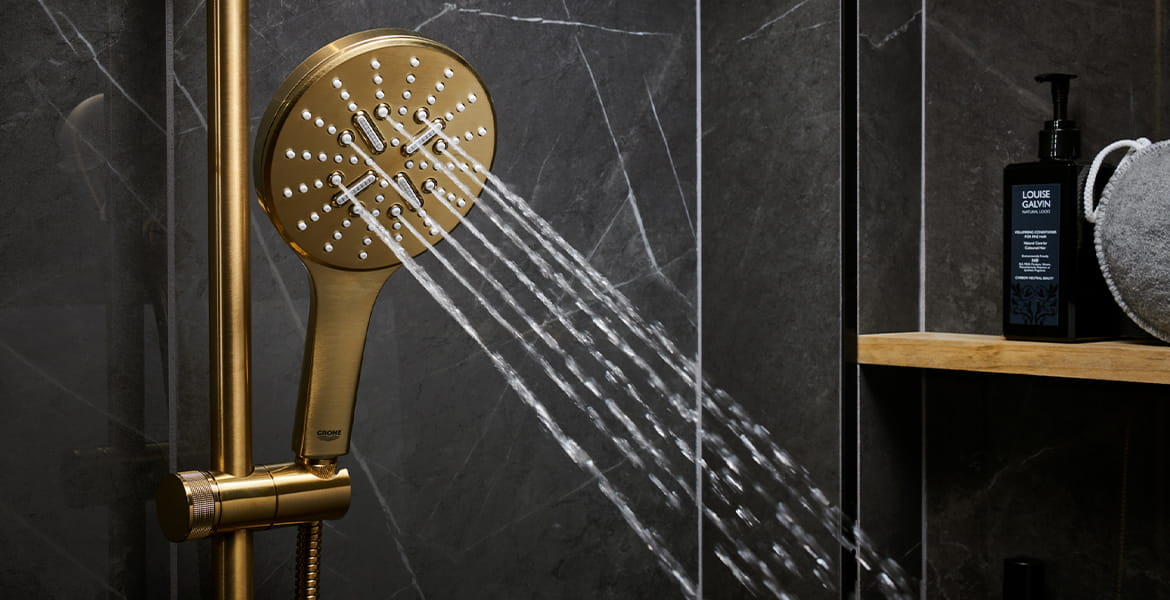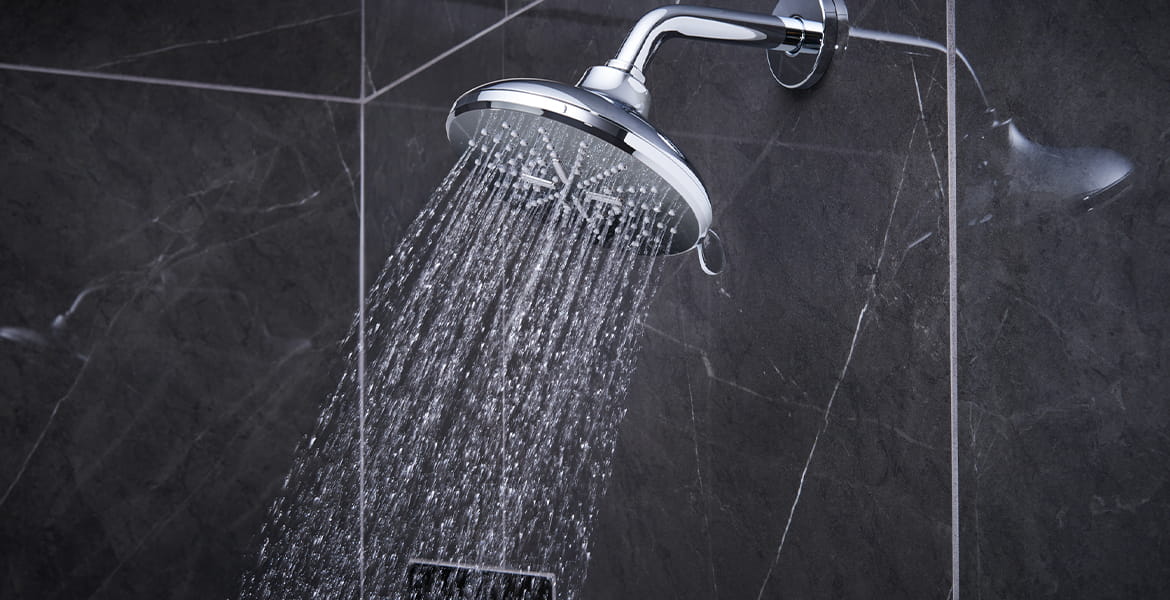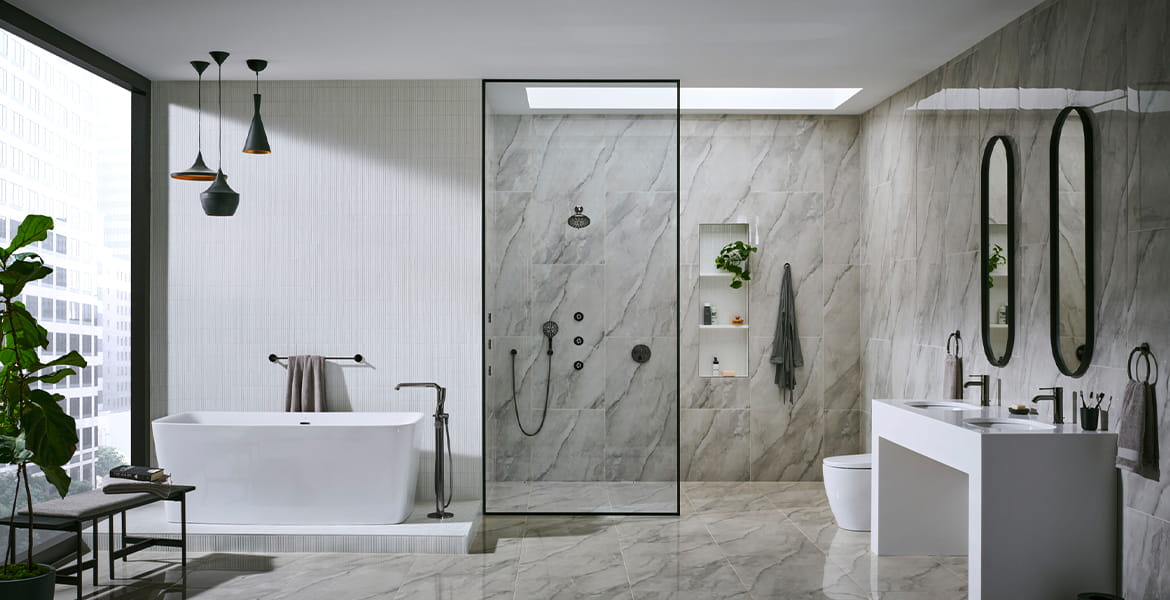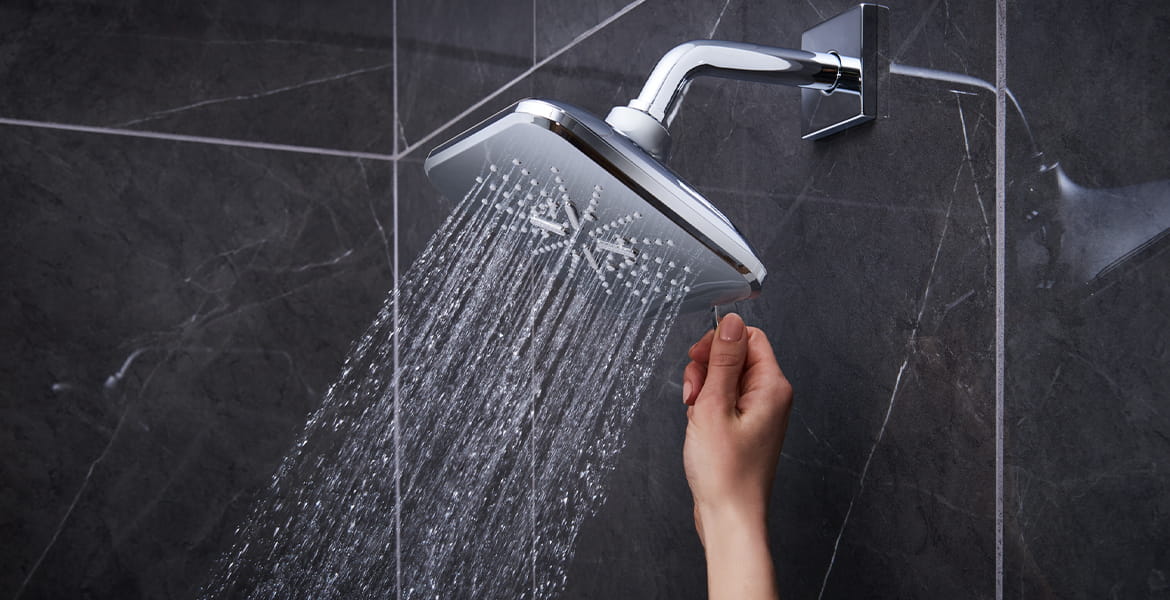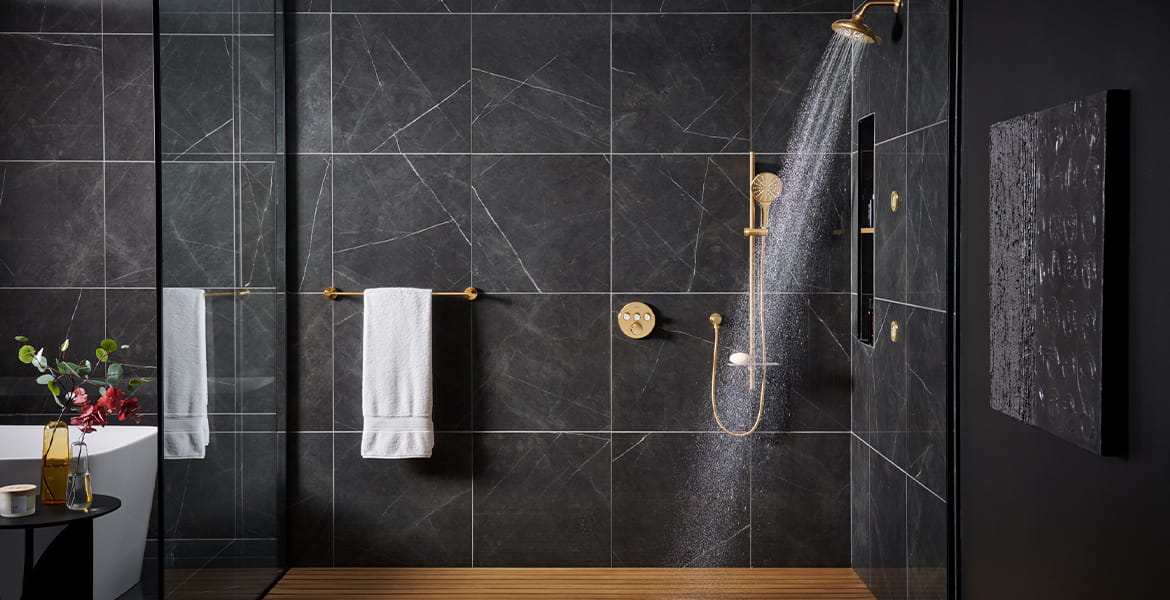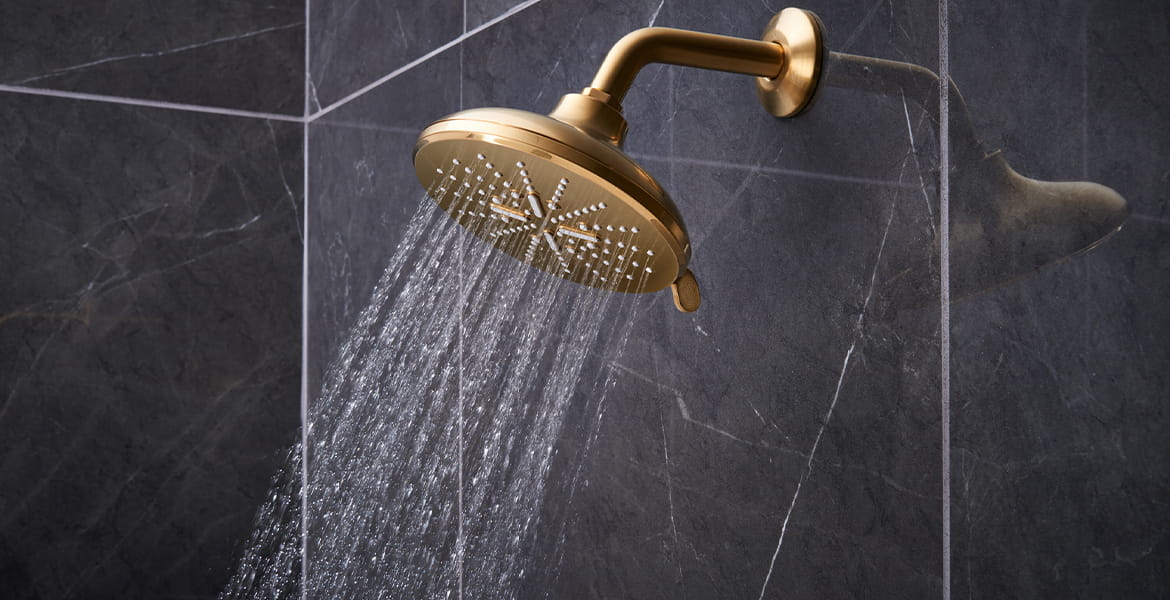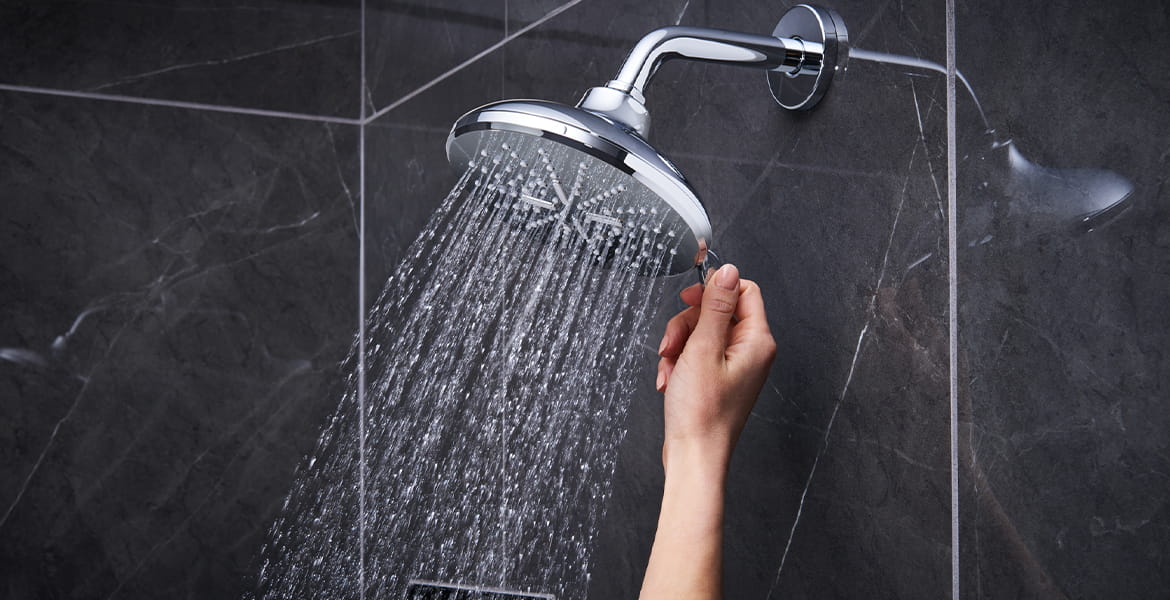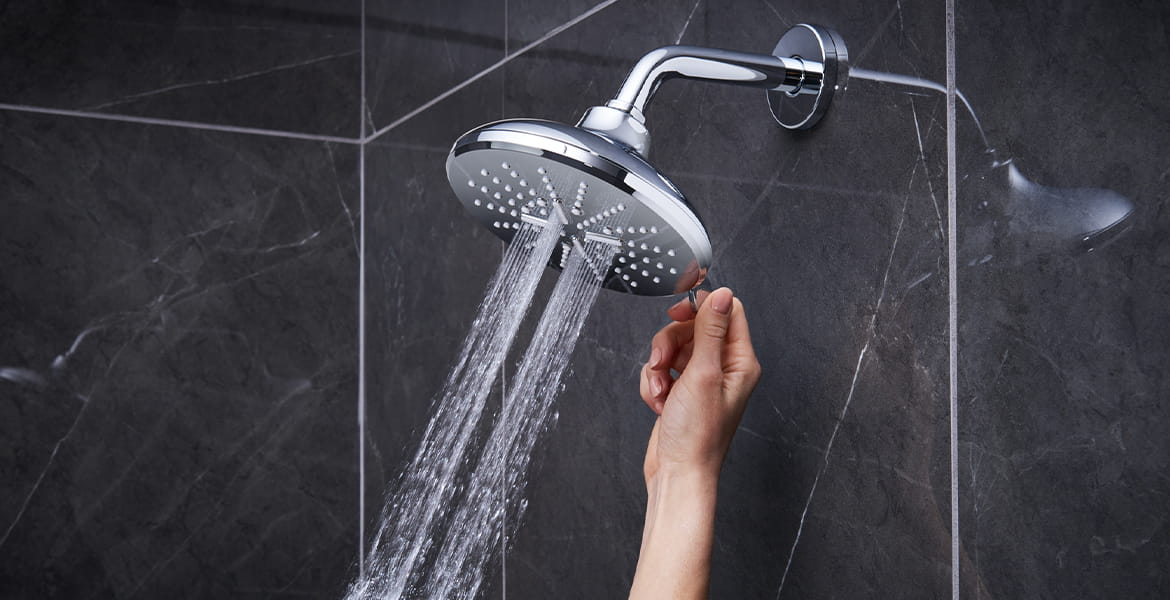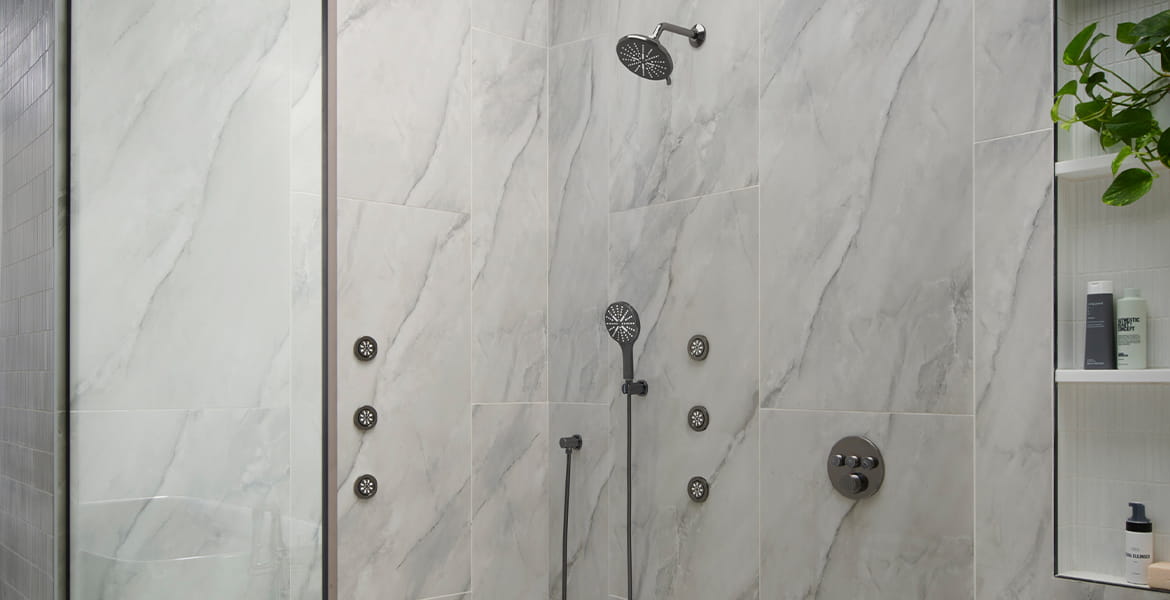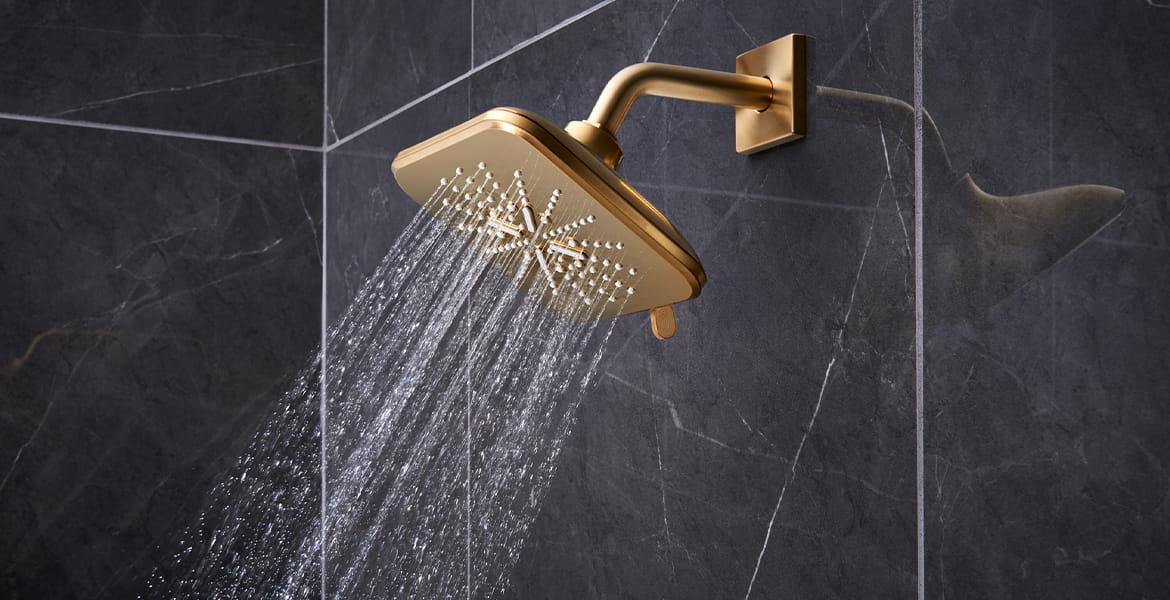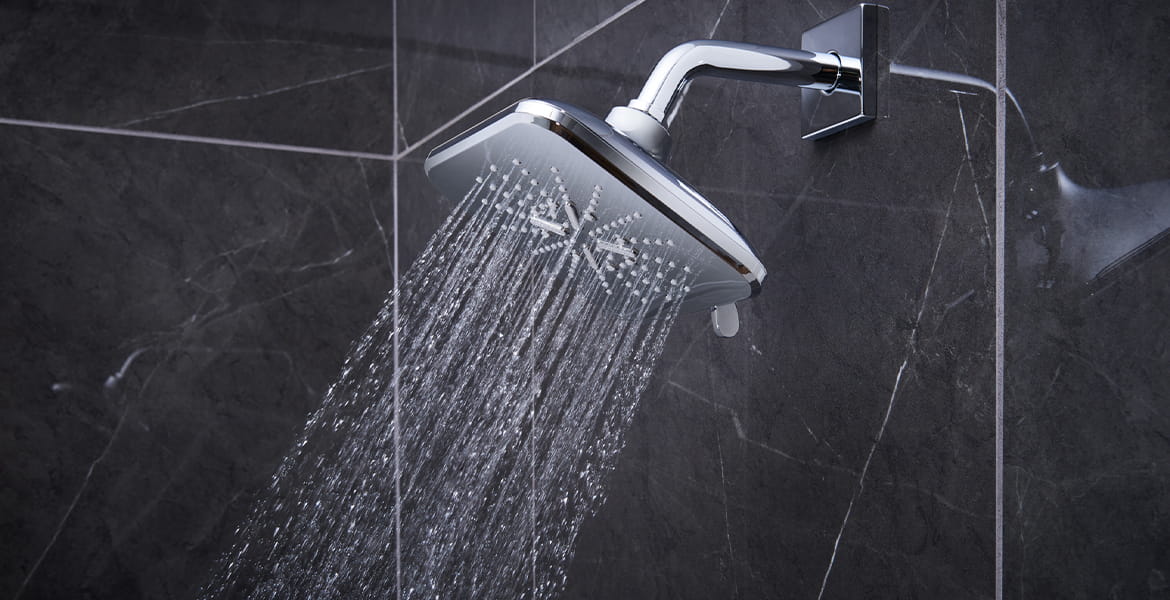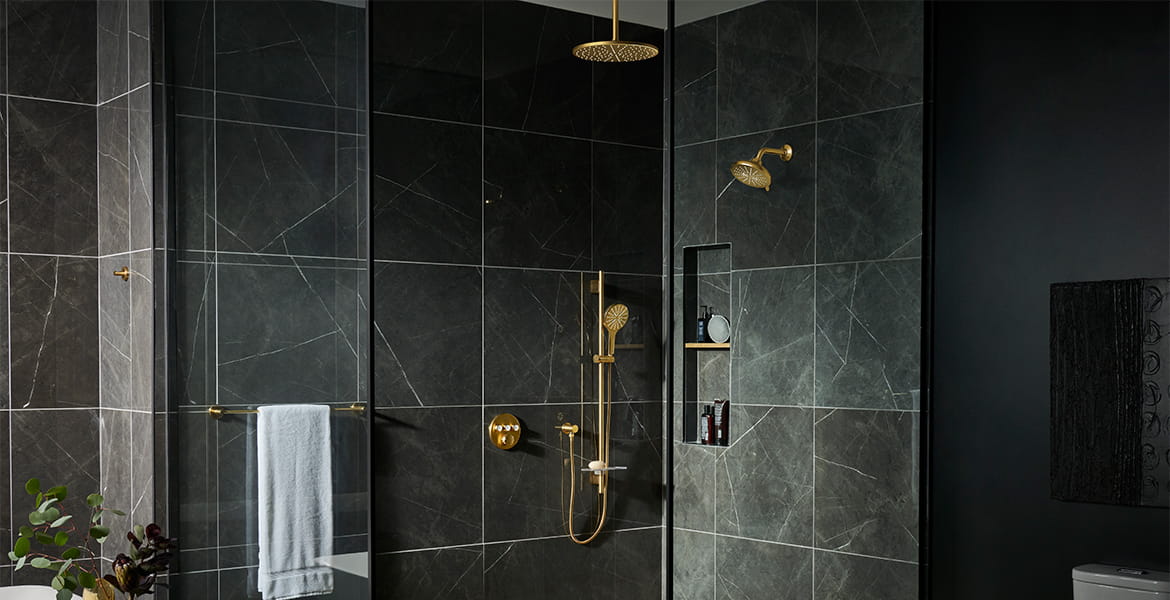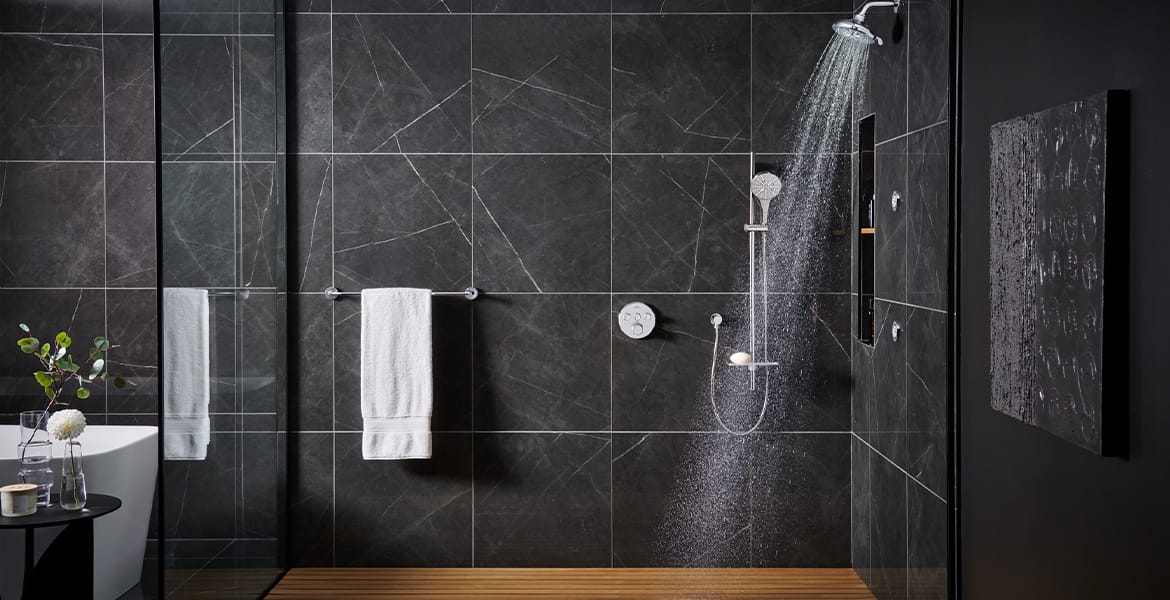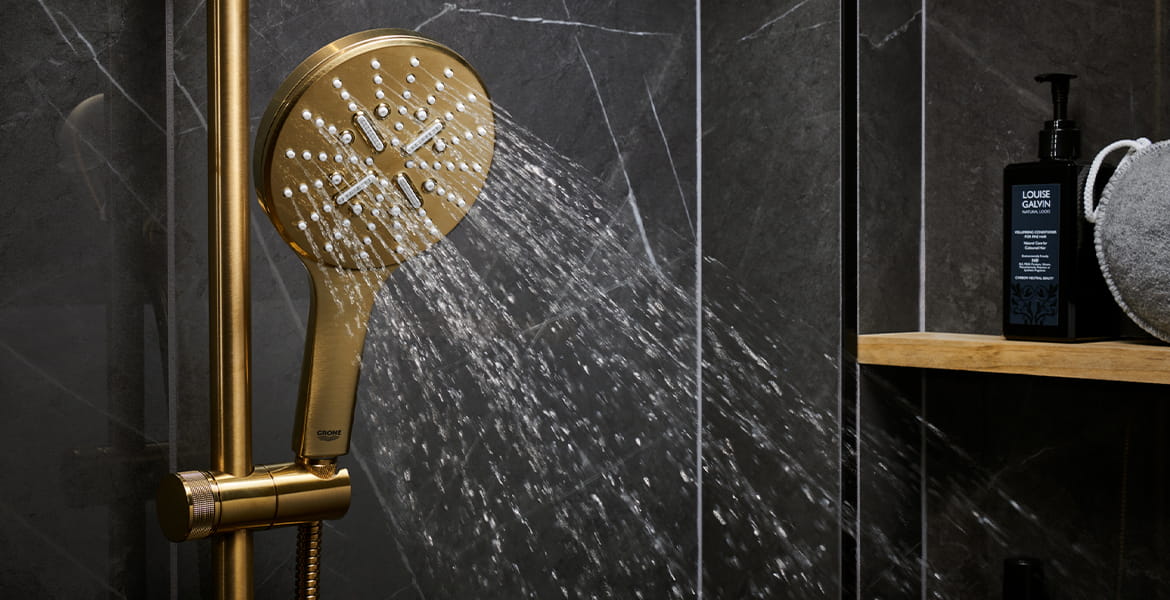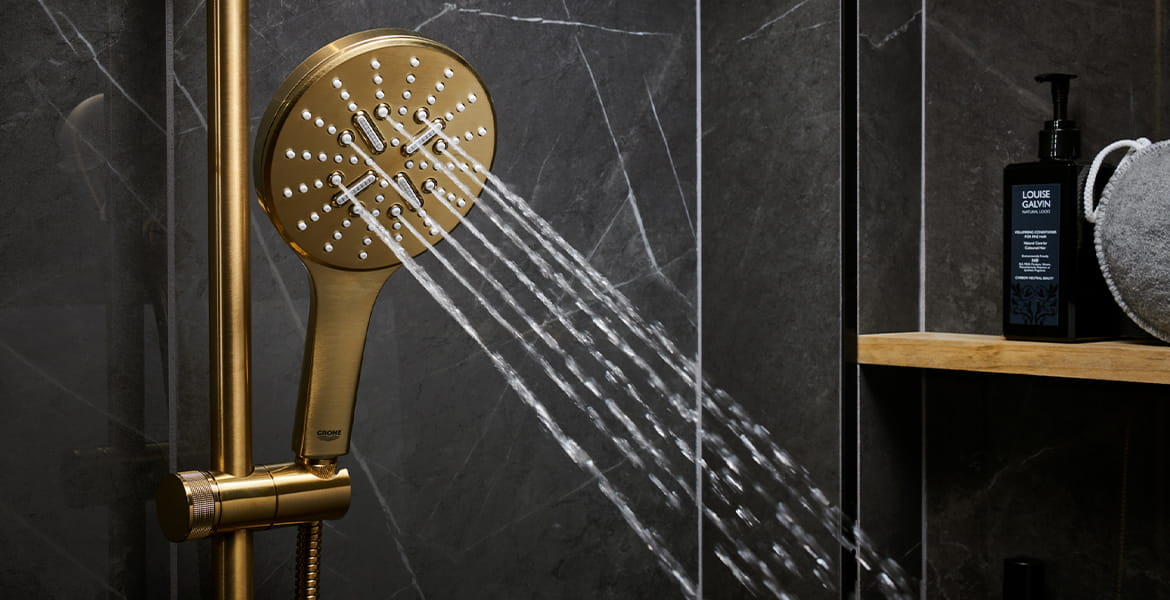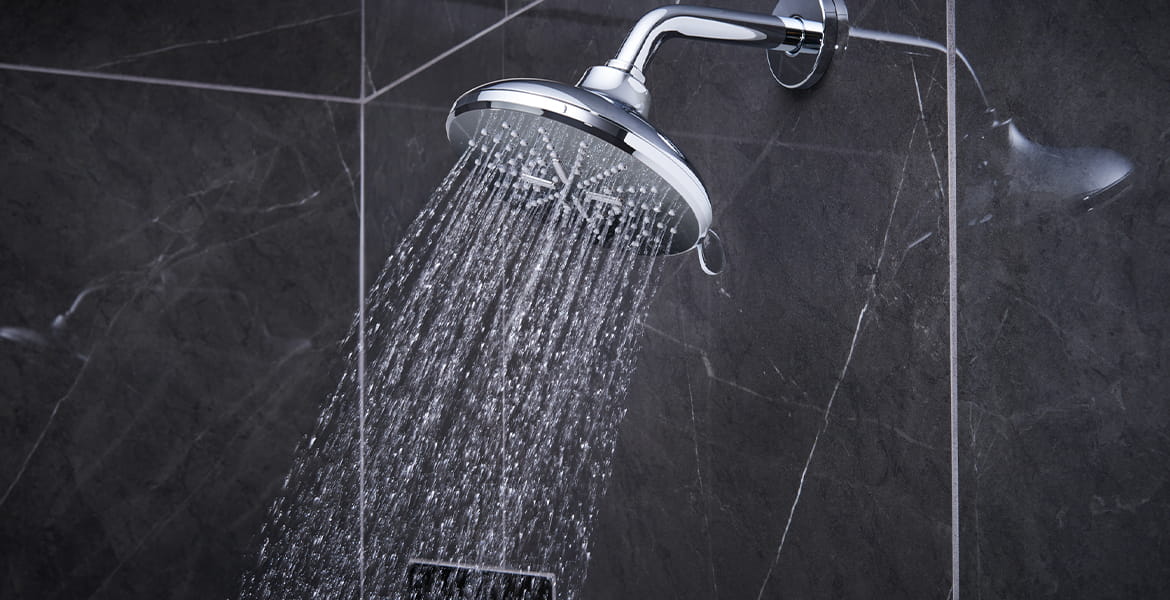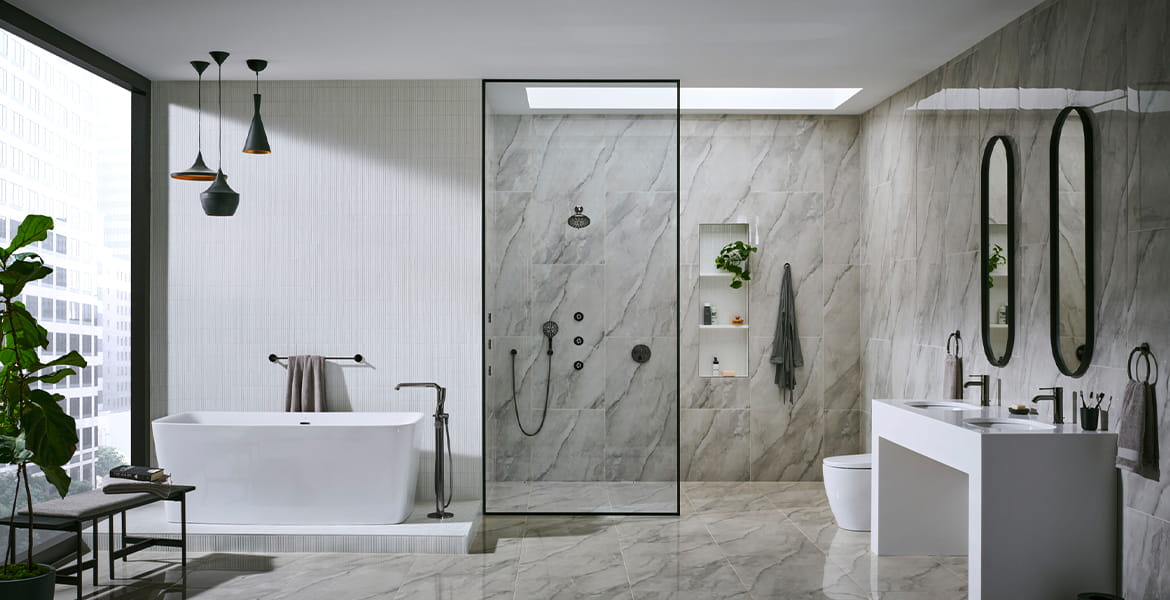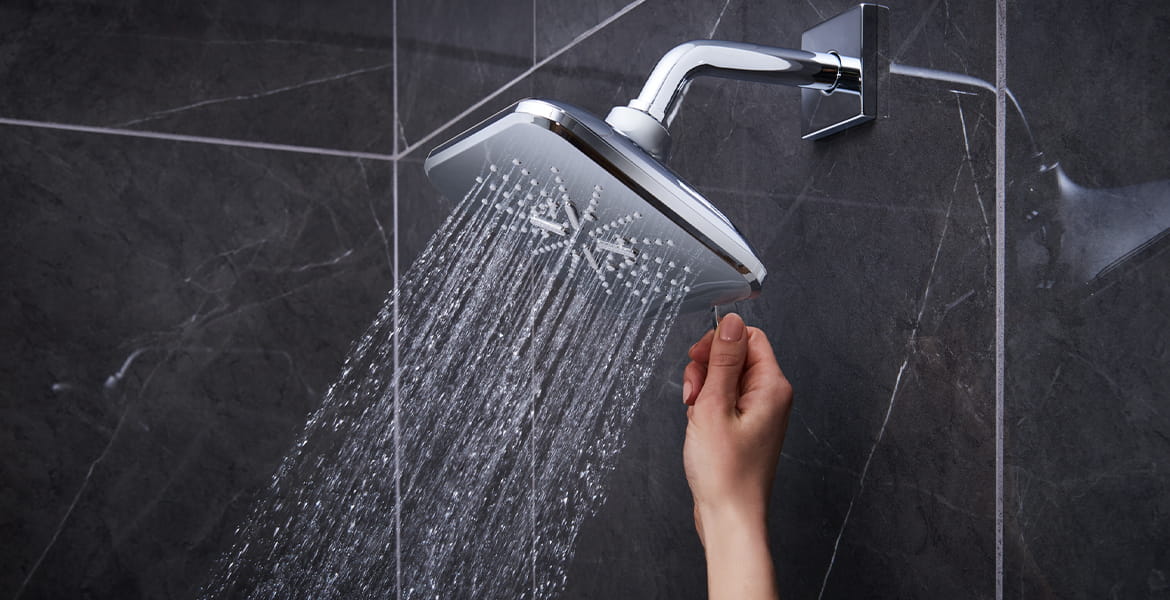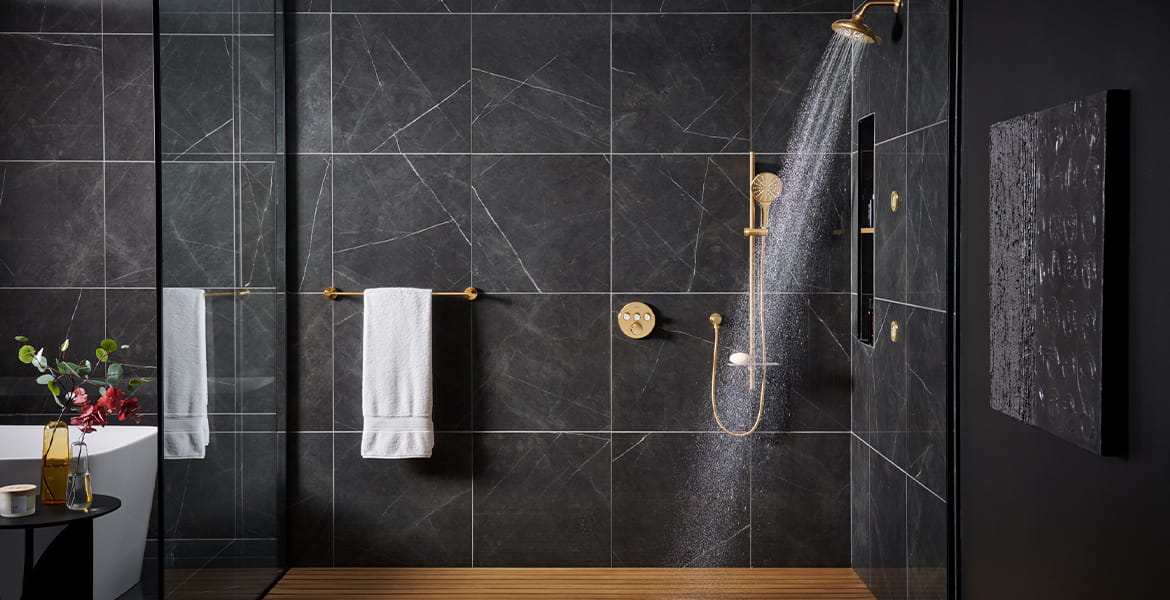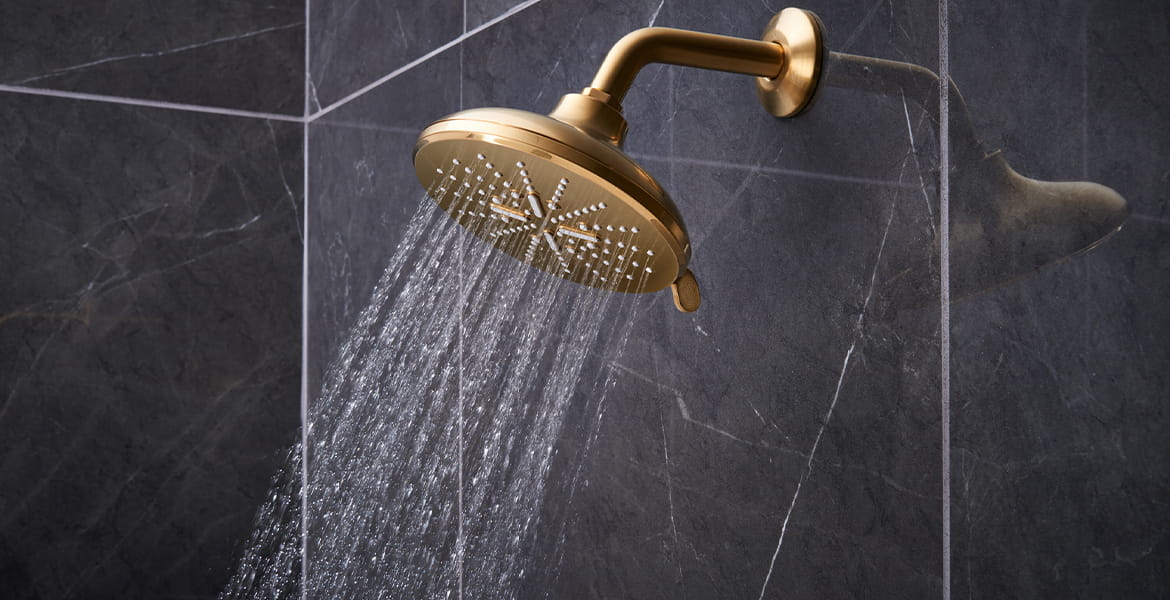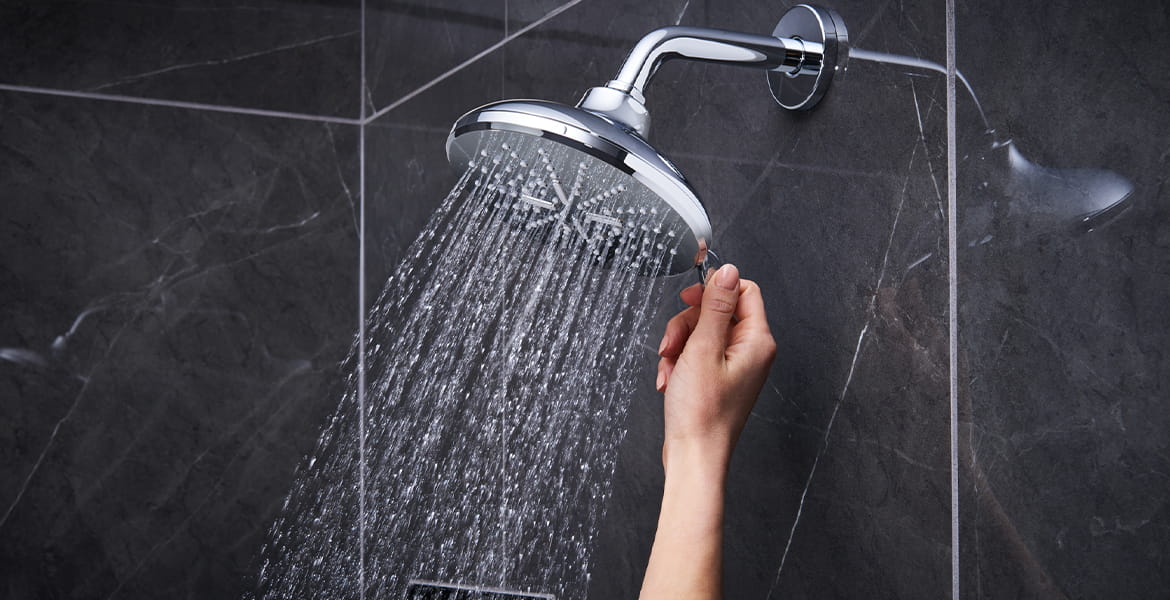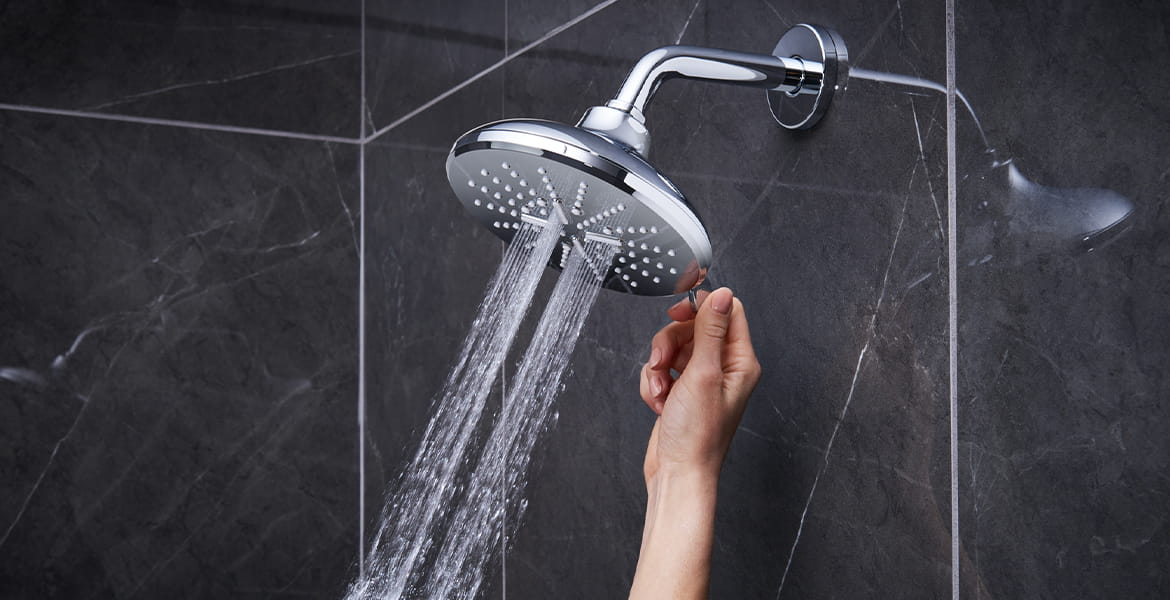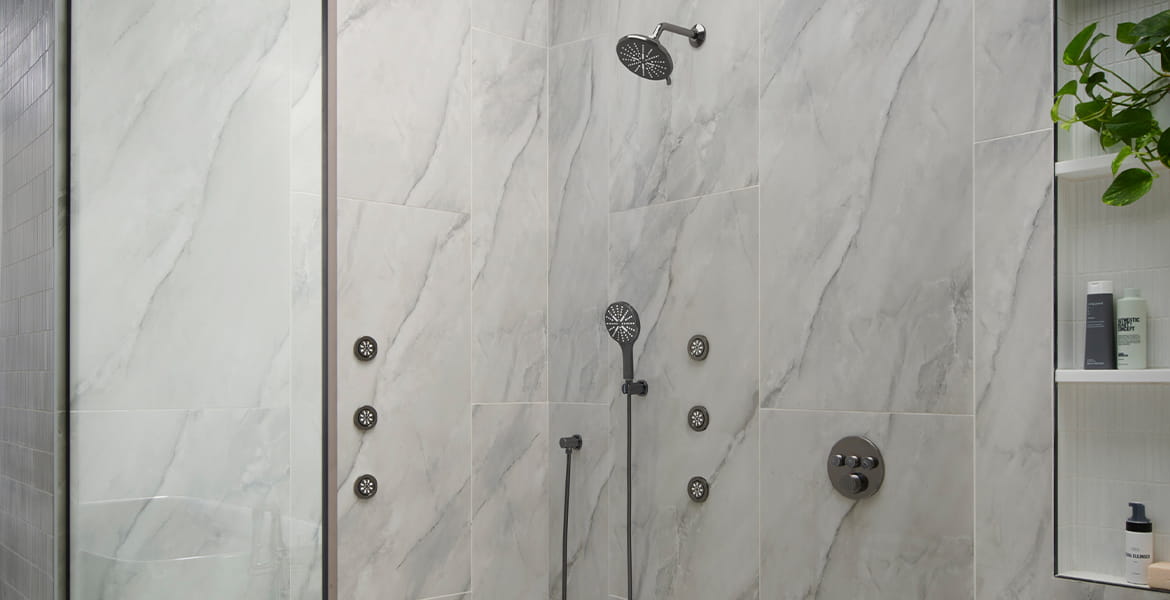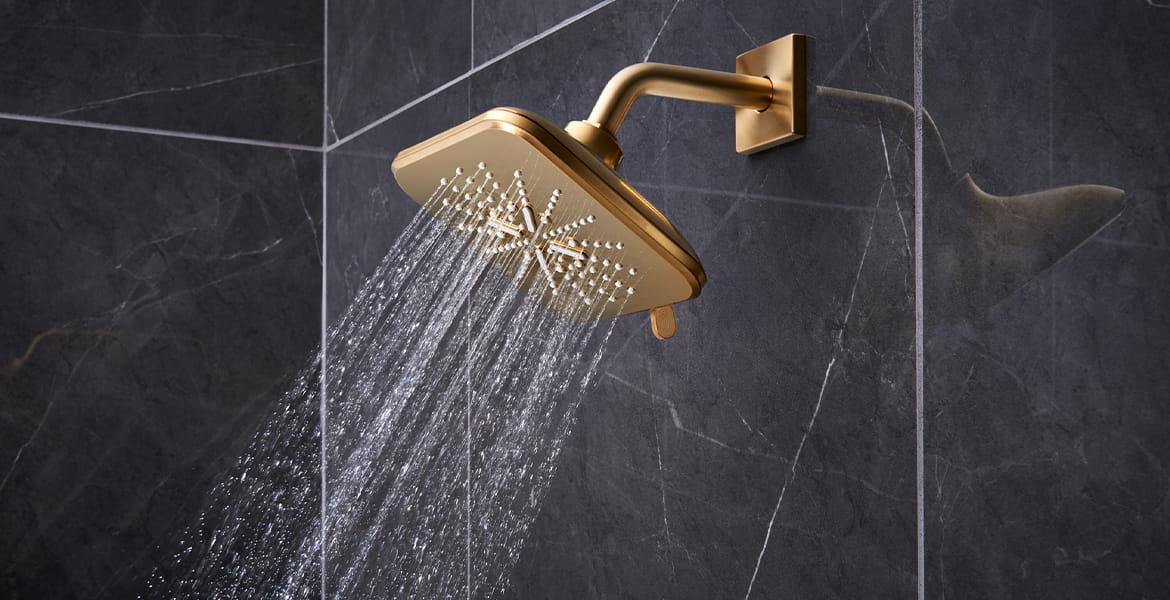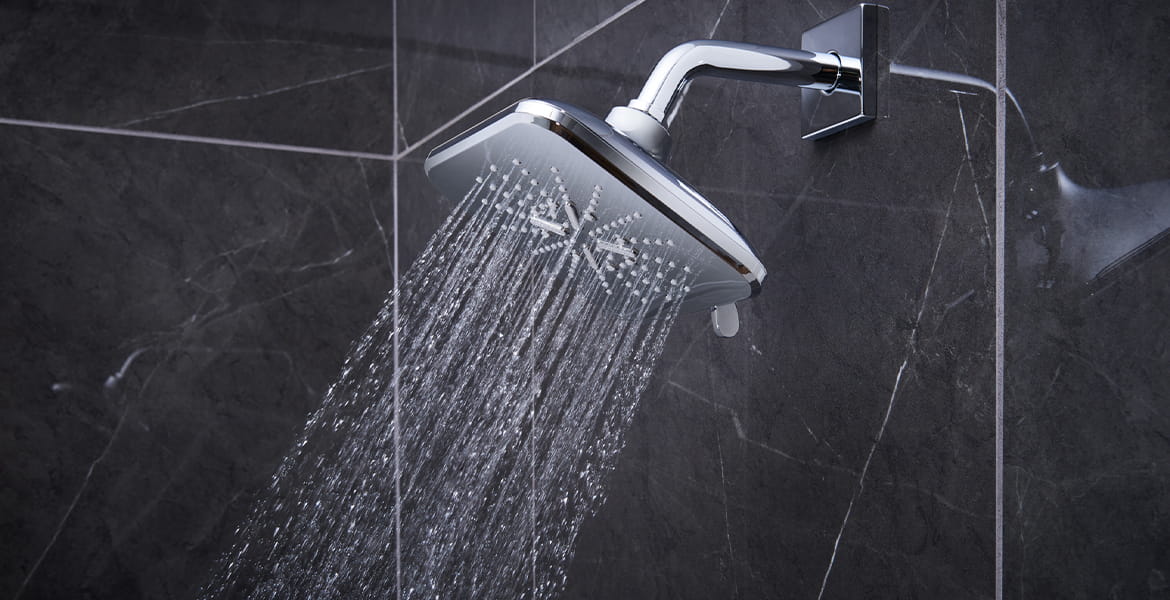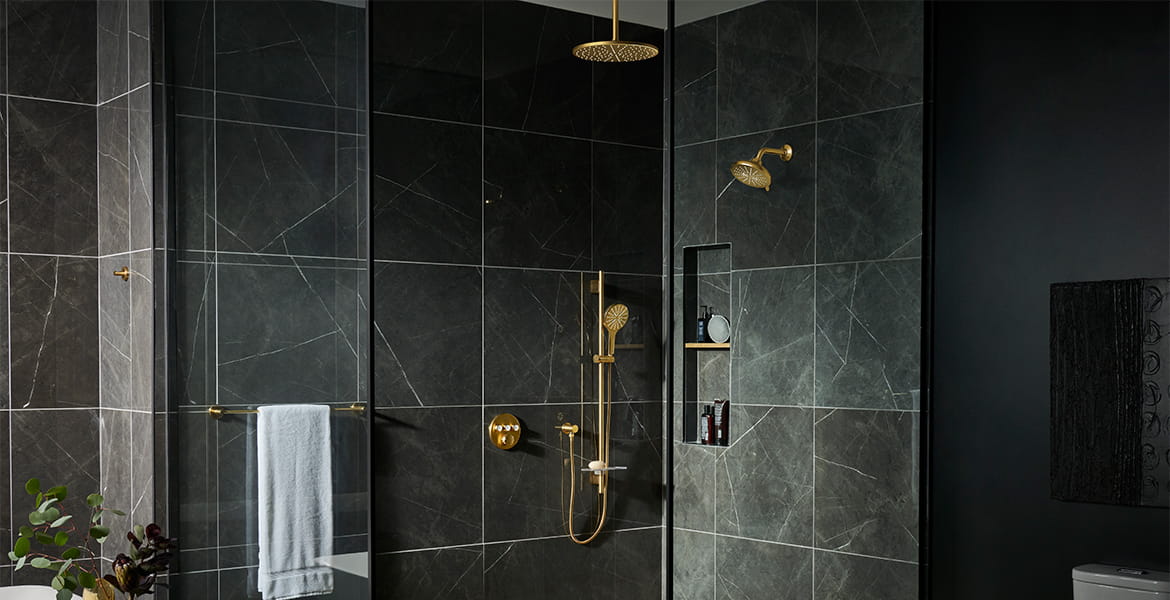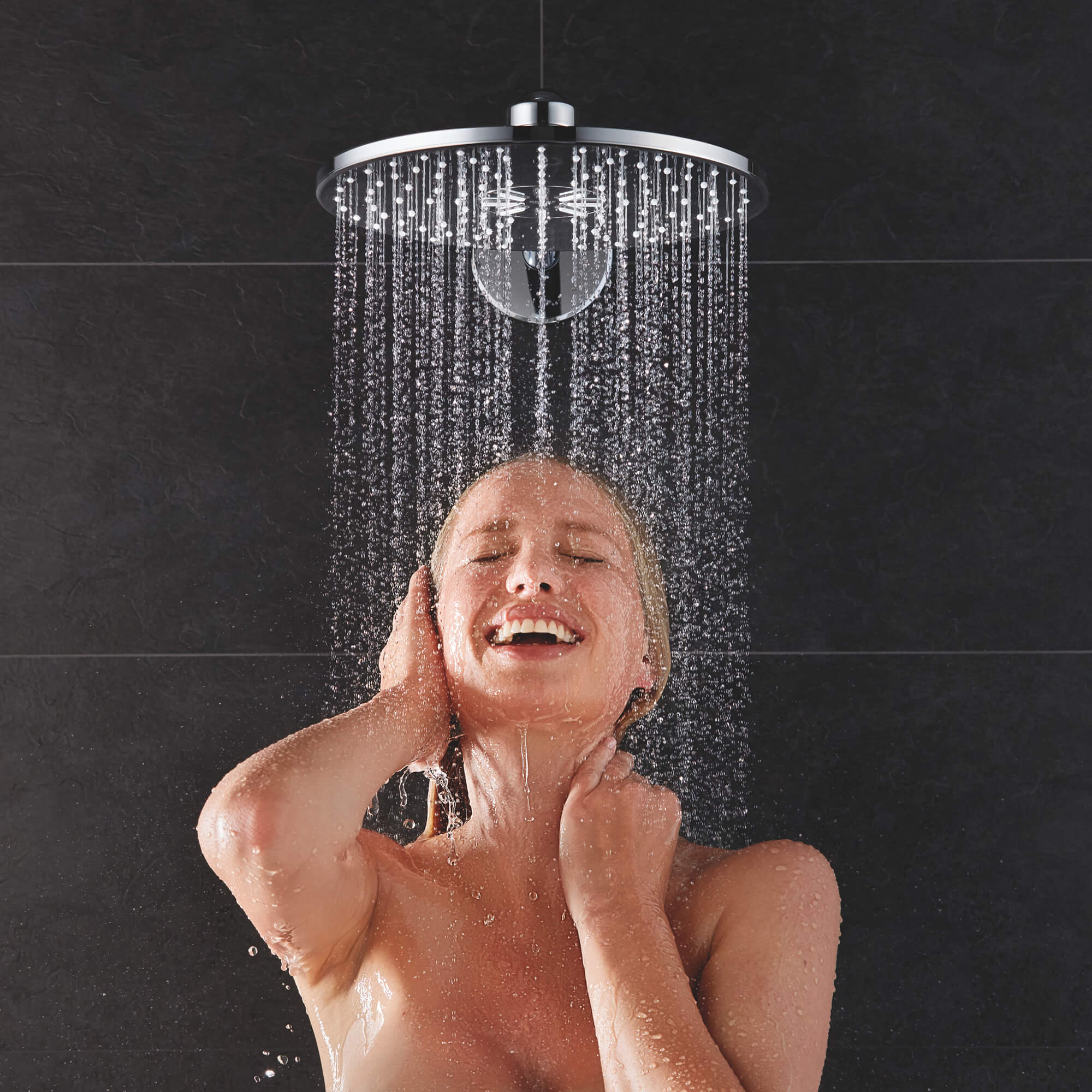 RAINSHOWER 310
SMARTACTIVE SHOWER HEADS
learn more about the RAINSHOWER 310 SAMRTACTIVE SHOWER HEADS