rAINSHOWER™ SmartActive collection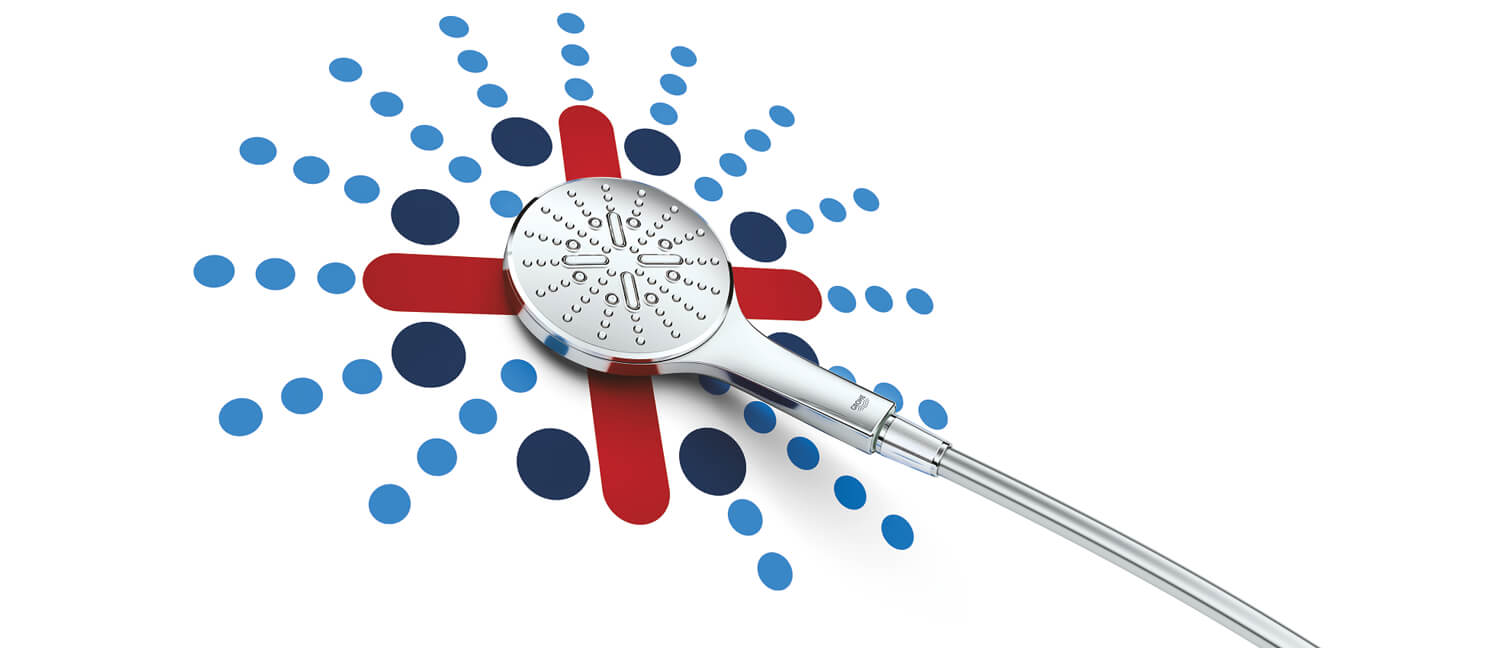 DESIGNED TO MAKE YOU SMILE
GROHE RAINSHOWER™ SMARTACTIVE HAND SHOWERS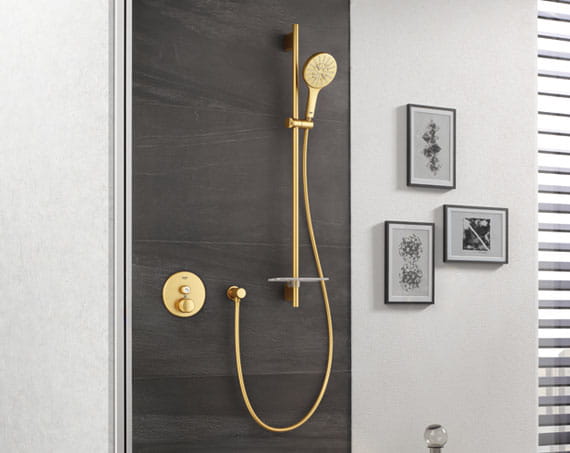 SPREAD HAPPINESS
ONE TOUCH IS ALL IT TAKES
The Rainshower™ SmartActive Makes Showering More Satisfying

Sleek and slightly oversized, this modern hand shower offers generous coverage and three sensational sprays you'll find irresistible and so easy to access.
innovative features
Designed to soothe and satisfy, the GROHE Rainshower SmartActive Hand Shower features GROHE EcoJoy, so you can enjoy 30% water savings without sacrificing performance. Plus, maintenance is quick and easy with GROHE SpeedClean anti-lime system.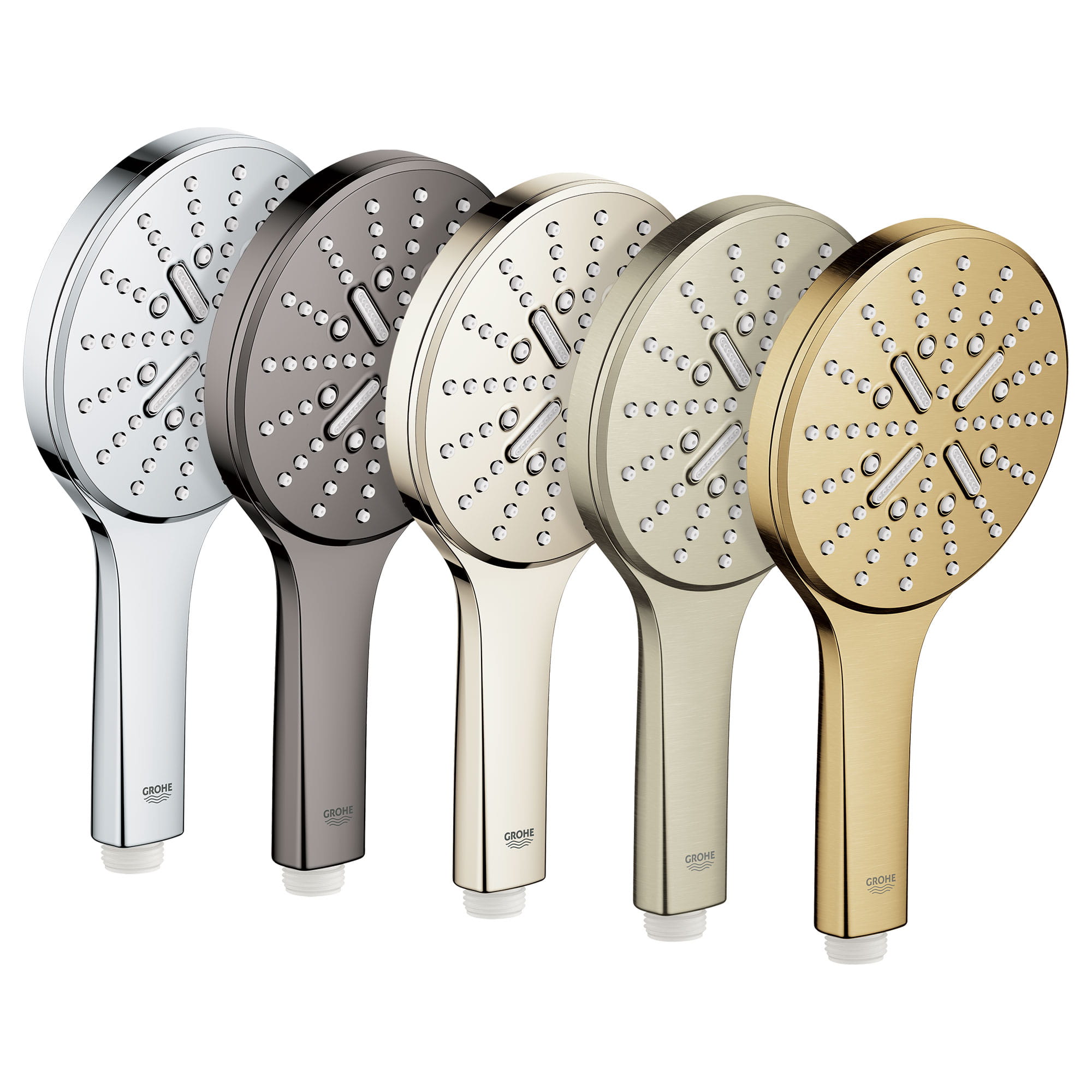 AVAILABLE IN
5 FINISHES
to create a fully coordinated bathroom in the last finishes.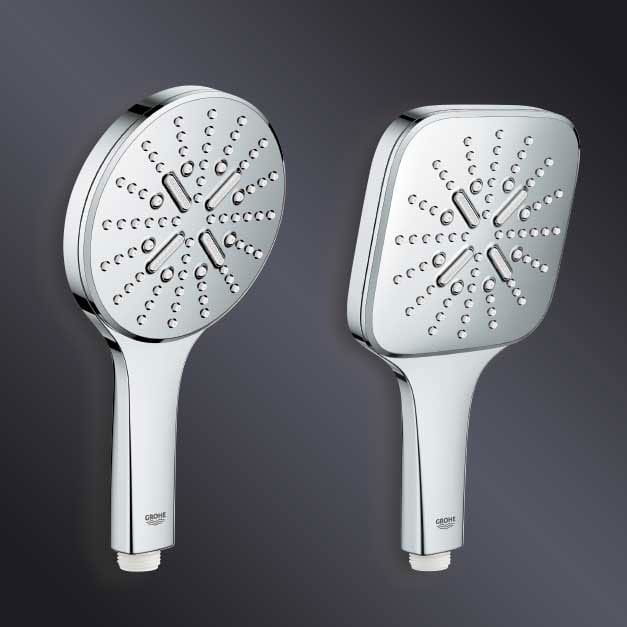 ROUND AND SQUARE
DESIGN ALTERNATIVES
to match your unique styling.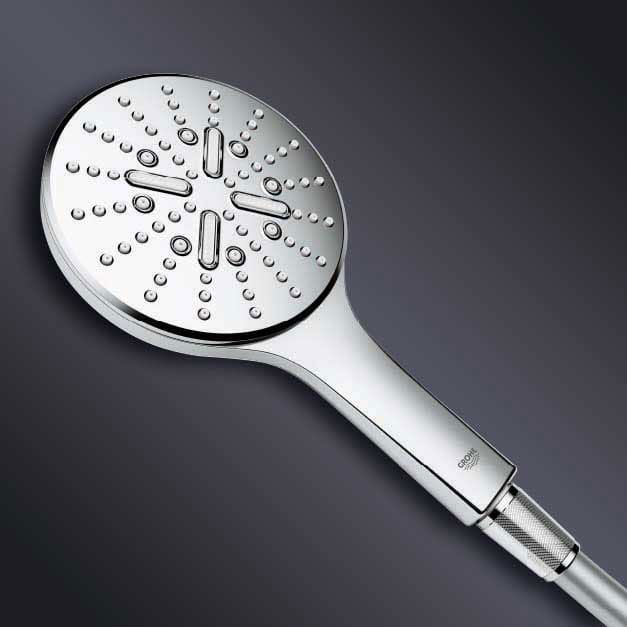 LARGE
5" SPRAY FACE
for a full, luxurious spray that envelopes the entire body.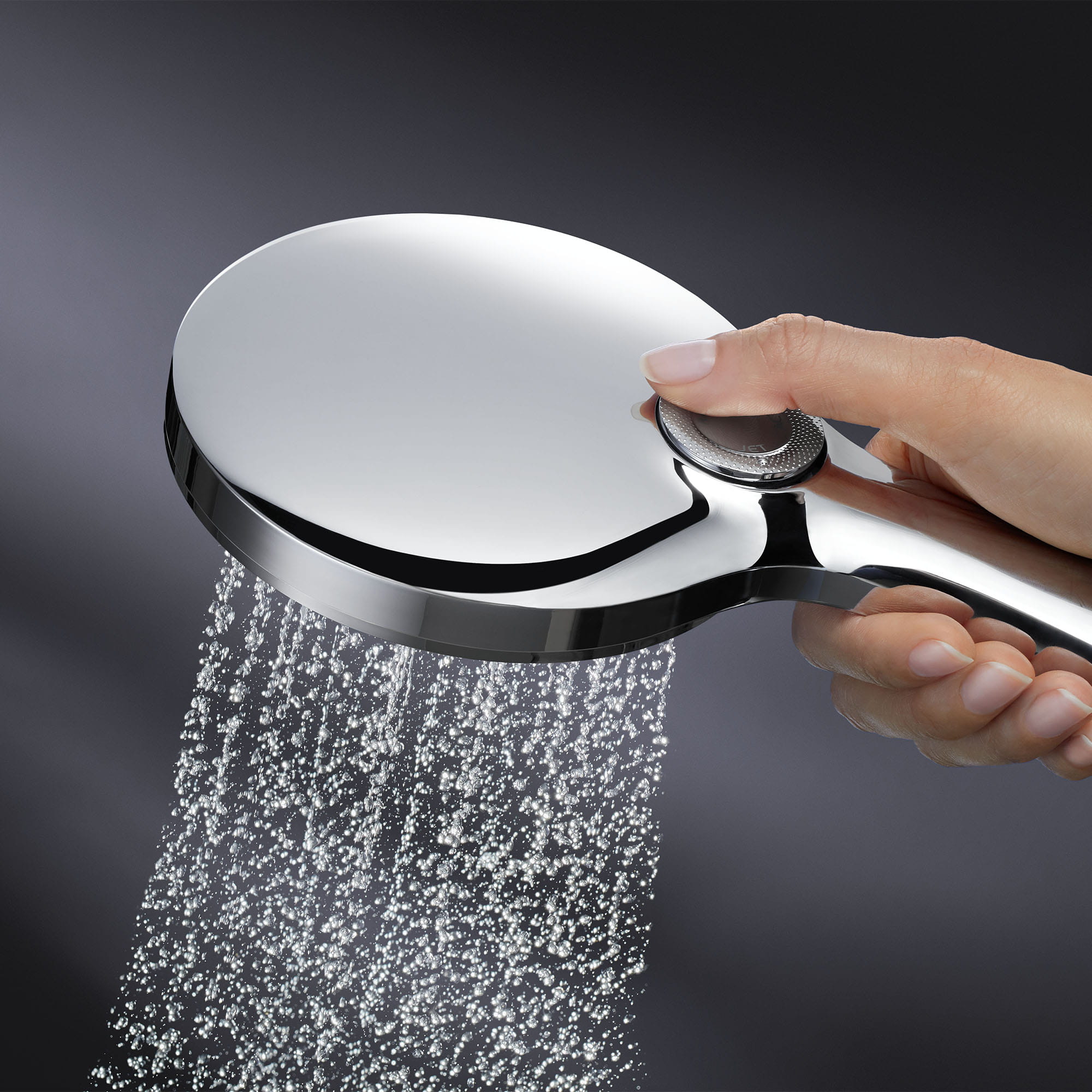 RAIN SPRAY

Gentle shower offers generous coverage to relax and soothe.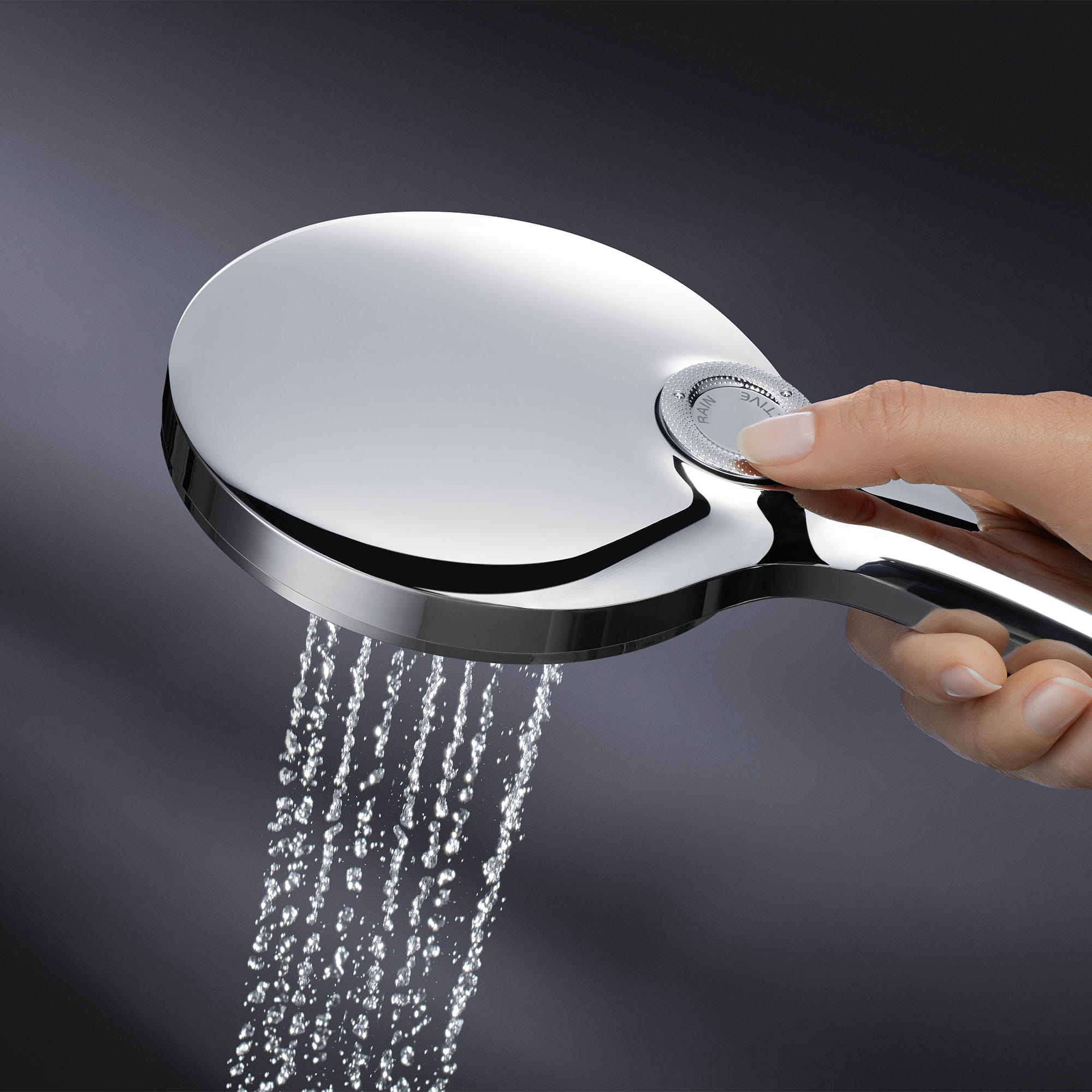 JET SPRAY

Powerful, hydrotherapy-like spray is ideal after workouts.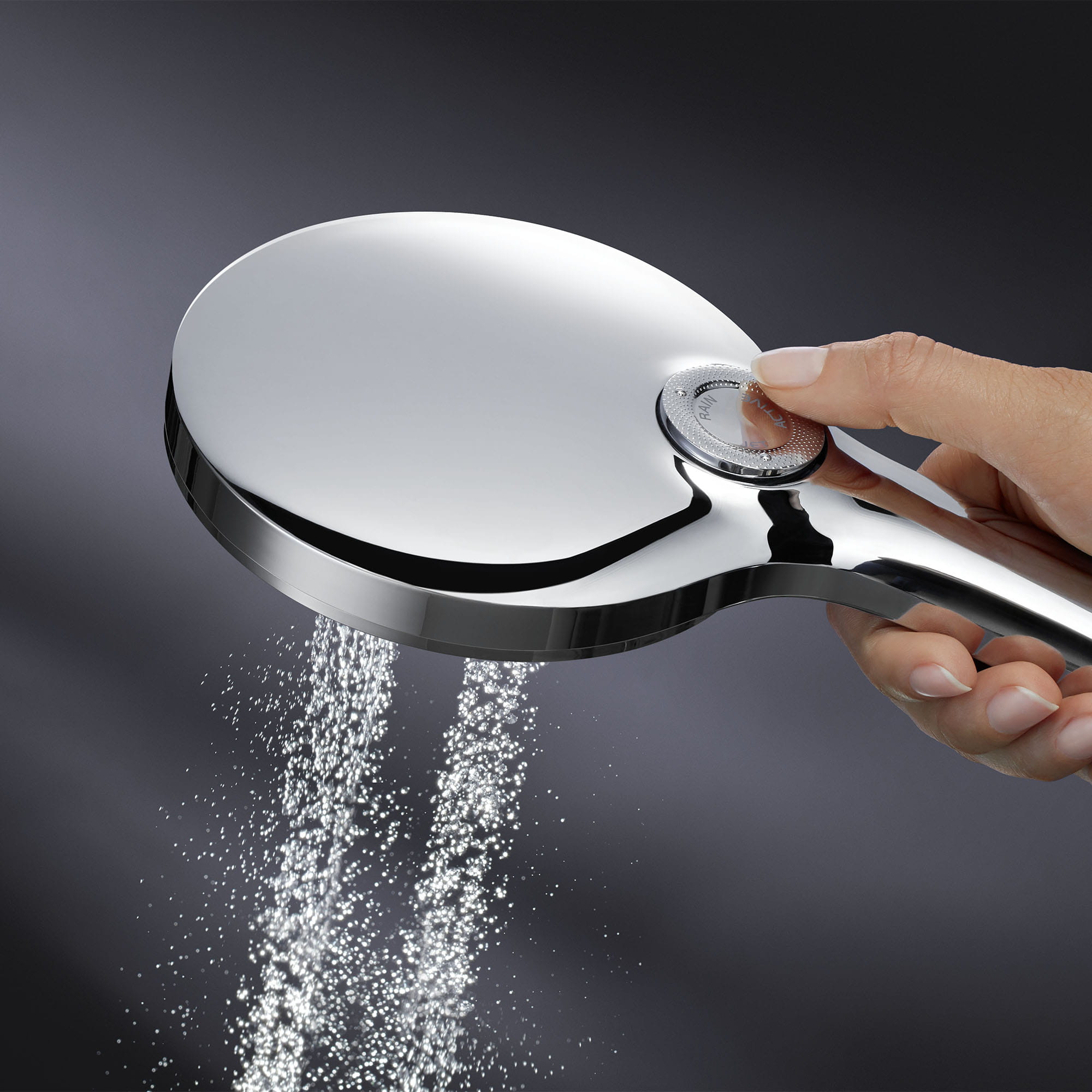 ACTIVEMASSAGE SPRAY

Vigorous, targeted spray creates pulsating massage.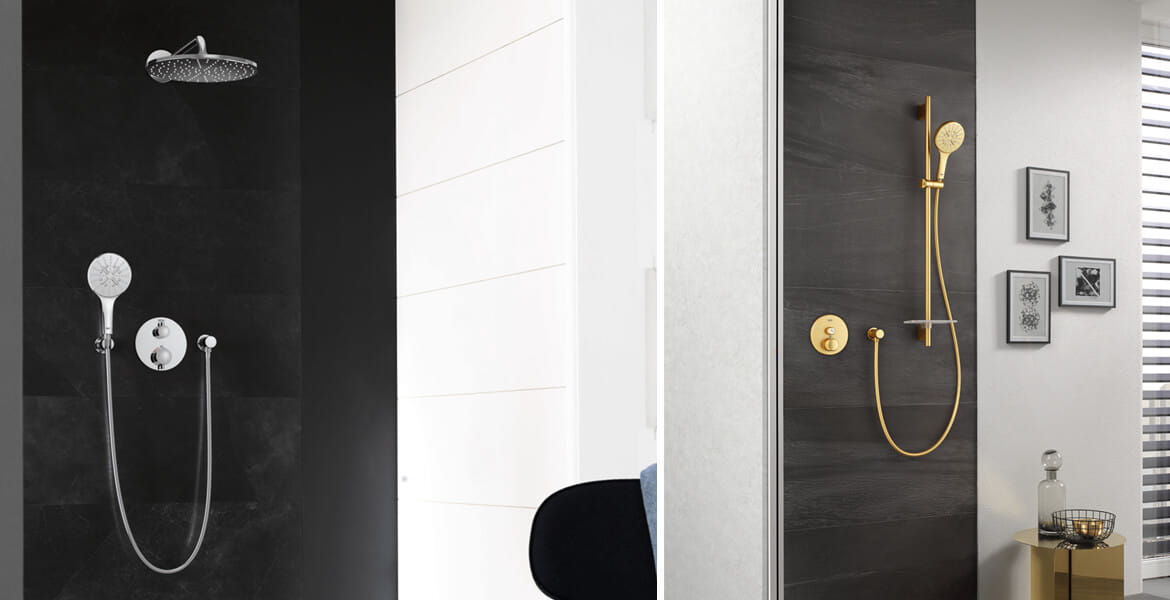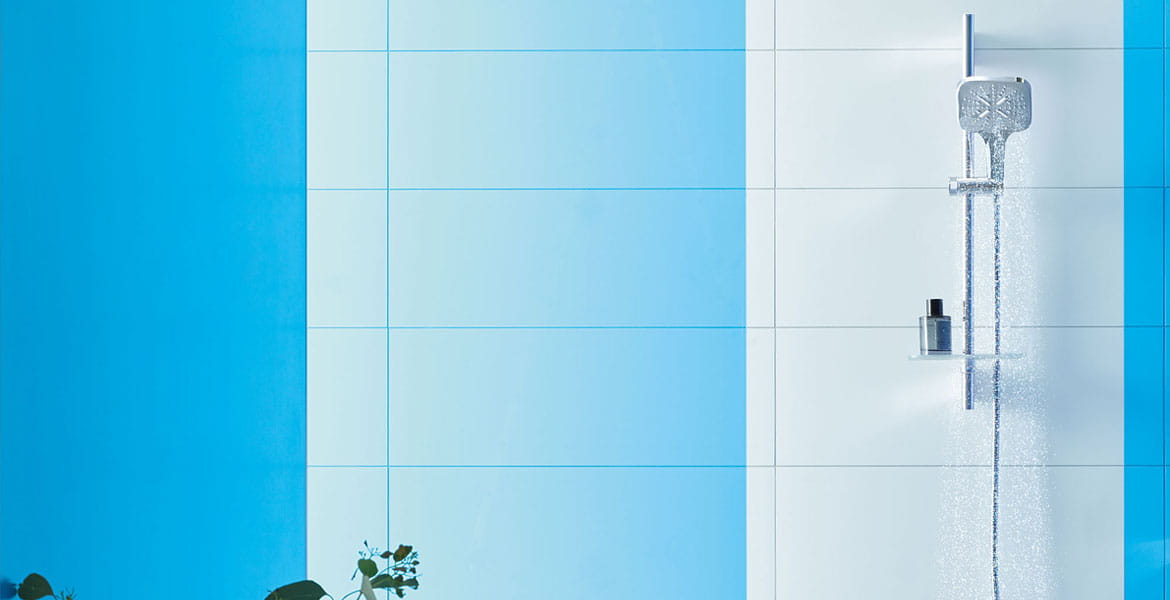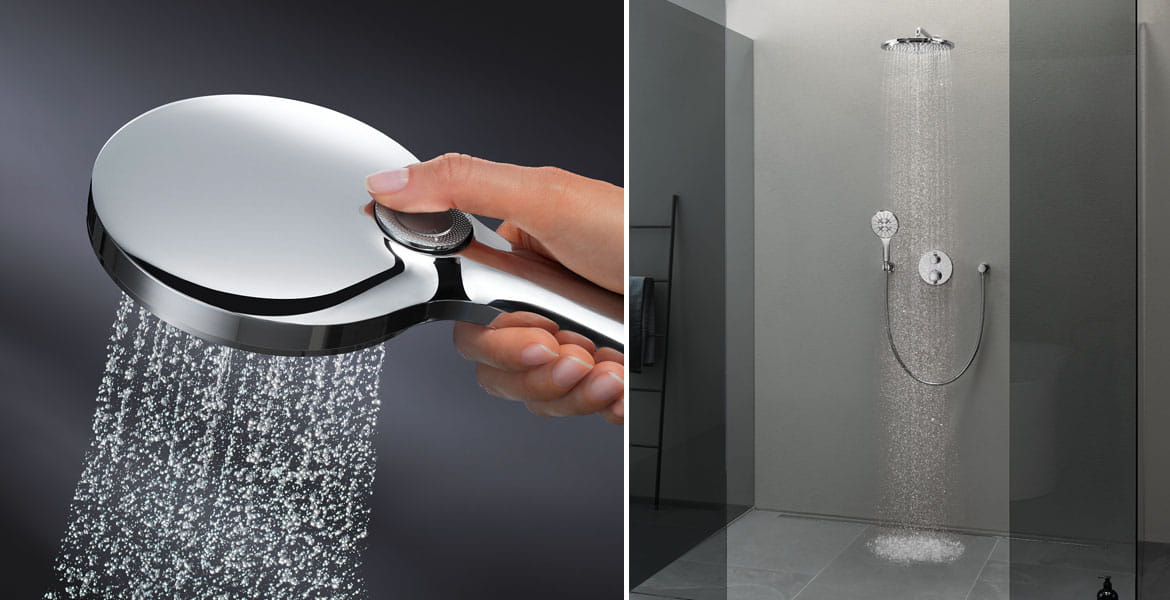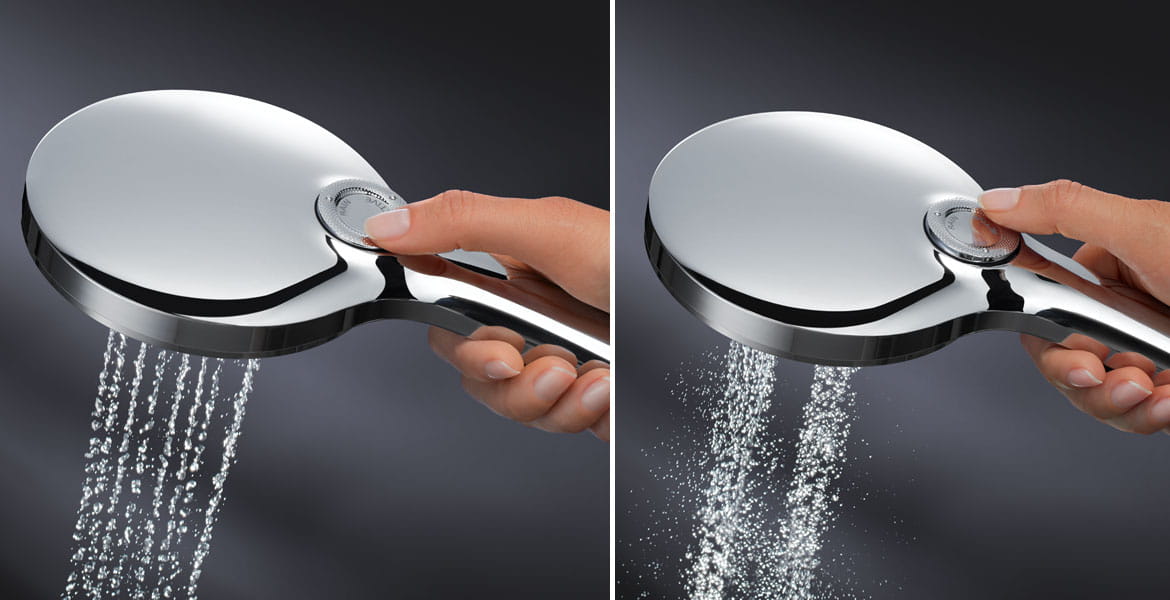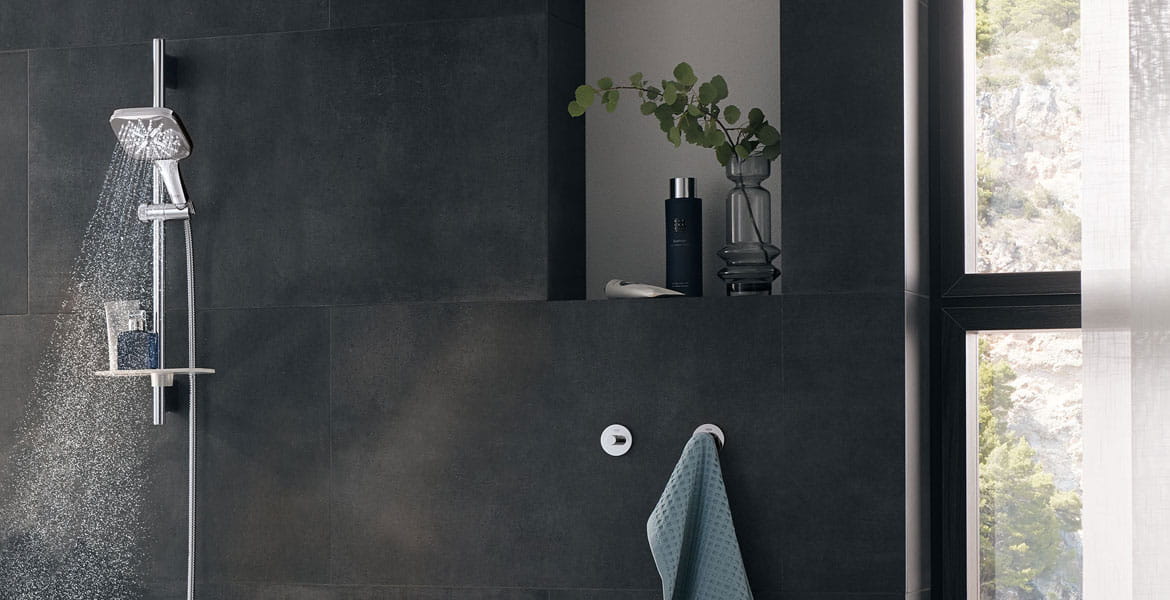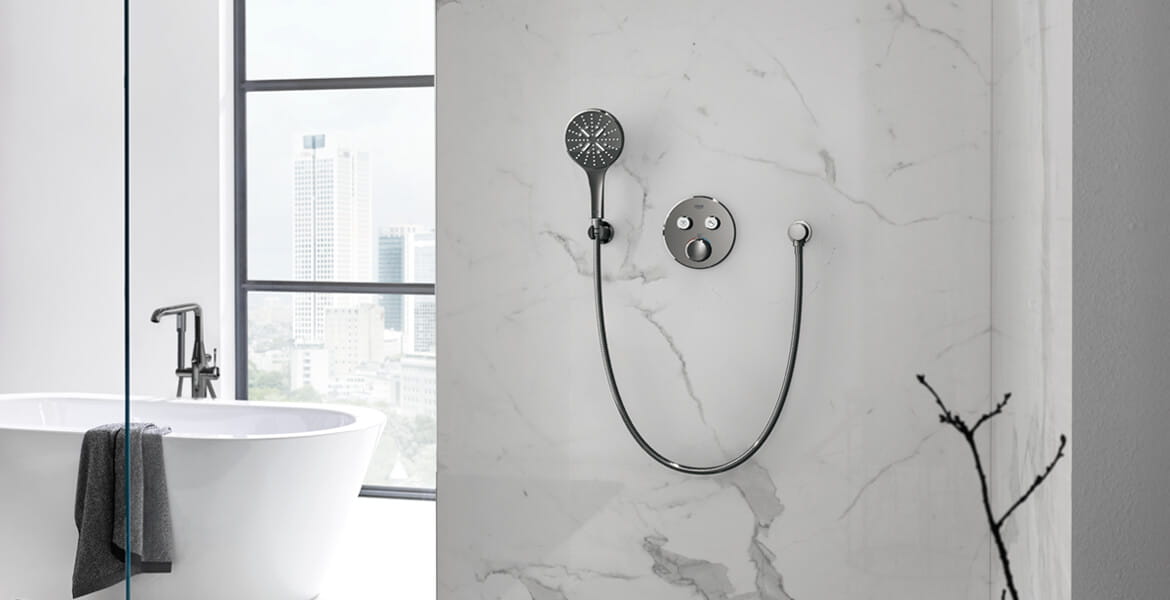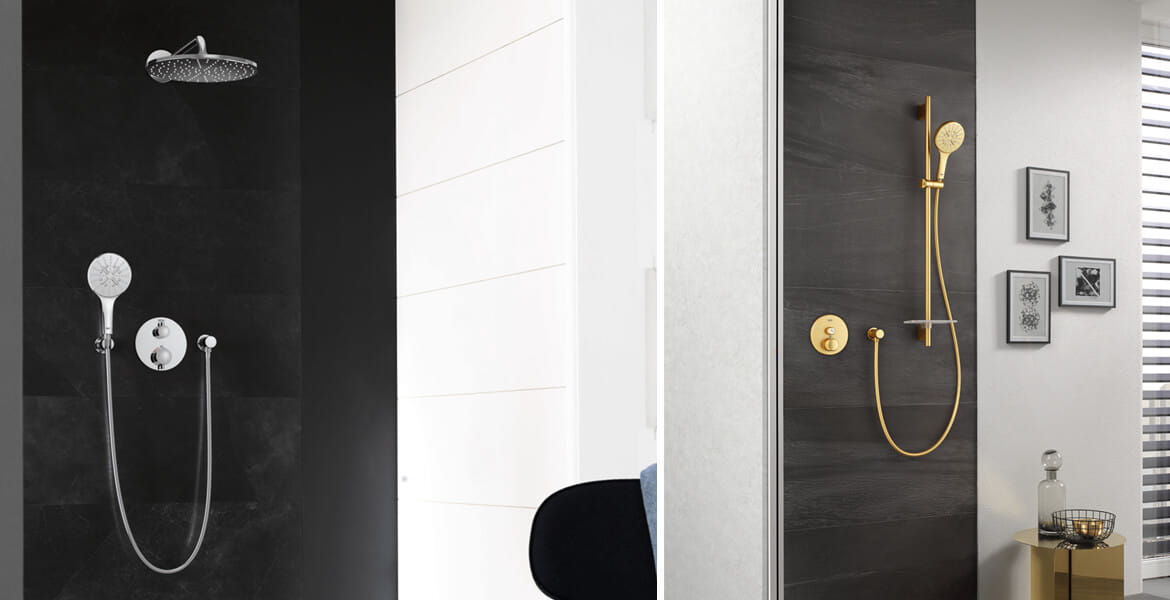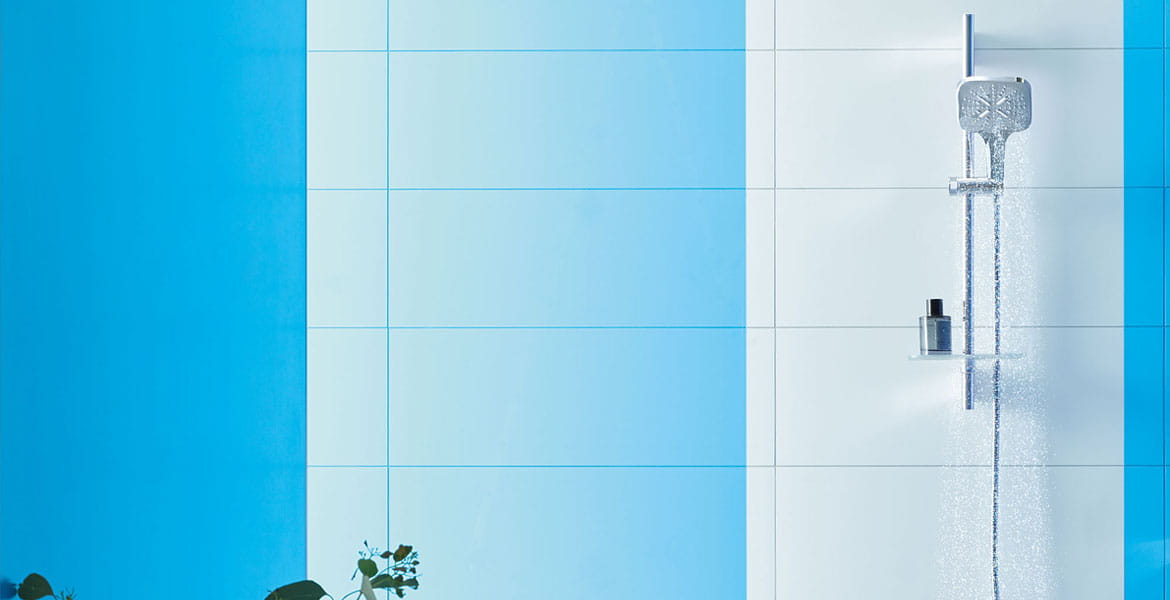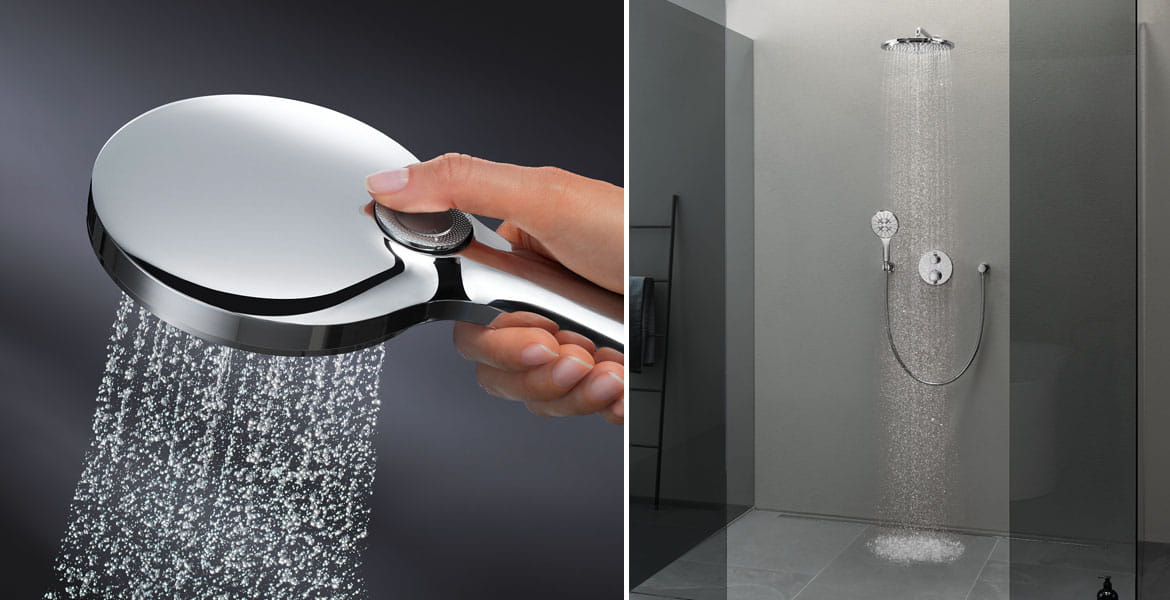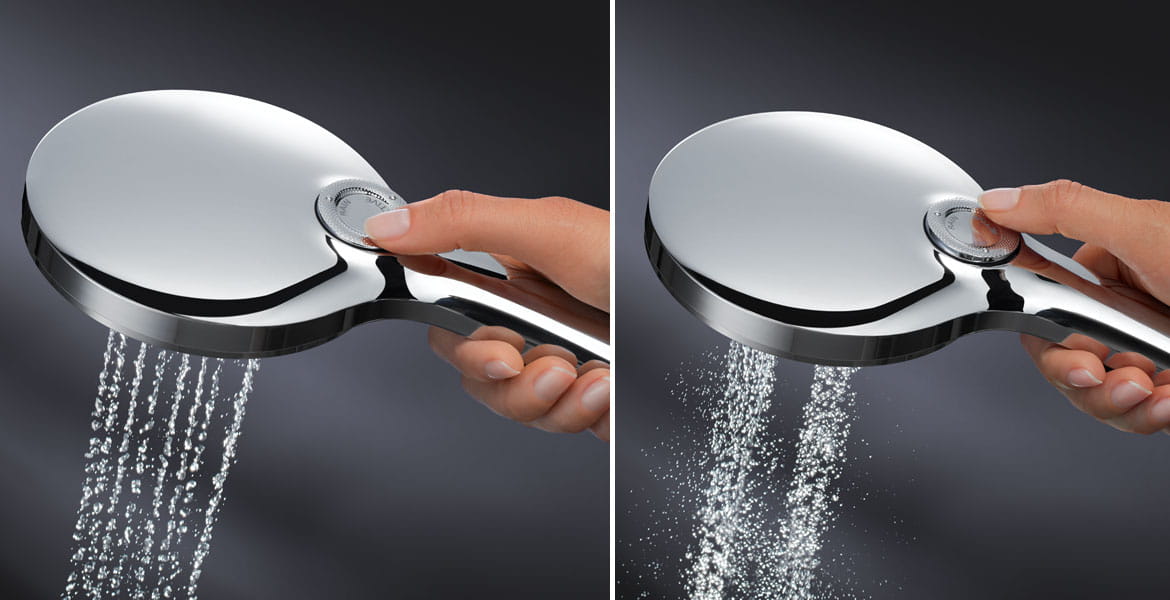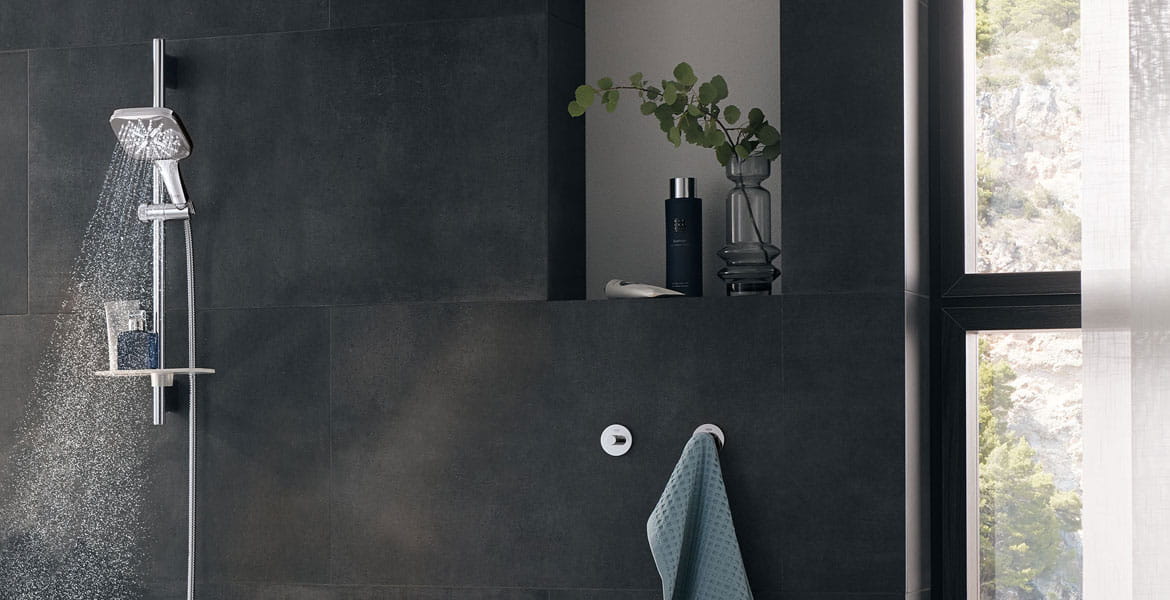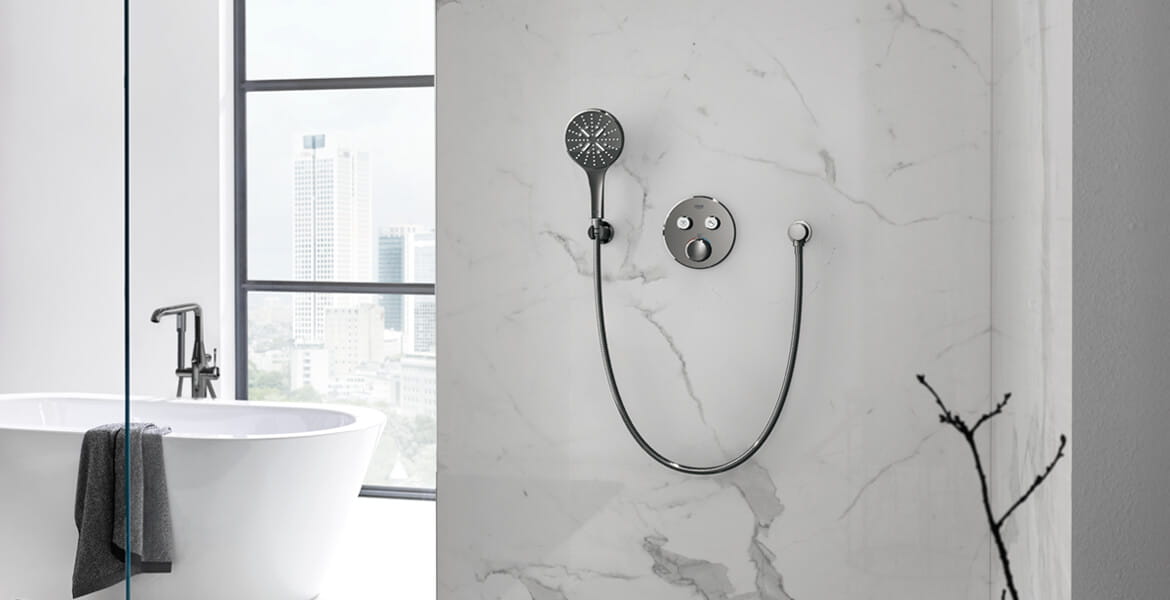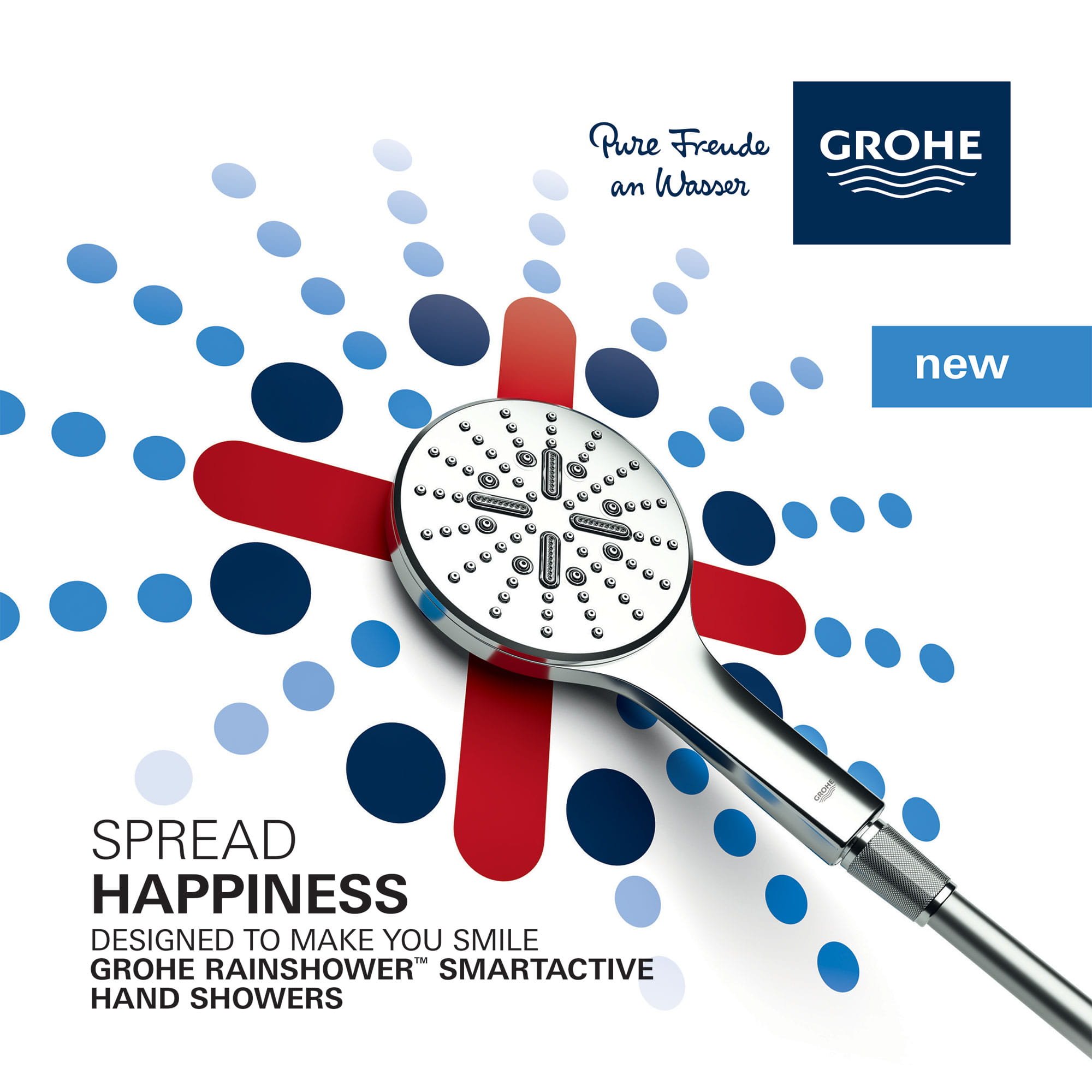 GROHE RAINSHOWER
SMARTACTIVE HAND SHOWERS
Download the GROHE SmartActive Hand Shower brochure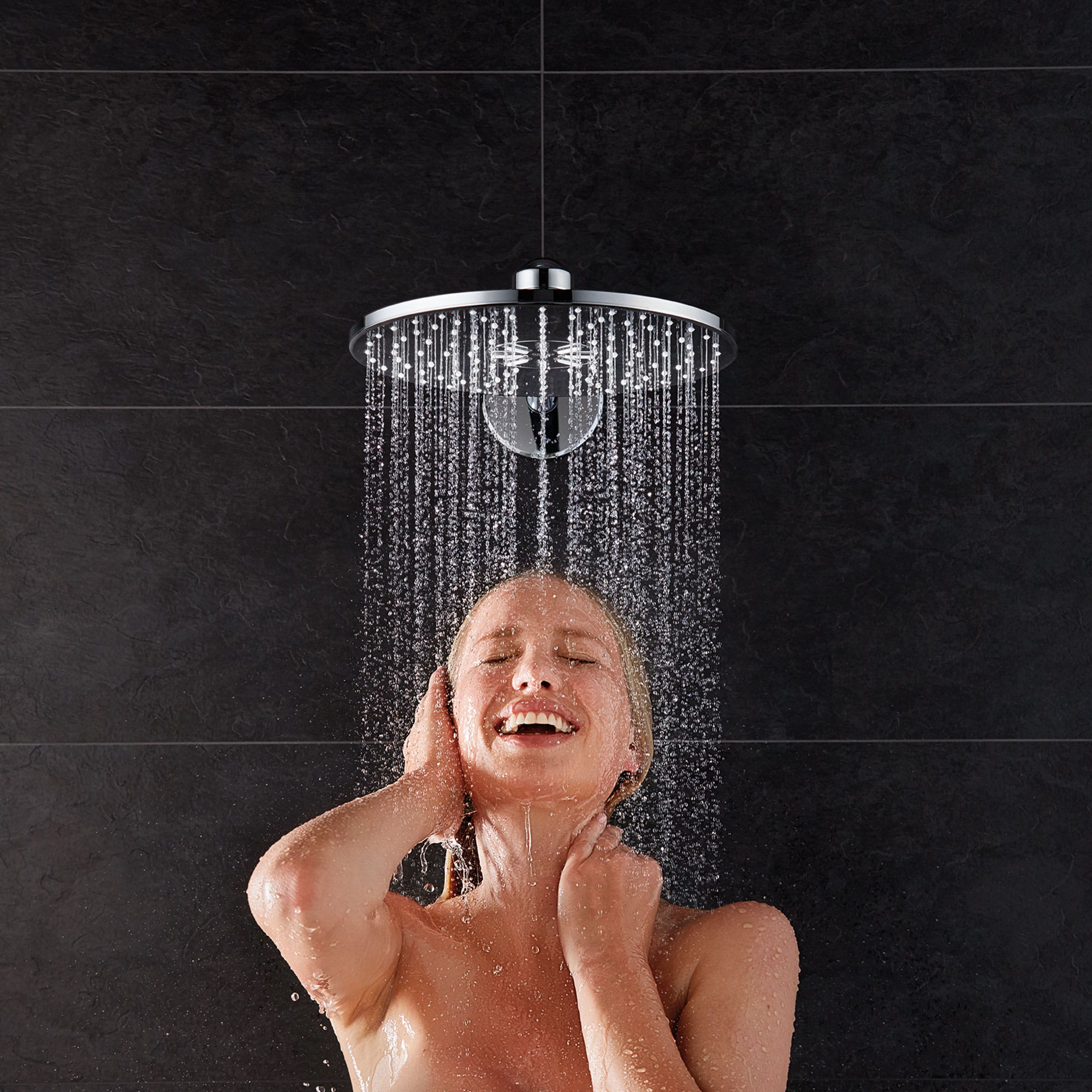 RAINSHOWER 310
SMARTACTIVE SHOWER HEADS
Learn more about the RAINSHOWER 310 SMARTACTIVE SHOWER HEADS