BAU COSMOPOLITAN E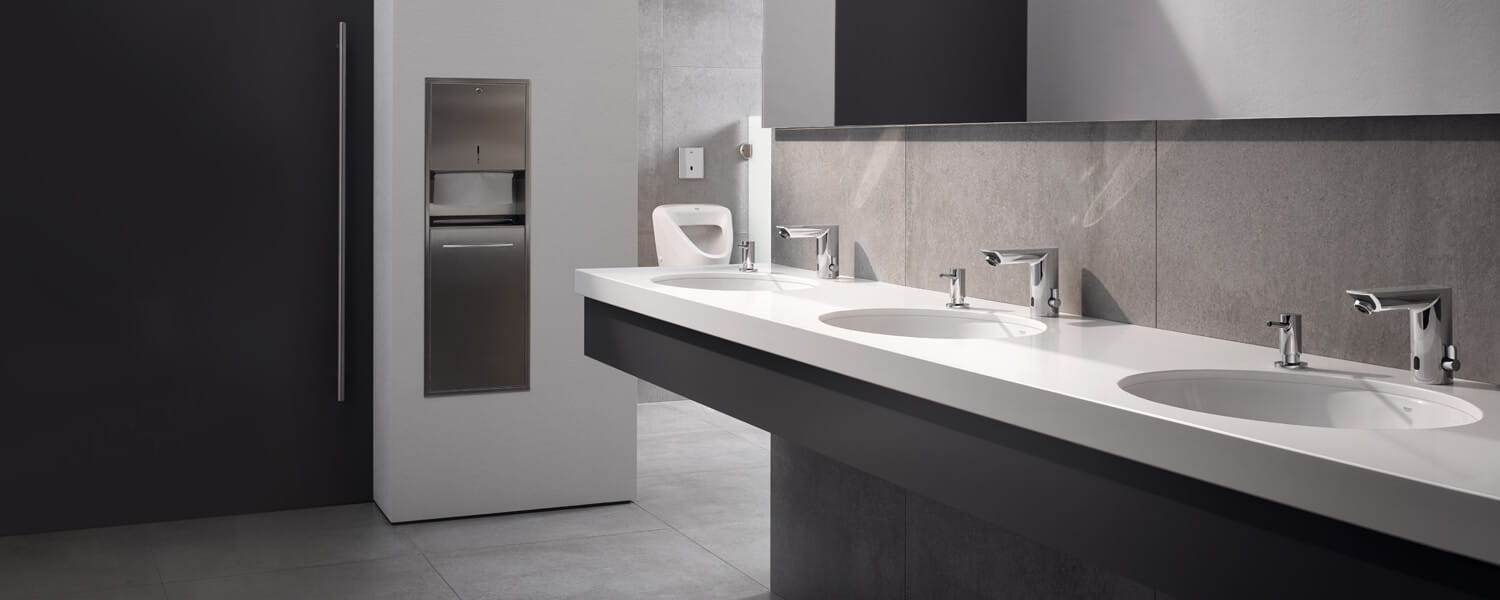 DISCOVER TOUCHLESS COMFORT
The GROHE Bau Cosmopolitan E Touchless Electronic Faucet is a common-sense solution for a safer, more hygienic bathroom experience. Sleek, modern design has a precise infrared sensor that detects hand movement and turns the water on automatically without touching the faucet. Faucet turns off automatically when hands are no longer detected, ensuring water runs only when needed, and making it both eco-friendly and economical.


CHOOSE THE MODEL THAT SUITS YOU
Bau Cosmopolitan E offers flexibility to meet your needs. These touchless activated faucets come in three different choices: AC- or battery-powered with temperature control or battery-powered without temperature control for cold water only.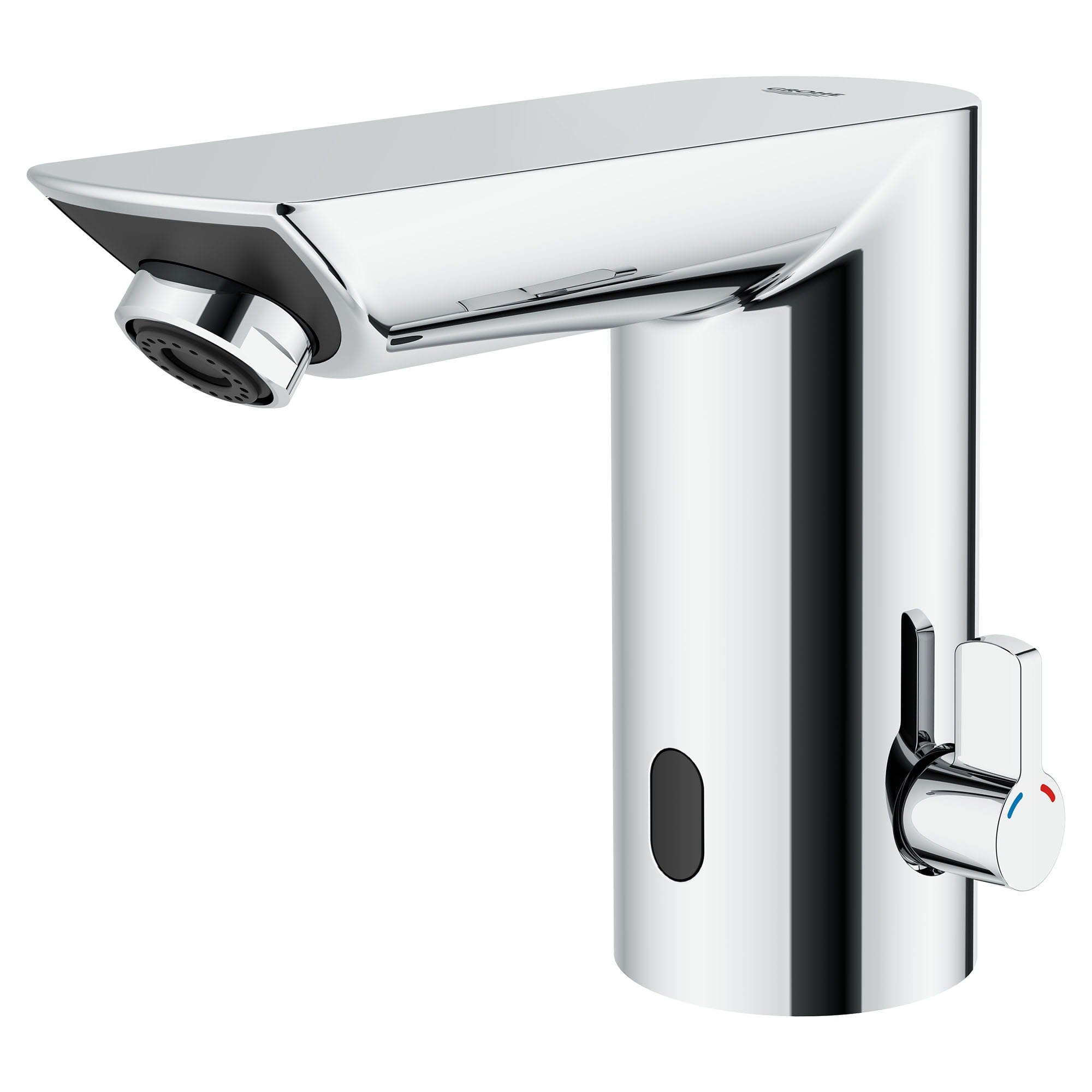 Model 36466000/36467000 with Temperature Control Lever, Battery-powered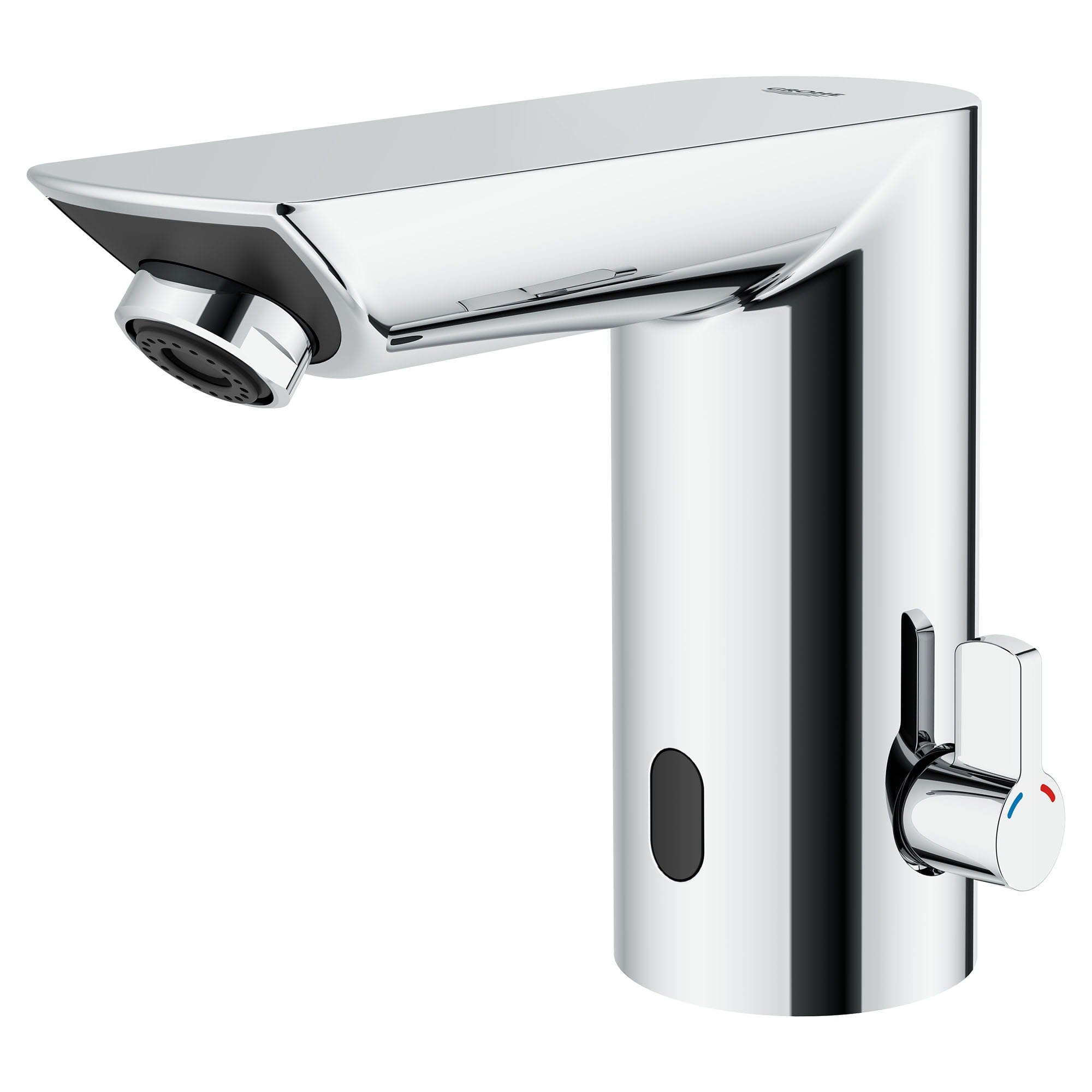 Model 36469000 with Temperature Control Lever, AC-powered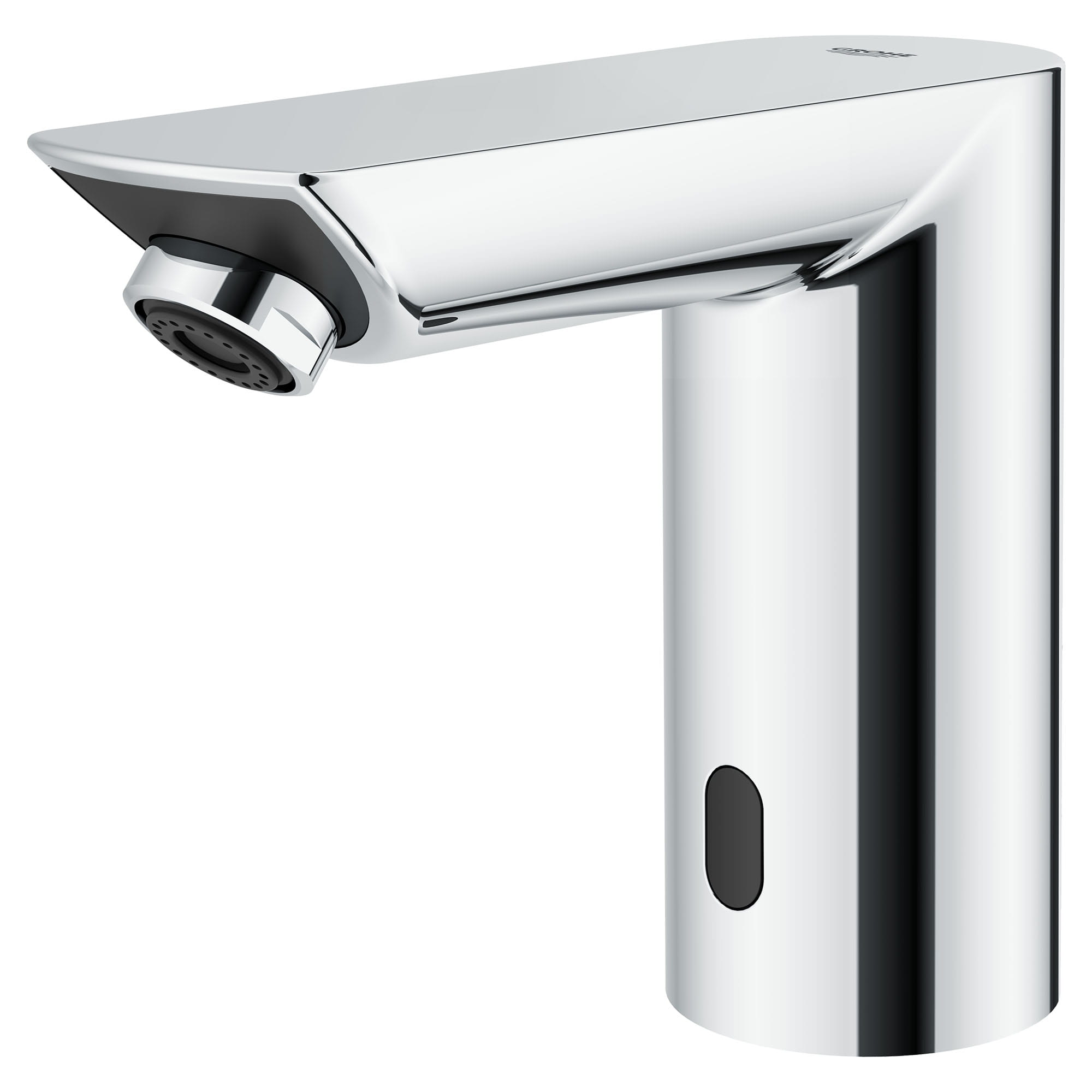 Model 36468000 Less Mixing, Battery-powered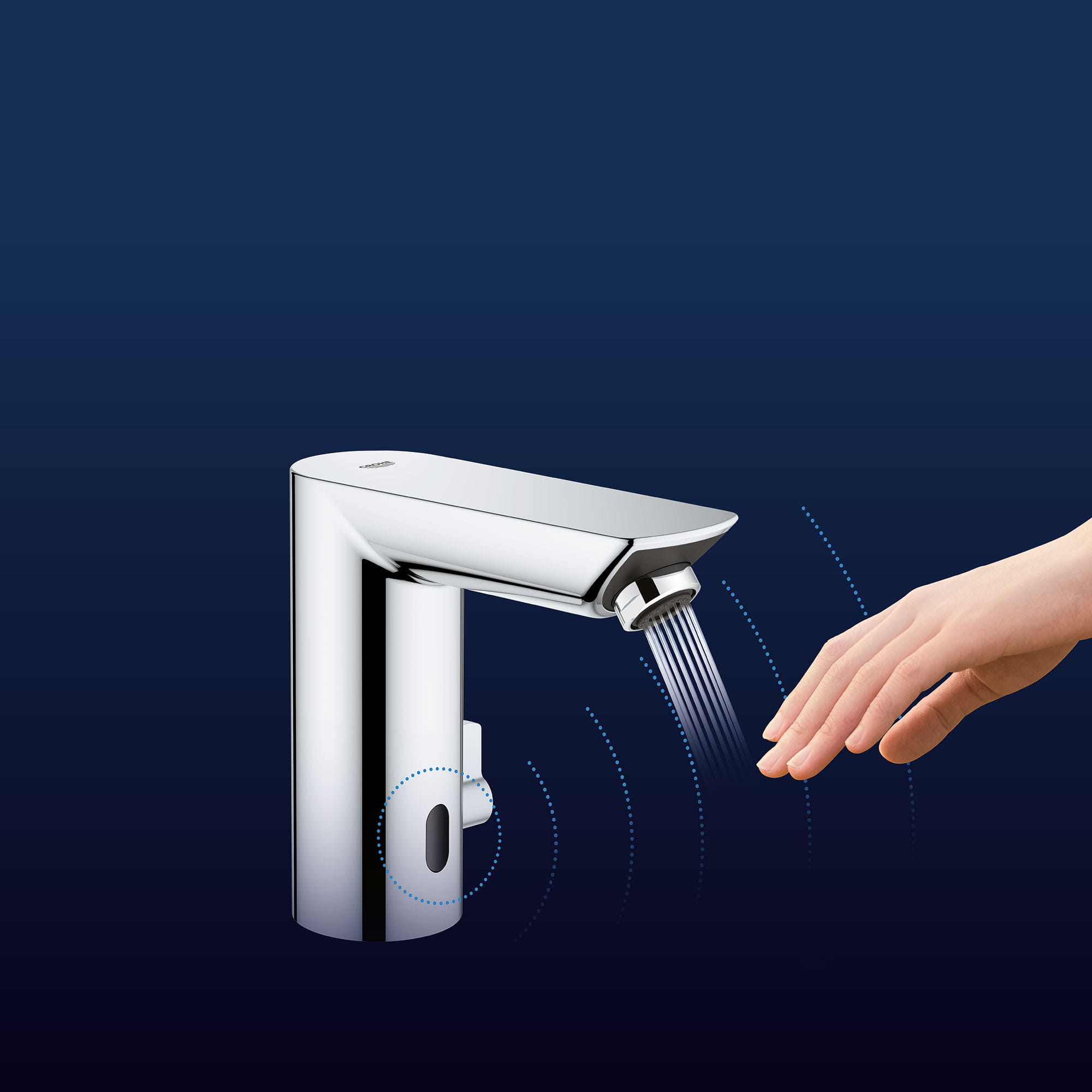 THE BENEFITS OF GROHE TOUCHLESS FAUCET
TOUCHLESS PRECISION

The infrared sensor detects hand motion and automatically turns the water on. Water turns off when hands are no longer detected.

SLEEK DESIGN

The minimalistic cosmopolitan profile fits perfectly into any modern bathroom setting.

IMPROVED HYGIENE

Touchless activation eliminates a potential source of cross contamination and spread of germs for a more hygienic hand-washing experience.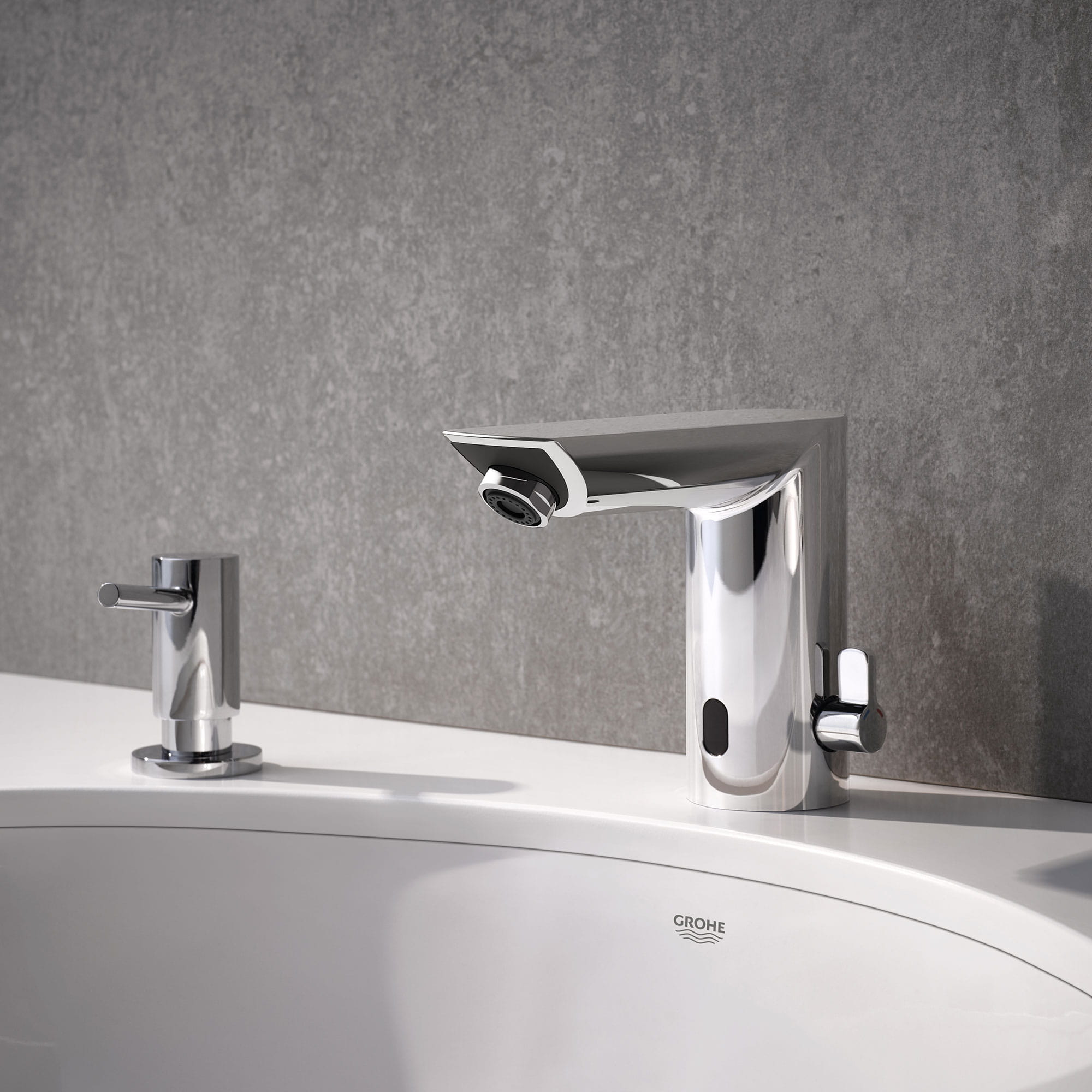 EASY TO CLEAN & DISINFECT

Thanks to the touchless operation resulting in reduced contact, cleaning is reduced to a minimum.

Safety and hygiene are enhanced with simplified settings for automatic flushing, thermal disinfection and cleaning.
SAFER WATER

The optimized GROHE Zero design features secure inner waterways to ensure lead-free and nickel-free water safety.

WATER SAVINGS

Touchless faucets turn off automatically when no hands are detected and GROHE EcoJoy™ technology reduces water usage without compromising enjoyment.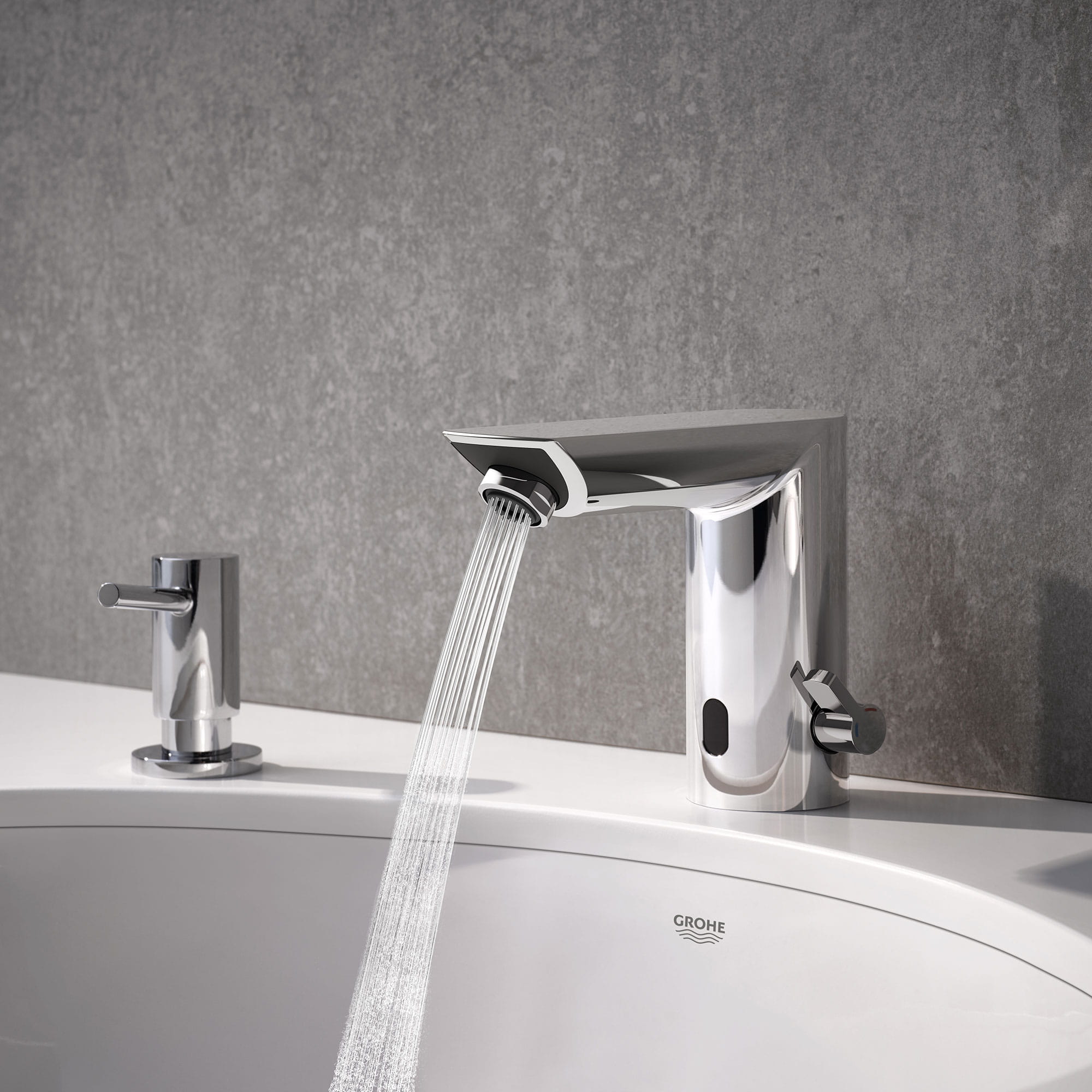 PLUG & PLAY READY

Mechanical installation and connection are simplified so the faucet is ready to enjoy within minutes.

POWER OPTIONS

Choose the model that suits your needs: AC- or Battery-power with temperature control or DC without temperature control for cold water only.

LONG-LIFE BATTERY

Models include a CR-P2 lithium battery with 7-year life based on 150 uses per day for less maintenance. (36466, 36467, 36468)