BAULOOP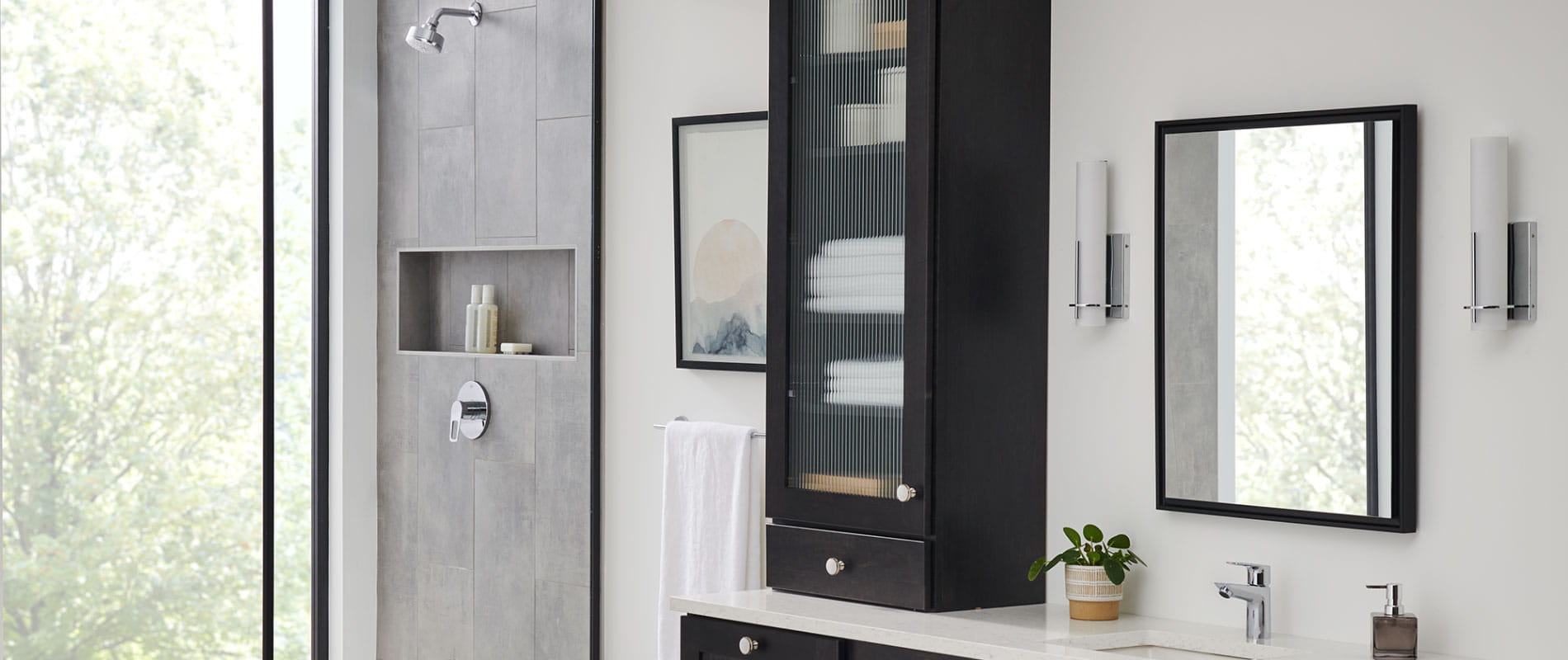 VERSATILITY
FOR A MODERN LIFE
From conception to completion, the GROHE team has taken a thoughtful, measured approach in the development of BauLoop. As the name suggests, inspiration came from the renowned Bauhaus movement. A clean, simple, geometric form paired with optimal functionality is the foundation of this school of thought and is beautifully reflected in the BauLoop Collection. Designed to meet and exceed the everyday demands of modern living, the team remained true to three guiding principles.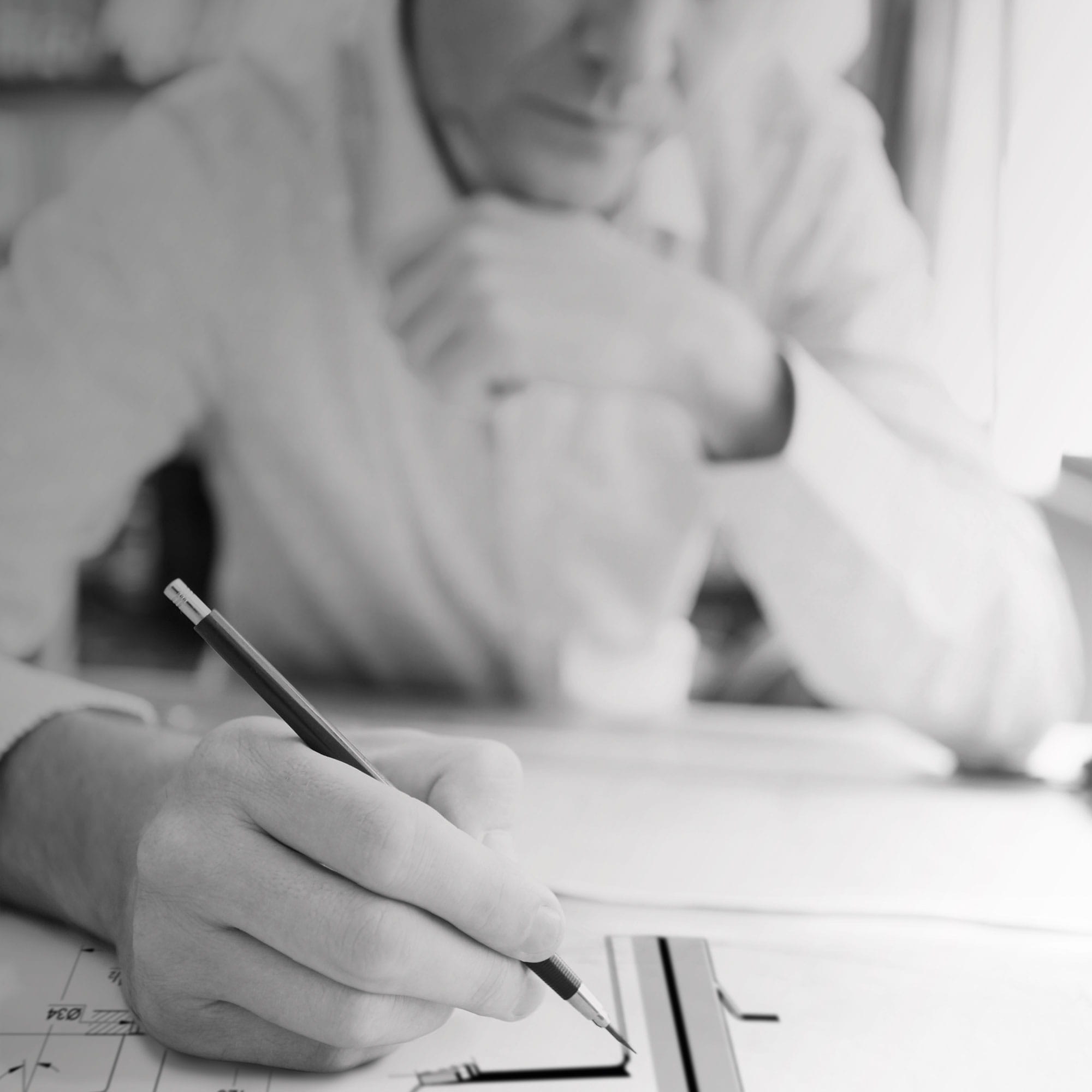 THE FIRST PRINCIPLE:
TO TAKE SIMPLICITY OF DESIGN
AND ADD INTUITIVE USE
In creating this collection, we completely dispensed with
superfluous design elements. Instead we used design
as the very foundation of GROHE BauLoop, focusing on
optimal function and comfort.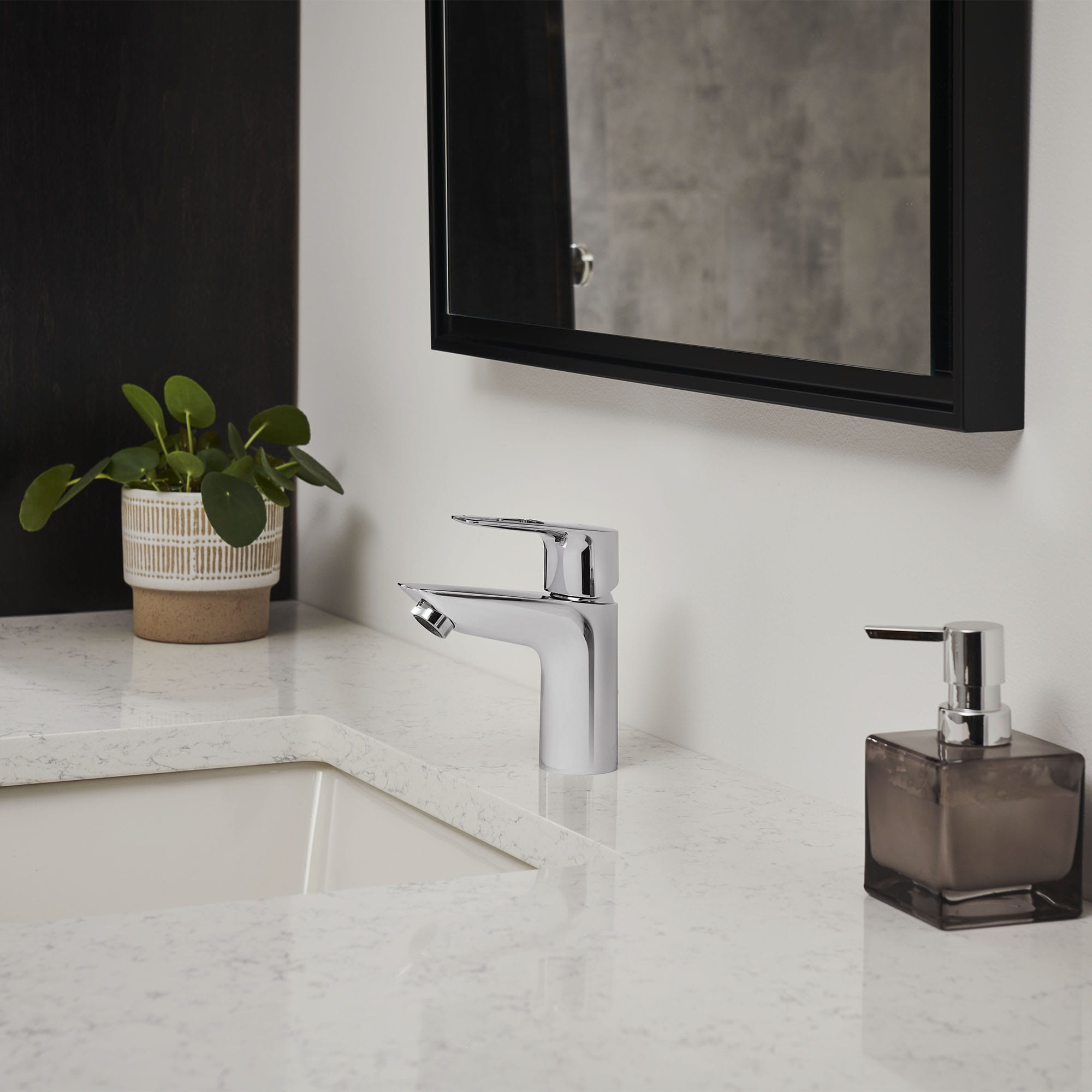 THE SECOND PRINCIPLE:
TO OFFER GREAT QUALITY
AT AN AFFORDABLE PRICE

The GROHE reputation for design and engineering
excellence extends to every product that bears
the GROHE name. Technologies exclusive to
GROHE including durable, long-lasting surfaces,
precise operation, and water-saving features make
BauLoop an extraordinary value.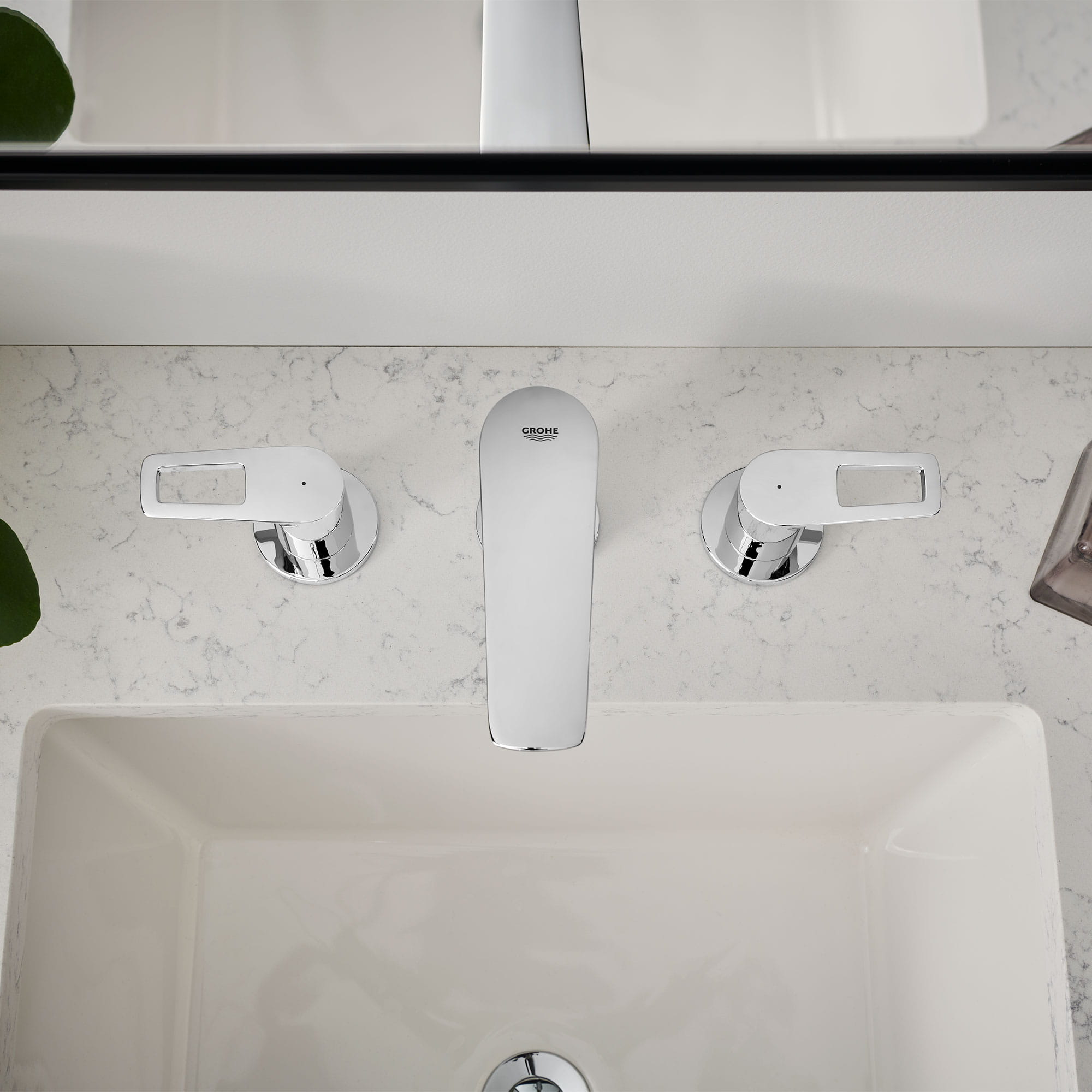 THE THIRD PRINCIPLE:
TO CREATE HARMONY
BETWEEN OBJECTS

When creating a space that promises serenity, every element must have a sense of purpose and harmony. The BauLoop Collection, with its soft curves and clean lines, complements the beauty and minimalist aesthetic of the GROHE Essence ceramics. Possessing the same purity of design, they are perfect when paired.
THE CHARACTERISTIC LOOP
FOR EASE OF USE

Designed to enhance the purity of modern architecture, BauLoop brings lightness to its surroundings through its striking loop-shaped lever handle and cylindrical body. Featuring the signature GROHE design elements, the beauty of this minimalist ethos is carried throughout the collection.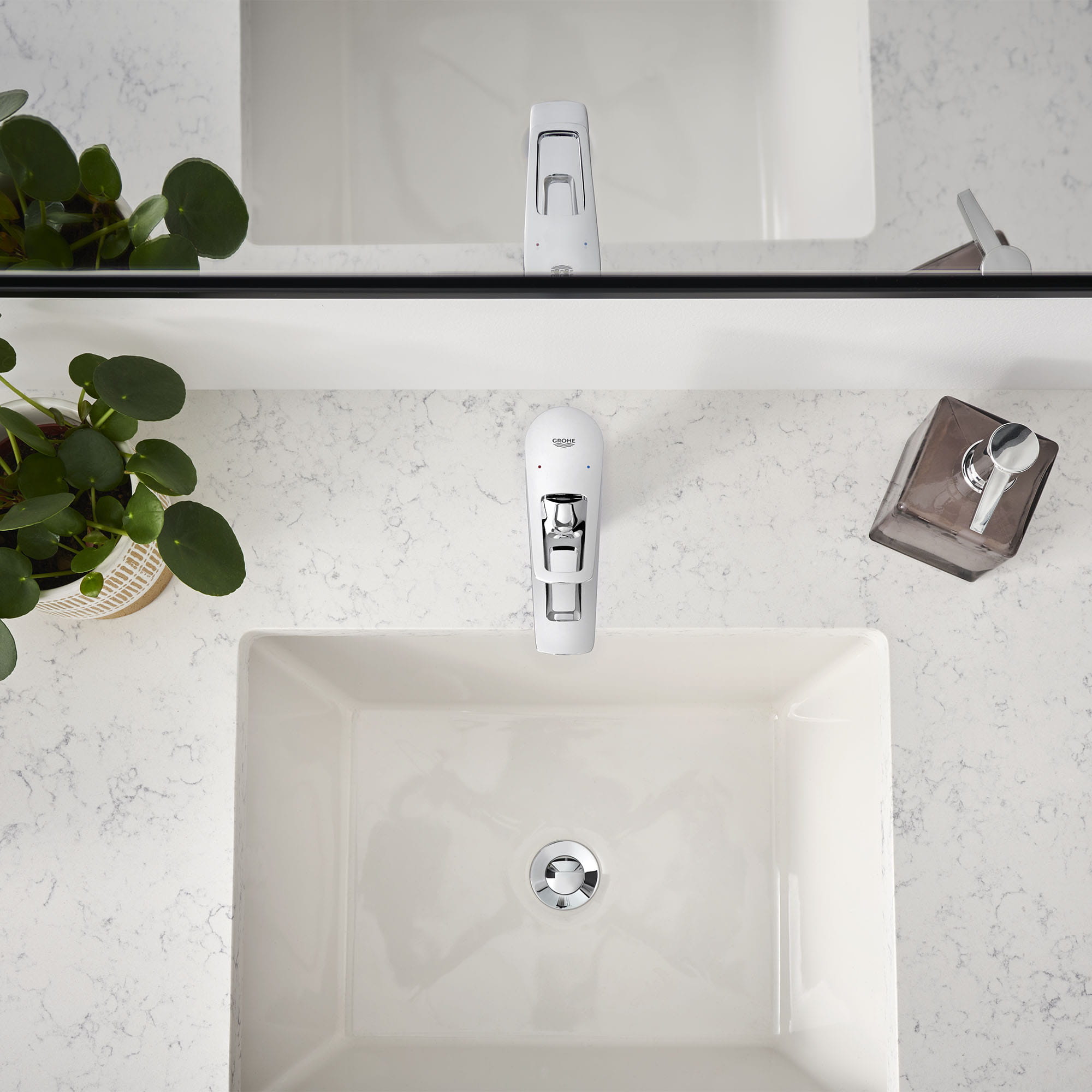 Cosmopolitan Design

The BauLoop Bathroom Faucet from GROHE is defined by its sleek, cosmopolitan profile and innovative German engineering.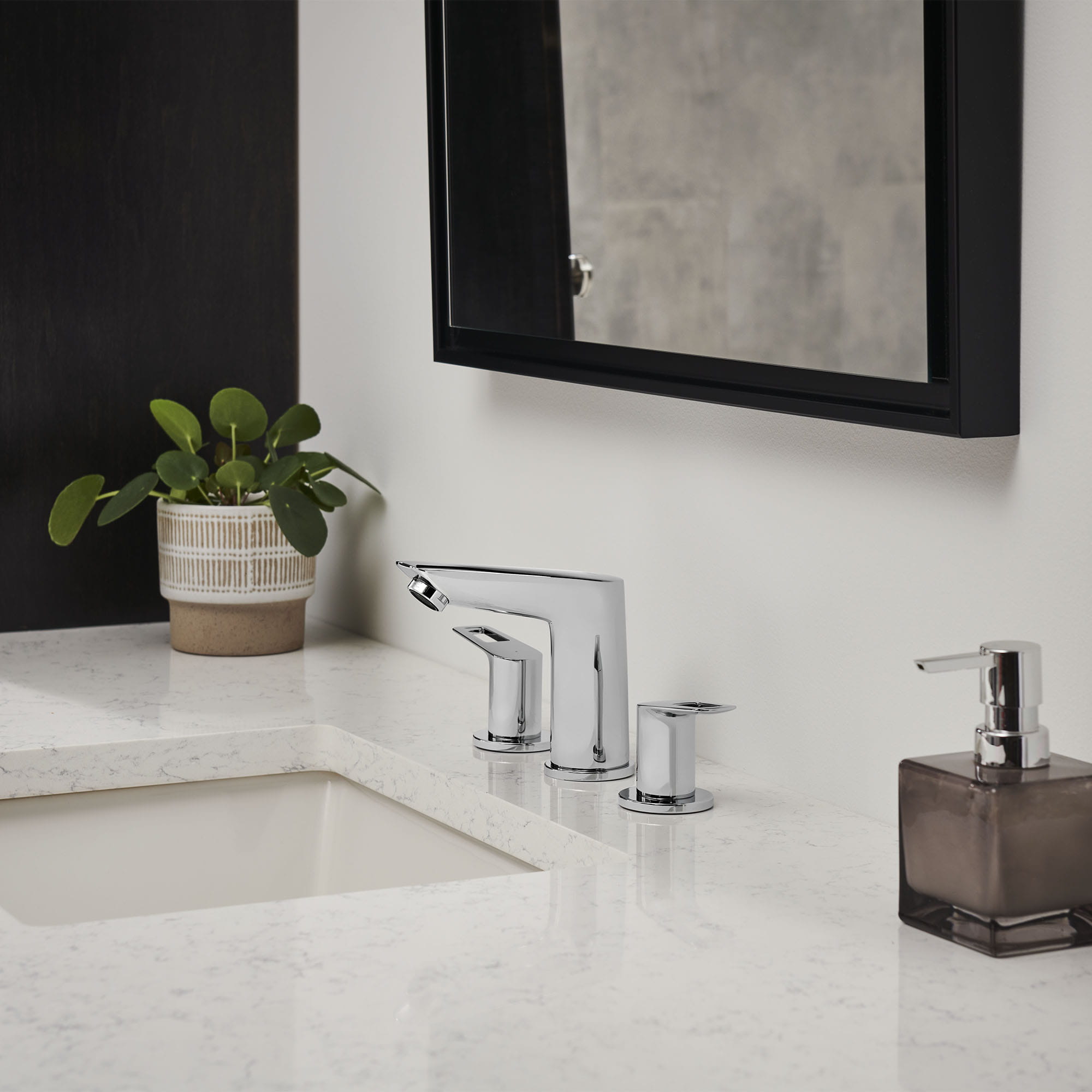 Enhanced Comfort

With its unique slanted spout, BauLoop is designed to enhance comfort by directing water flow at an outward angle for easier use and accessibility.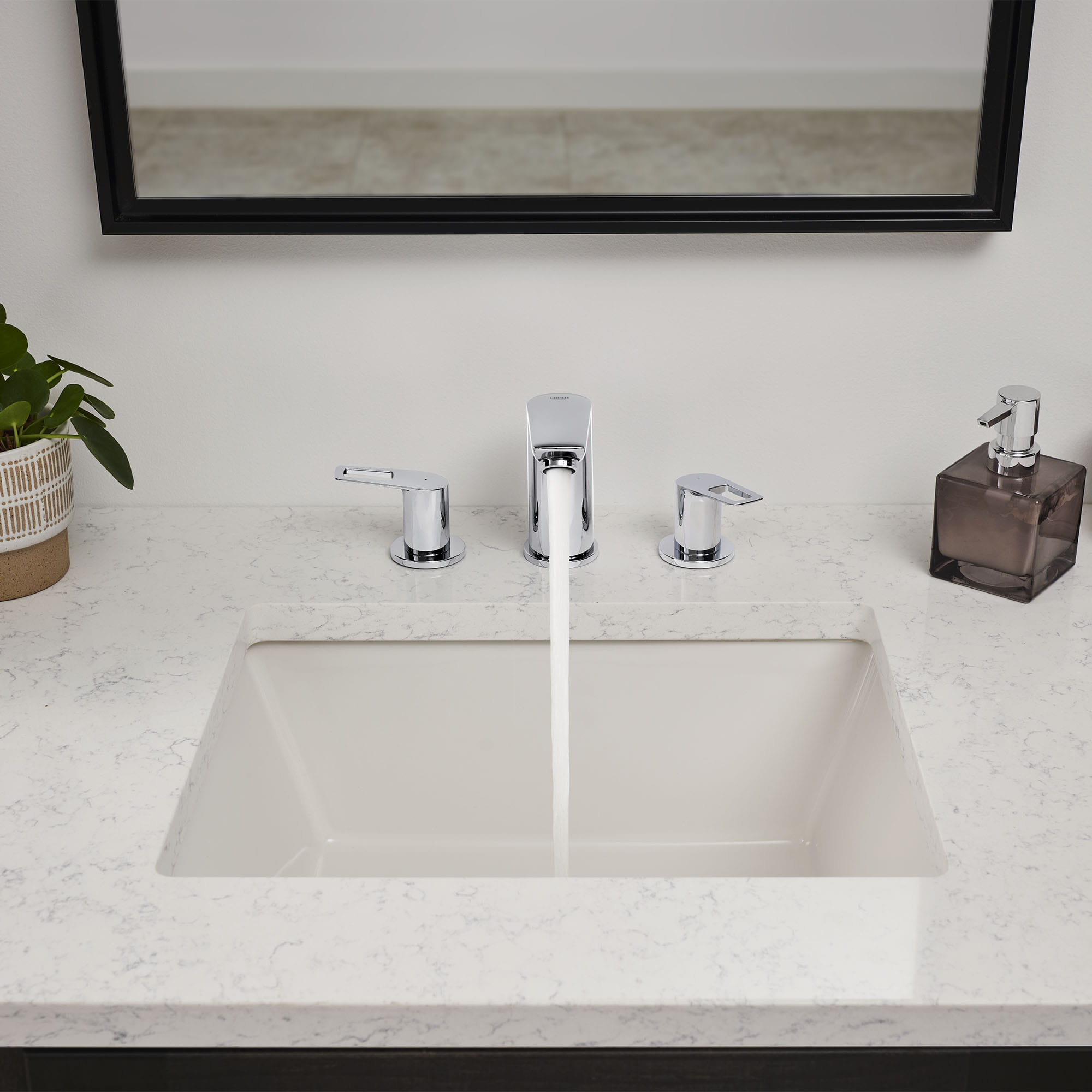 GROHE ZERO

Inner waterways ensure lead-free and nickel-free safety.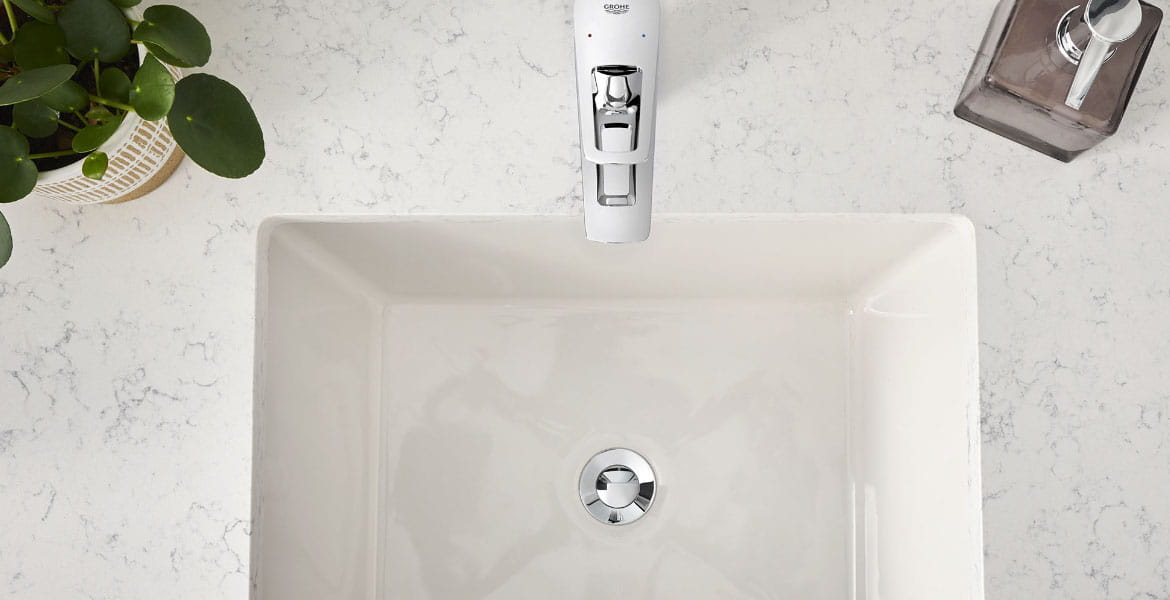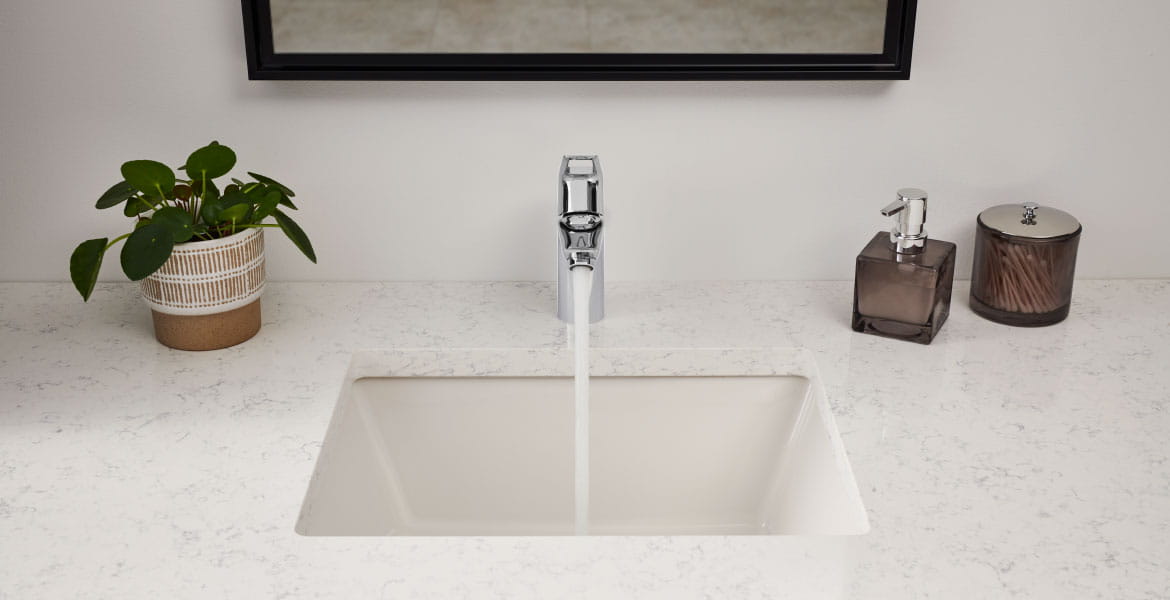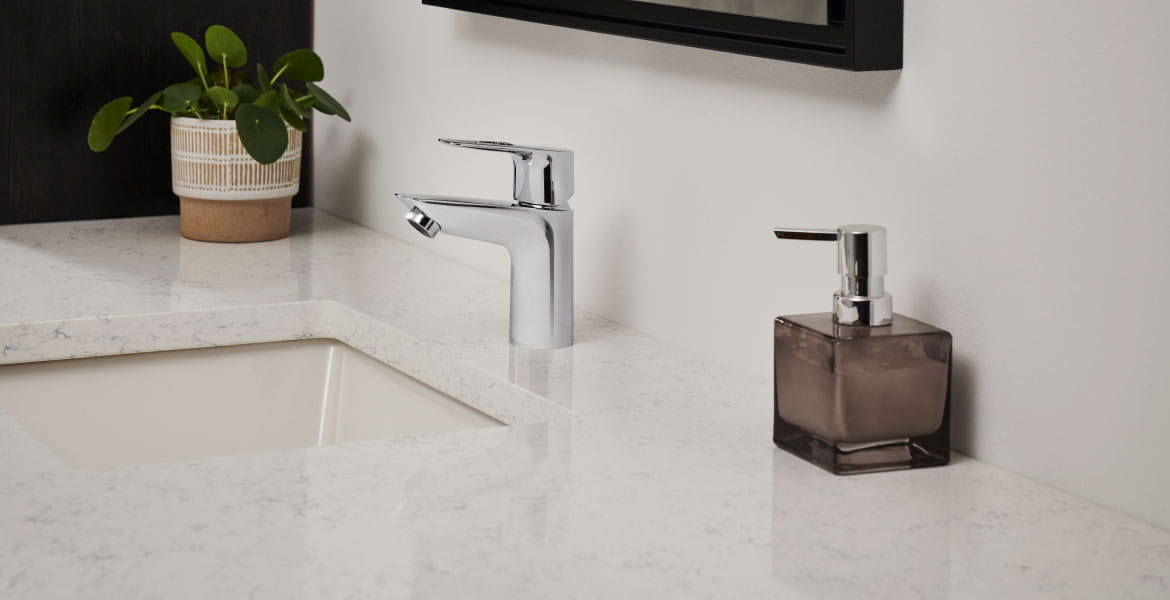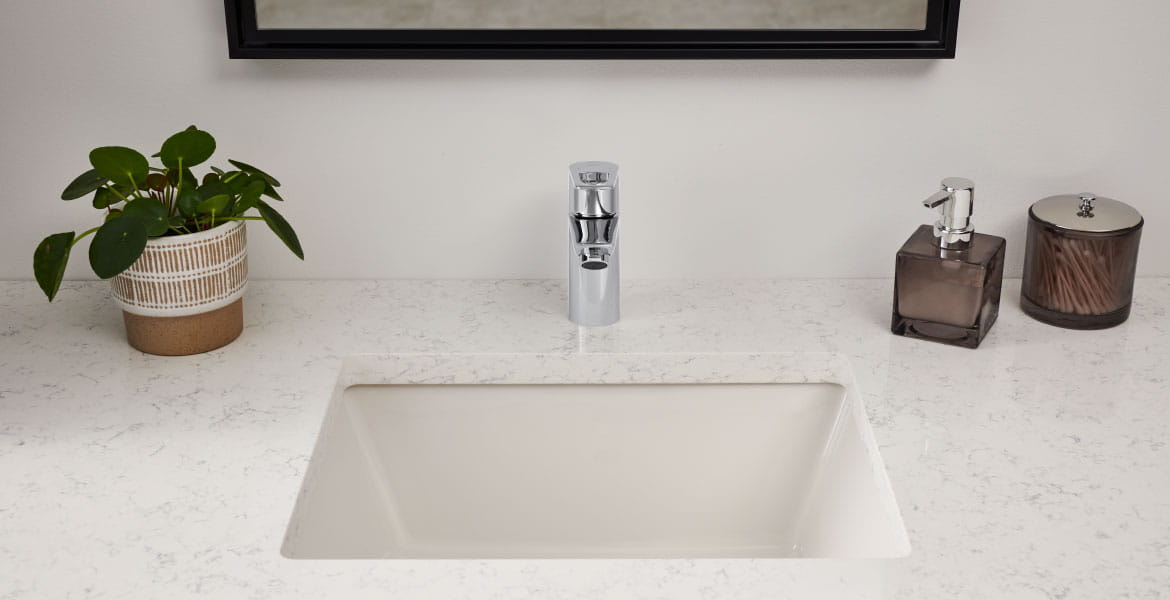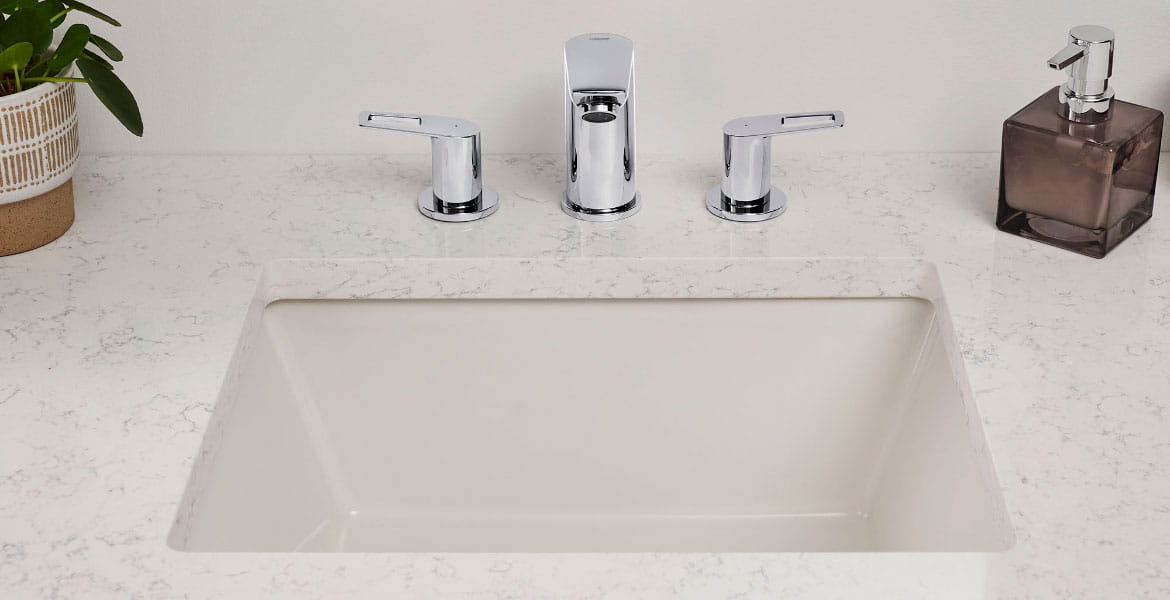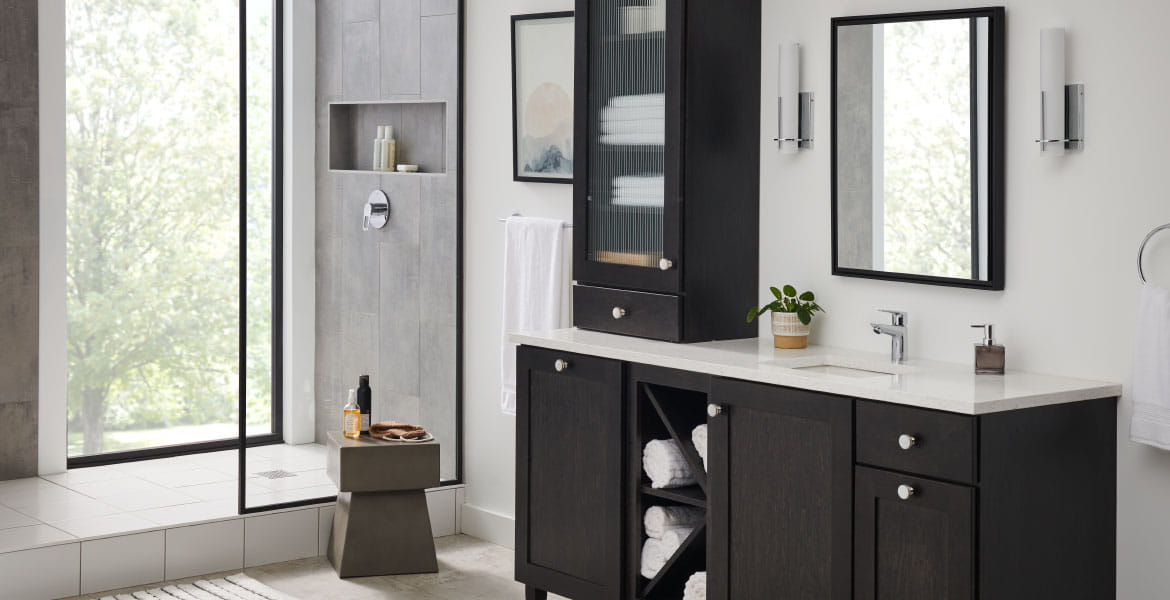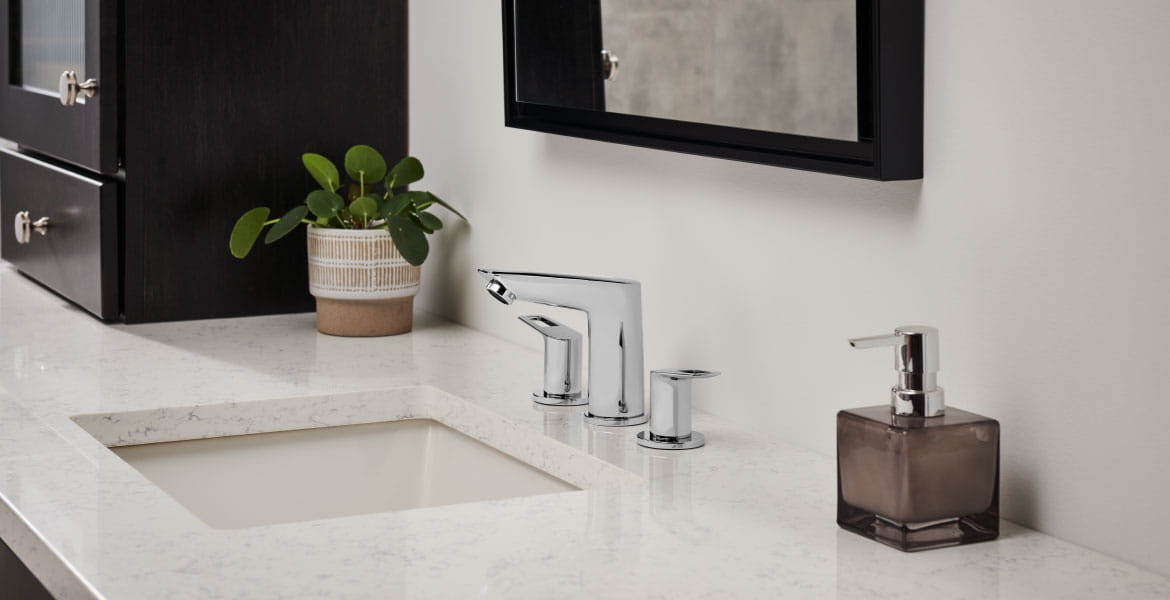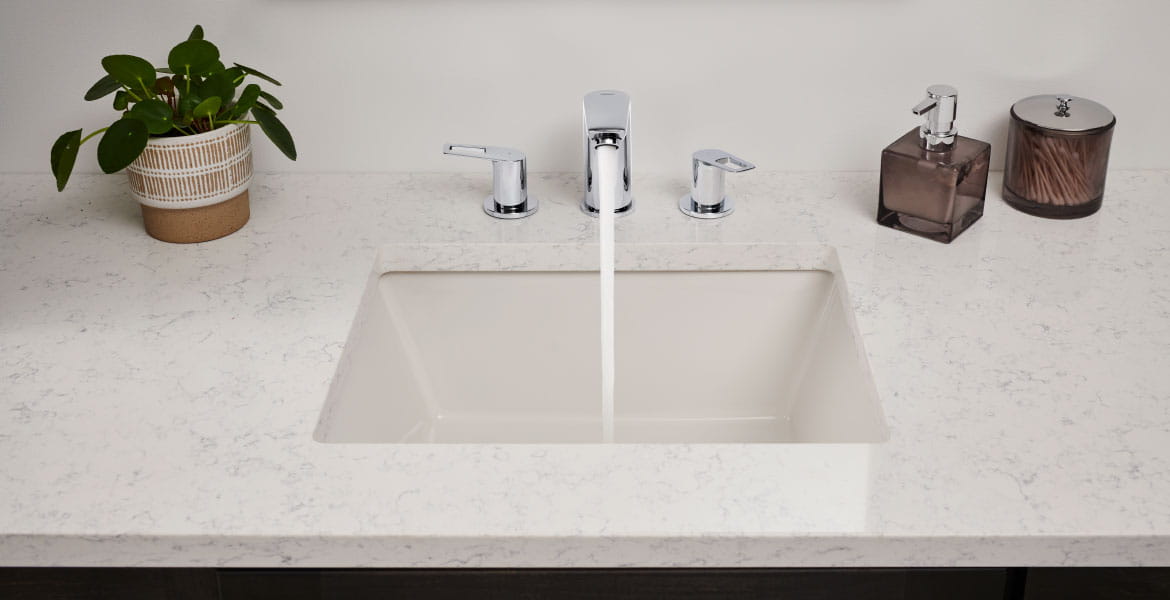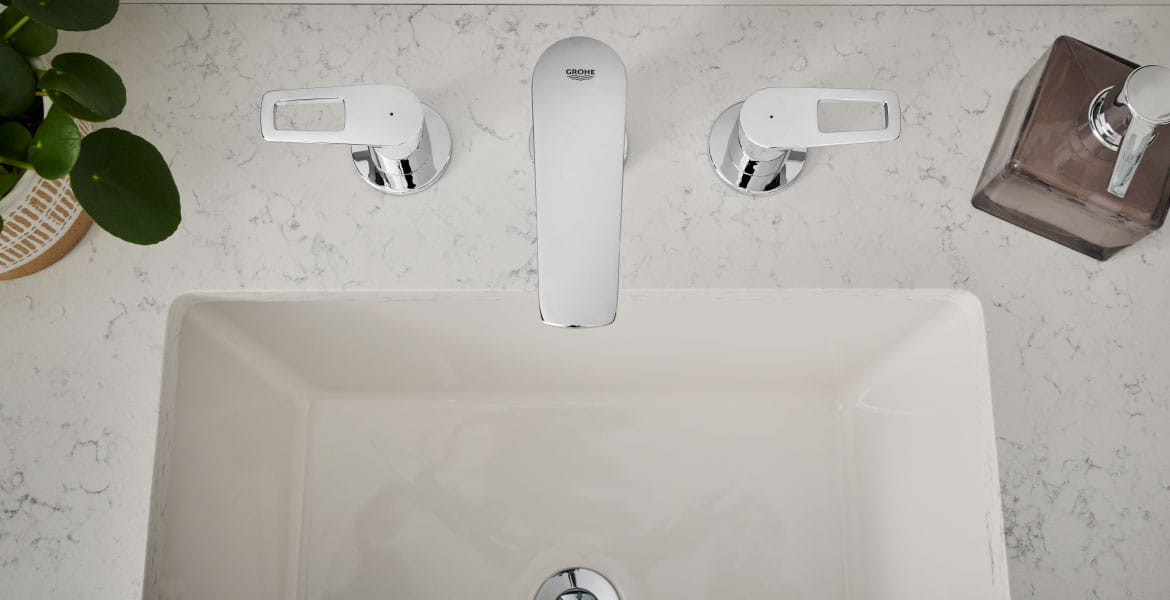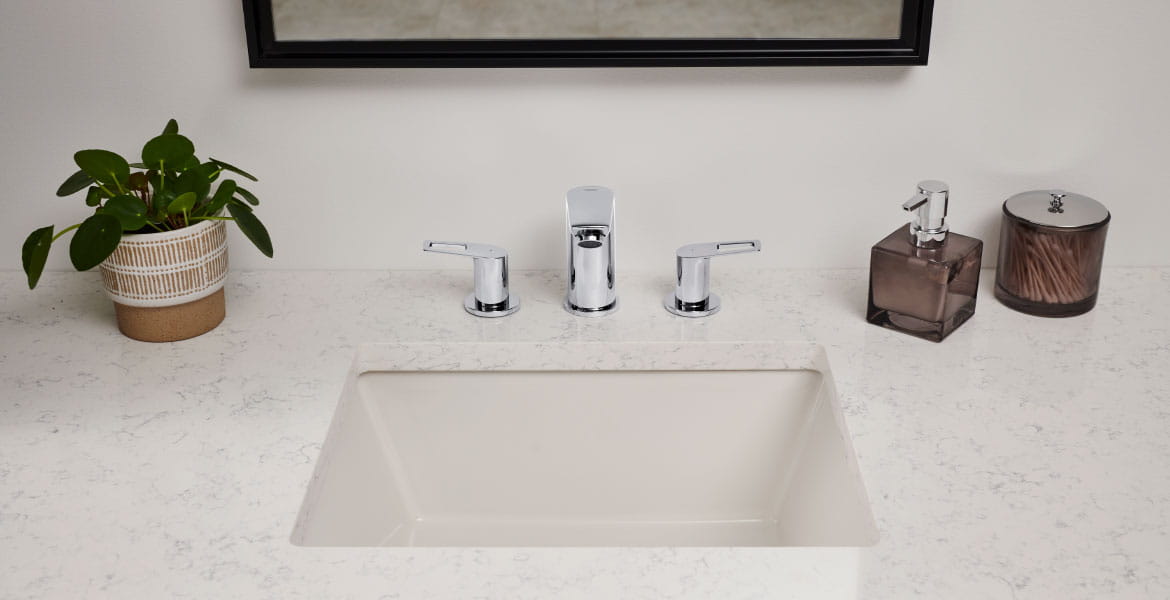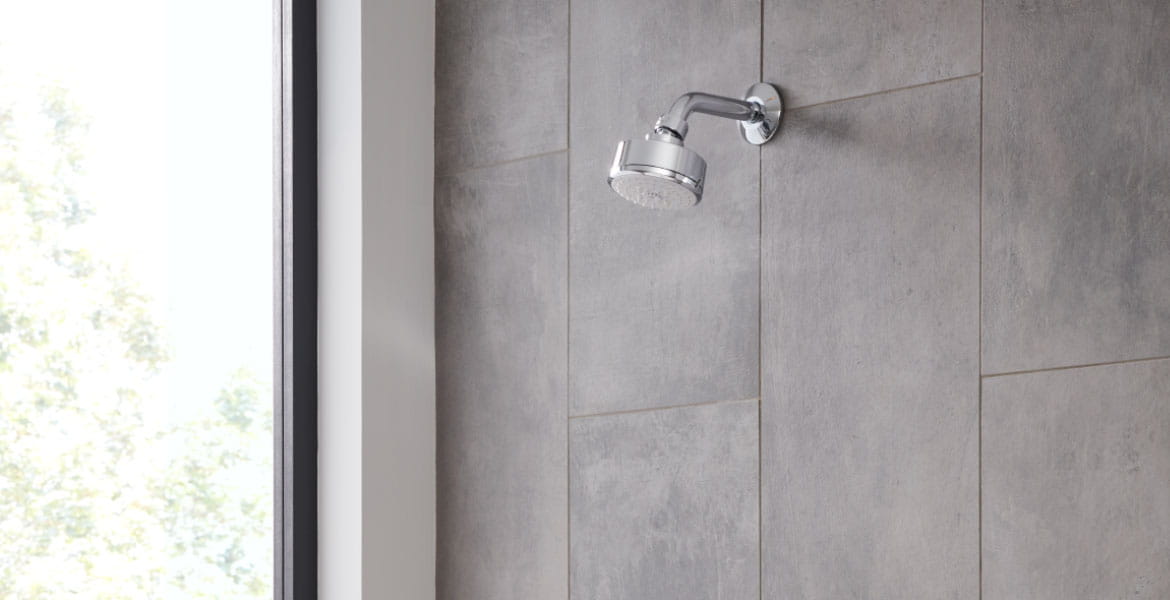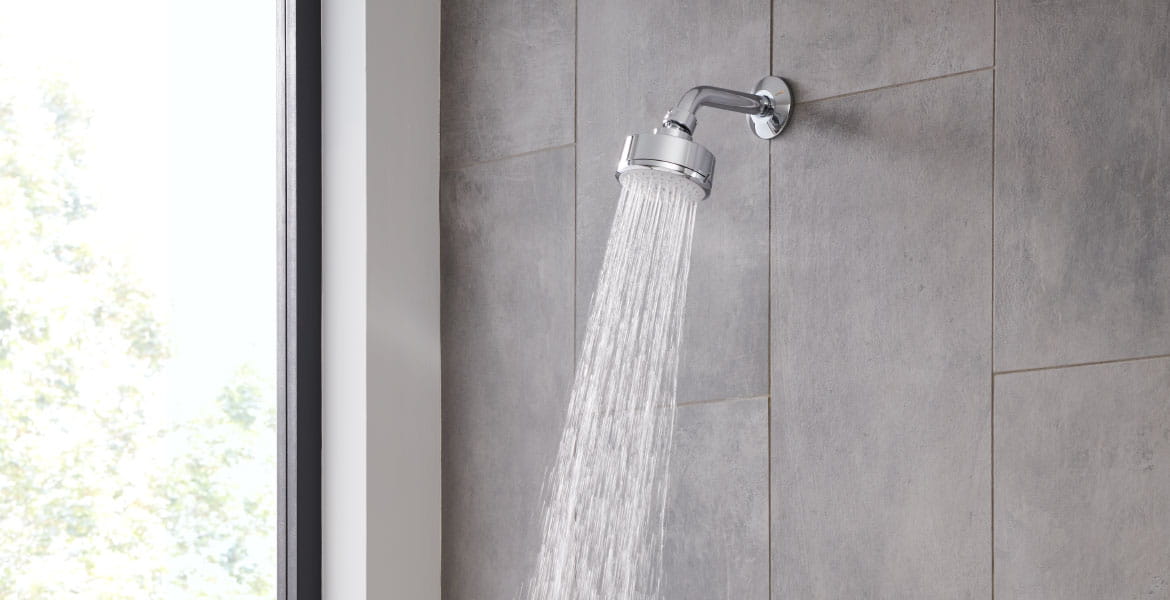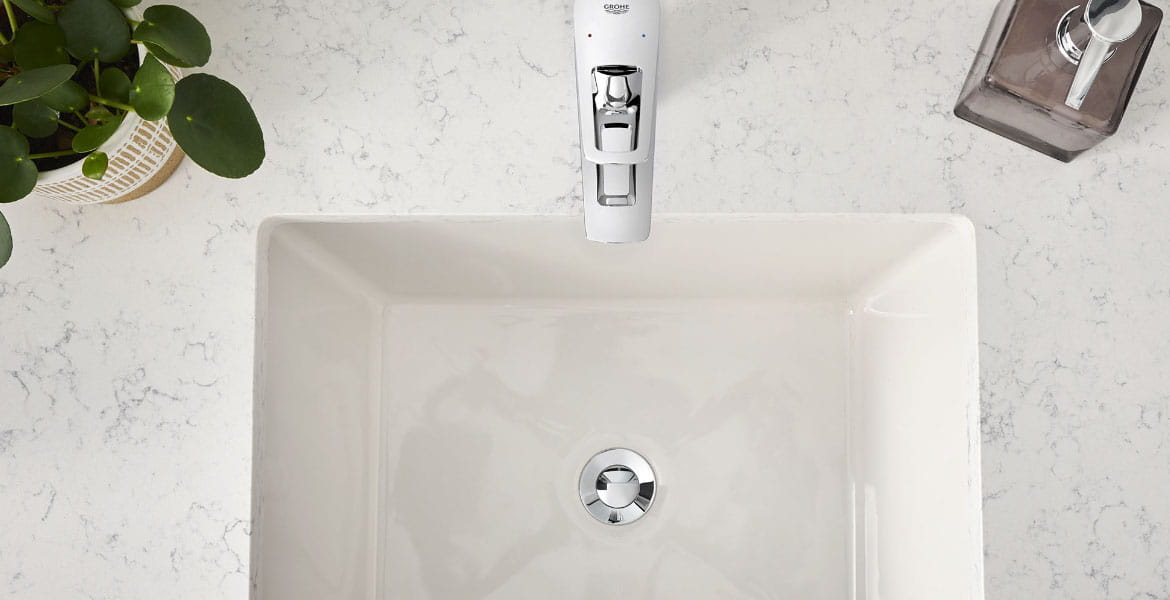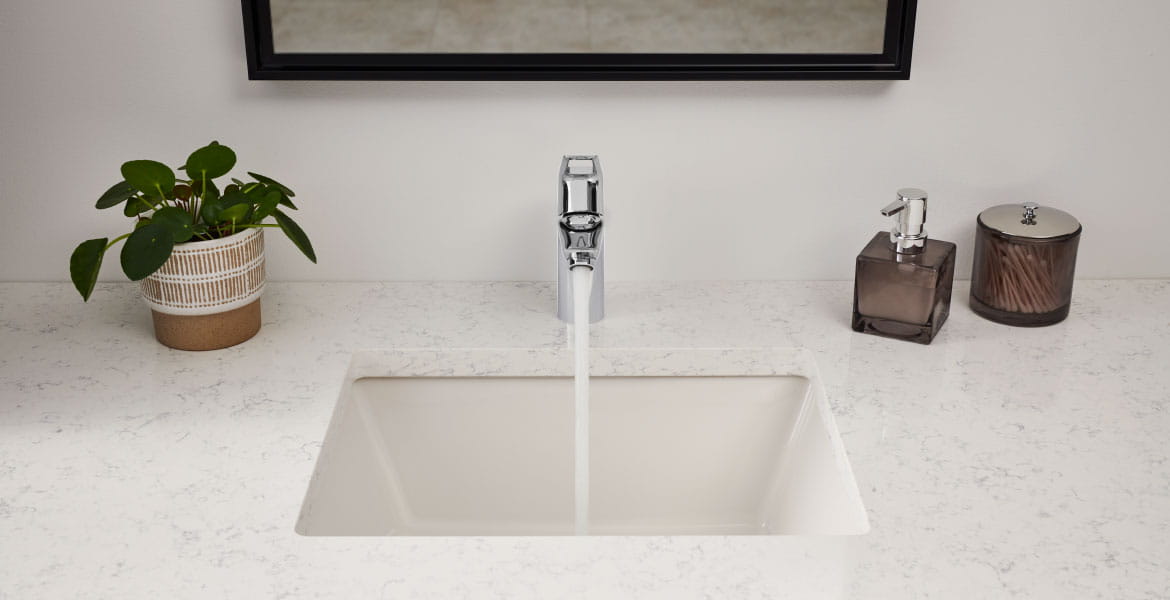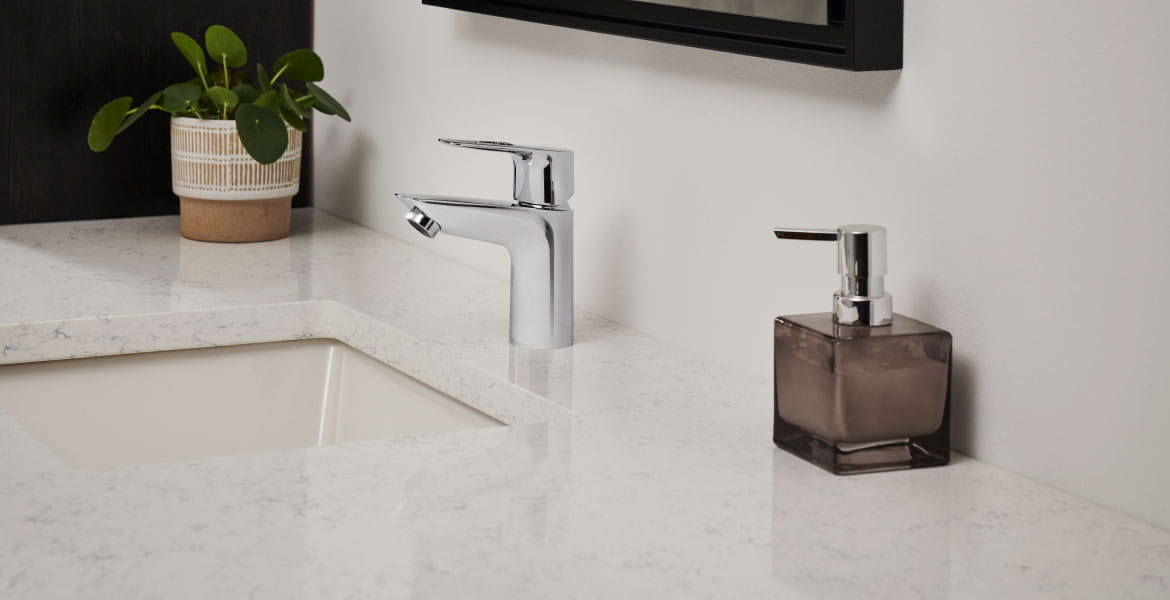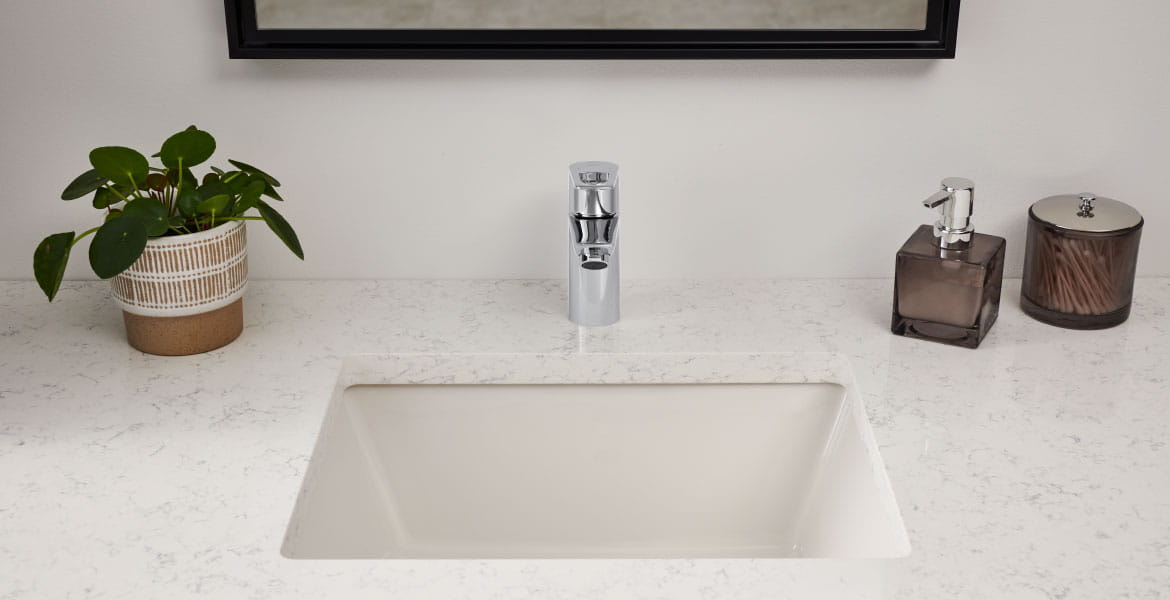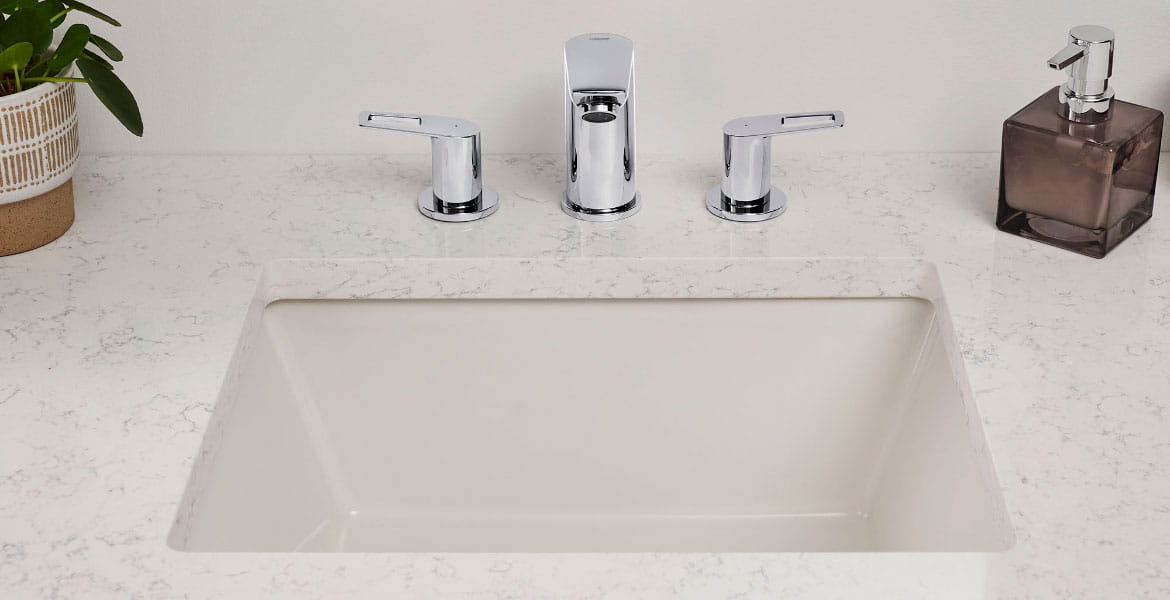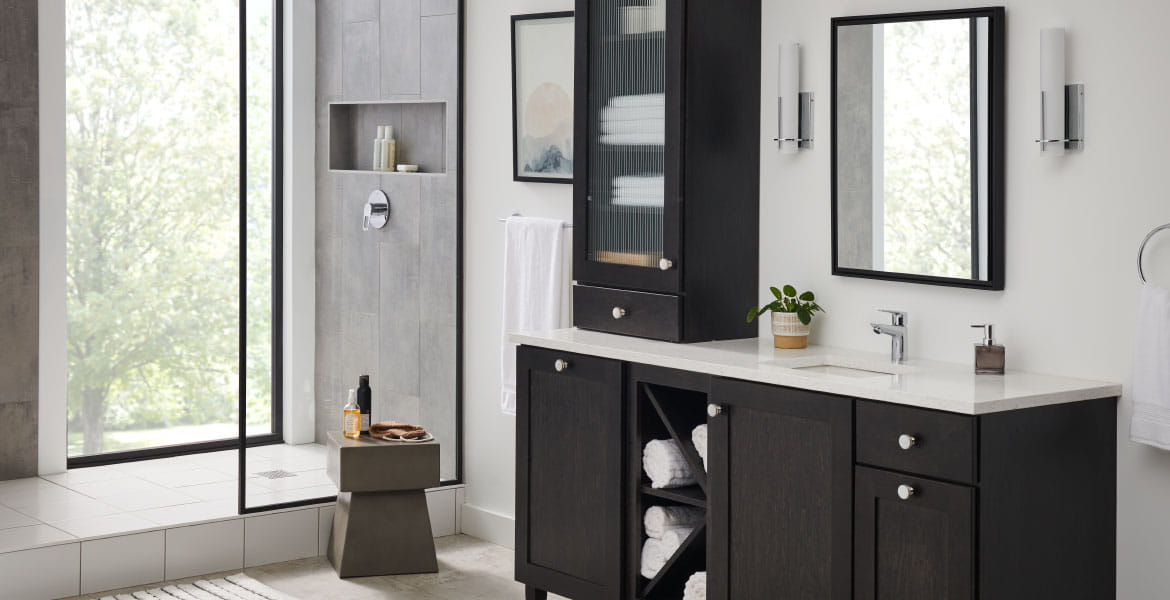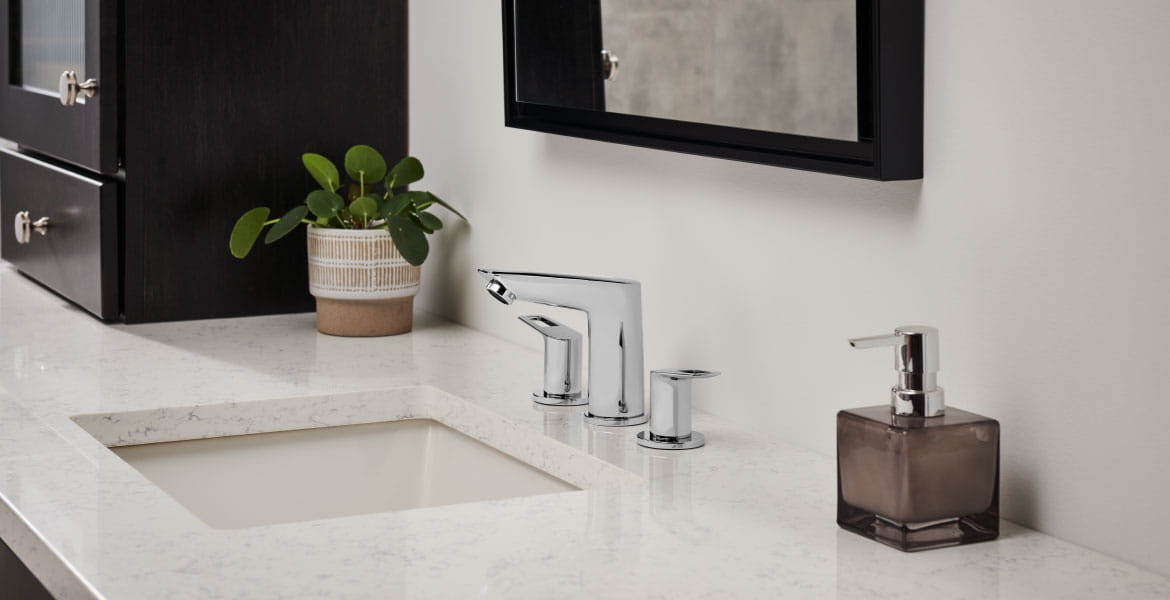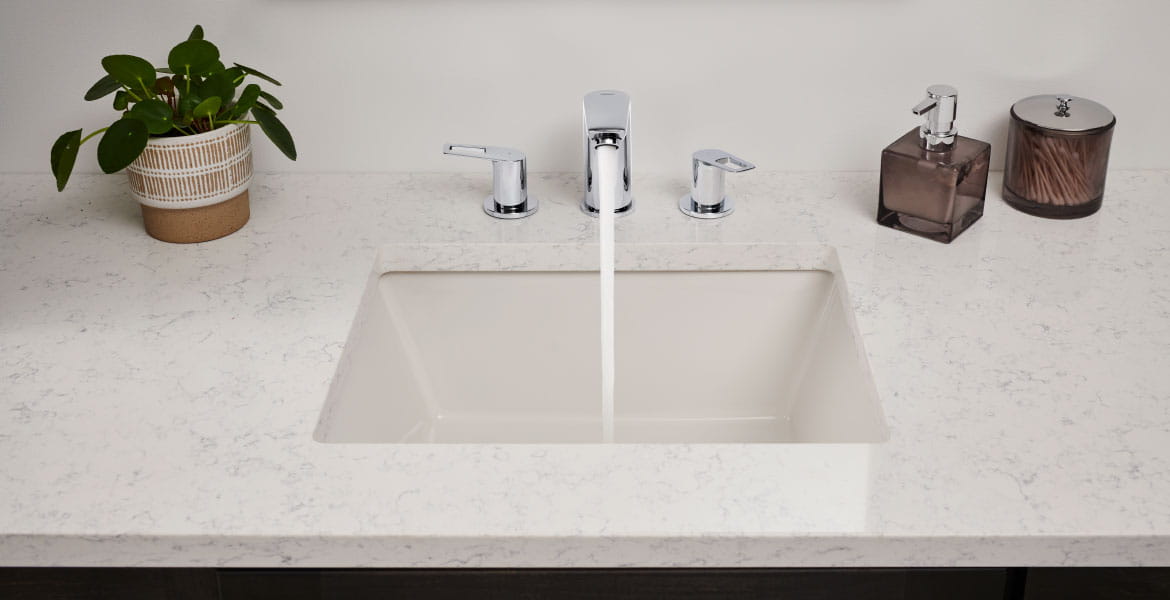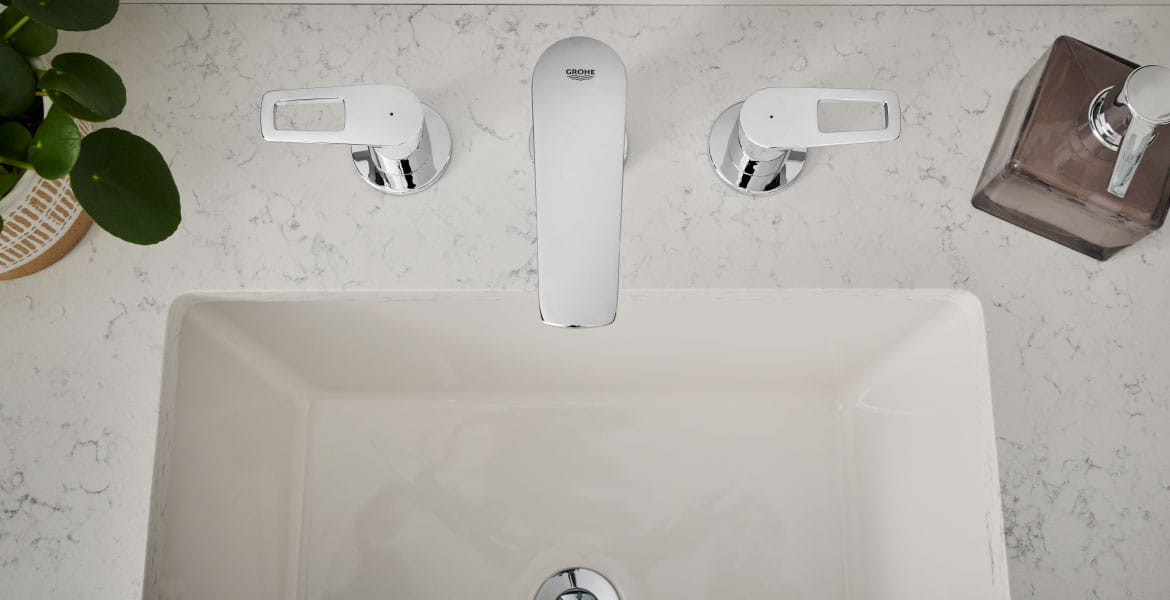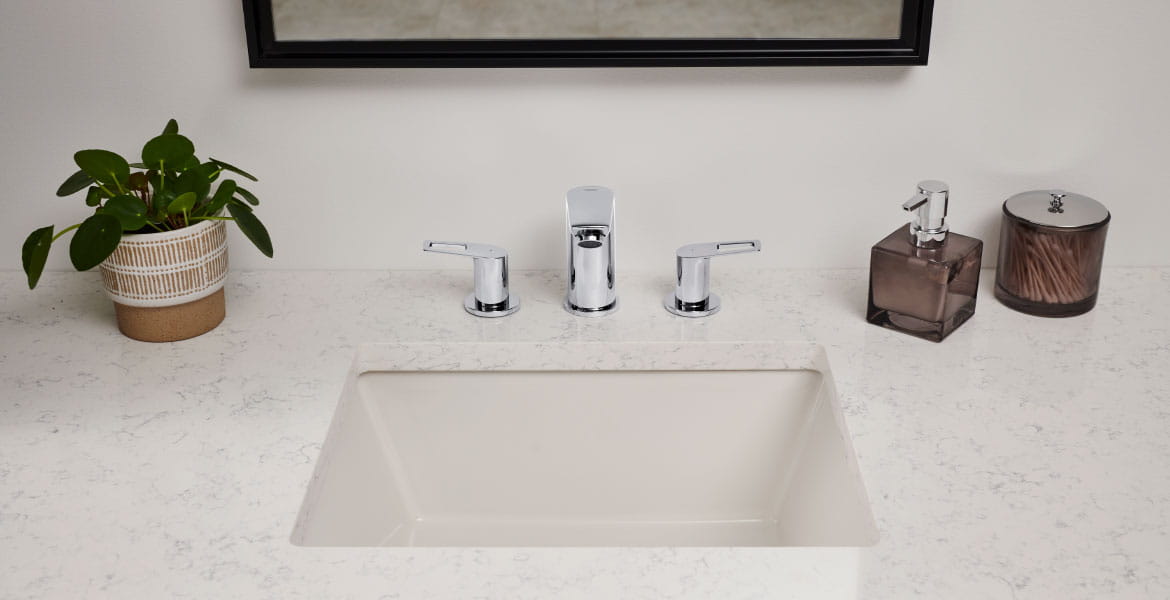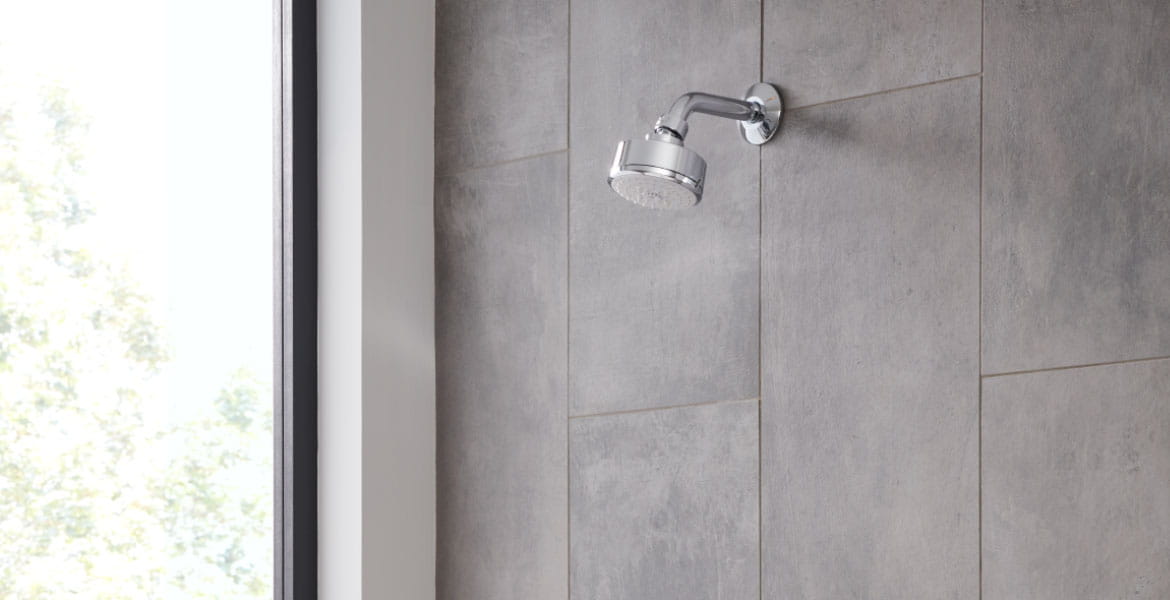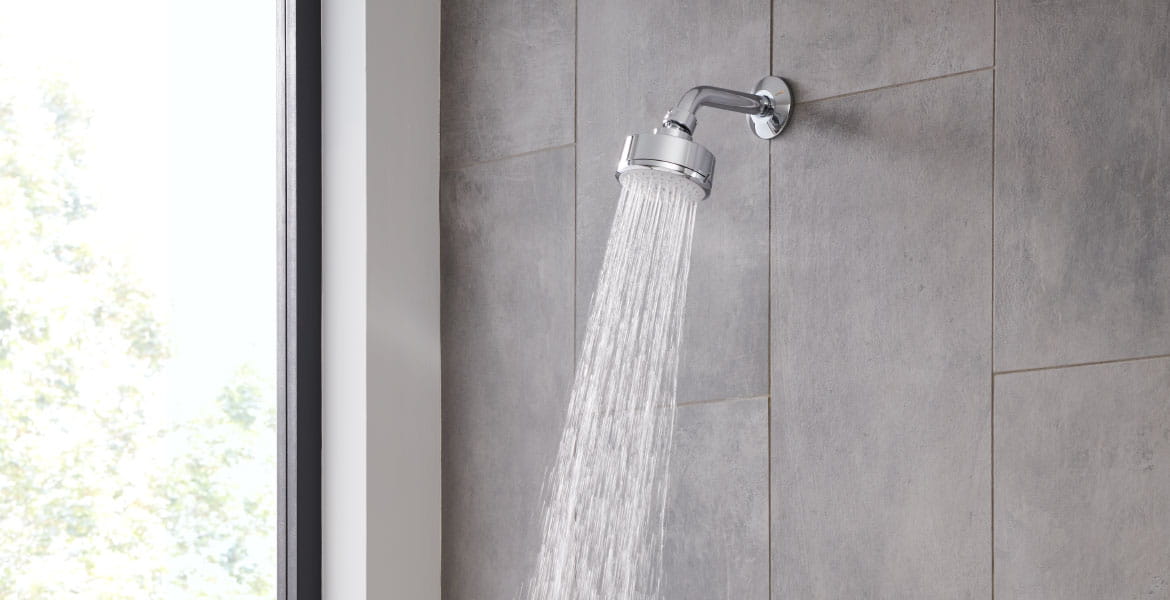 FEATURED GROHE BATH COLLECTIONS