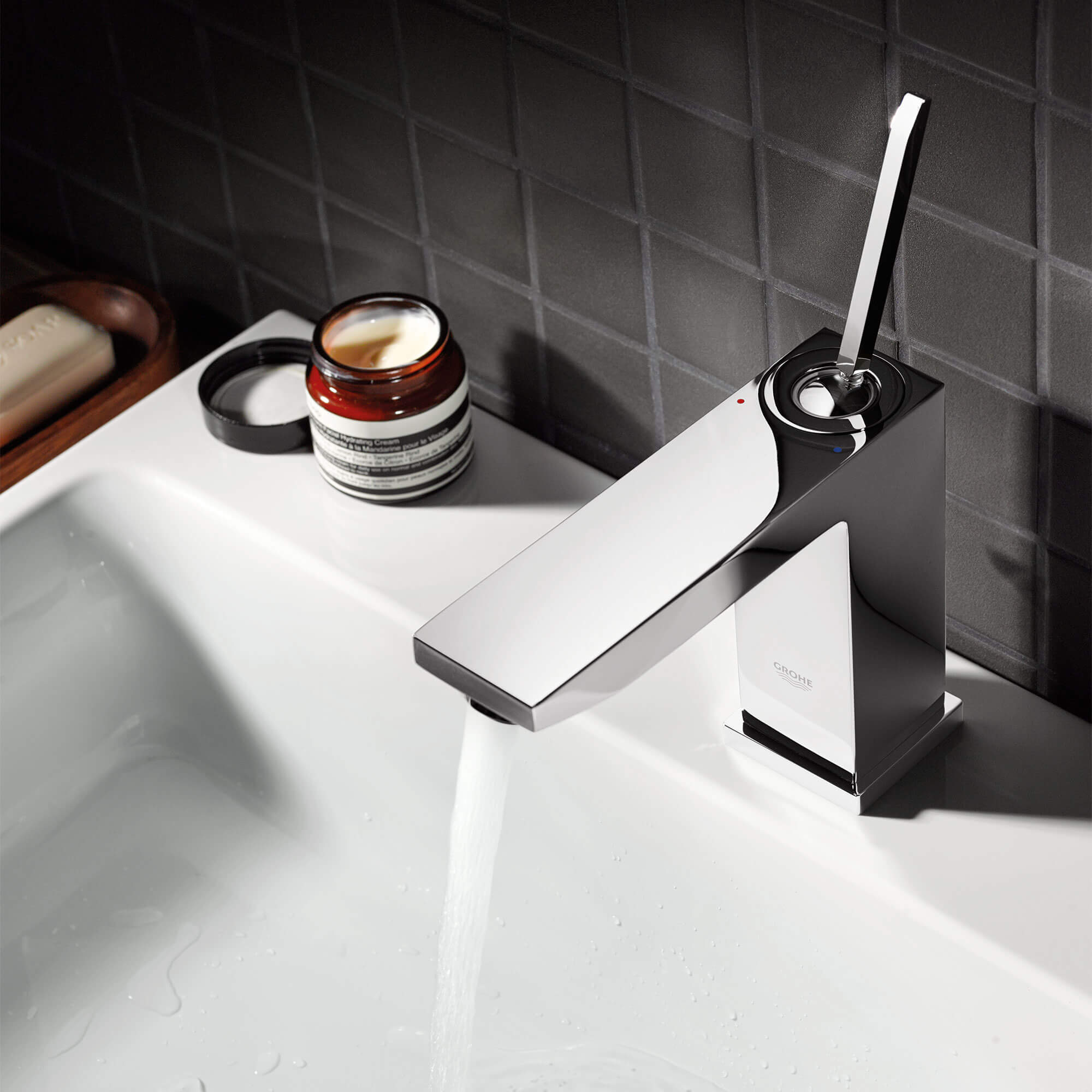 MAKE A CLEAR STATEMENT
Straight forward, attractive and always focused on the essential. Cosmopolitan life in the teeming city becomes a bit more manageable if you are surrounded by straight lines. The overarching concept of GROHE Eurocube Joy evokes the dynamic lifestyle of busy people and celebrates the dramatic beauty of the cube. Enjoy a bit of clarity.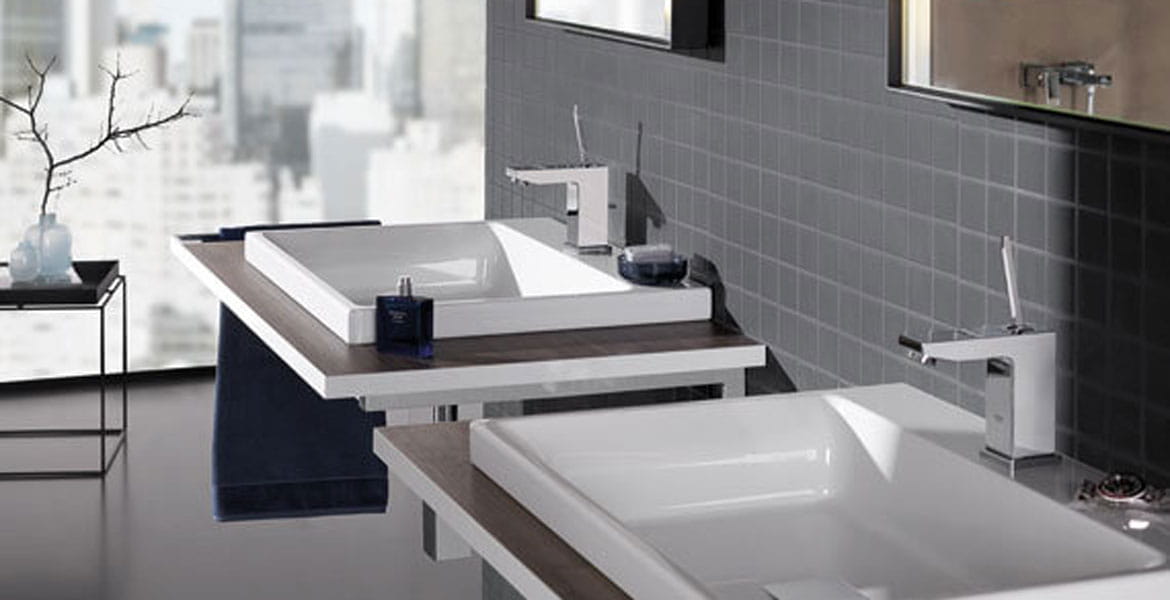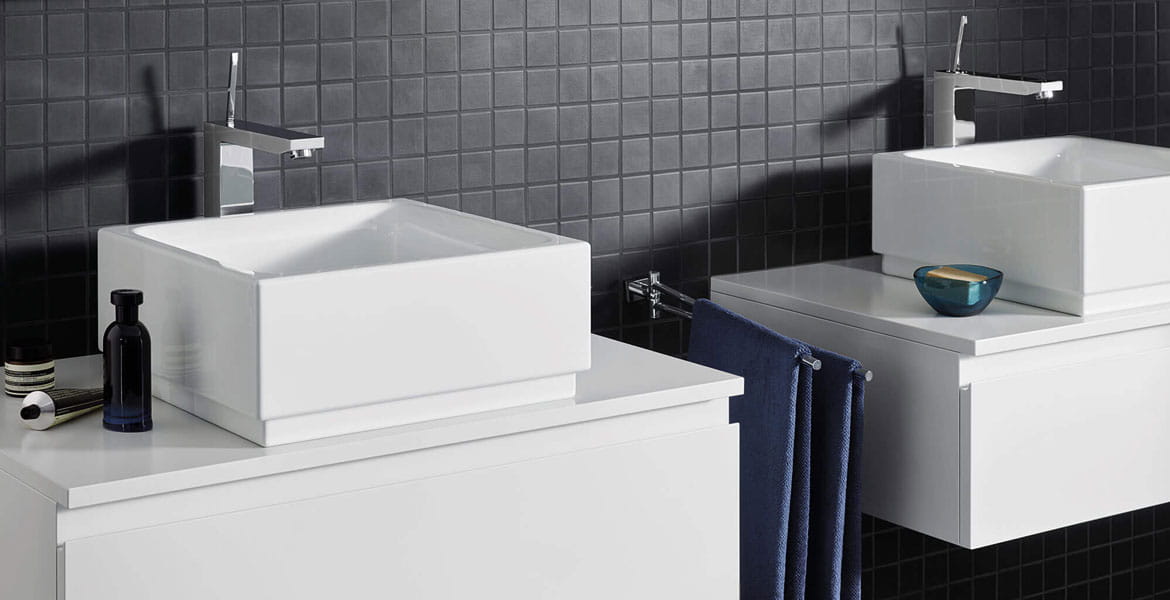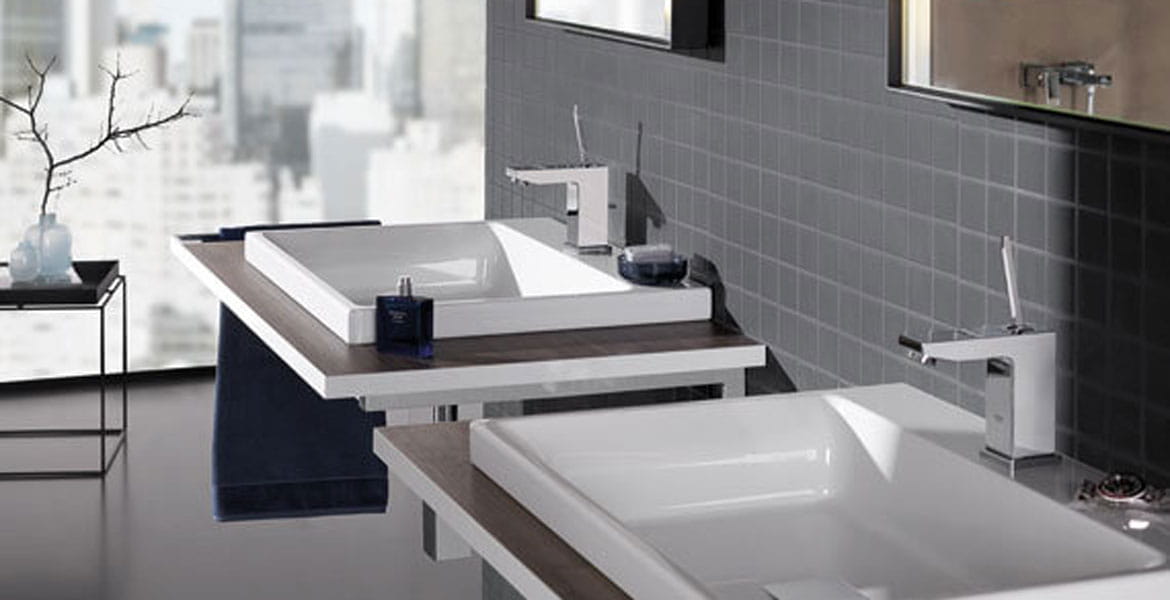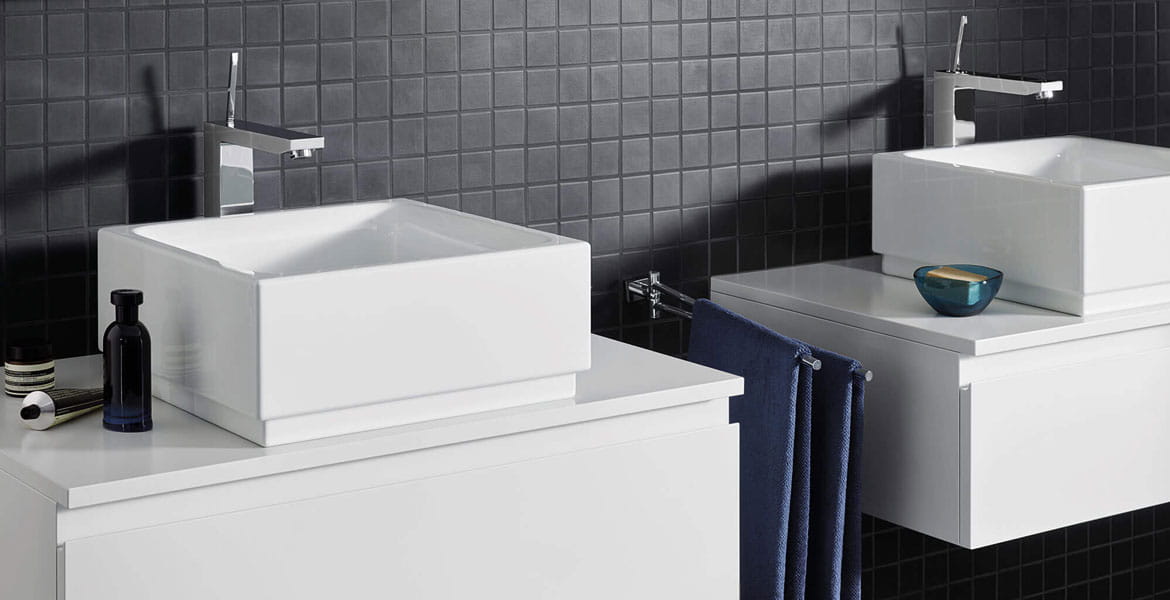 EXPERIENCING GROHE EUROCUBE® JOY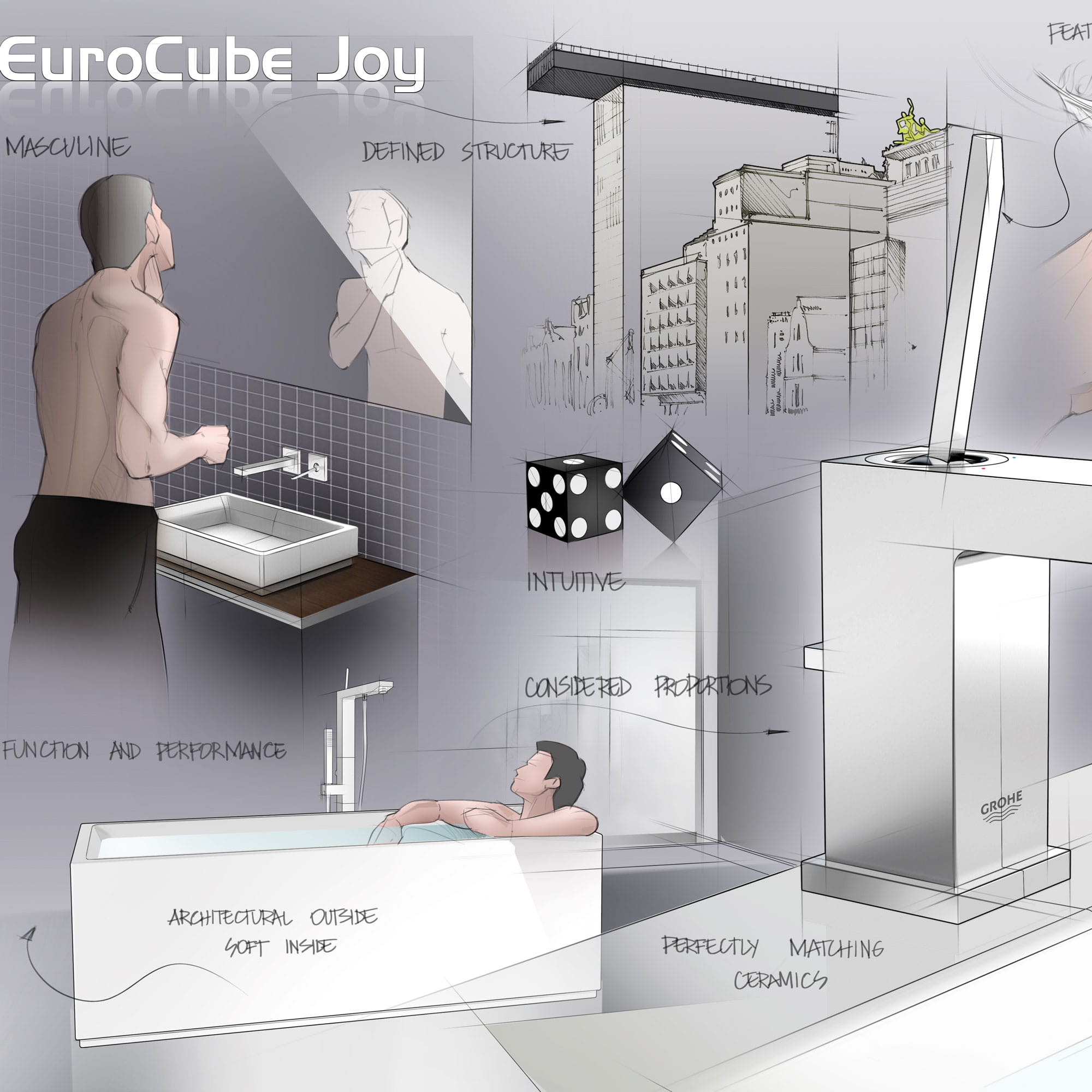 Pure metropolitan design. Eurocube® Joy bathroom architecture has that clear sense of rigor that comes with innovative technology, exemplified by GROHE's FeatherControl joystick cartridge technology. The GROHE FeatherControl cartridge brings joystick control to a whole new level. Using state-of-the-art coated ceramic discs and an innovative sealing, the GROHE engineers have created a joystick cartridge with a wider volume and temperature angle – for a more precise control – with the same silky smooth operation as our renowned GROHE SilkMove® cartridge.

Available in GROHE Starlight® Chrome and coordinates with Essentials accessories.