THE HIDDEN ADVANTAGES OF CONCEALED TECHNOLOGY
Space is a valuable commodity and often in short supply. Concealed installations offer more space under the shower without compromising on functionality or comfort. They also offer additional benefits of a practical kind: cleaning it becomes faster and more convenient. Concealed technology: more in it for you.
PURE MINIMALISM: GROHTHERM SMARTCONTROL & RAINSHOWER 310 SMARTACTIVE

When you have the luxury of planning your shower from scratch, Grohtherm SmartControl in combination with the Rainshower SmartActive 310 is a wonderful option. With its concealed installation and exceedingly slim design, Grohtherm SmartControl offers more space under the shower and an uncluttered, clean look. It also offers additional benefits of a practical kind: cleaning it is faster and more convenient. With the Rainshower SmartActive 310 showering becomes a pleasure to look forward to every day, thanks to the generous proportions of the showerhead plus two different shower patterns that allow you to choose between a soft and soothing GROHE PureRain spray and the new stimulating GROHE ActiveRain - or a combination of both.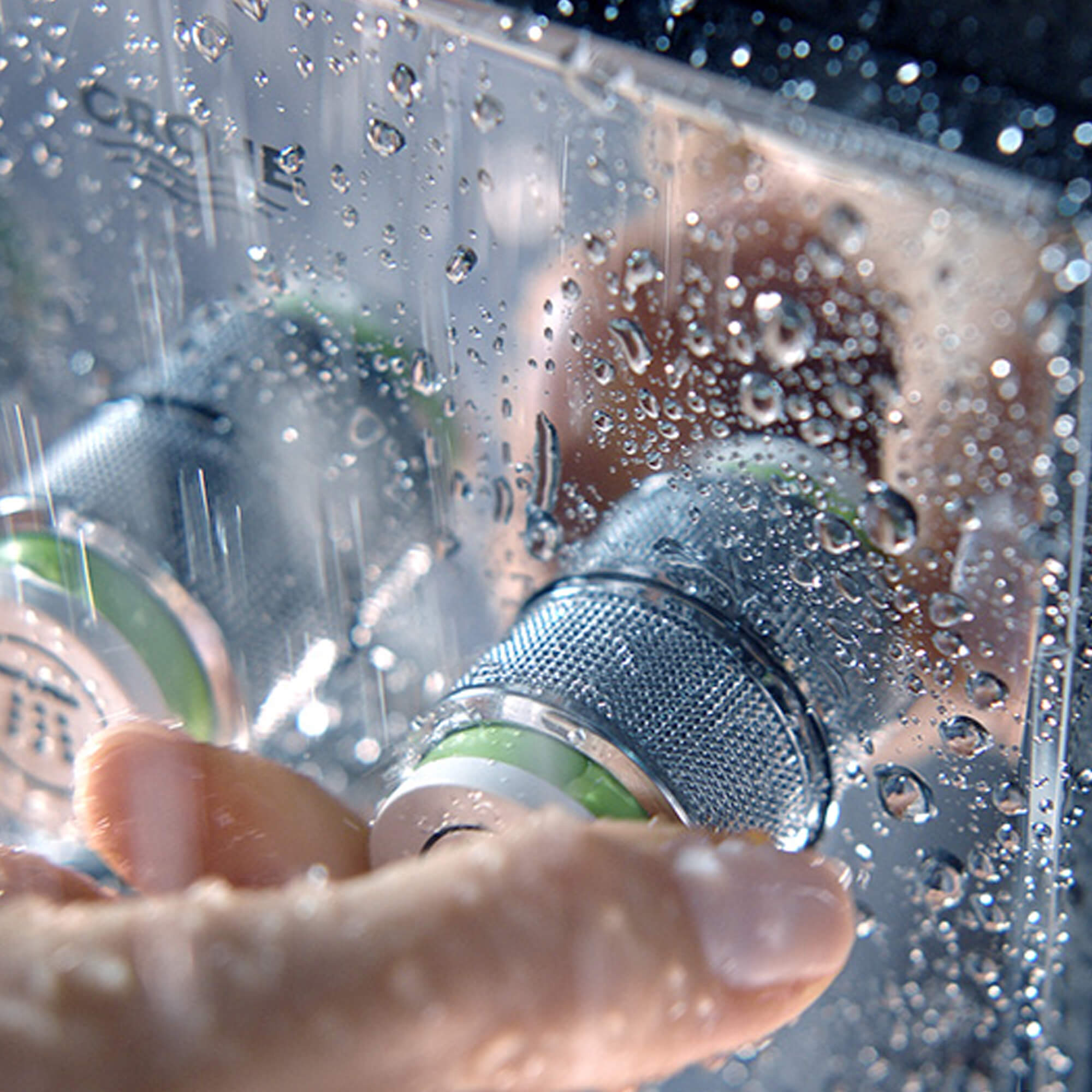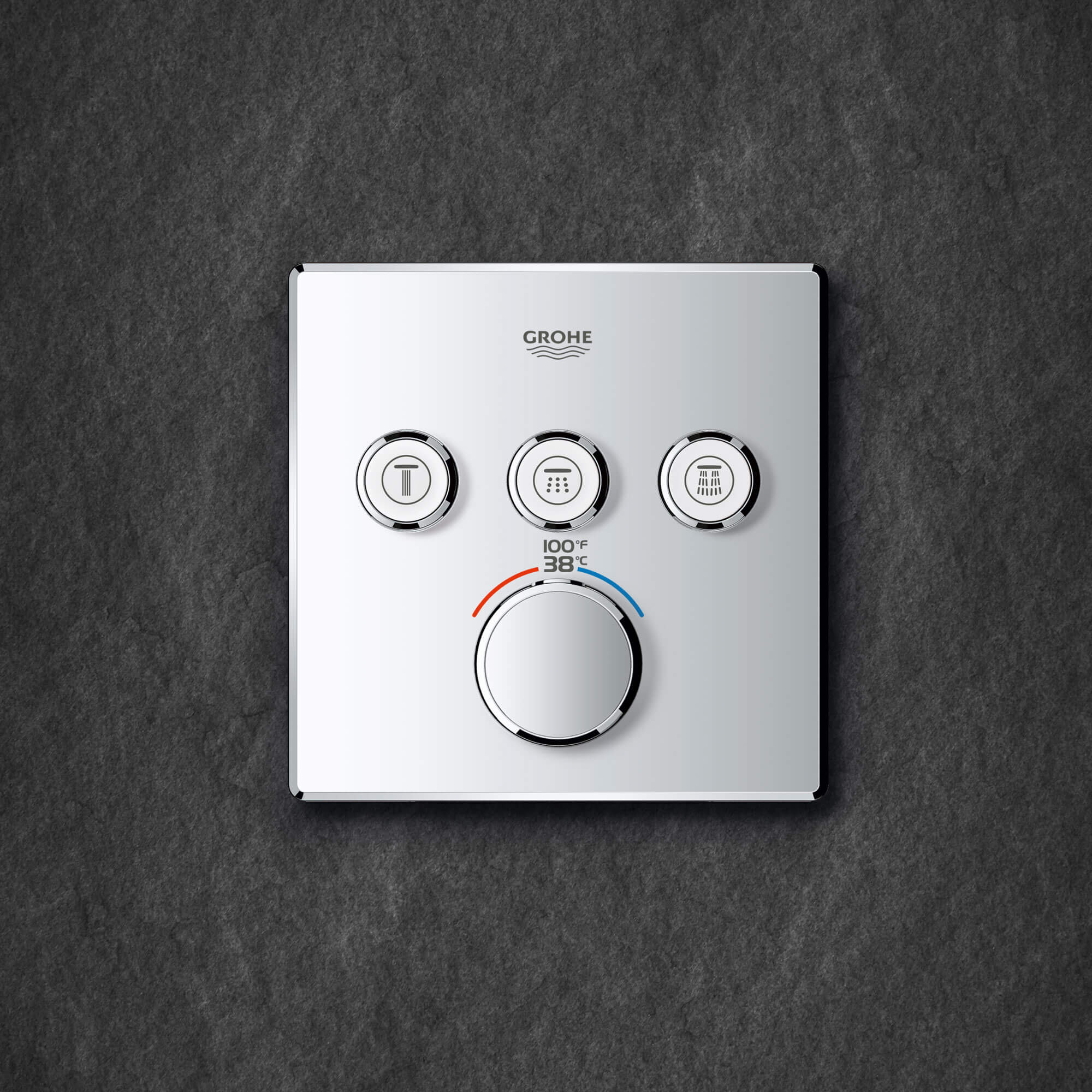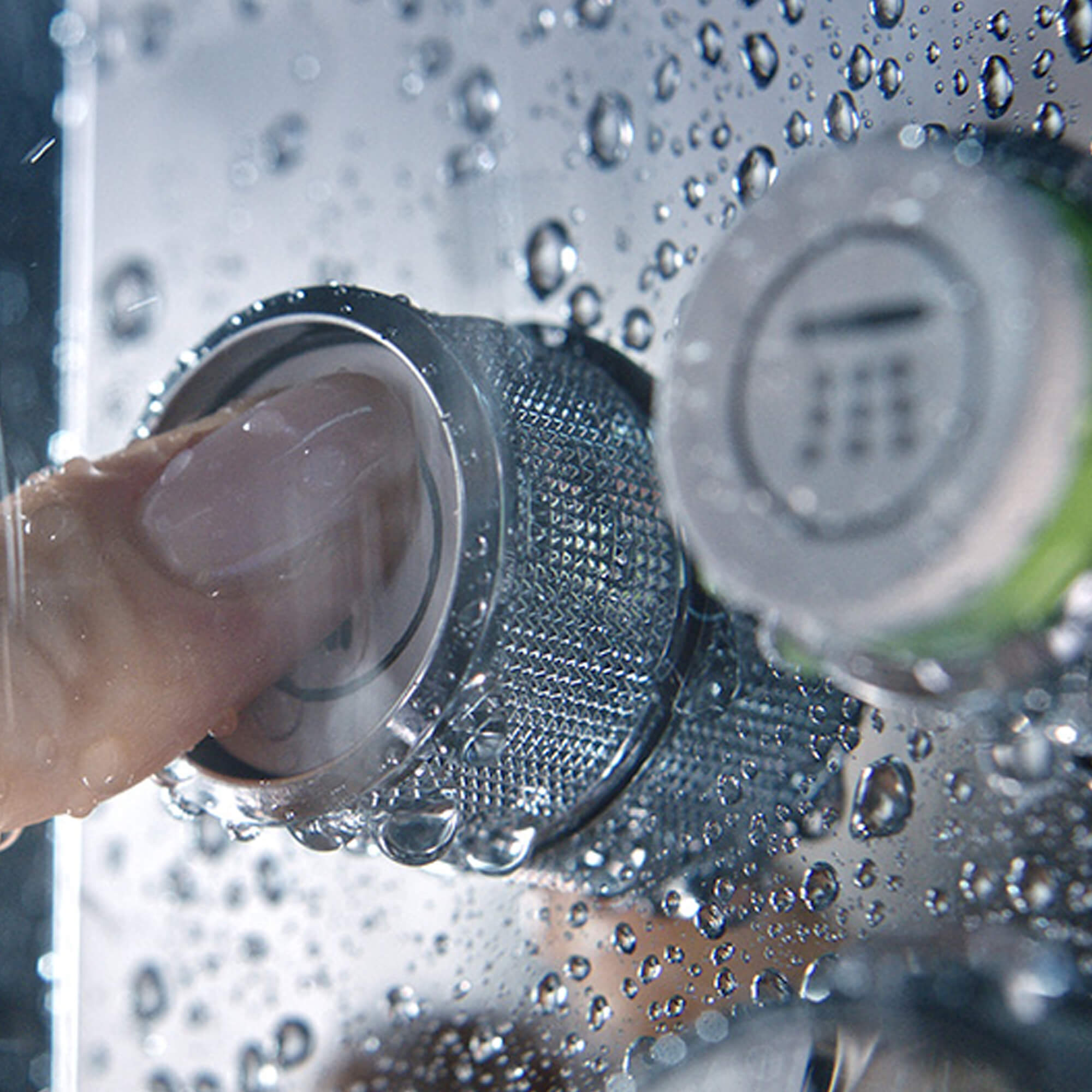 THE PERFECT FINISH
FOR EVERY SHAPE FROM ROUND TO SQUARE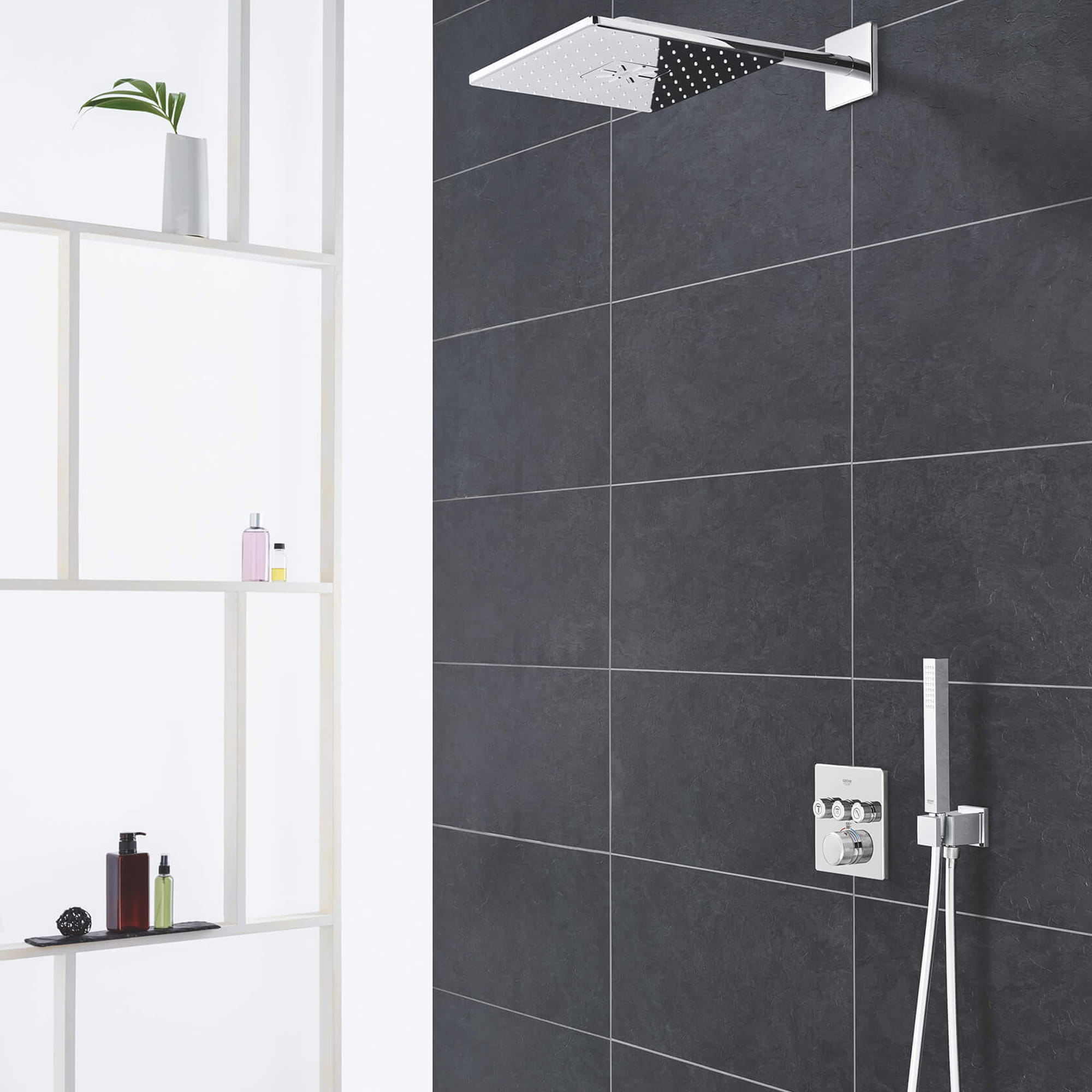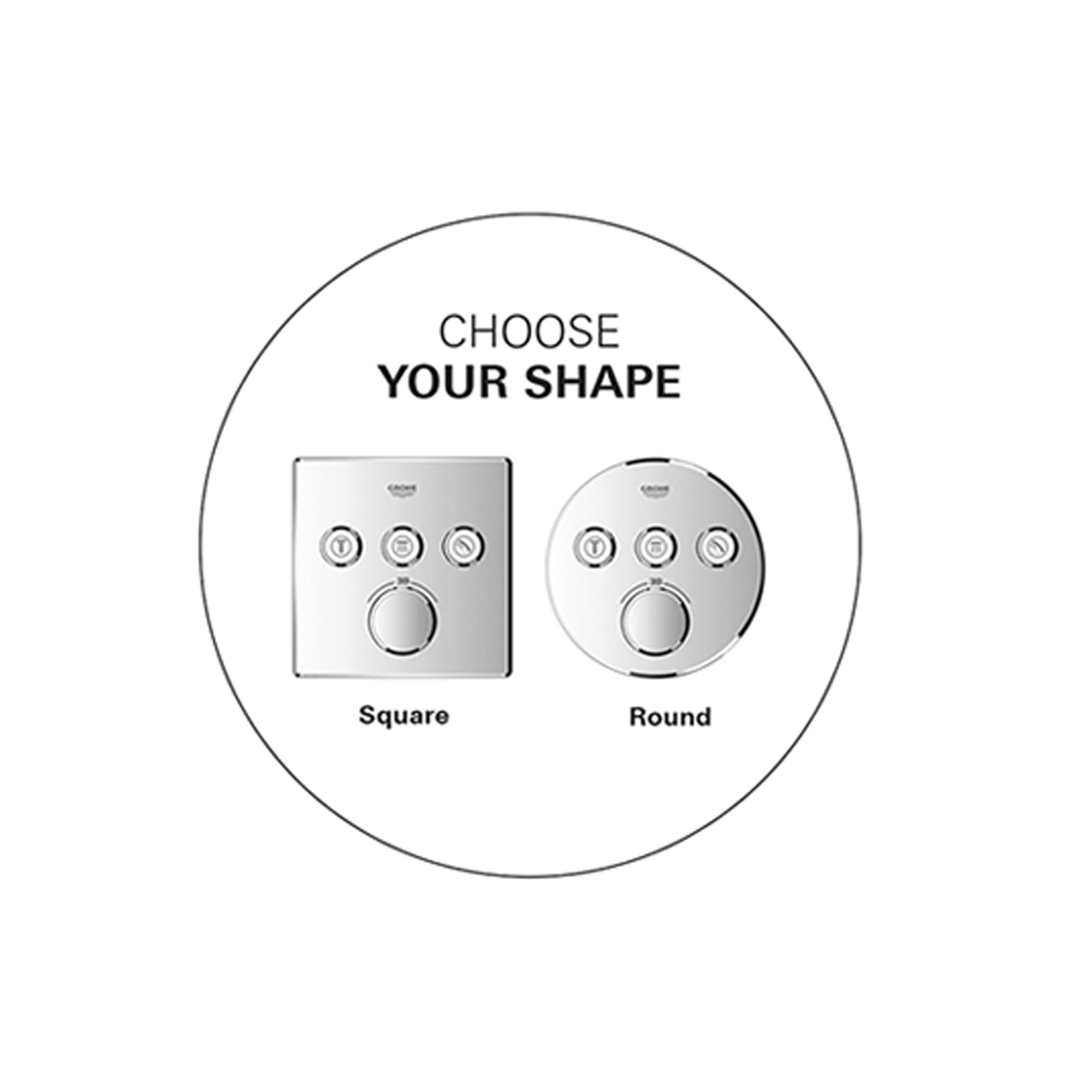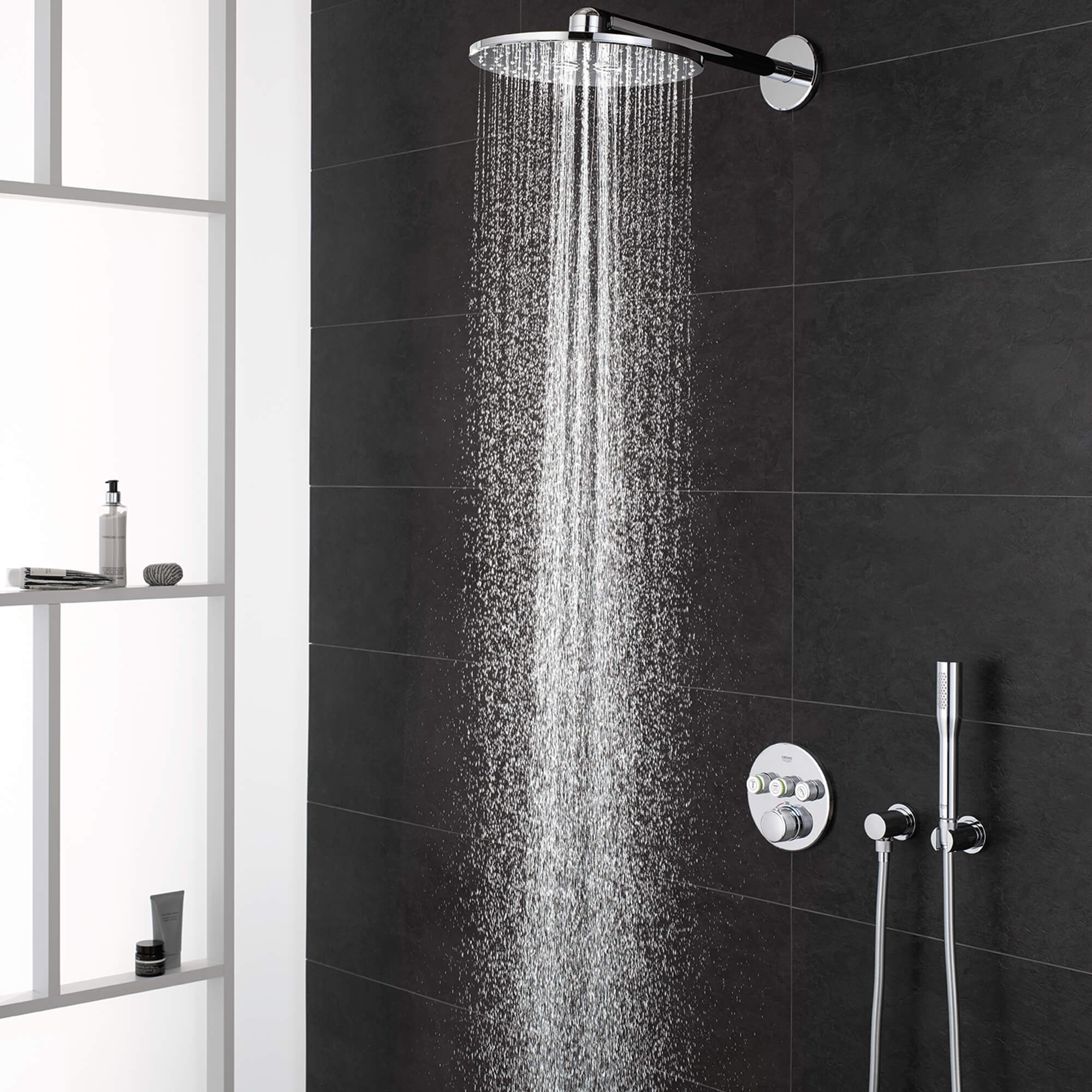 RINSE AWAY SHAMPOO
RINSE AWAY STRESS
Choose between a gentle summer rain and a downpour - at the touch of a button. The central GROHE ActiveRain spray delivers a powerful spray pattern that rinses away every trace of shampoo, quickly and effectively, and stimulates your scalp for a tingling clean sensation. Or switch to the GROHE PureRain spray and relax under a soft, refreshing rain shower.
The design of Grohtherm SmartControl goes far beyond just functional Its slim and streamlined look fits beautifully in every bathroom. The 10 mm thin wall plates make the Grohtherm SmartControl trim sets both elegant and space-saving.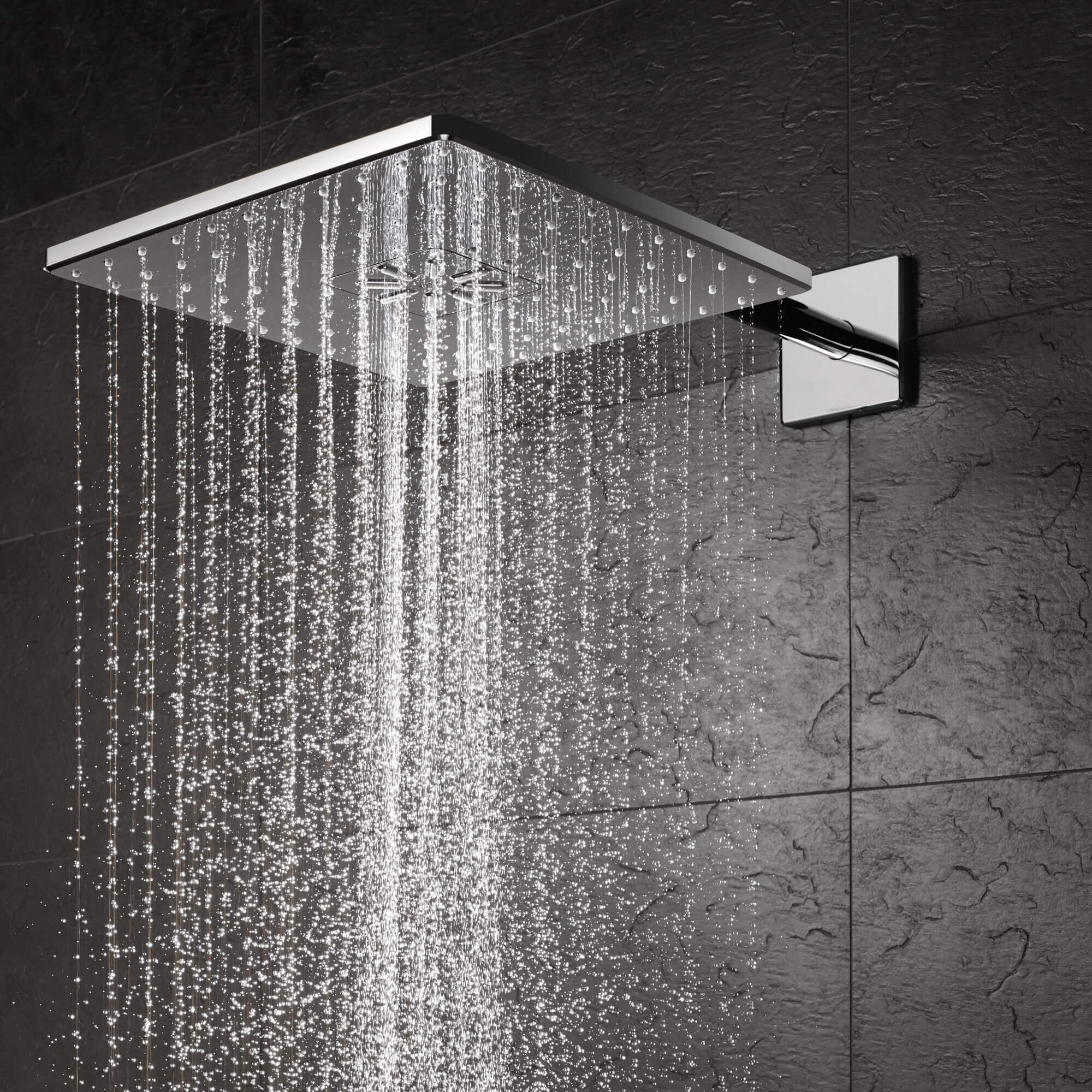 YOUR SHORT CUT
FROM PLANNING TO ENJOYMENT
If you are planning a new bathroom or a renovation, GROHE SmartControl Exposed is an ideal solution. The wall mounted GROHE Rainshower SmartControl shower system makes fitting a simple matter – but the result is all the more stunning.