RAINSHOWER 310 MONO HEAD SHOWERS

HIGH QUALITY DESIGN - PERFECT PROPORTIONS
The Rainshower 310 Mono gives every bathroom a light, cosmopolitan look. The clear-lined rain shower heads are available in a variety of round or square shapes and can be easily retrofitted to a standard shower arm. With their slim design and a 12" diameter, GROHE Rainshower 310 Mono overhead showers effortlessly give every modern bathroom the final touches. The rain shower heads are not only the ideal addition to any GROHE shower, they also offer countless design options and limitless flexibility - what will you choose: the round or square model with a chrome-plated surface or one of our beautiful new finishes?

The large shower head not only ensures maximum comfort and relaxation, but also covers your entire body with water. The pleasant and relaxing GROHE PureRain spray offers a gently enveloping shower experience like a gentle rain shower.
THE PERFECT SURFACE FOR EVERY SHAPE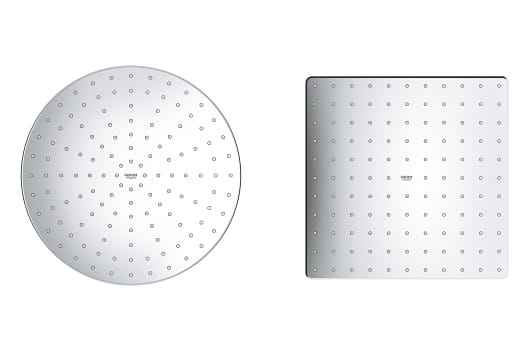 FROM ROUND TO SQUARE
The Rainshower 310 Mono is available in two different shapes: ROUND and SQUARE, to fit perfectly into your bathroom design.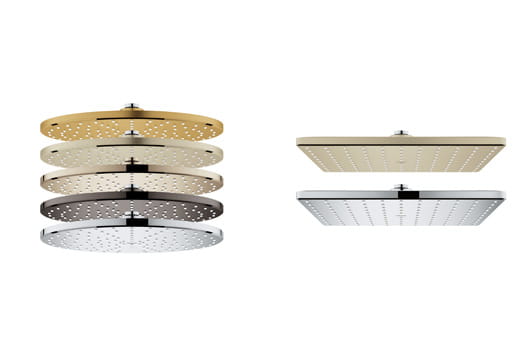 COLOR SELECTION
Choose from a wide range of colors to match your style.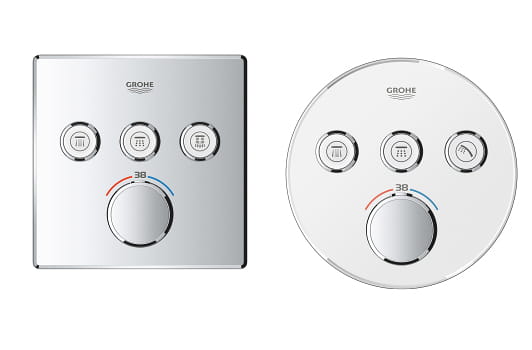 PERFECT MATCH
With our concealed fittings and thermostats, the Rainshower 310 Mono becomes a "perfect match".