smarthome
Protect your home with Smarthome products like GROHE Sense & Guard, which help protect your home from leaks and flooding with the convenience of an app you can access from your phone.
smarthome products by grohe
give yourself peace of mind in your home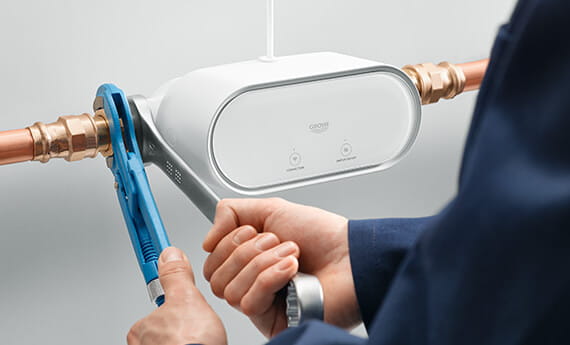 GROHE SENSE & SENSE GUARD
STOP WATER DAMAGE IN ITS TRACKS
GROHE Sense & Sense Guard provide your home with protection against water damage and leaks. These innovative products connect to a state-of-the-art app on your phone to keep you alerted and give you the power to stop leaks before they damage your home.