GROHE SMARTCONTROL
TURN UP YOUR SHOWER EXPERIENCE

YOUR PERFECT SHOWER EXPERIENCE IS HERE
RIGHT AT YOUR FINGERTIPS
Think of a shower. Isn't it simply water droplets falling down? It's hardly rocket science. And yet, what GROHE SmartControl does with water has to be felt to be believed. It elevates the simple shower to a whole new shower experience that seems to have been made for you alone.

The intelligence of GROHE SmartControl lets you rediscover the element of water: you can surround yourself with fat, lazy droplets like a summer rain or lend form to the water to massage and soothe away the day. Turn the volume all the way up for a deluge or down to deliver a fine spray. Or choose the right degree of warmth for every water drop. All at the touch of your finger.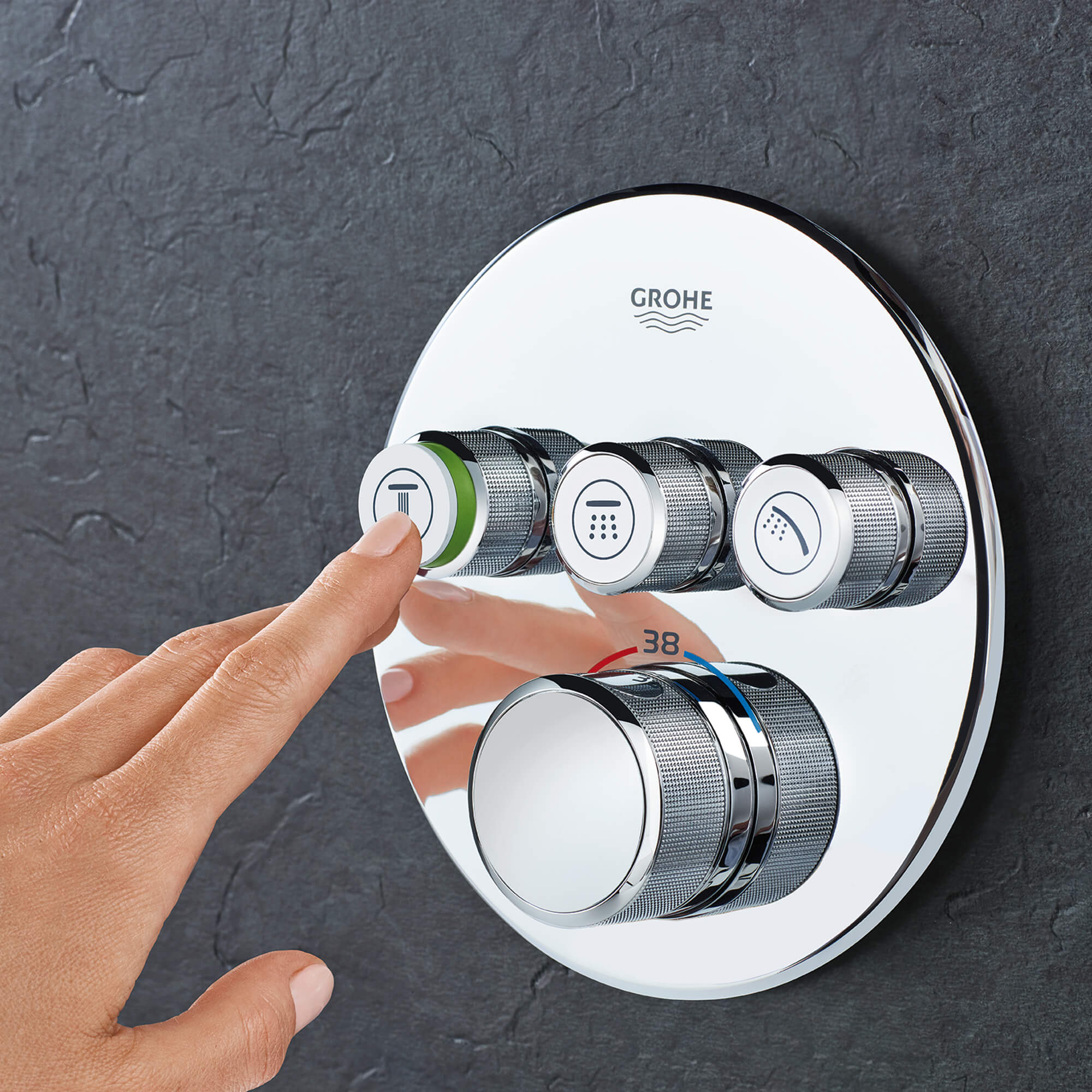 GROHE SMARTCONTROL
PUSH, TURN, SHOWER
Enjoy a personalized and luxurious shower experience every day. The innovative GROHE SmartControl technology lets you choose the outlet, the water flow and temperature as desired. Operation is simple and easy for the whole family – simply push to start and stop, then turn to adjust the water flow.
With its unrivaled sensitivity, the GROHE TurboStat® technology delivers water at the desired temperature within a fraction of a second – and keeps it consistent for the duration of your shower.
The GROHE CoolTouch® chassis prevents scalding and features a removable safety glass tray for easy installation and service.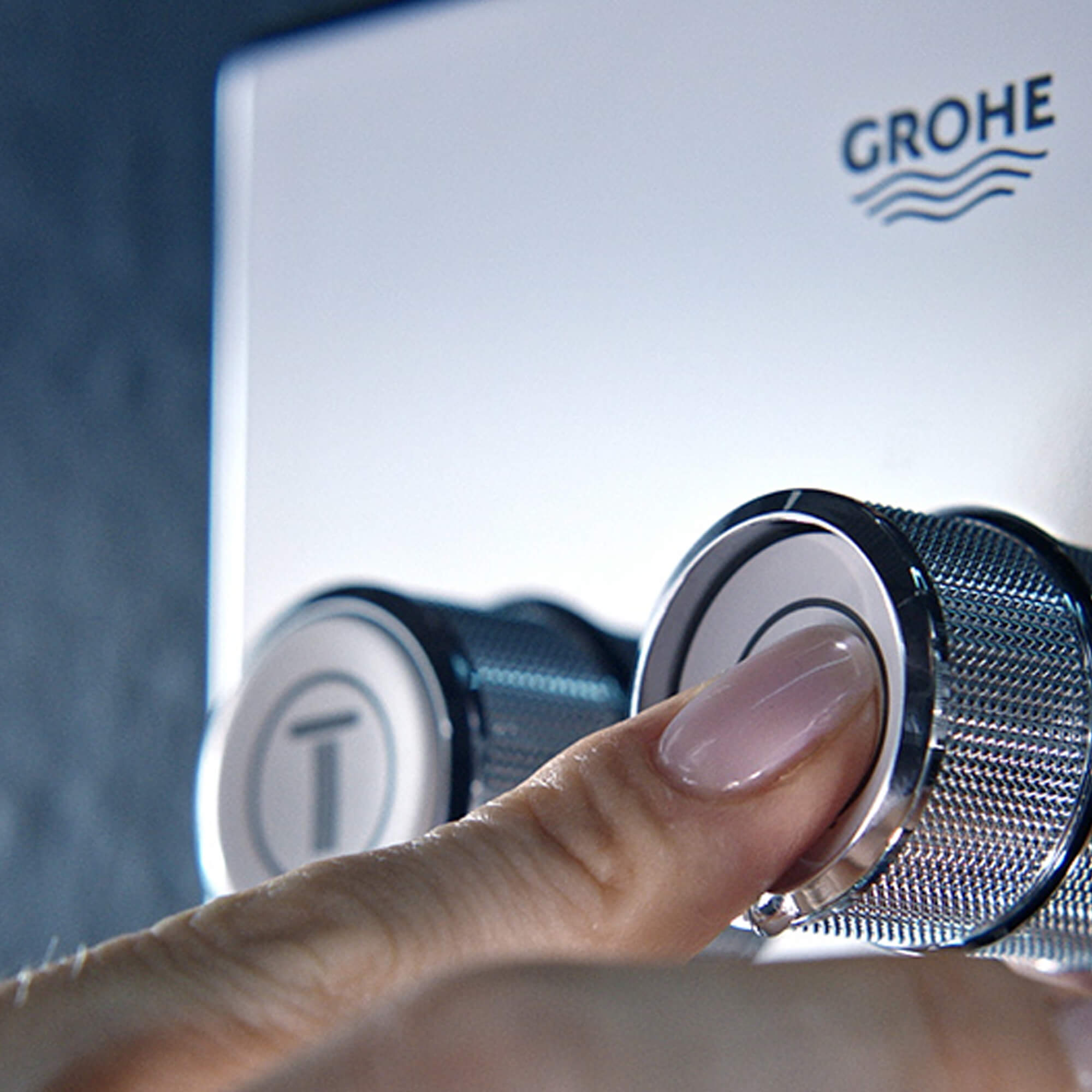 Push the button to start the shower.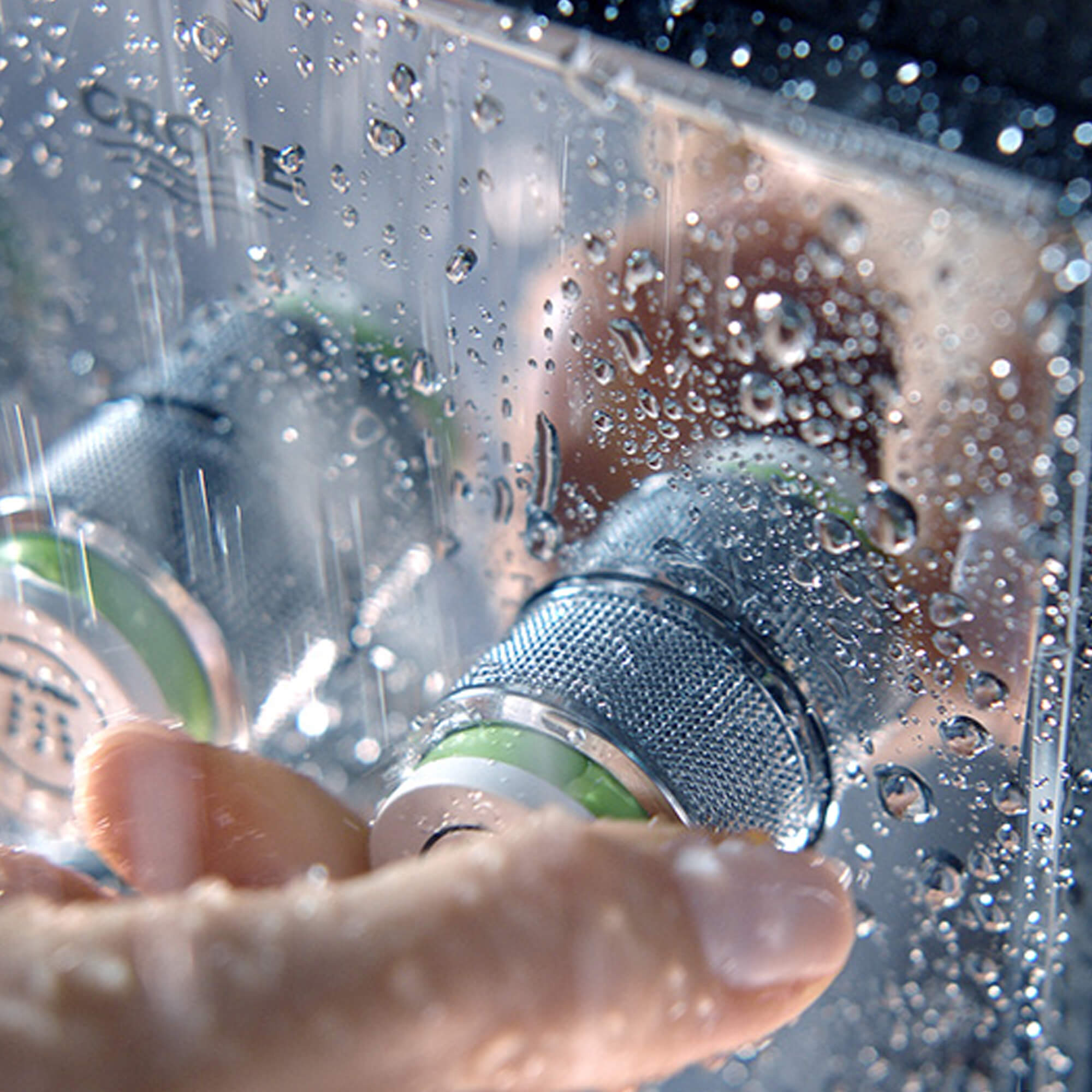 Turn to adjust the water volume gradually from Eco to Full Flow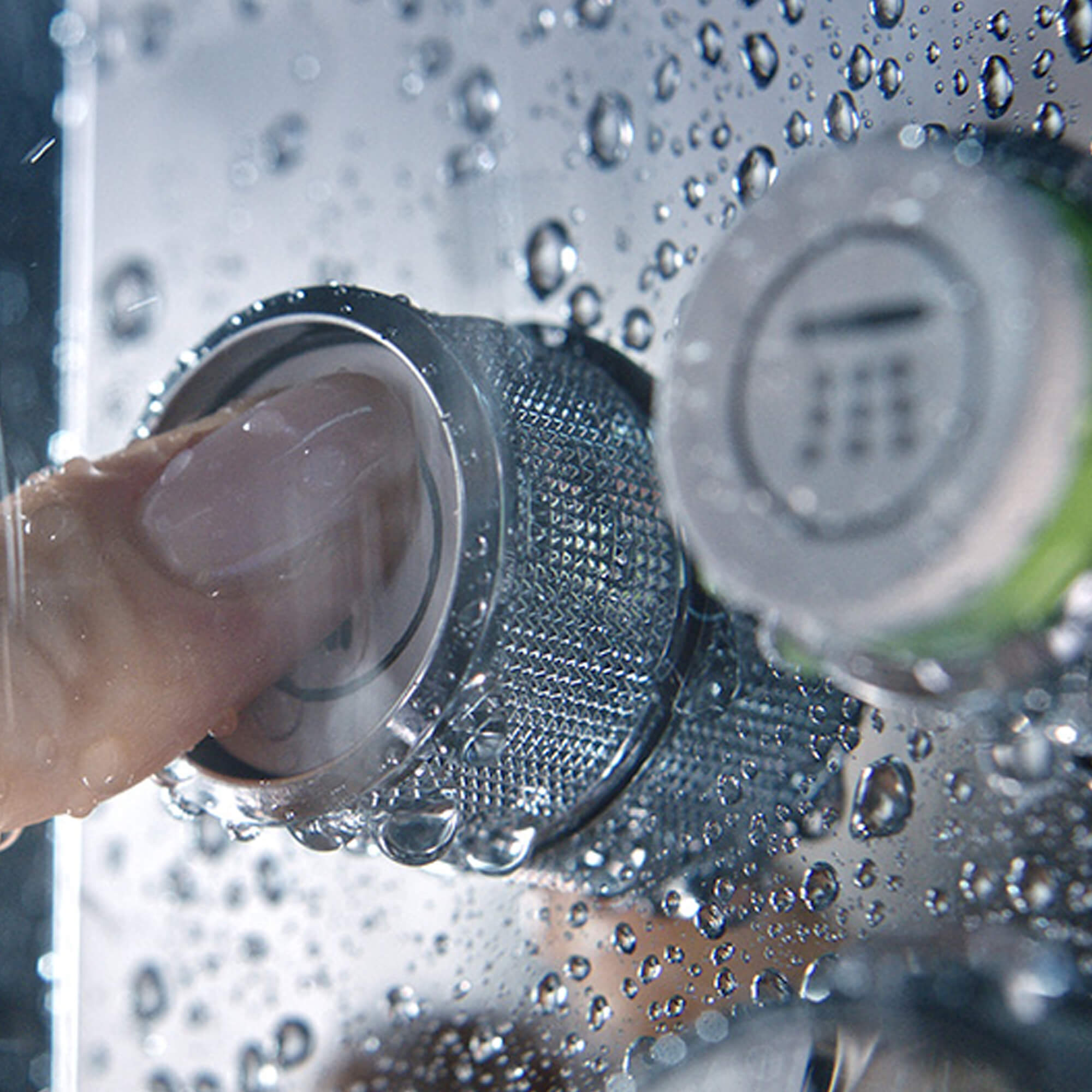 Push again to stop or pause the shower. The volume is now preset when you restart.


PLAN YOUR IDEAL SHOWER MOMENT
So that you can create your perfect shower, GROHE offers you a perfect way to go about it - giving you maximum freedom to plan and to enjoy. Whether you are thinking of a simple makeover or want to completely redesign your shower area, GROHE SmartControl shower suit all your needs.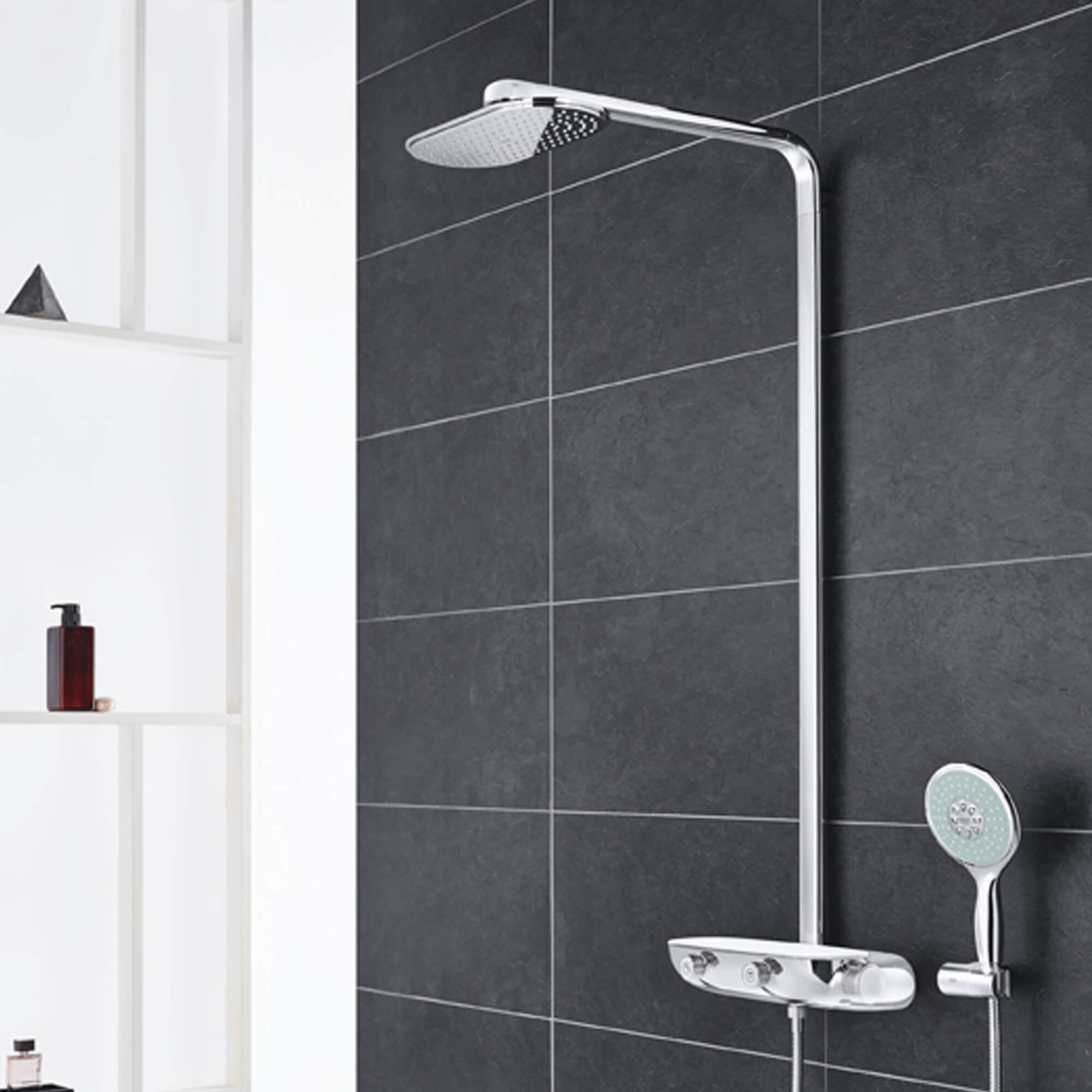 RAINSHOWER SMARTCONTROL

GROHE SmartControl Exposed, combined with the striking Rainshower 360 head shower and shower rod, can be installed with minimum fuss for maximum effect.No text in field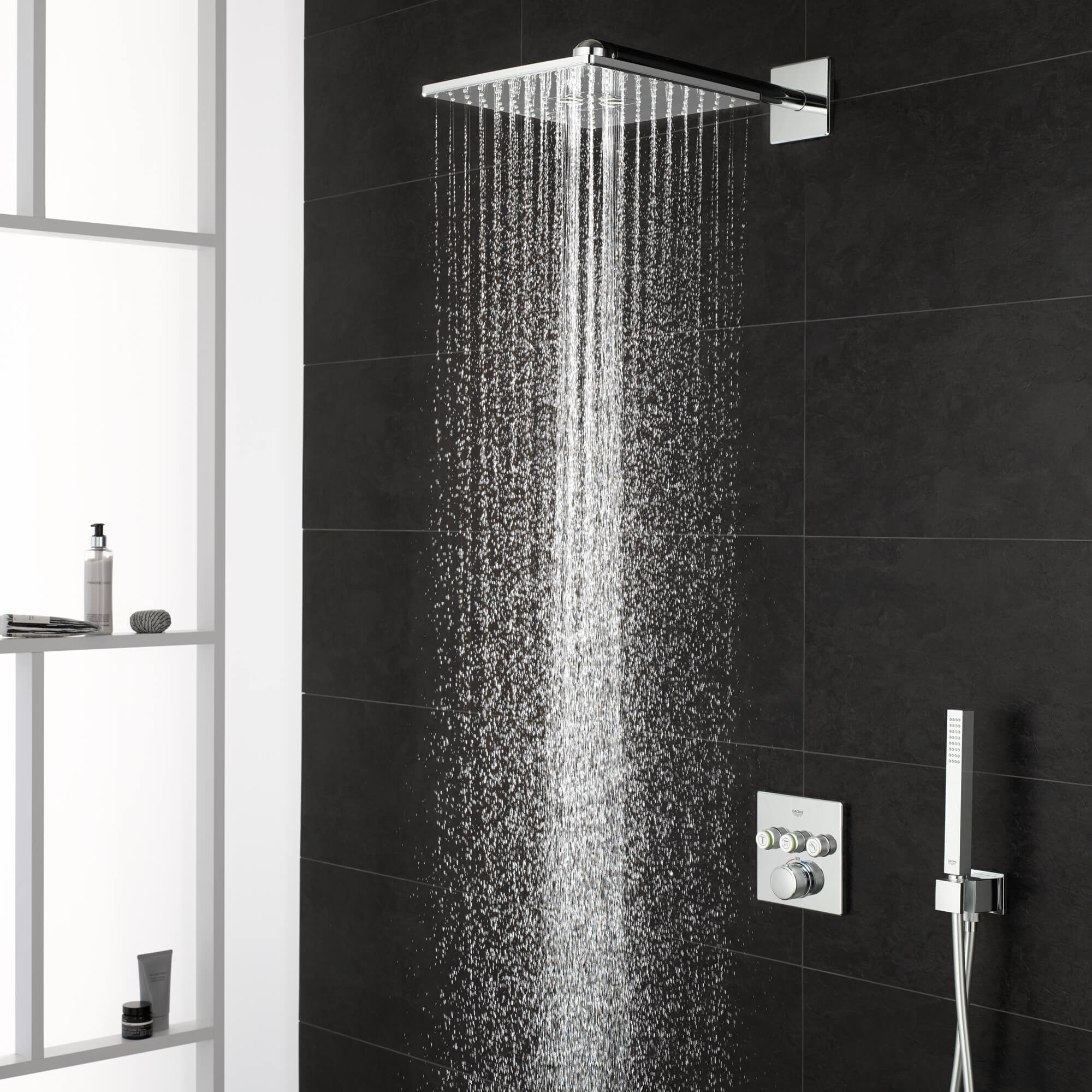 GROTHERM SMARTCONTROL

Reduce to the max. GROHE SmartControl Concealed is installed behind the wall for a clean, minimalistic look and more freedom of space.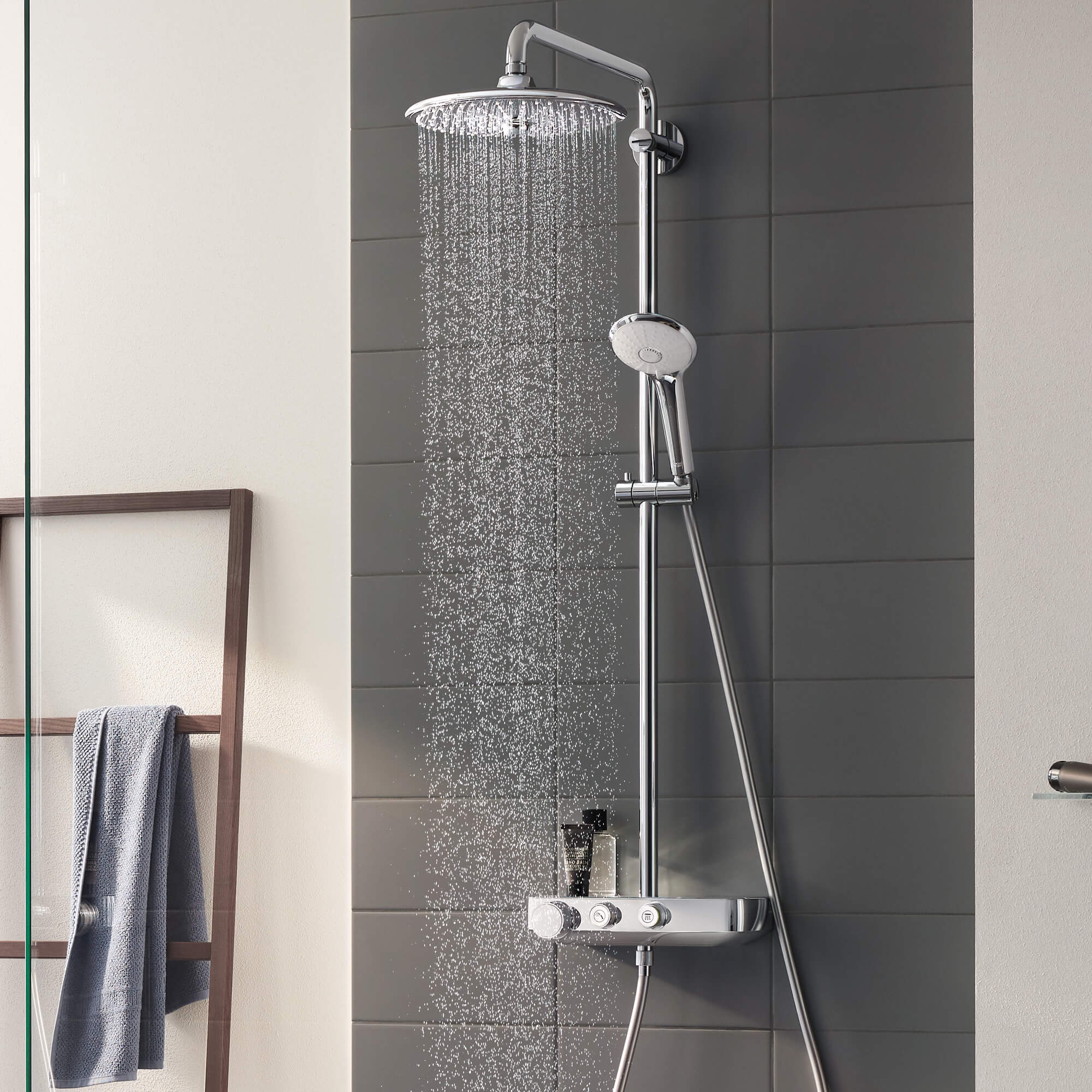 EUPHORIA SMARTCONTROL

From its user-friendly, convenient functionality to its sleek, contemporary design, the Euphoria SmartControl has it all.