GROHTHERM® TWO-HANDLE THERMOSTATS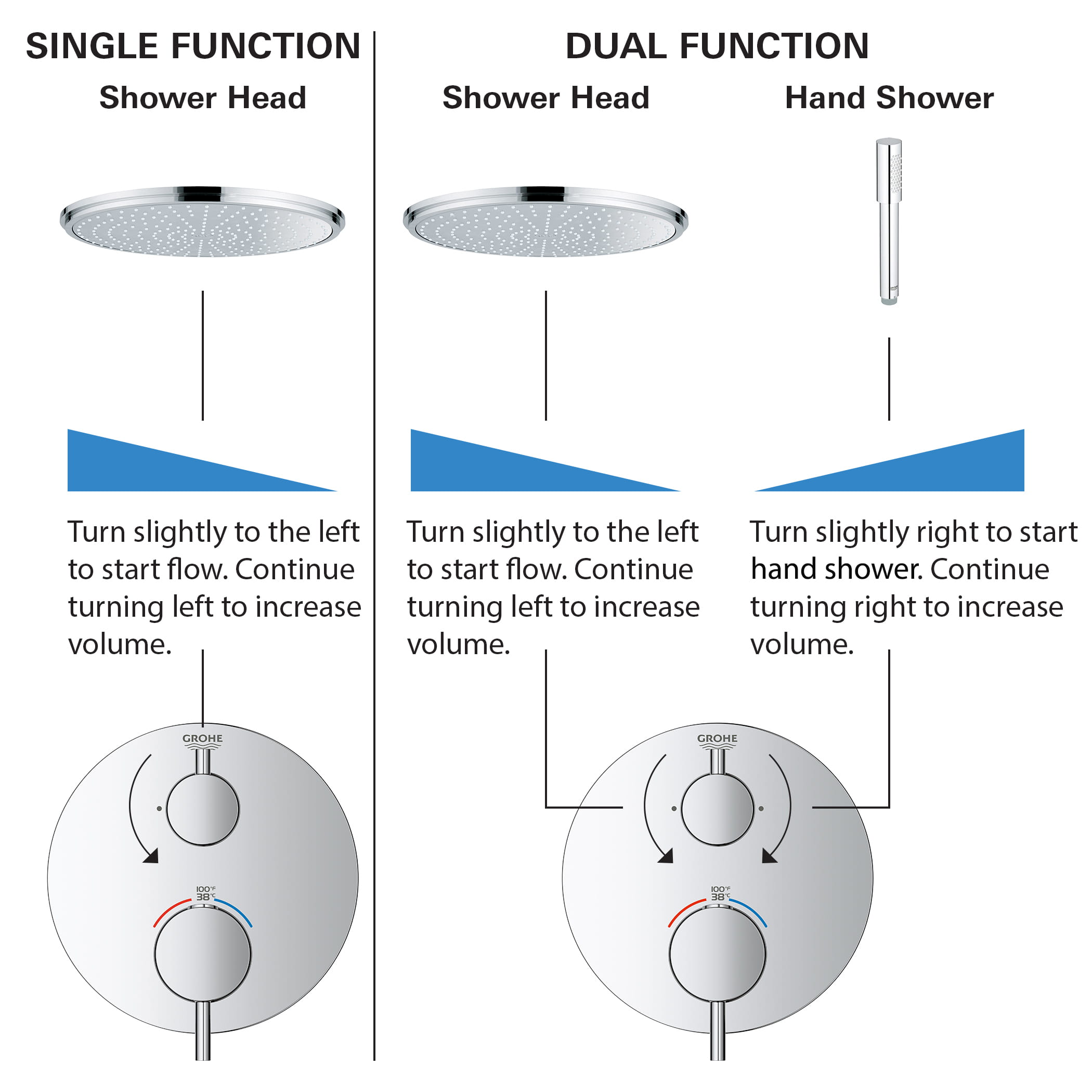 TURN TO ENJOY UP TO
2 SHOWER OUTLETS
Our new Grohtherm® Two-Handle Thermostatic Trims offer maximum enjoyment in a minimalist design. Easy and intuitive, the top handle controls on/off and volume, the bottom handle controls temperature. A slight turn is all it takes to enjoy a personalized shower experience at your desired volume and temperature every time.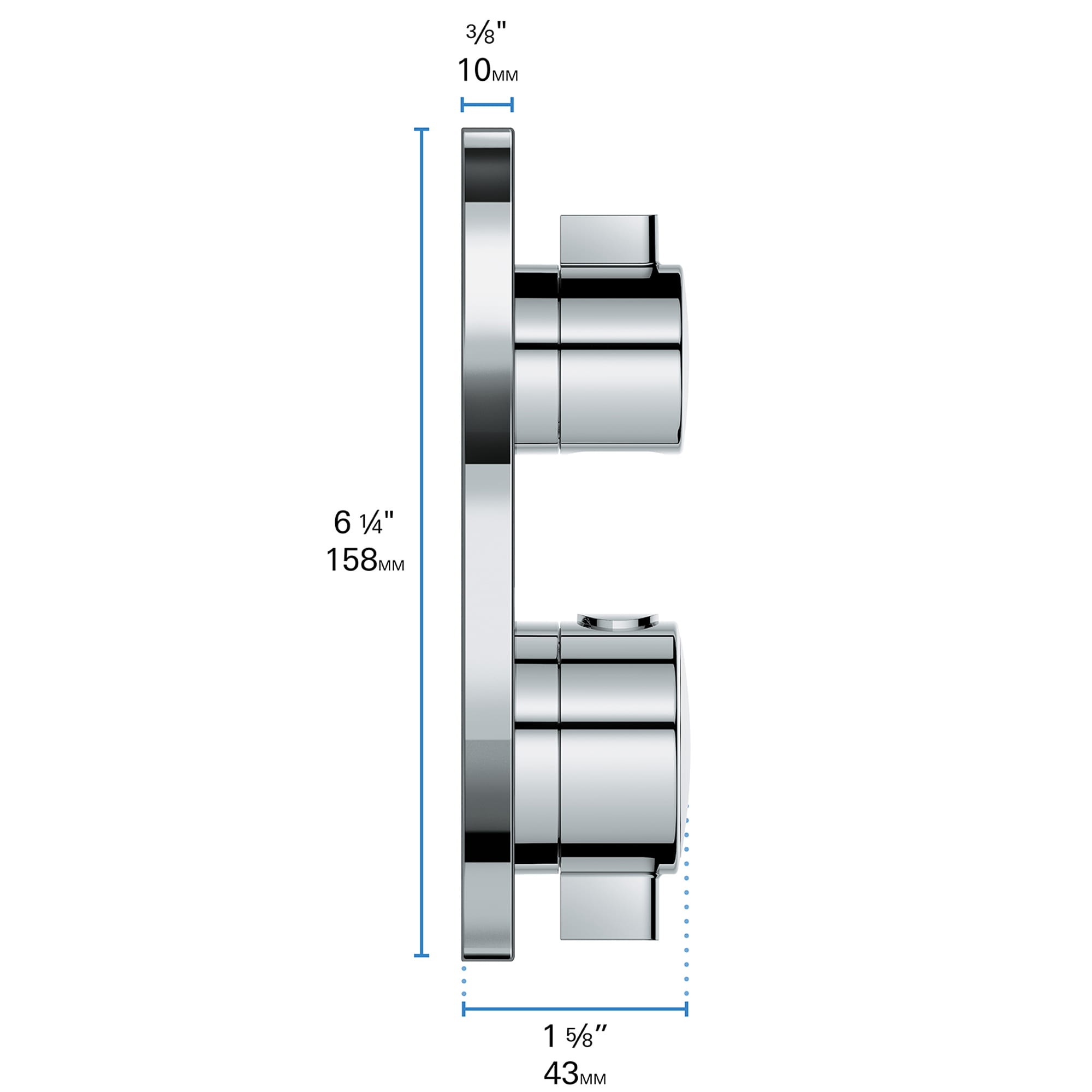 SLEEK
SPACE-SAVER
1 5/8" (43 MM) TOTAL DEPTH
Whatever the installation depth of the rough-in, the total depth of the trim never exceeds 1 5 ⁄8" (43 mm). The Grohtherm Two-Handle Thermostatic trim combines space-saving convenience in the shower and slim good looks.

THINNER WALL PLATES
With a depth of only 3 ⁄8" (10 mm), its super slim design makes the two-handle wall plate both elegant and compact.

HIDDEN SEALING SYSTEM
The Grohtherm Two-Handle Thermostatic trim has an integrated sealing system, eliminating the possibility of water seeping in behind the wall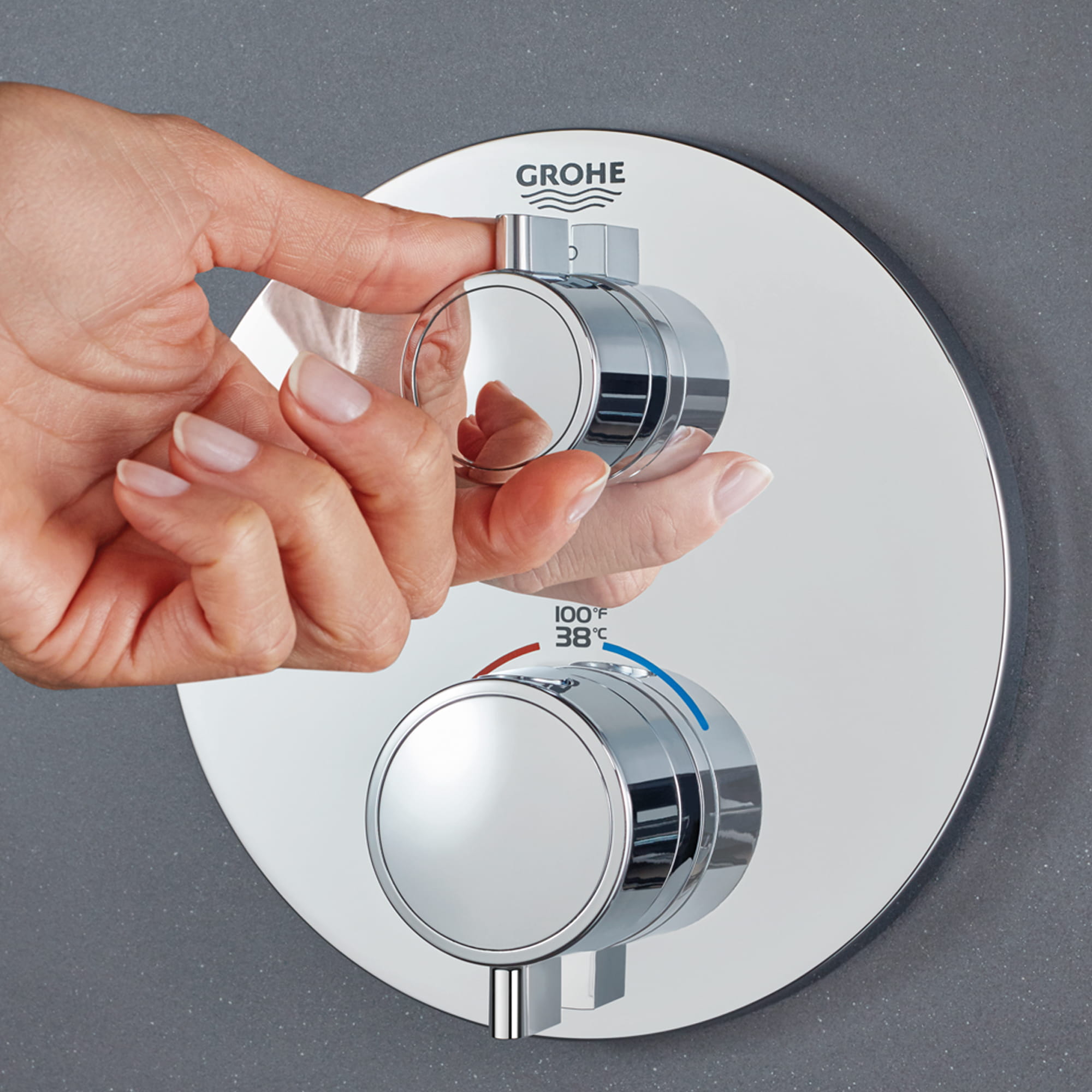 COMFORTABLE
ERGONOMIC GRIP
Hidden indentation at the base of each handle ensures the soapiest hands get a good grip while lever provides perfect leverage for turning and is ADA compliant. These design features ensure smooth, easy operation for everyone.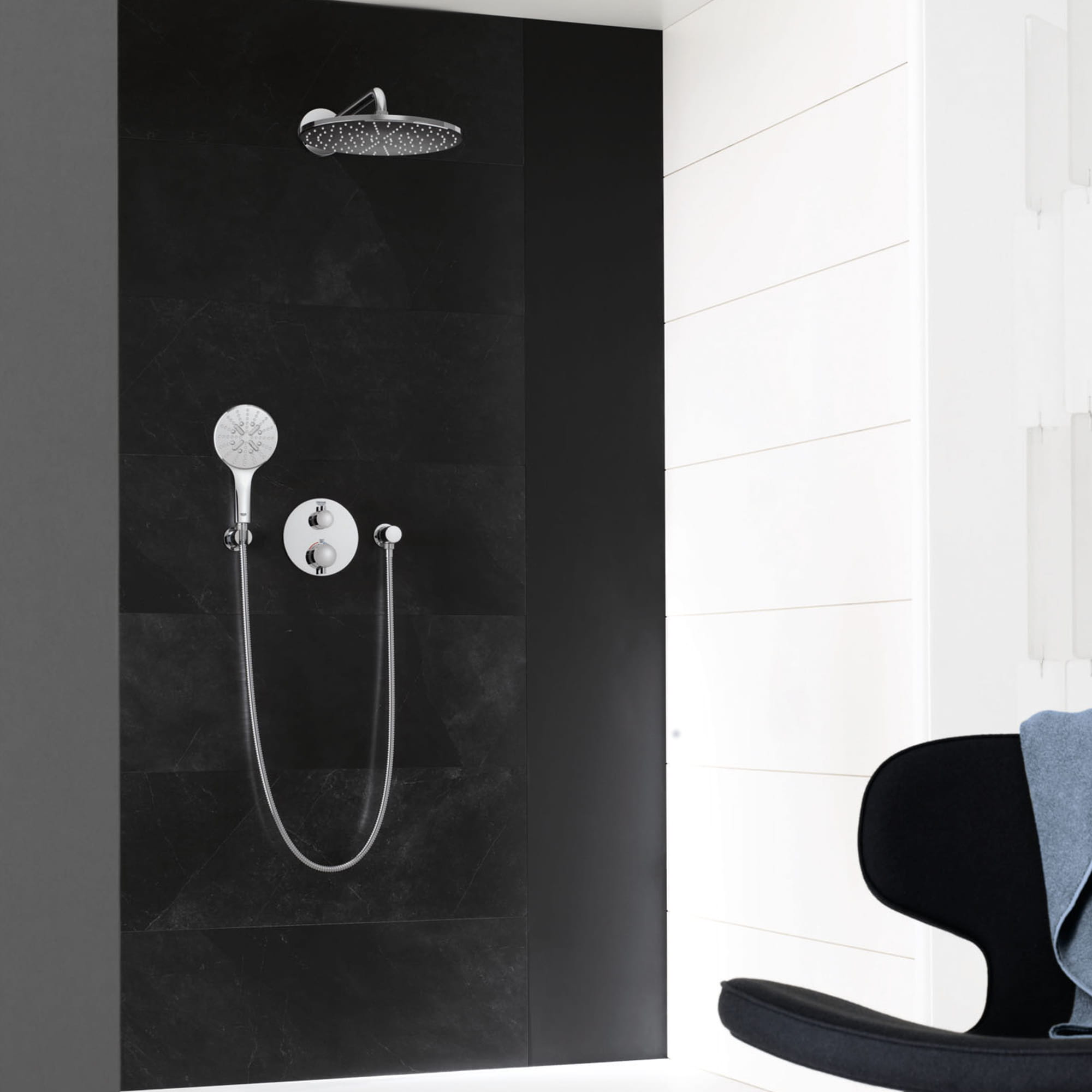 GROHTHERM® TWO-HANDLE THERMOSTATS:
ROUND, SQUARE OR CUBE?
Representing the perfect balance between form and function, our two-handle thermostats make a statement in every shower. Available in round, square or cube designs to complement your space whether clean and casual or sleek and sophisticated.
THERMOSTAT WITH
GROHE TURBOSTAT® TECHNOLOGY
ALWAYS THE RIGHT TEMPERATURE:
FOR ULTIMATE CONVENIENCE AND SAFETY
GROHE TurboStat technology lies at the heart of our Grohtherm® thermostatic valves. The thermoelement's unrivaled sensitivity means it delivers water at the desired temperature within a fraction of a second – and keeps it constant for the duration of the shower.

No more time, water and energy wasted getting the temperature right. And if the cold water supply fails, the thermoelement reacts instantly: the hot water flow will shut off automatically to avoid the risk of scalding.

Grohtherm thermostats come with a 100°F/38°C SafeStop button and can be complemented with an additional limiter at 109°F/42°C. But more than just controlling the temperature, GROHE TurboStat compensates precisely for fluctuations in pressure for a consistently comfortable shower