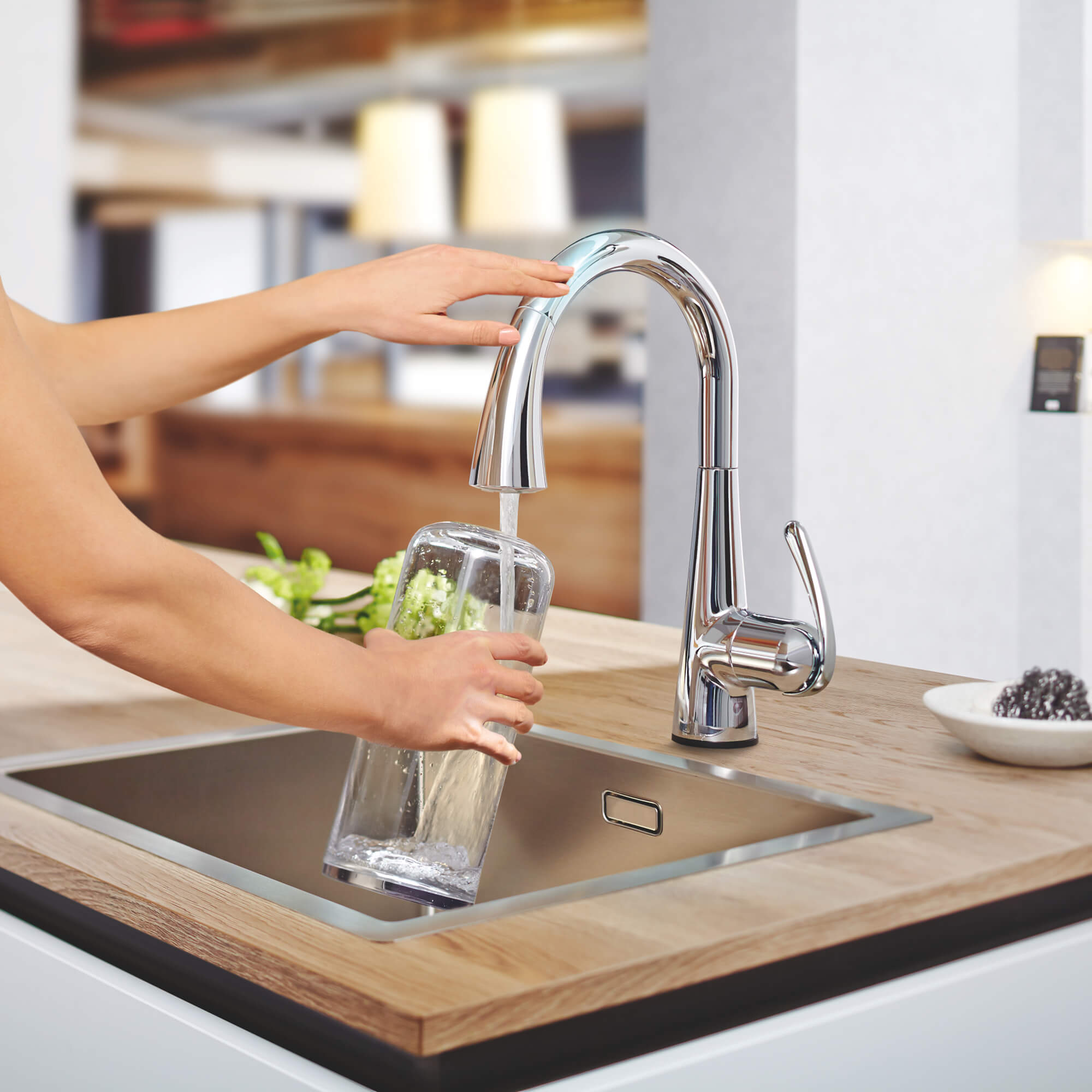 GROHE LadyLux3 Café Touch
Love at First Touch
GROHE Touch faucets' most innovative feature is something you can't even see – but after just one touch you'll be smitten. They offer you the ability to control the flow of water in your kitchen with nothing more than a touch from your wrist, forearm or the back of your hand, ideal for all busy cooks and their helpers.
Your faucet remains clean and bacteria free, no matter how many times you need to turn it on, or what you're cooking at the time. And because the GROHE technology is completely concealed within the faucet, you can enjoy the same quality of uninterrupted design as on all our faucet ranges. Choose the Touch function in a cold water version or upgrade to include warm water controlled by a thermostat – either way GROHE Touch faucets are as safe as they are hassle-free.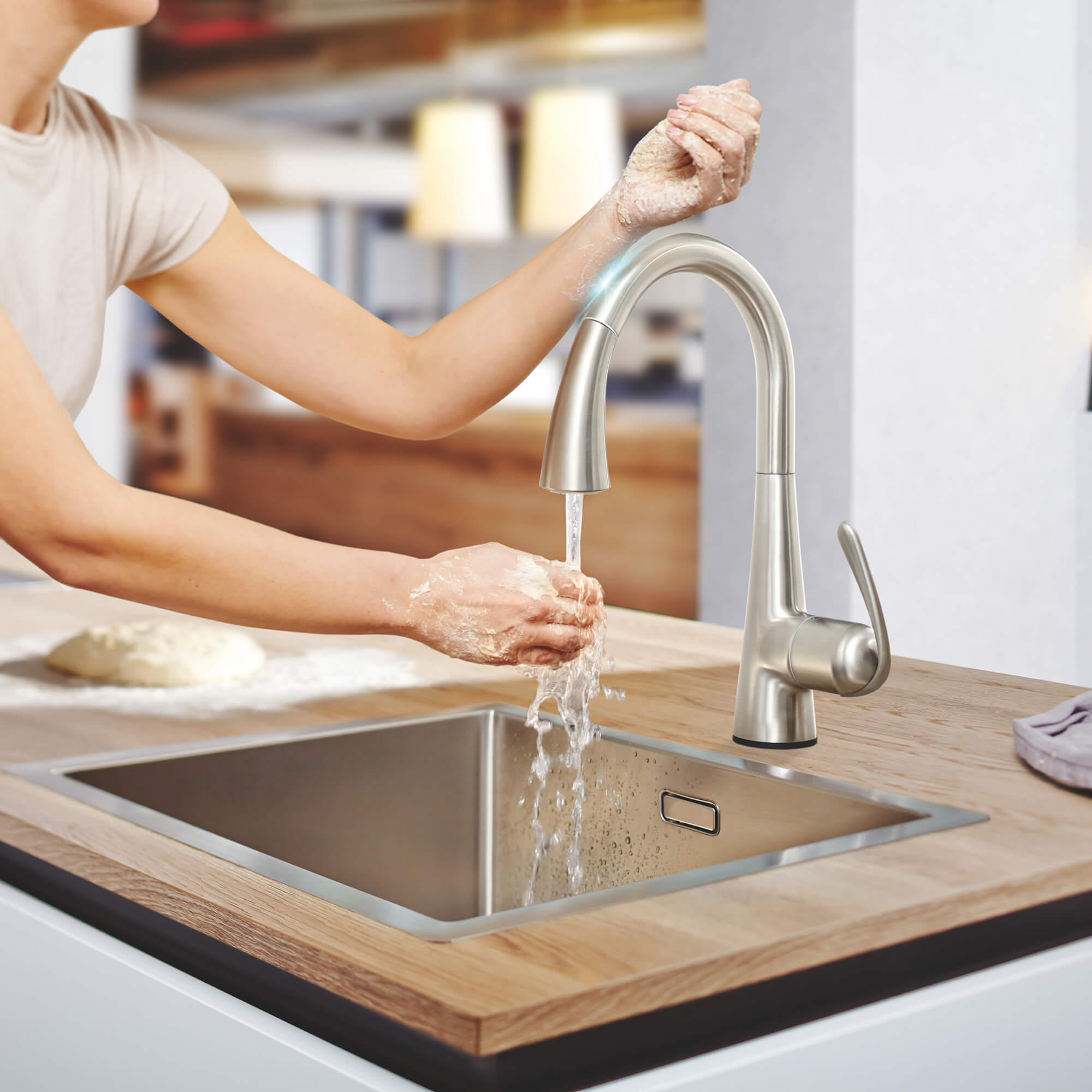 LadyLux3 Café Touch
Put the sweeping, sensual power of water at the center of your kitchen with the LadyLux Touch. LadyLux's distinctive, fluted swivel spout and beautifully tactile lever combine ergonomic design with visual flair. And with the addition of GROHE's EasyTouch technology, you can also control the water flow with just one touch.
GROHE Touch functionality features a pre-mixed water option, touch-activated water temperature control and a touch-activated cleaning mode (by touching the faucet for 8 seconds). In addition, the faucet does not unintentionally activate when the spout is being touched to move.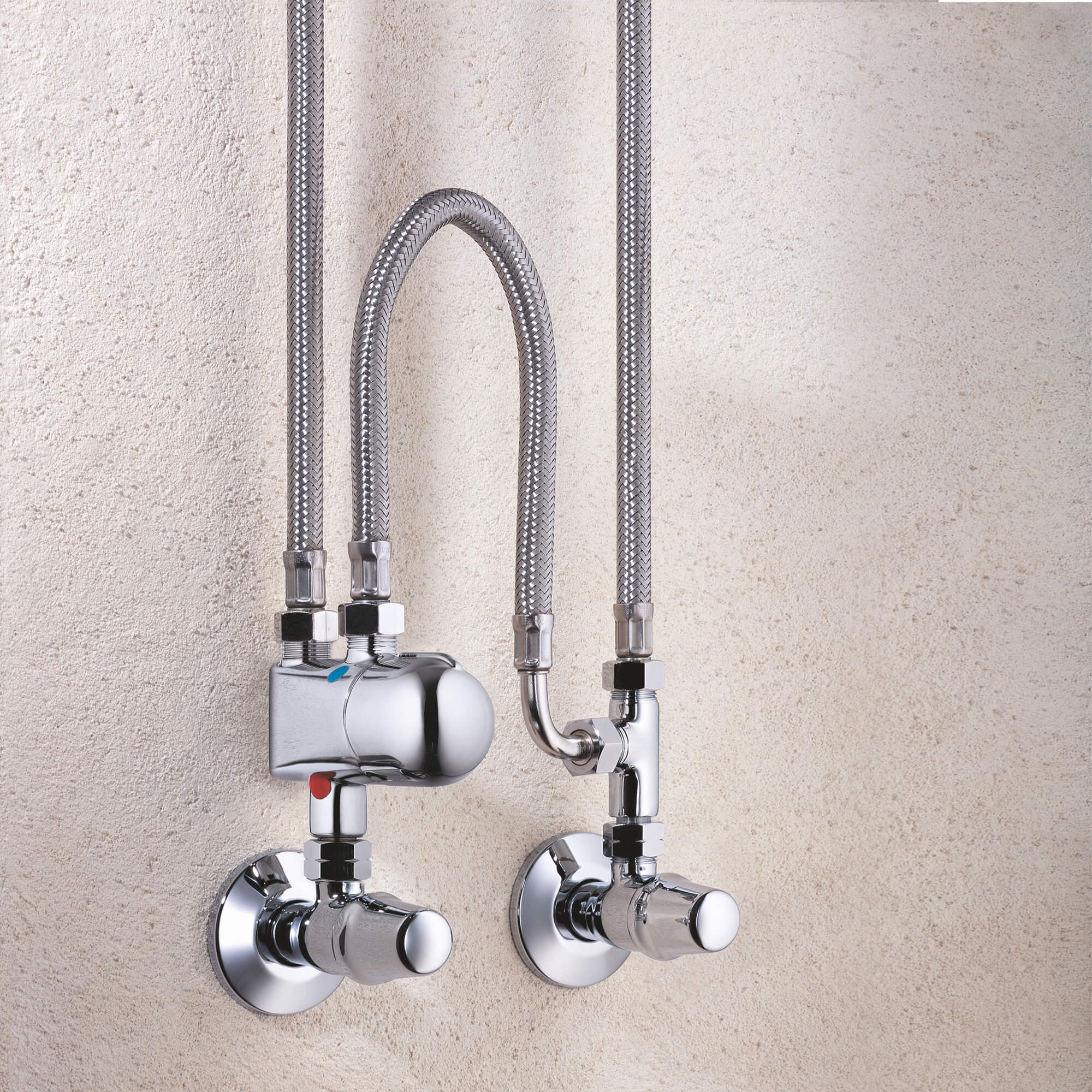 Safe for Childen
The EasyTouch function is great for providing cold water. A simple upgrade that adds our thermostatic mixing valve, Grohtherm Micro, adjusts the water temperature with no risk of scalding.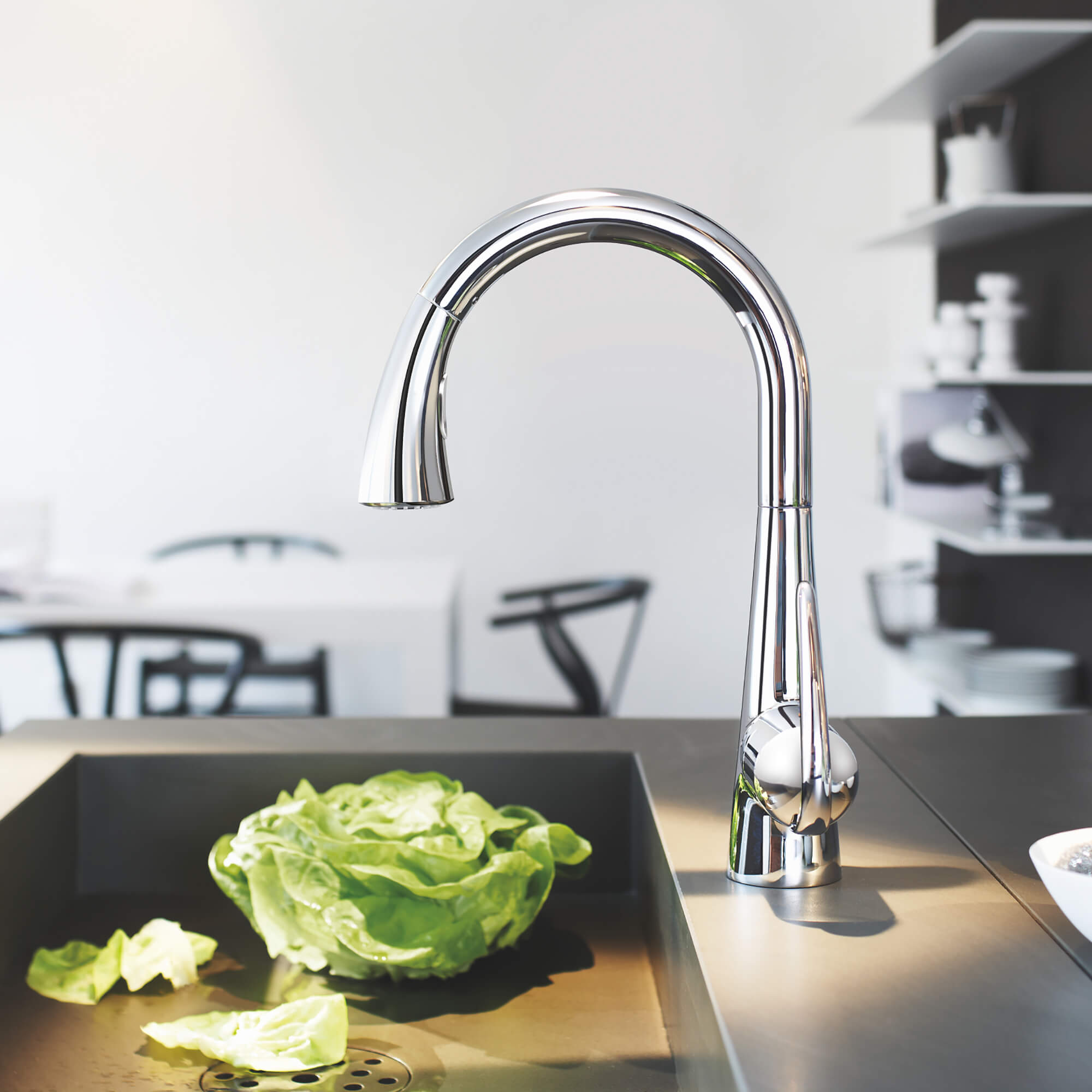 Beautiful, Innovative
GROHE Ladylux, the top-seller in the kitchen market, takes the next step on the innovation ladder.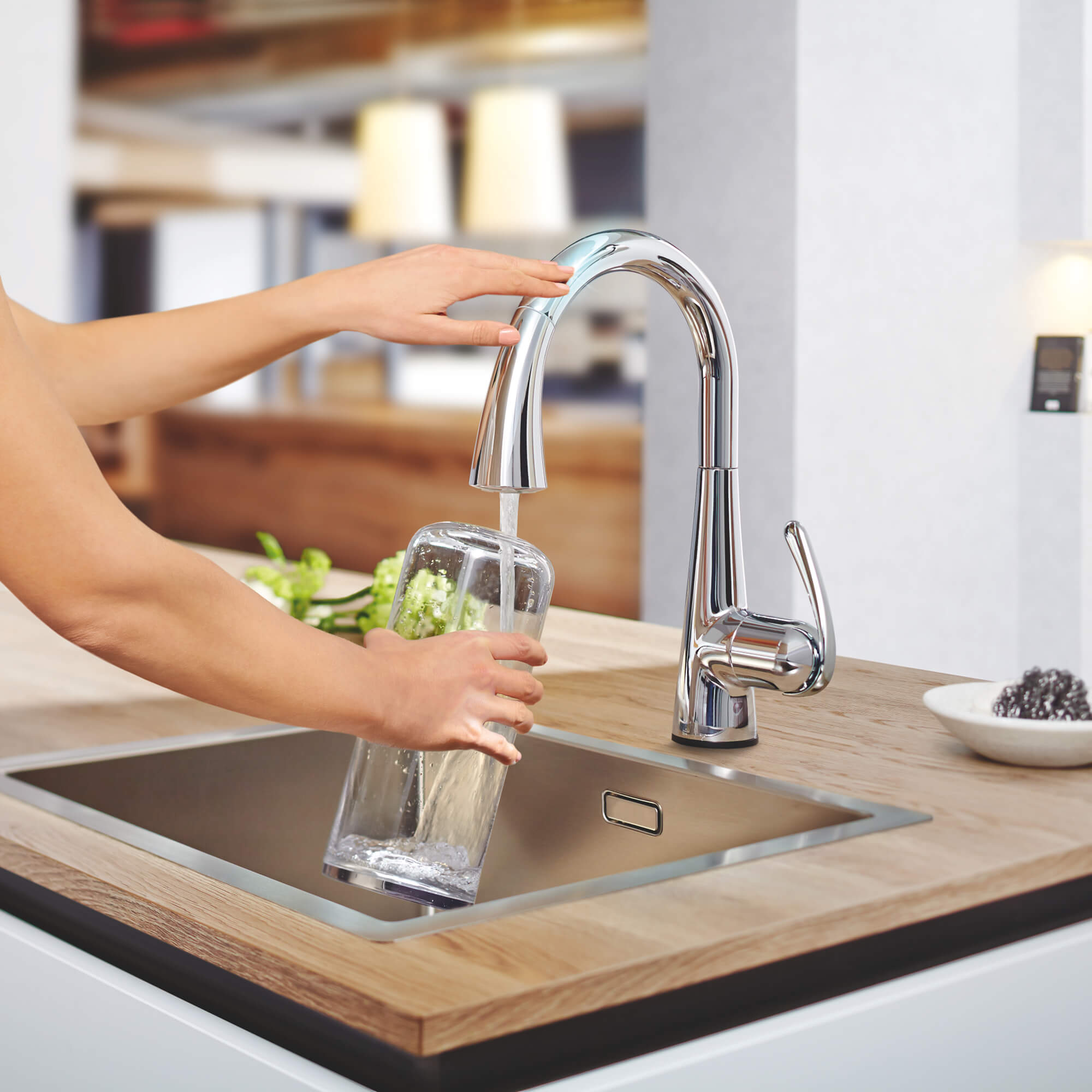 Fusion of Design and Technology
Invisible technology meets outstanding design.
Just touch the spout or body to turn the faucet ON or OFF.
If your hands are clean, simply hold it. You can adjust flow and the temperature with the lever. GROHE Ladylux3 Cafe Touch – a hybrid faucet that intelligently unites two operating functions.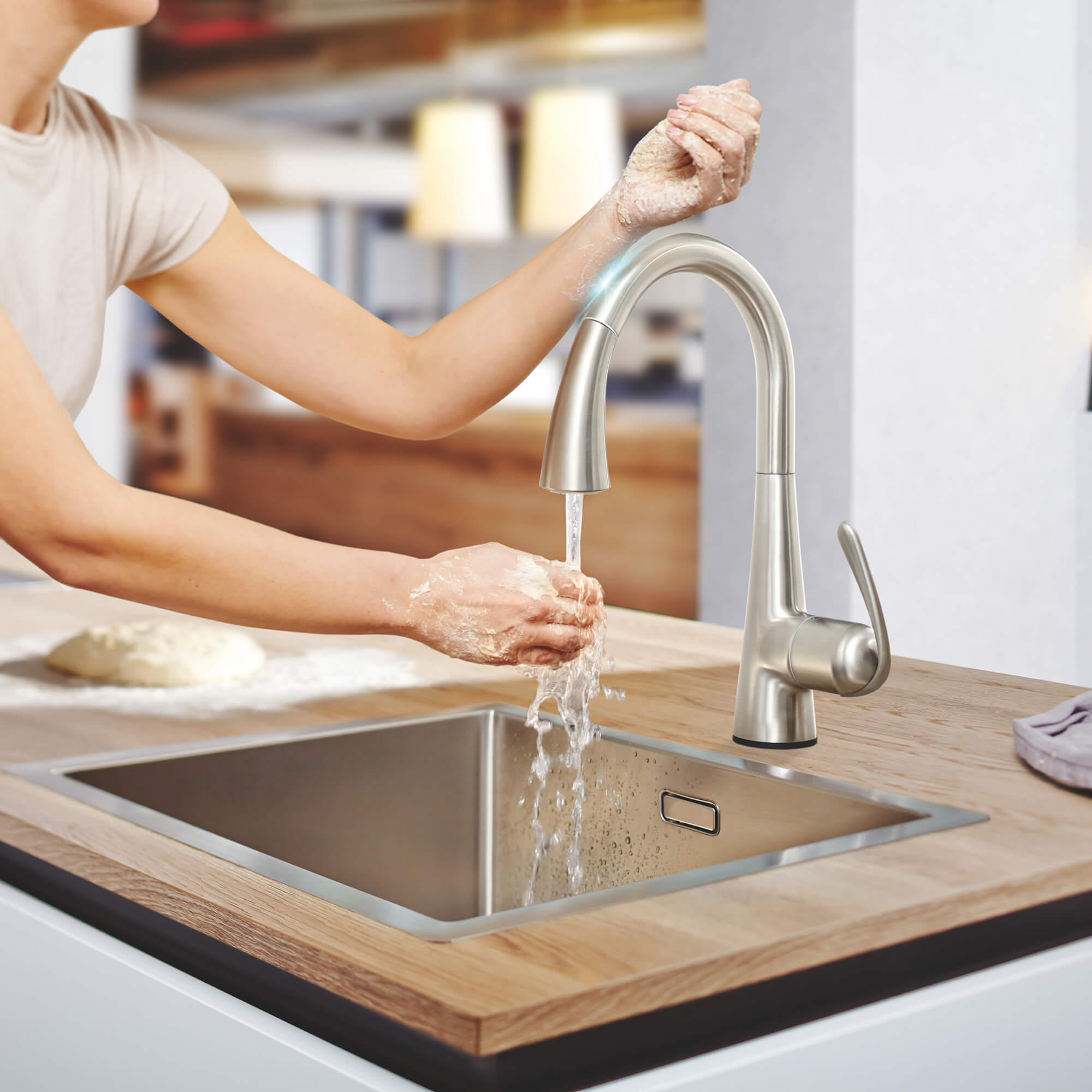 Clean and Hygienic


Your faucet stays clean even when your hands are not:
Start the faucet with your forearm or wrist to avoid cross contamination and to keep your faucet clean.