Touchless & Hands-Free Faucets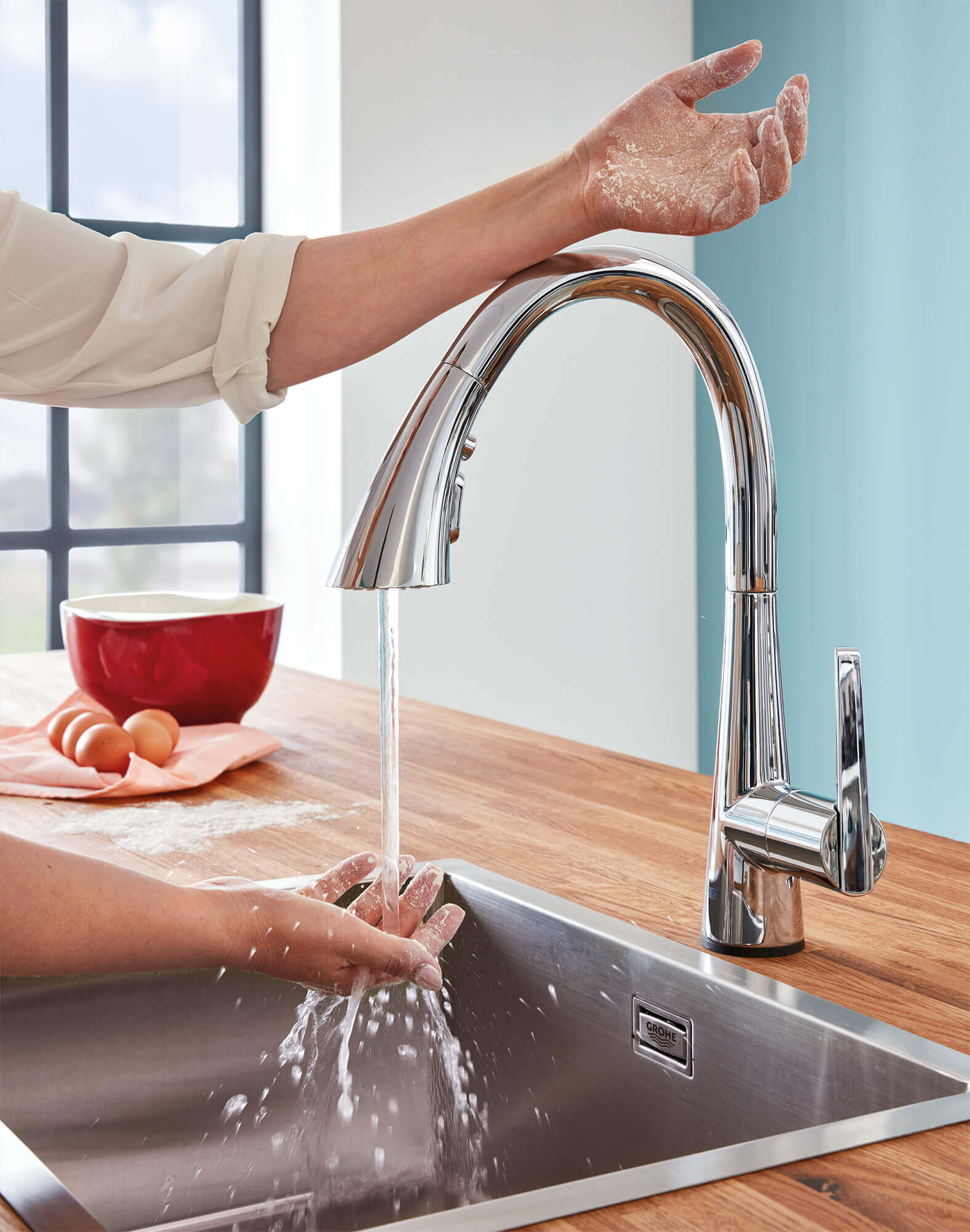 TOUCH FAUCETS
LOVE AT FIRST TOUCH


GROHE Touch faucets' most innovative feature is something you can't even see – but after just one touch you'll be smitten. They offer you the ability to control the flow of water in your kitchen with nothing more than a touch from your wrist, forearm or the back of your hand, ideal for all busy cooks and their helpers.

Your faucet remains clean and germ free. No matter how many times you use it. GROHE Touch faucets react to the slightest touch, letting you turn them on and off without leaving a mark. There is no need to use the lever – just tap the faucet with your wrist or forearm for perfect control every time.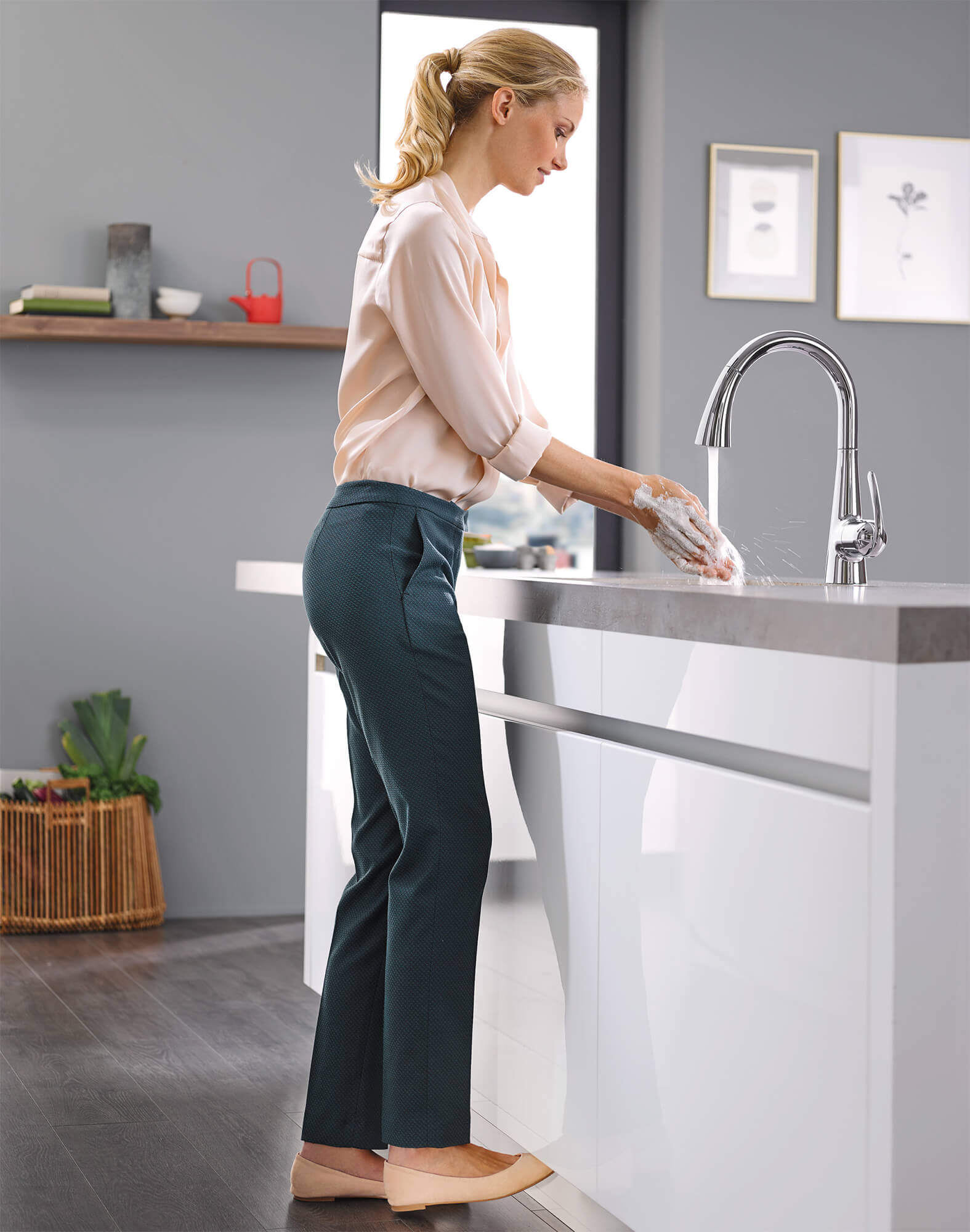 TOUCHLESS FOOTCONTROL FAUCETS
TAP YOUR FEET AND FREE YOUR HANDS


You can turn on GROHE Touchless FootControl faucets with a simple tap of your toe on the base unit leaving your hands free and your faucet spotless. This new level of kitchen convenience makes it easier than ever to fill heavy pots and clean the dishes or your hands while also leaving the tap sparkling and germ-free.

GROHE offers the Foot Control adapter that can be paired with a wide range of GROHE faucets including GROHE Zedra, Essence, Concetto and Minta.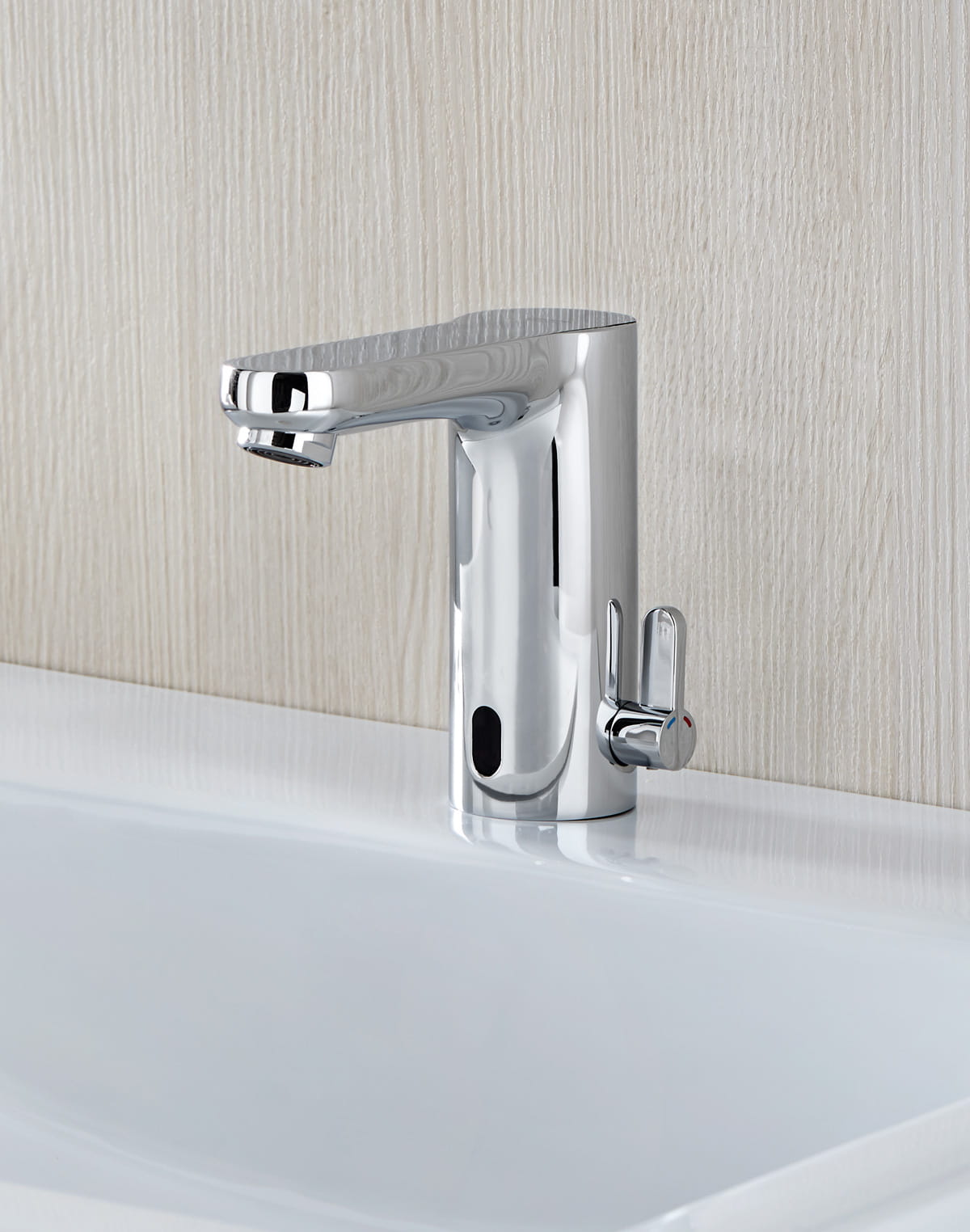 TOUCHLESS SENSOR FAUCETS
THE ULTIMATE CLEAN
Washing hands using a conventional faucet can leave your faucet dirty potentially leaving behind germs, bacteria, and viruses. Automatic faucets controlled by a sensor are therefore a good alternative for making hand washing more hygienic, especially in big, busy households. Since the faucet is controlled using an infrared sensor, you don't have to touch it at all reducing chances of spreading germs.
GROHE's automatic taps are not only hygienic, but also extremely convenient. You can easily preselect the water temperature and as the faucet is activated, the water comes out at the desired temperature every time. Also, with the use of highly precise sensors, hand movements are reliably detected. The infrared sensor also detects when you move your hands away from the faucet automatically stopping the flow of water.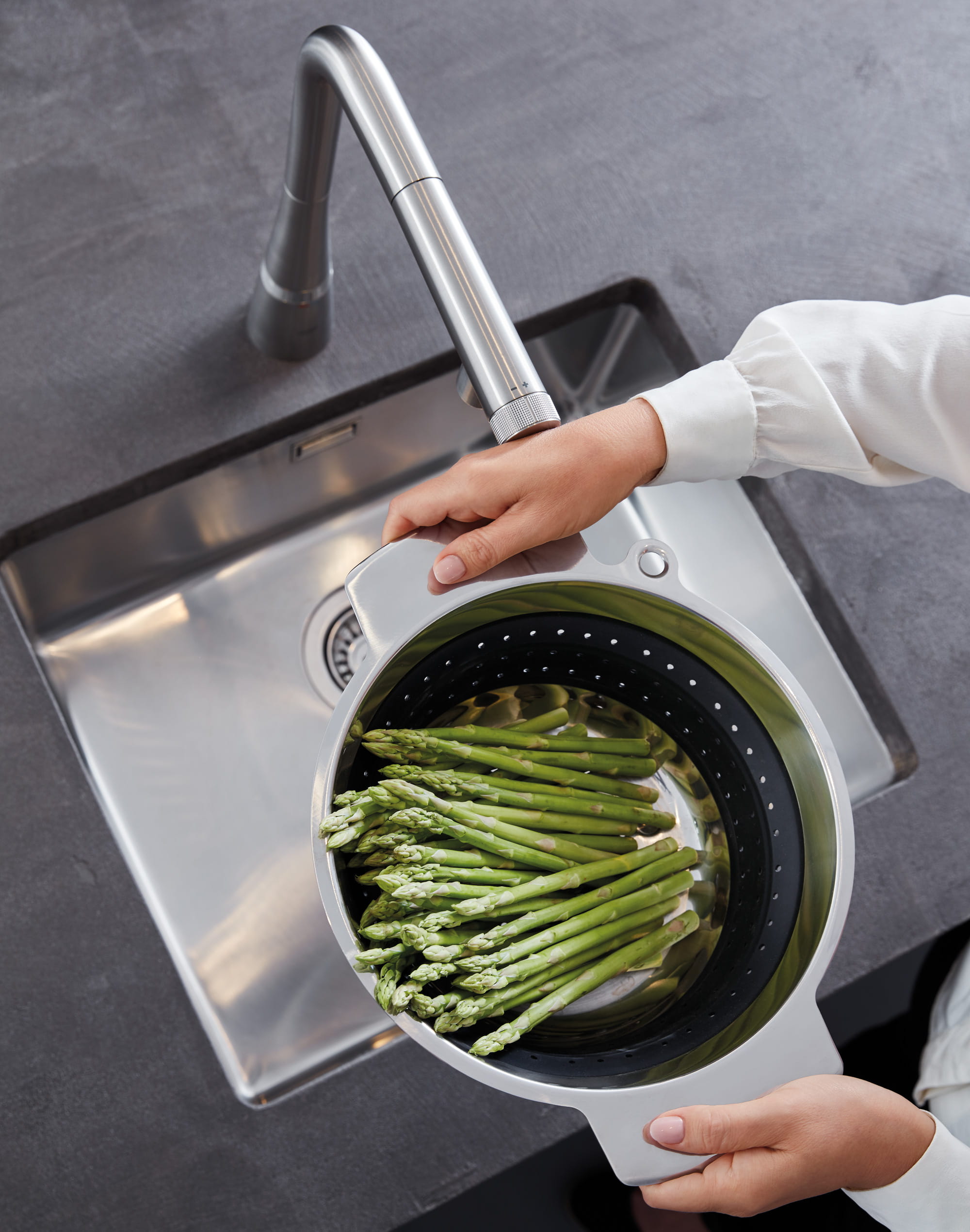 SMARTCONTROL FAUCETS
PRECISE CONTROL
Distinctly different in design and function, GROHE's SmartControl faucets offer sleek, streamlined designs with no lever or handles. Uniquely designed to make everyday tasks effortless, the exclusive GROHE SmartControl® button is conveniently located at the tip of the spout. Simply push the button to start water flow, push again to shut water off, ideal when hands are sticky or occupied. Turn the SmartControl button to adjust water volume from a soft stream to a powerful flow. A gentle turn of the valve at the base of the faucet delivers the perfect water temperature.
The GROHE SmartControl kitchen faucets are precision engineered, incorporating time-tested GROHE features for lasting beauty and superior performance.