NEW BUSINESS OPPORTUNITY
LEARN TO INSTALL THE GROHE SENSE GUARD
HOW DOES IT WORK?
The GROHE Sense Guard is a Wi-Fi connected water controller that is installed on the main water pipe. By tracking all water usage in the household, it is able to:
● Detect pipe breaks
● Detect micro leakages
● Detect long lasting water withdrawals
● Detect unusual consumption
● Shut off the water supply when leaks are detected to reduce severe damage
● Remote tracking through the GROHE Sense App, anytime and anywhere.
OUR CUSTOMERS NEED INSTALLERS LIKE YOU,

MAKE SURE THEY CAN FIND YOU!
We invite you to take part in our GROHE Water Security Expert online training. Upon successfully taking the training, your information will be added to our directory. Consumers interested in water damage prevention and installing GROHE Sense Guard are referred to Water Security Experts in the online installer locator and also directly from the GROHE Sense app.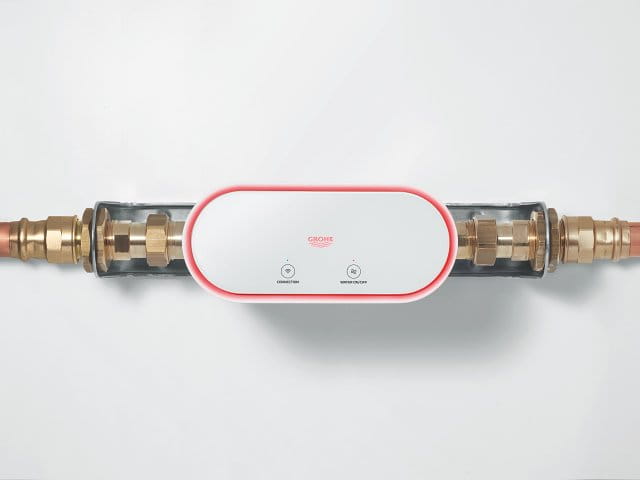 ONLY YOU CAN INSTALL THE GROHE SENSE GUARD,
THE SMART WATER CONTROLLER
At the end of your training, you'll know:
● Basic concepts of a Smarthome device
● How the GROHE Sense works
● Understand the operating principals of the GROHE Sense Guard
● How to physically install the GROHE Sense Guard on the main water line
● How to connect the GROHE Sense and GROHE Sense Guard to the Wi-Fi
● How to adjust settings based on customer's needs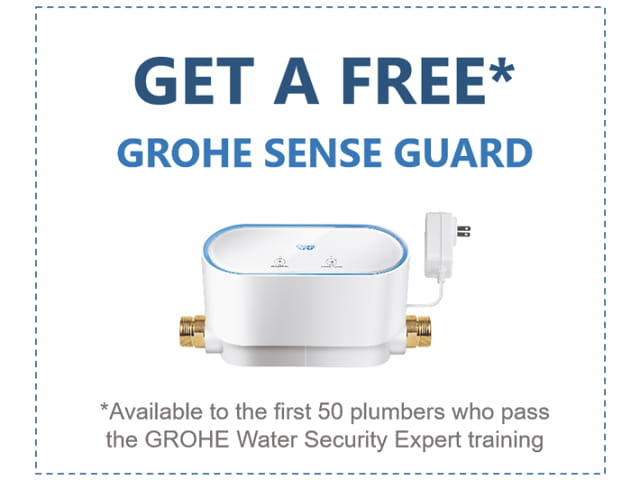 GET TRAINED & BECOME A WATER SECURITY EXPERT

When it comes to GROHE Sense Guard, the intelligent water controller, people need to ask you, the professional installer, for a safe and correct installation. Thanks to GROHE's innovative, intelligently engineered design it's a job that you can do quickly and easily.
Getting trained in the GROHE Sense water security system will help future-proof your business and give you additional expertise and advice to offer, as well as the skills to back it up