The kitchen is the central meeting point of every household. From breakfast to relaxing with friends, its design needs to meet the requirements of all of its users. Before you start, consider all the tasks and activities that you would like to use the space for and include an area for each of these.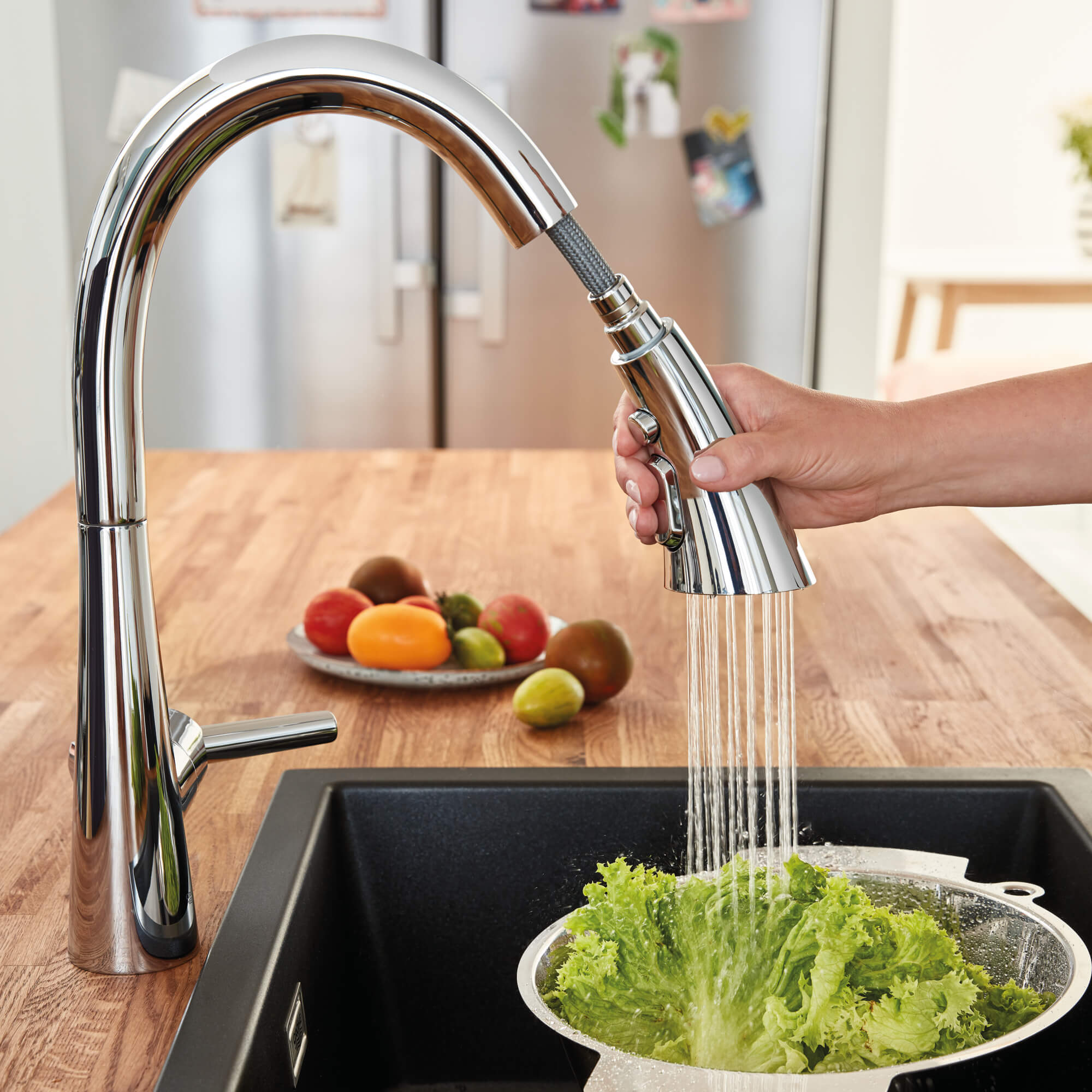 Kitchen Layout
Both the size and shape of your kitchen will help you to determine the best way to utilize the space. The principal activity zones: the sink, the stove and a preparation/serving area, should be laid out in a triangle. This is often referred to as the work triangle and is the most efficient way to plan a kitchen, as it cuts down on time spent walking between these areas.
It may be that you will need to re-locate some of the service points – e.g. water and electricity – within the space to create the best layout.
Locating the essentials
Ideally there should be an area of work surface, either side of the sink and stove. Freestanding range-style stoves give a semi-professional look. If you prefer built-in appliances, then consider locating a single or double oven in a tall unit as they are more convenient to use at this height.
Remember that front-loading appliances, such as ovens and dishwashers, will require extra space in front of them for comfortable access. Locate this dishwasher adjacent to the sink, so that you can easily pre-rinse dishes before loading the dishwasher.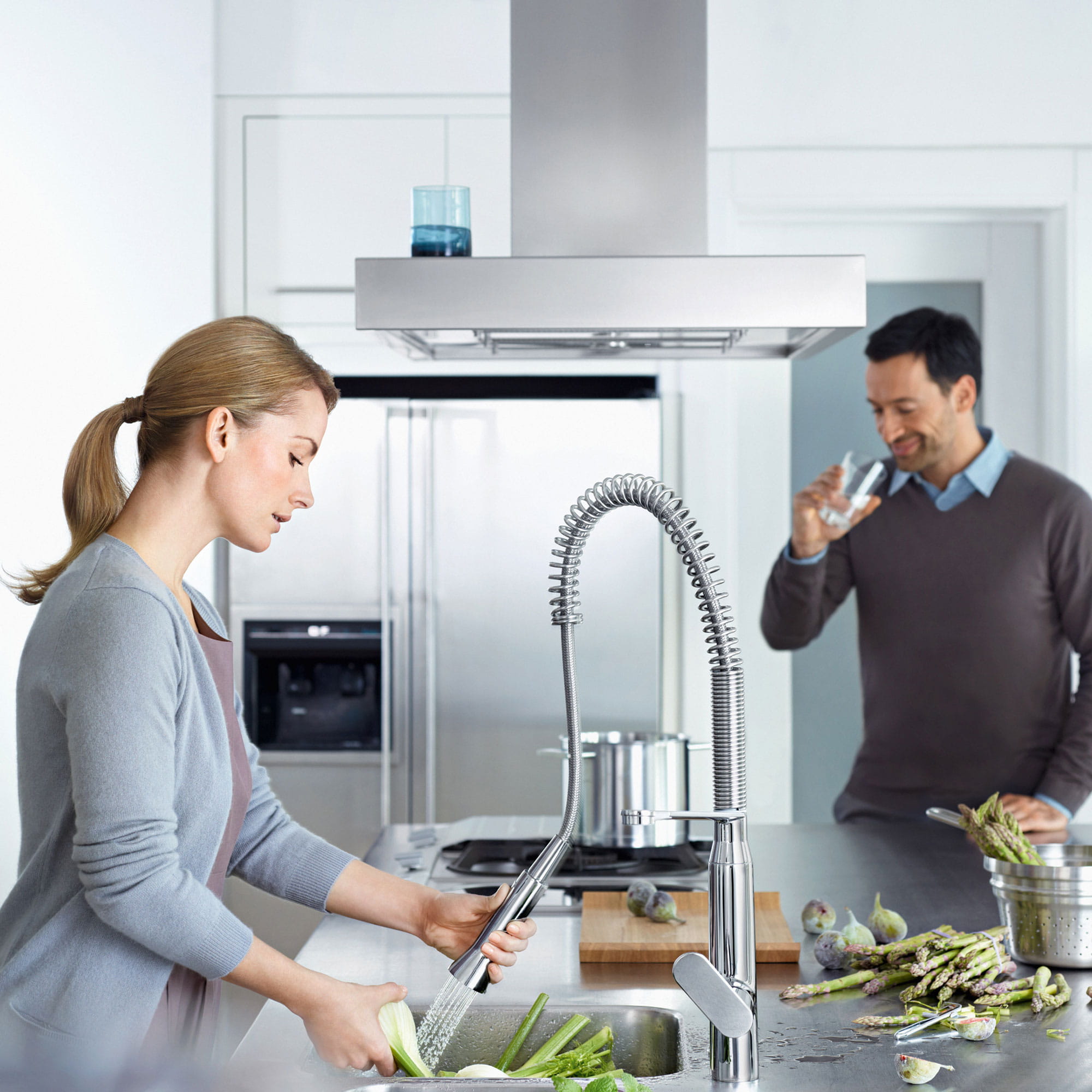 Style & Design
Consider the amount of storage space you will need for food, pans, tableware and small appliances. Locate wide pan drawers between the sink and the stove and allow adequate surface space for the kettle, toaster and other frequently used appliances.
Wall units often make a small kitchen appear smaller, so consider glass-fronted doors for a lighter feel, or combine them with open shelving. Tall pull-out cupboards are now popular and allow easy access to all their contents. Mid-height and full-height units can be used to house a built-in appliance as well as provide extra storage space.
Kitchen Dining
Open-plan kitchen/dining areas are now a popular choice. If you have the space, include an island to separate the work zone from the dining area. Here, choosing a different worktop material will add interest and help to define the two areas. This is also a good place to locate a breakfast bar for informal dining and a second sink.