Why Hands-free Faucets Are A Must-Have In Today's New Normal
Daily routines look different while social distancing, but if you're anything like our family-when we head back from groceries, return from a walk around the neighborhood, pick up the mail or open a new package-the very first thing we do is wash our hands. And if there ever was a time to consider hands-free faucets, now is it!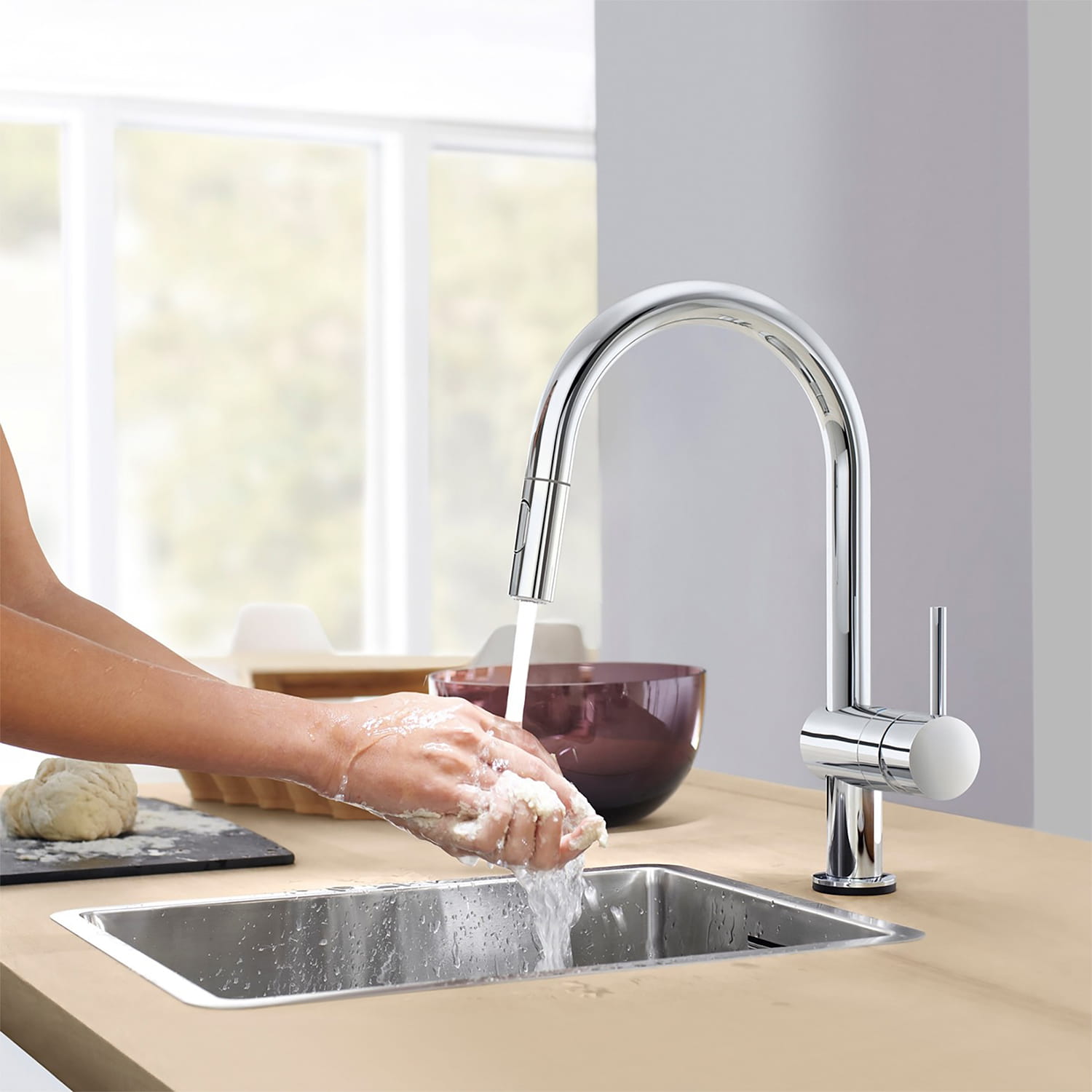 STYLES OF HANDS-FREE FAUCETS THAT FIT OUR LIFESTYLE
It's no surprise that even as my husband and I are considering swapping out our faucets for hands-free versions at home, my clients have sent increasing numbers of requests to add them to their renovations. In fact, after such an inquiry on one of our recent projects, I presented both the GROHE Minta Touch kitchen faucet and the Concetto kitchen faucet retro-fitted with GROHE's foot control technology. We recognized that the two options would be a great fit for a family with very young boys, a busy lifestyle, and an appreciation for both modern décor and superior quality in kitchen and bath fixtures. The gorgeous Minta, with the option of a unique and rather awesome u-shaped spout, and foot controlled Concetto have obvious benefits. Since germs are less likely to spread when we have fewer things to touch- a tap of a clean wrist or a swipe of your foot to turn the water on makes perfect sense. Pair it with an automatic soap dispenser and you have a winning setup!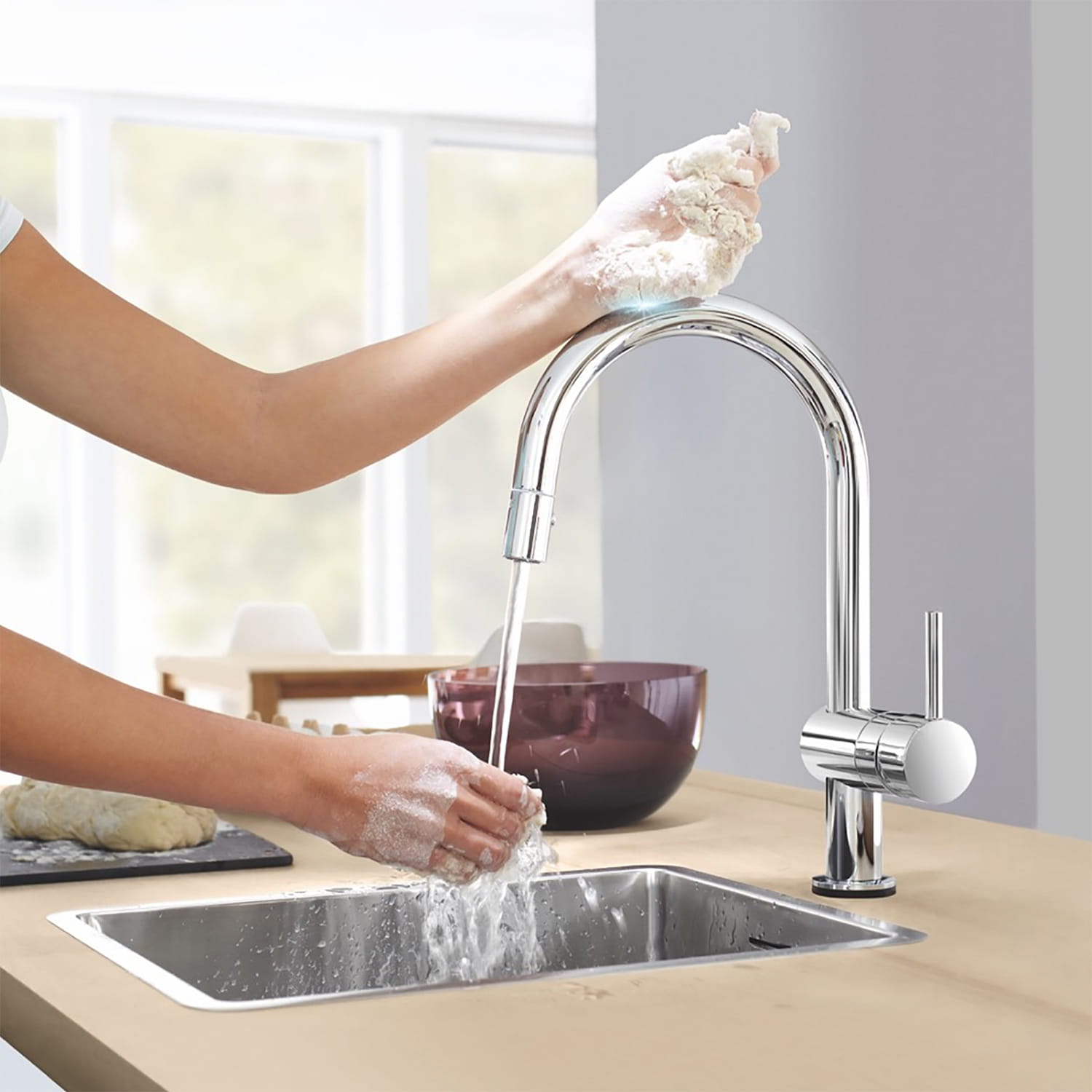 HANDS-FREE FAUCETS REDUCE CROSS-CONTAMINATION
And though my clients currently call a construction zone their kitchen, they're already looking forward to all the home-cooked meals they'll prepare in the new space. Having a tap touch faucet means less cross contamination between meats and vegetables- something I'm definitely paying more attention to now that we are cooking more meals at home.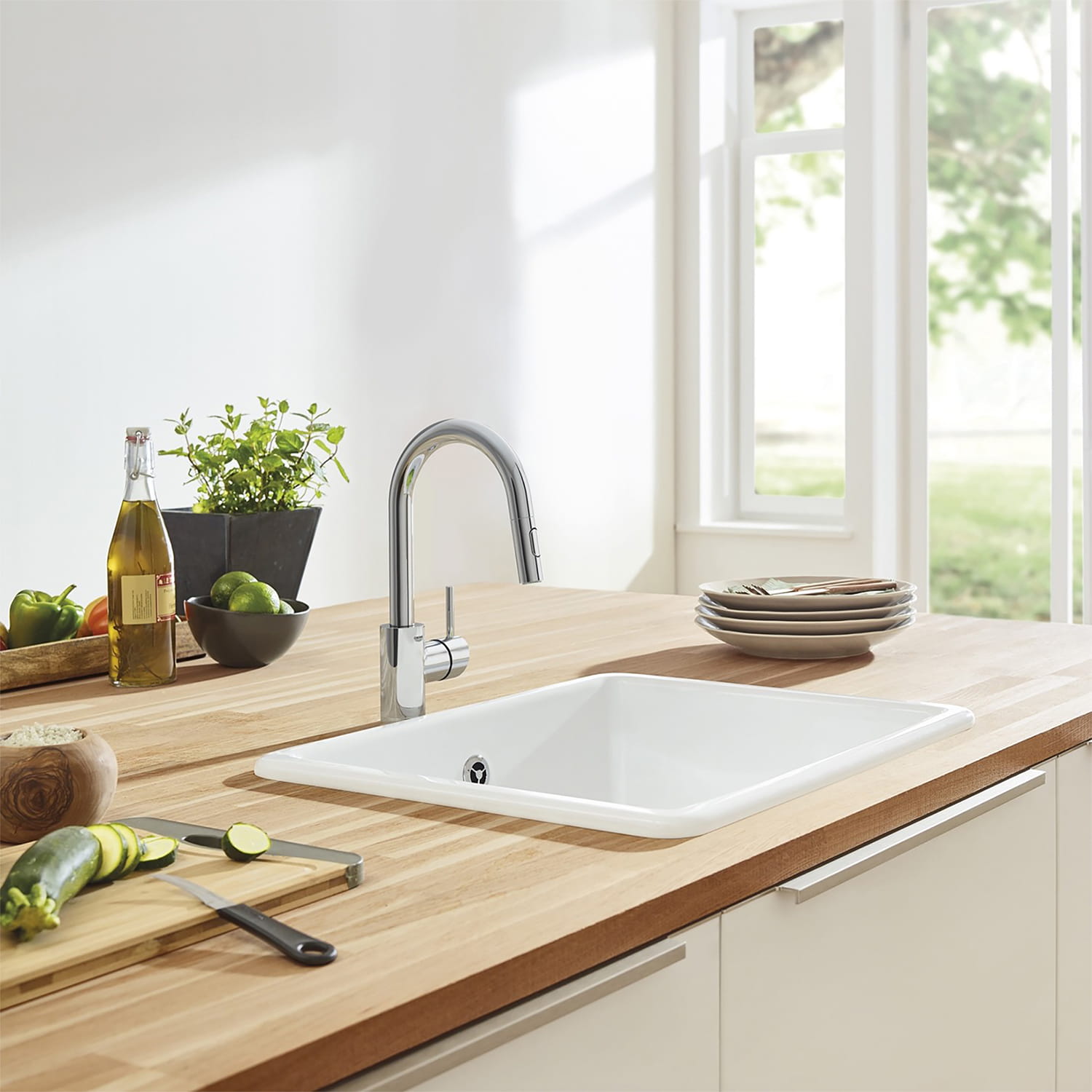 TOUCHLESS FAUCETS CONSERVE WATER
Another important concern for me, and the homeowners who trust our firm to develop their dream space, is environmental conservancy. Remember those young boys I referenced? I know all too well what kids like to do when mom and dad aren't hovering- and that's to not turn things off! Not ideal when you are being conscious of saving water. With the Minta & Concetto hands-free faucets, unnecessary amounts of water spilling into a drain is no longer an issue when they automatically shut off after 60 seconds!
With all of the hands-free faucet's efficiency and water conservation benefits, I'm looking forward to seeing which model is picked for this kitchen renovation. Knowing that GROHE is behind whichever product is chosen, I am confident that it will stand the test of time and the family will love it for years to come.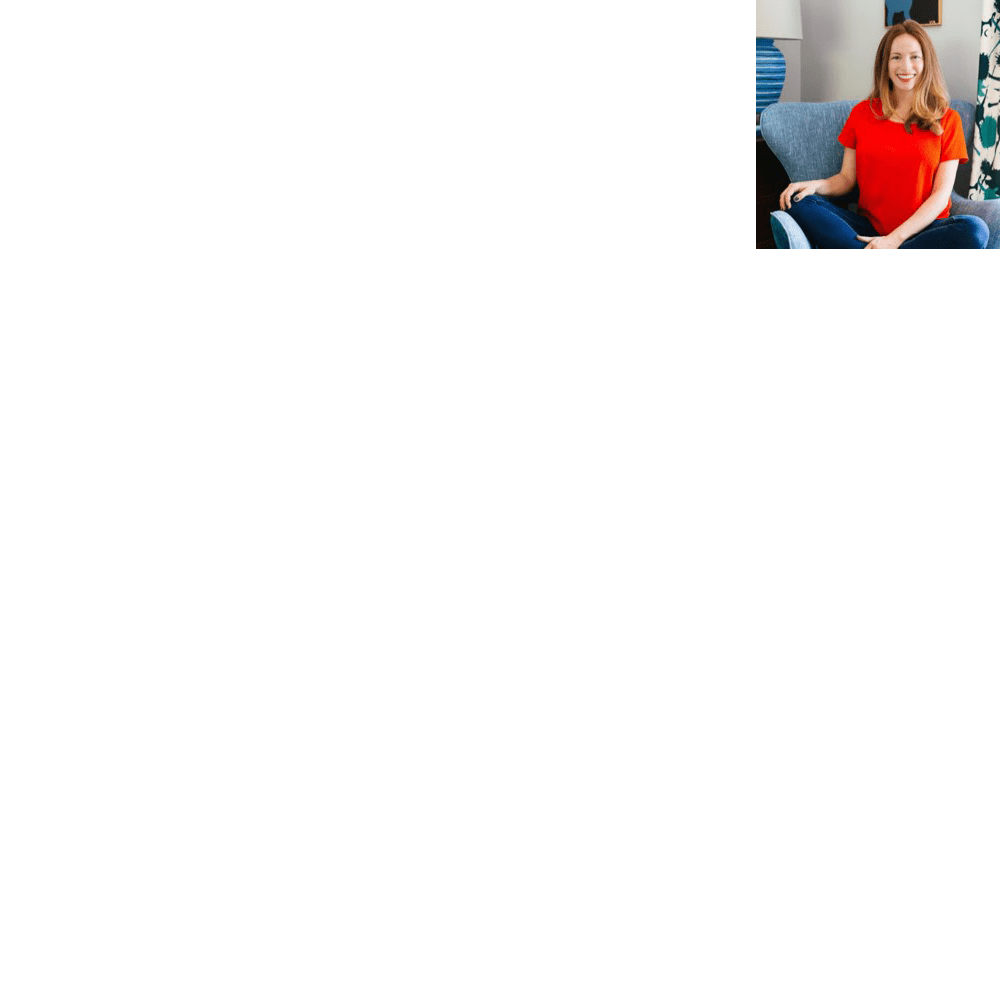 About The Author
Diane Rath
Principal Designer and Owner
The Rath Project
Specializing in residential interiors, principal designer and founder of CT based firm, The Rath Project, Diane Rath cultivates collected and eclectic spaces punctuated by bright bold colors and fun pattern play-encouraging homes to be at once festive AND functional. The Rath Project believes in the importance of infusing the unique personality of each individual into a home, while also creating a sense of cohesion by finding the thread that ties together every family members' style and needs.