GROHE GOES ZERO AND COMMITS ITSELF TO PRODUCE CARBON NEUTRAL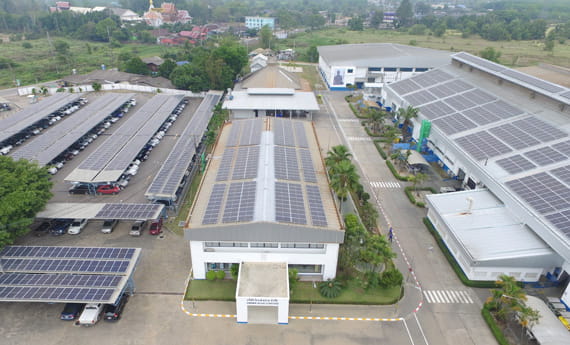 It´s in the news every day: Temperatures are constantly increasing, sea levels are rising and glaciers are melting. Needless to say, these developments have a major impact on our lives. Since CO2 emissions are one of the main reasons for climate change, GROHE has now committed itself to be one of the first leading sanitary manufacturers to produce CO2-neutral.

GROHE converted all its production plants as well as the logistics centers in Germany to run on green electricity in July 2019. We will offset unavoidable CO2 emissions through two compensation projects a hydroelectric power station in India and a borehole maintenance project in Malawi which are based on extremely stringent criteria, such as the Gold Standard, developed under the aegis of the WWF. Here, in addition, activities also contribute to sustainable, ecological and social development in the project environment.

This milestone is the logical outcome of the sustainability efforts that GROHE has pursued so far to conserve resources. In its product lines, the brand invests in research and development to produce intelligent, sustainable solutions that help to save water, energy, and waste without compromising on comfort and performance. This attitude also applies to whole production plants – GROHE has invested in block heat and power plants in two of their German production plants, in Hemer and Lahr. For the plant in Klaeng in Thailand, GROHE was also awarded a silver certificate by the German Sustainable Building Council (DGNB). After the expansion of the factory building in 2017, it´s now the most sustainable production plant of its kind in Southeast Asia.