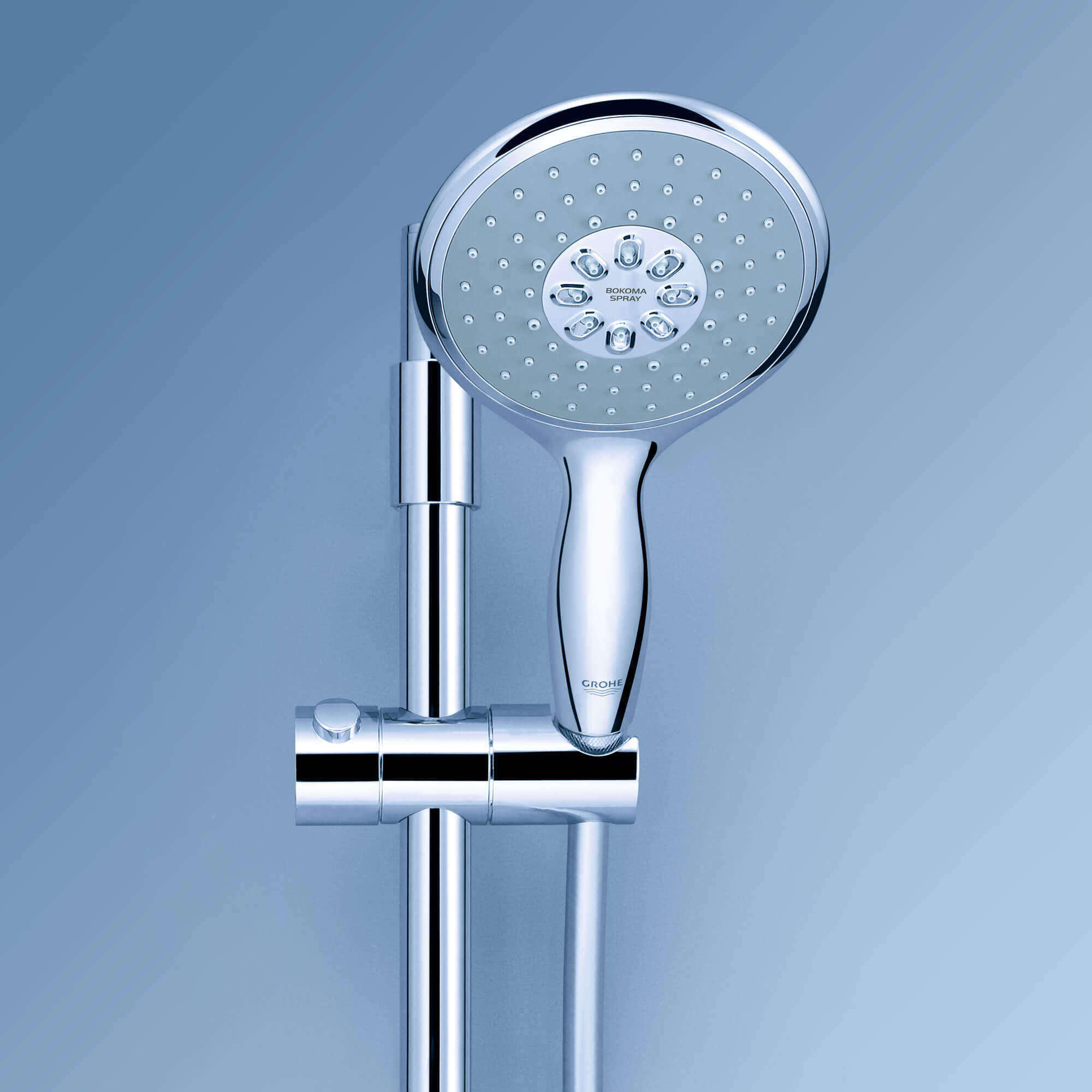 GROHE Power&Soul
Probably the most innovative shower in the world

How do you like your shower? A refreshing burst of water to energize and stimulate in the morning – cleansing your body and awakening your mind. Or something a little more relaxing in the evening – soft, restorative air-infused bubbles that gently caress your skin?
GROHE Power&Soul® showers have been created with full appreciation of your moods and needs. Powered by GROHE DreamSpray® technology, four innovative spray patterns – GROHE Rain O2, Rain, Bokoma Spray and Jet– offer a choice of tempting experiences. And with the introduction of One-Click Showering, switching between and combining spray patterns has never been easier.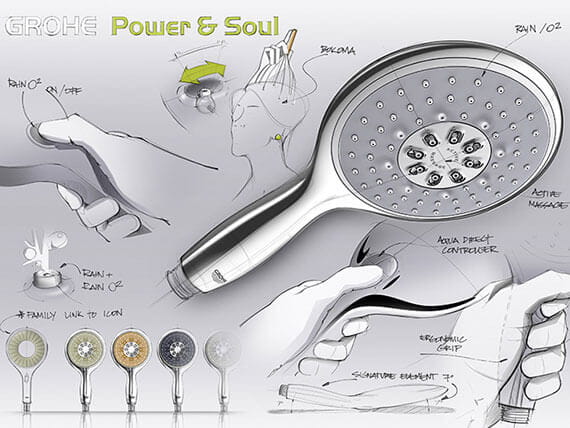 GROHE Power&Soul – natural, fluid shapes and pure refreshment
Enjoy the choice of innovation. Everyone's idea of the perfect spray pattern is different, which is why GROHE Power&Soul® showers feature up to four different sprays. Revitalizing or relaxing, stimulating or soothing, whichever sensation you're searching for, we have a spray to match.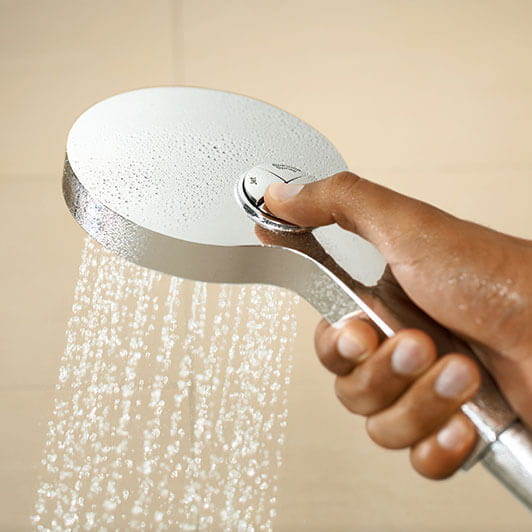 GROHE Rain O²
A soft, smooth spray based on our original Rain spray. Air is drawn into the shower head and mixed with the water for a wider and fuller spray.
Rain


An effective pattern to brace the skin. Mimicking exhilarant heavy rains, the spray provides a full and even coverage.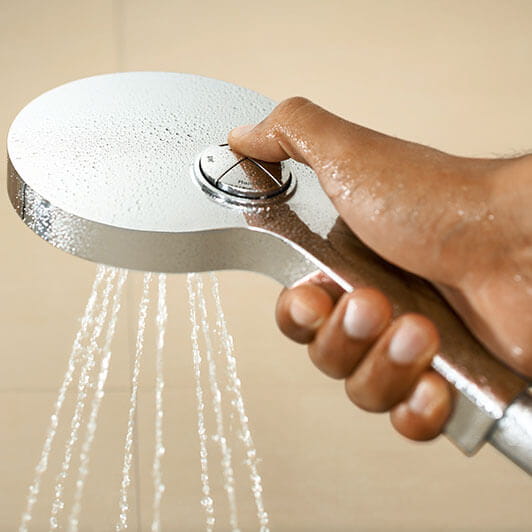 Bokoma Spray
A not just pulsating but moving circular spray for a stimulating massage that unprecedentedly revives the spirit.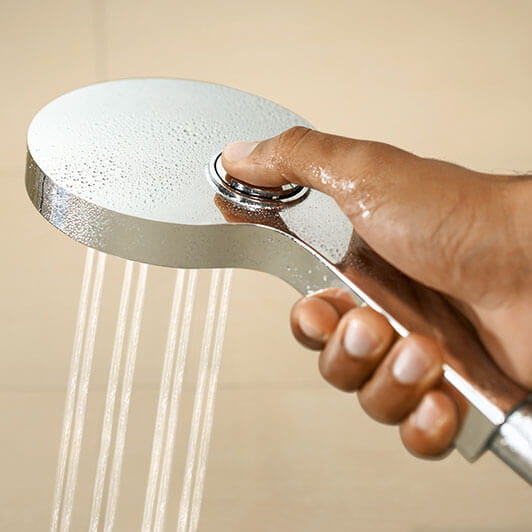 Jet


A focused circular spray which delivers a refreshing burst of water. Ideal for stimulating the skin or simply cleaning the bathtub or shower.