GROHE BLUE®Water Filter Kitchen Faucets

Our all-in-one home water cooler and carbonation system delivers freshly chilled and filtered water straight from the kitchen faucet, with a level of carbonation matched to your taste.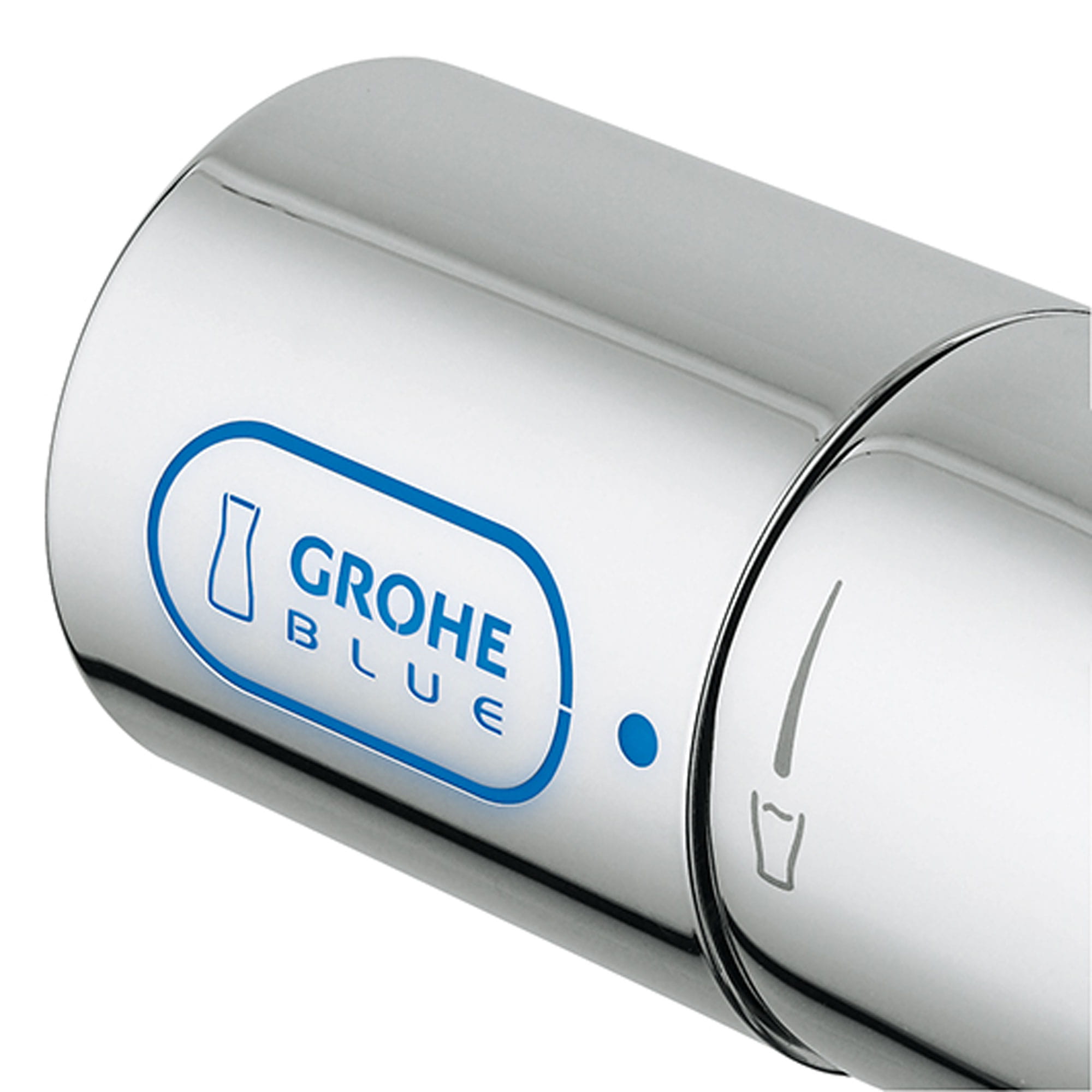 GROHE Blue Chilled & Sparkling


The Water Filter System with Extras
GROHE Blue Pure is the alternative for purified, still water straight from your kitchen faucet. Using the unique GROHE Blue filter technology it turns ordinary tap water into fresh water, removing all of the substances that can impair its taste.
Finished in GROHE StarLight® chrome, the faucet has separate internal waterways – one for filtered water and the other for unfiltered water. GROHE Blue filter cartridge can purify up to 600 liters of water and can be replaced in just a few steps. It delivers a pure, refreshing taste experience with no after taste of heavy metals, limescale or chlorine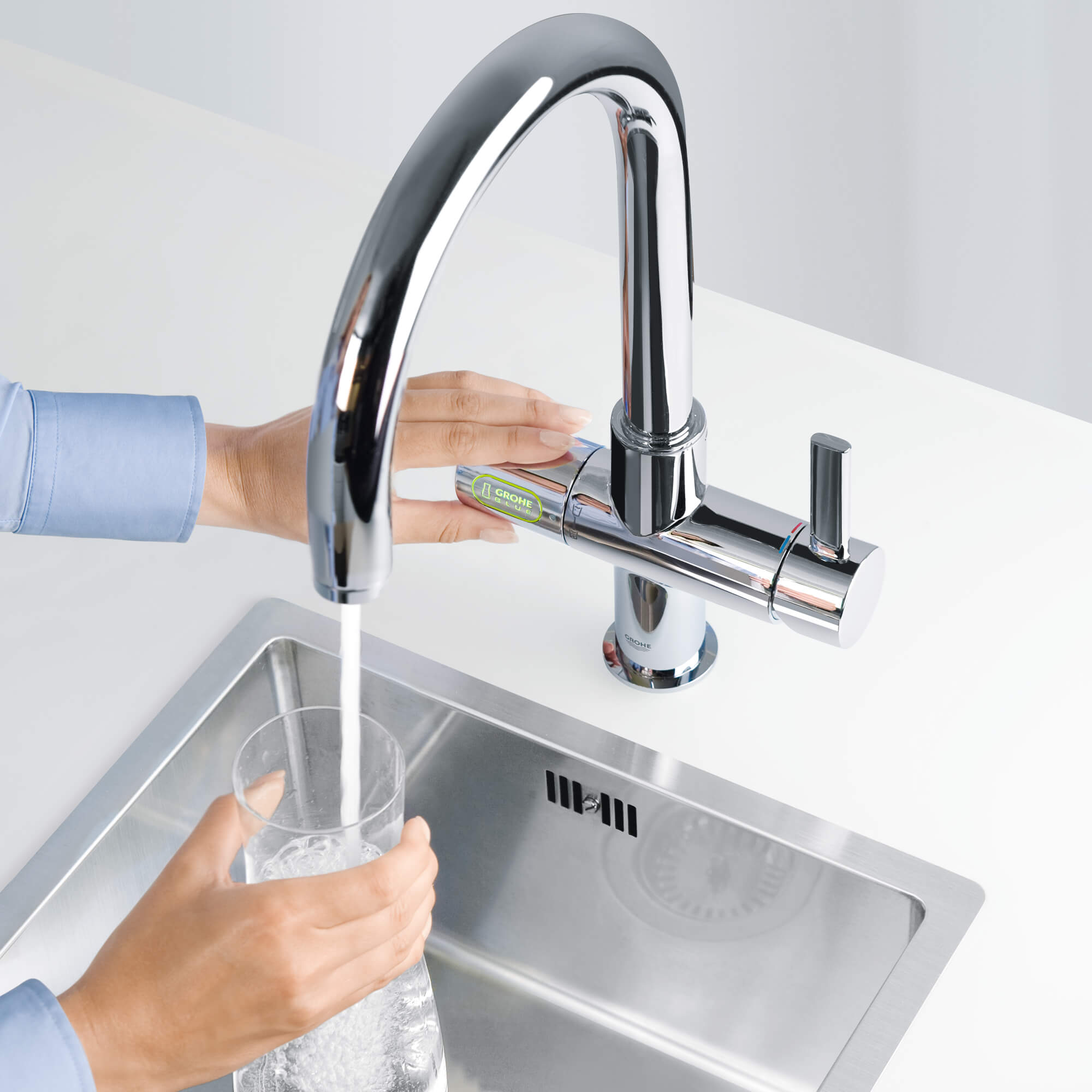 Home Water Cooler
Home water cooler
After the water has passed through the four-step filtration process, the under-sink water cooler chills the filtered water to a pleasant temperature of 6° Celsius (42.8° Fahrenheit)
Home water carbonator
Still, semi-sparkling or carbonated? Unlike a countertop soda maker, our water filter faucet with cooler and carbonator takes up no extra space on your kitchen work surface.
The
GROHE Blue®
Chilled & Sparkling water filter system delivers filtered, chilled and carbonated water direct from your kitchen faucet.
Simply turn the three-step handle on the left of the faucet to select chilled and filtered water, with two levels of carbonation perfectly balanced to your taste.
Step 1 – still
Step 2 – semi-sparkling
Step 3 – fully carbonated