touchless Faucets & relaxing rain showers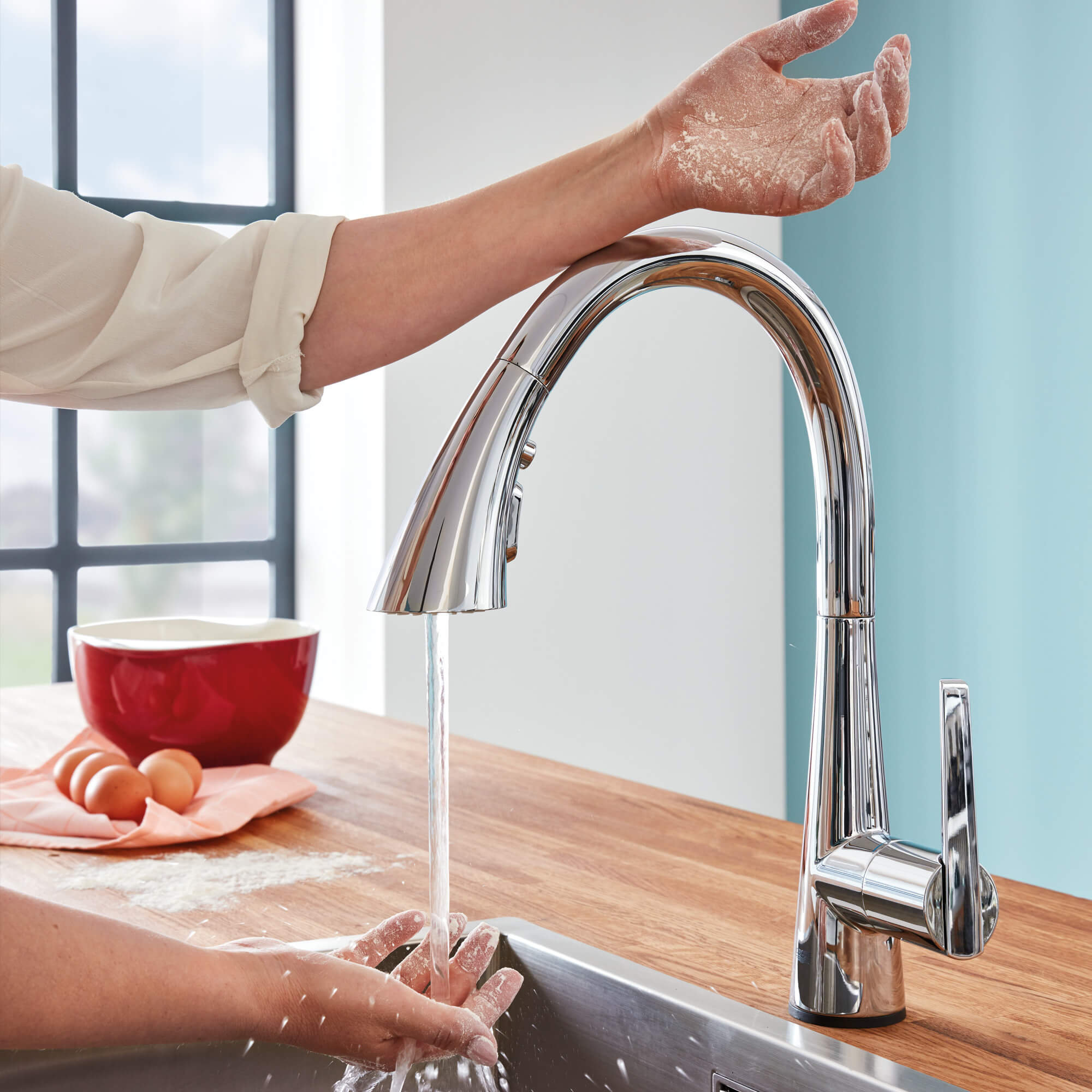 HANDS-FREE FAUCETS
LOVE AT FIRST TOUCH
GROHE Touch faucets' most innovative feature is something you can't even see – but after just one touch you'll be smitten. They offer you the ability to control the flow of water in your kitchen with nothing more than a touch from your wrist, forearm or the back of your hand, ideal for all busy cooks and their helpers.
Your faucet remains clean and germ free. No matter how many times you use it. GROHE Touch faucets react to the slightest touch, letting you turn them on and off without leaving a mark. There is no need to use the lever – just tap the faucet with your wrist or forearm for perfect control every time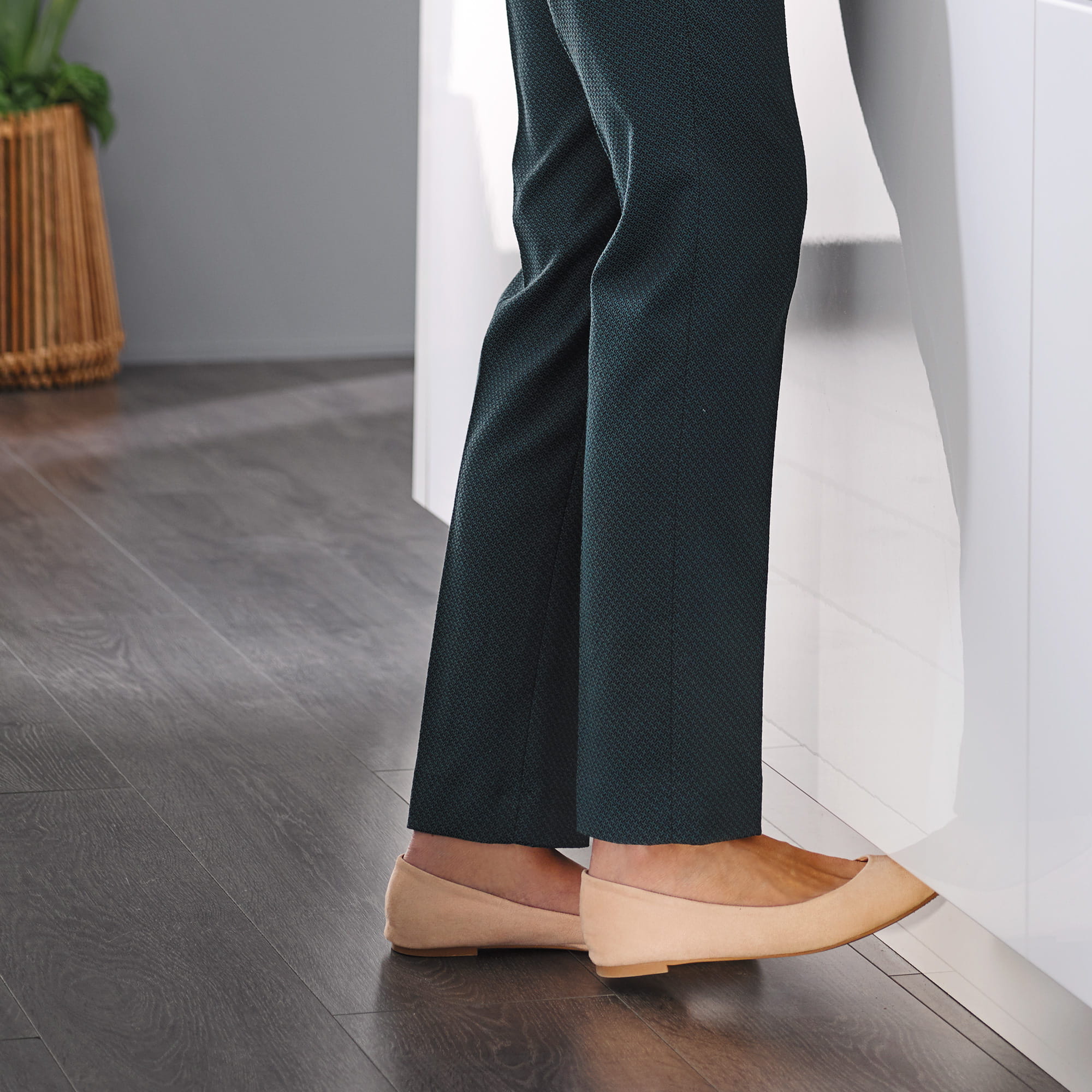 FOOT CONTROL FAUCETS
FREE YOUR HANDS. TAP YOUR FEET.
If hygiene and convenience are priorities in your kitchen, why not go touchless? GROHE's new Touchless FootControl faucets can be turned on and off with a gentle tap of your foot on the base unit, leaving your hands free and your faucet clean and spotless at all times. You can convert a wide range of GROHE pull-out or pull-down kitchen faucets into a hands-free model with our retro-fit set. See below list of compatible faucets. So wave goodbye to germs, mess and hassle...with your feet!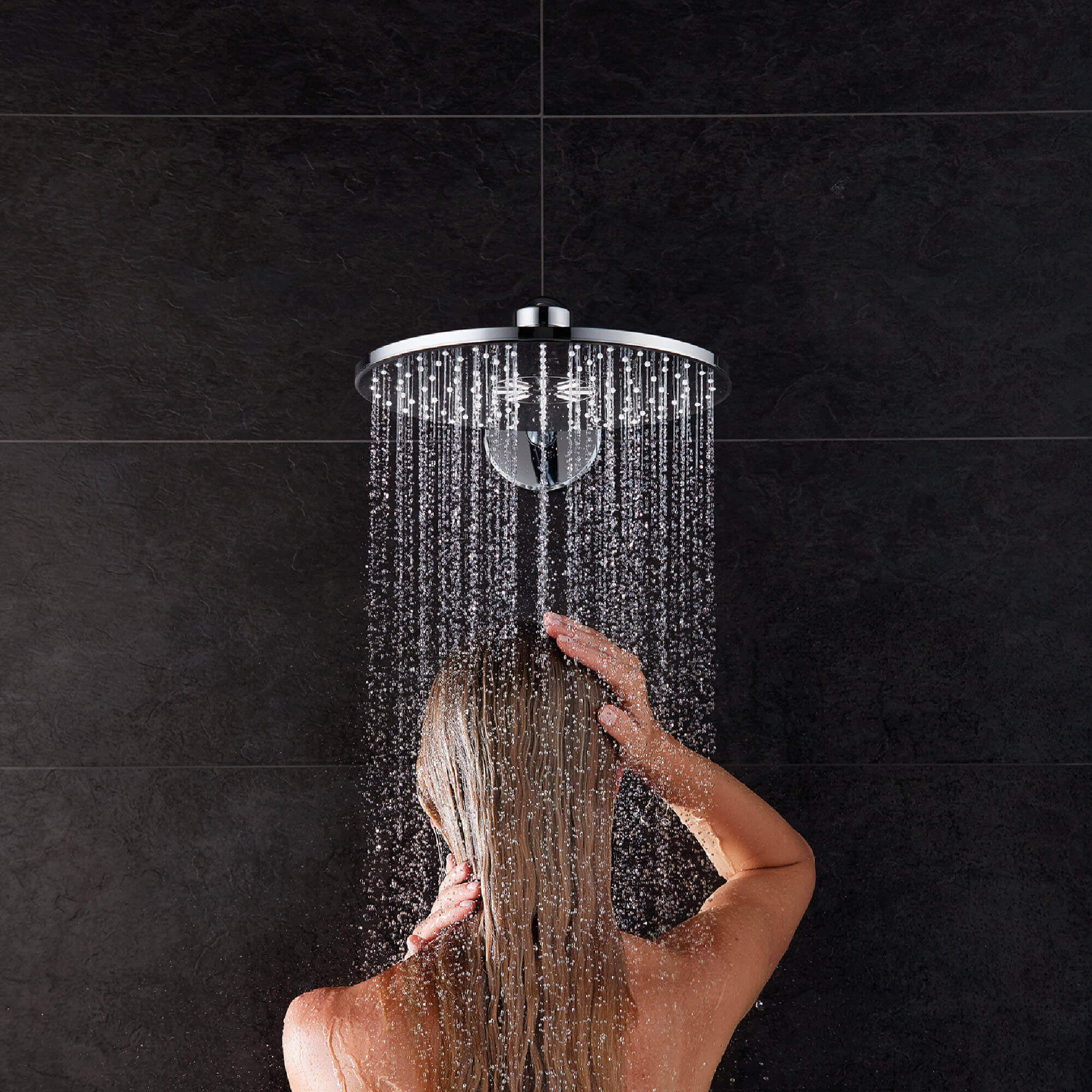 RELAX WITH A RAINSHOWER
A GREATER SHOWER EXPERIENCE


A Rainshower head offers full water coverage with a soft, delicate pattern meant to recreate a summer rain. With an even pattern, a rainshower head is guaranteed to wash away any stress you carry into the shower with you.
GROHE rainshower heads are available in all shapes and sizes - to match your personal taste and all bathroom designs. Each is equipped with GROHE DreamSpray technology, which guarantees an unbeatable shower experience with a luxurious, powerful spray, while the SpeedClean shower nozzles prevent lime scale deposits.