Water Saving dual-flush Toilets

Concealed dual-flush Cisterns
Designed for use with wall-hung toilets and back-to-wall toilets, concealed dual-flush cisterns let the user choose how much water to use when flushing the toilet. By using a lower volume of water to flush the toilet you can dramatically reduce your annual water consumption and contribute to the protection of this valuable natural resource.

How much water does a dual-flush toilet use?
The GROHE range of concealed cisterns allows you to choose between single flushing, start/stop flushing and dual flushing – this is determined by your choice of flush actuation plate. A dual-flush toilet offers a choice of two flush volumes: large, 6 liters and small, 3 liters. The cisterns can also be adjusted to flush with a reduced volume of 4.5 liters and 3 liters.

Flush plates for dual flush toilets
Choose a flush plate that complements the design of your bathroom faucets and shower for a fully coordinated look. GROHE flush actuation plates can be fixed either horizontally or vertically to work with your tiling scheme and also give access to the concealed cistern for maintenance.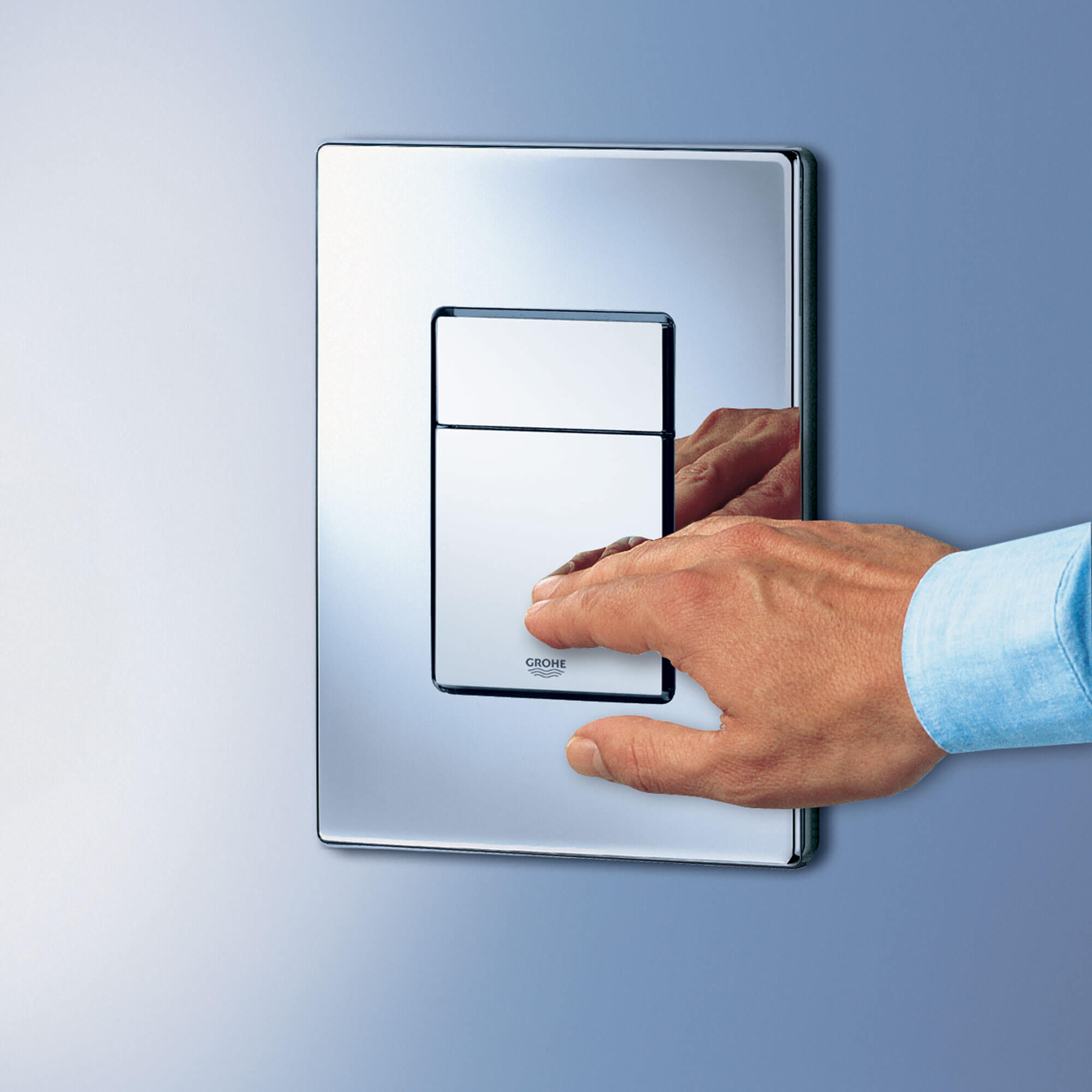 Larger volume

Press the large button on the plate to flush with a larger volume of water.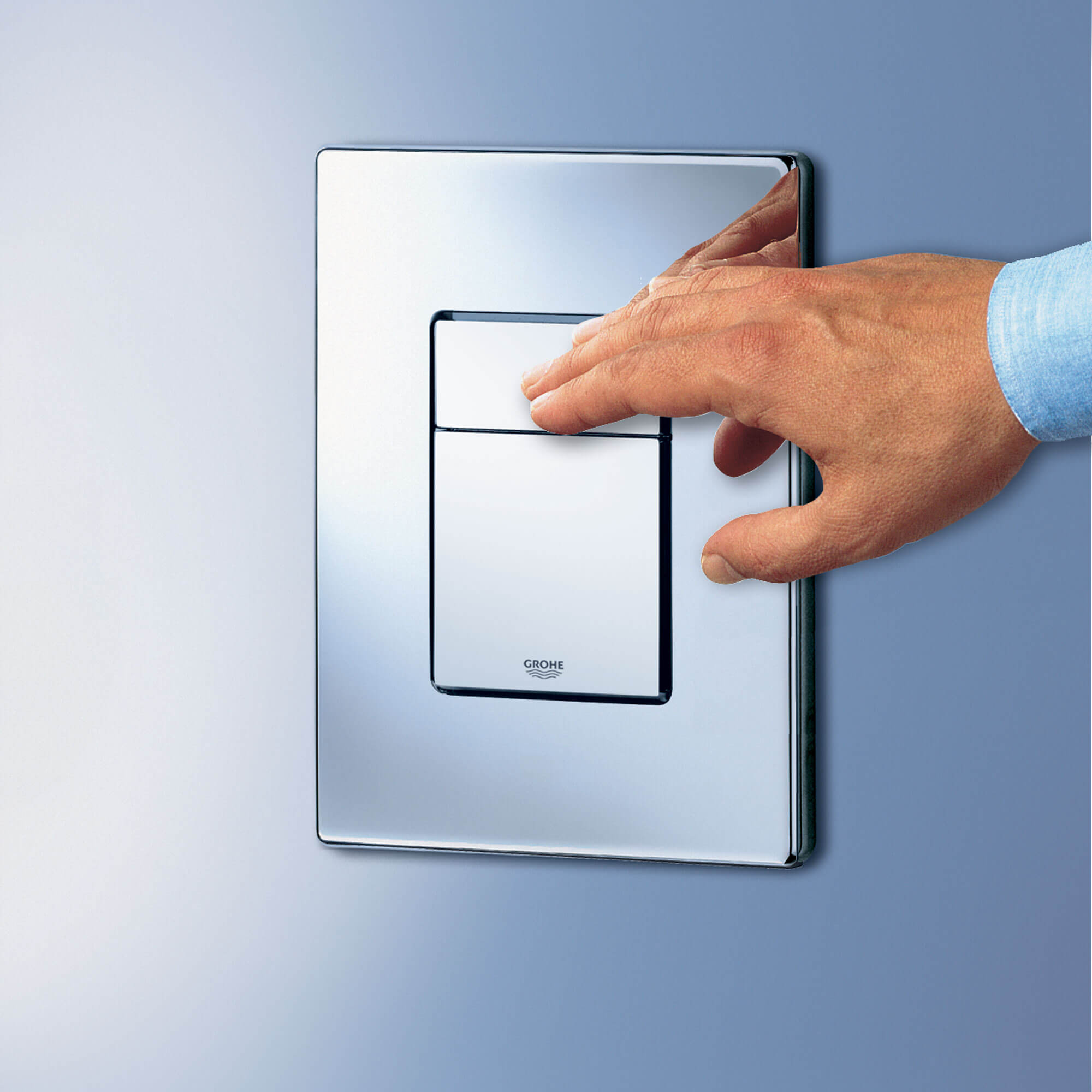 Smaller volume

Press the small button on the plate to flush with a smaller volume of water.
Recommended product ranges