LADYLUX® L2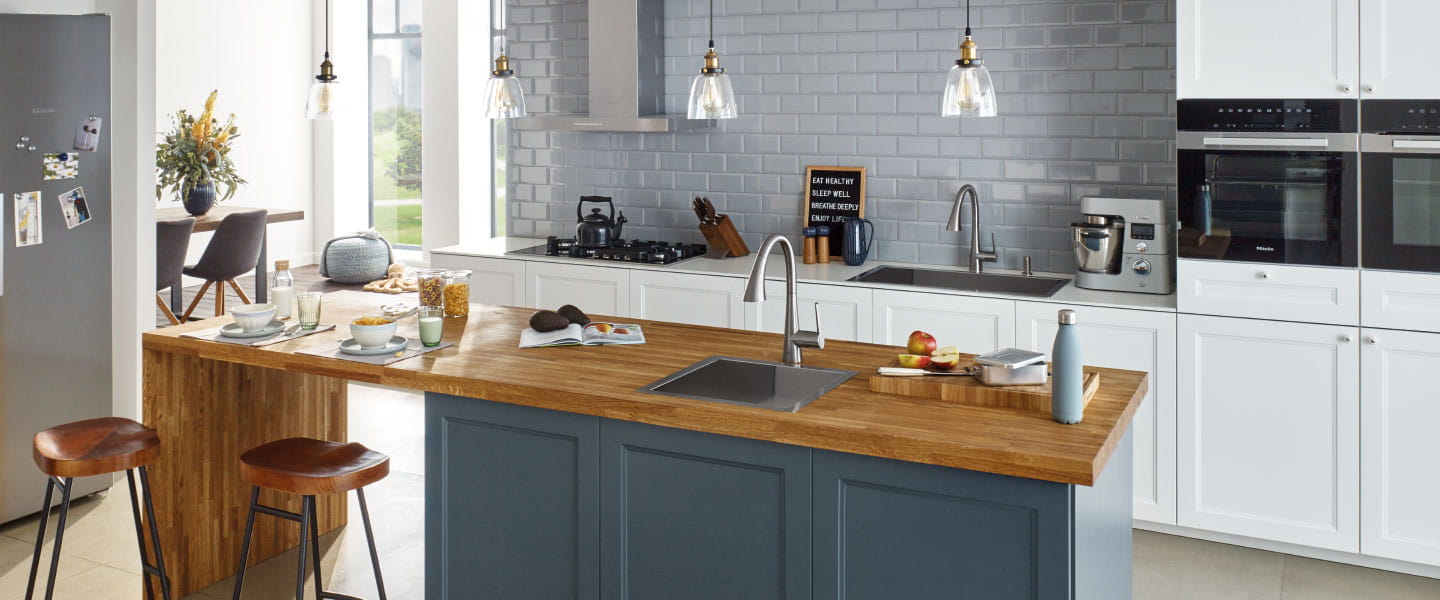 Elegance Engineered to Endure
GROHE LADYLUX L2
From concept to kitchen, the Ladylux® L2 Faucet Collection is a testament to innovation, design excellence and dedication to making life easy, efficient and aesthetically pleasing. Renowned for understated elegance and sophistication, GROHE incorporates advanced features in this sleek collection created for the discerning homeowner.

GROHE LADYLUX L2 COLLECTION

PRECISION GERMAN DESIGN AND ENGINEERING

With a sleek, minimalist design, the new Ladylux® L2 Kitchen Faucet Collection continues the GROHE tradition of pairing modern style with new, innovative technology essential in today's kitchen. Equipped with features like magnetic docking for easy, secure retraction and touch technology, the Ladylux L2 Collection is thoughtfully designed with German engineering for efficiency and convenience. Ladylux L2 is updated with features and functionality like triple and dual-spray toggle controls that allow users to easily switch from regular to shower spray functions, cleaning more effectively and making everyday kitchen tasks easier.
The Ladylux L2 Collection features GROHE's signature Silk Move® technology for precise and effortless water control for a lifetime of smooth and comfortable faucet handling. True to the GROHE German heritage, the Ladylux L2 Kitchen Collection is geometrically designed with a 360° wide swivel radius for full sink coverage and uniquely suited to equip and coordinate with an entire kitchen. Designed to meet the GROHE Zero guarantee, the body of the faucet does not add any lead or nickel into the drinking water because of the advanced inner-water guides, while a durable coating to maintain cleanliness and a lustrous finish.
LADYLUX® TRIPLE SPRAY FAUCETS

The Ladylux® L2 triple spray function incorporates the new, forceful Blade spray, which delivers maximum cleaning performance while using 50 percent less water. The triple spray function is also available with hands-free functionality in the LADYLUX® TOUCH FAUCET.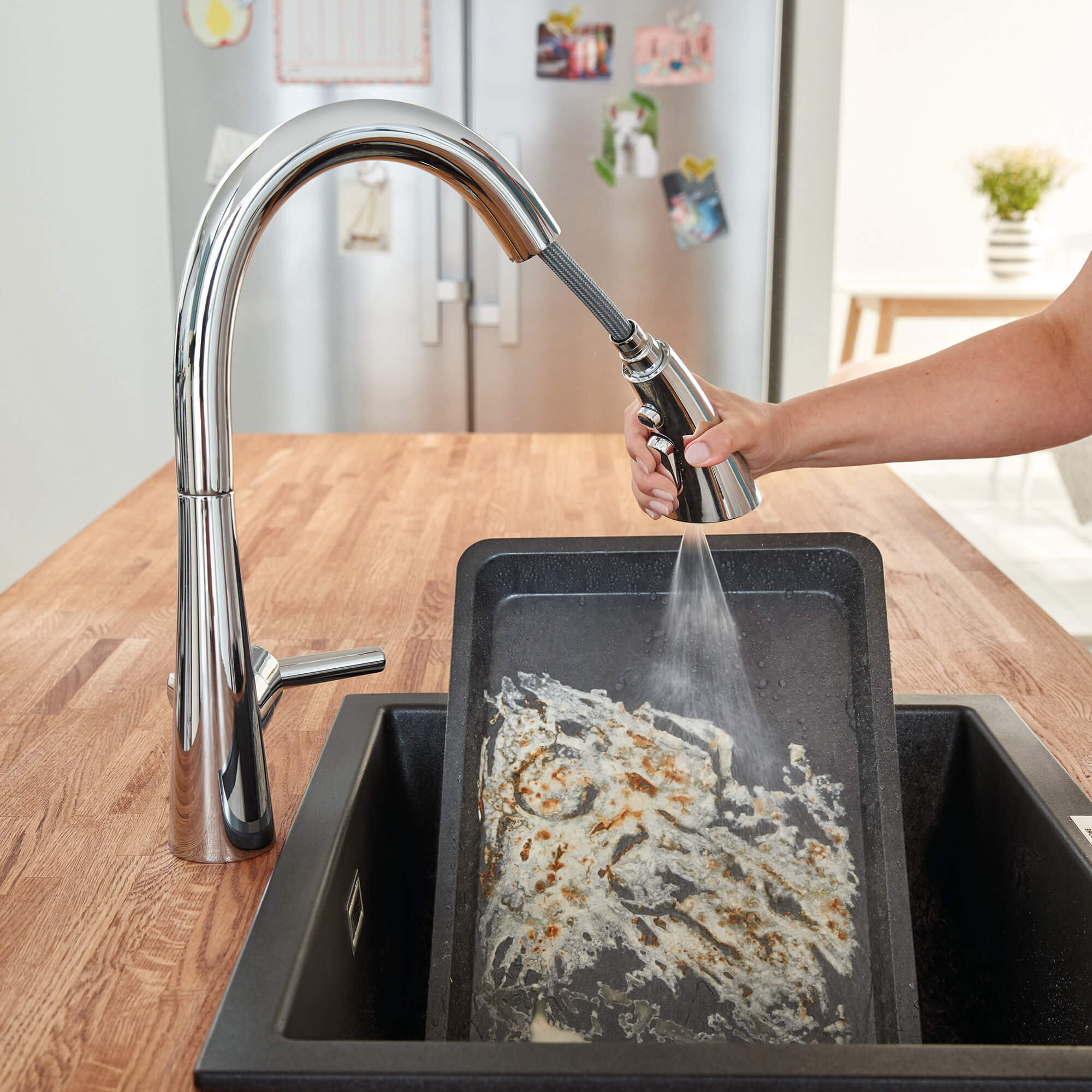 Blade Spray
Powerful spray makes clearing plates quick and easy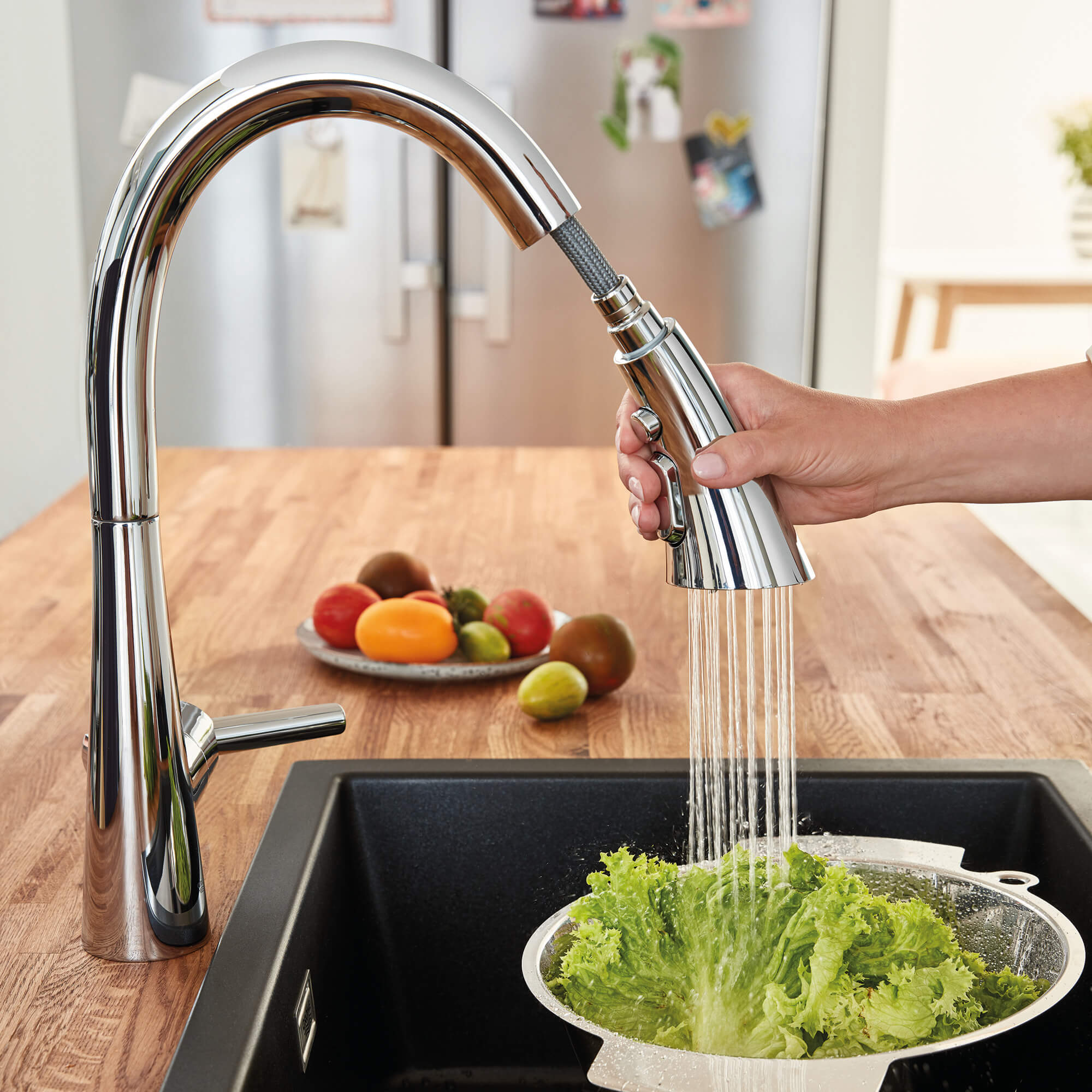 Shower Spray
Gentle spray ideal for washing fruits and vegetables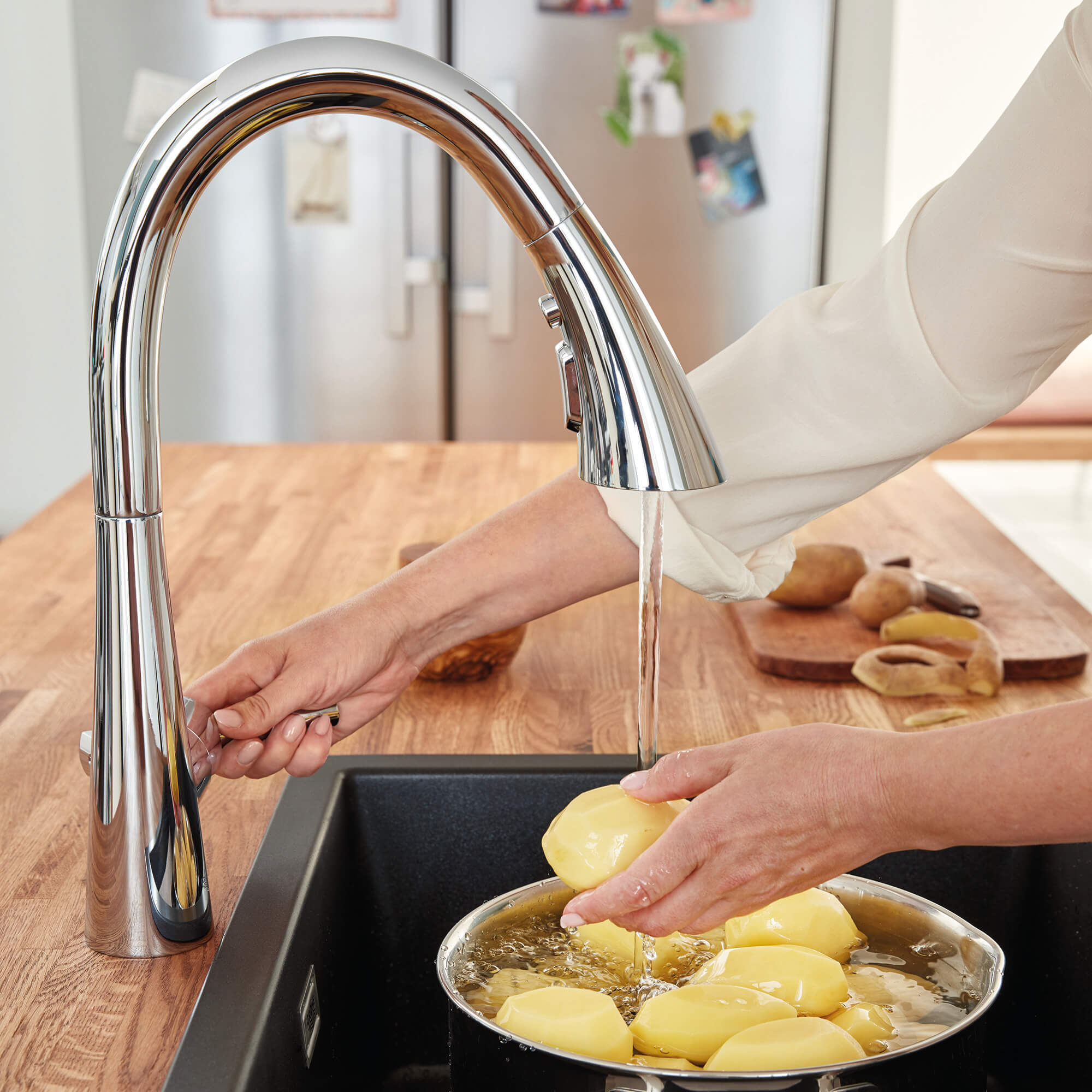 Stream Spray
Steady stream perfect for filling pots and everyday tasks
LADYLUX® L2 DUAL SPRAY FAUCETS

The Ladylux® L2 dual spray faucets are available in two designs – C-shaped and L-shaped. Each incorporates the stream spray as well as the shower spray making everyday kitchen tasks easier.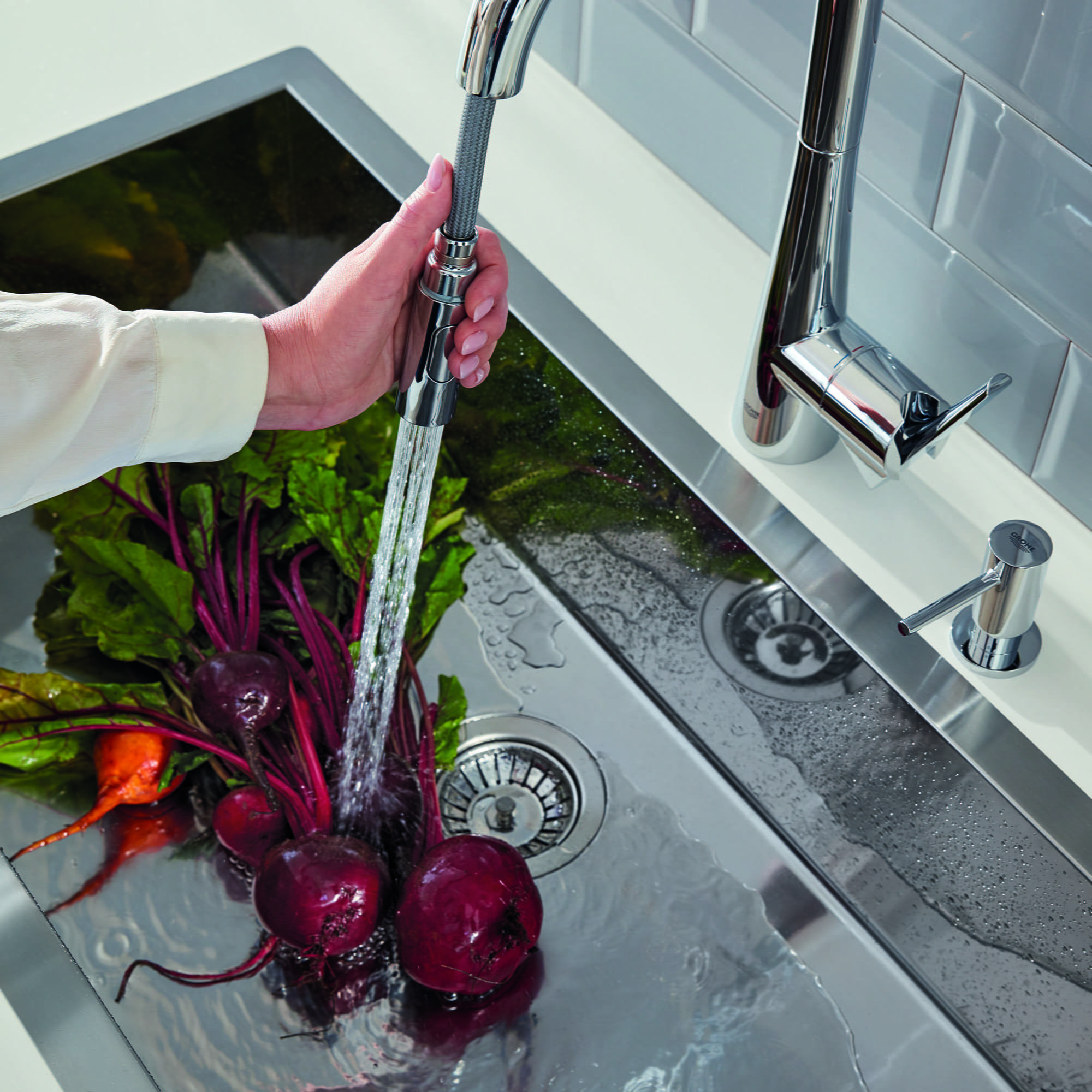 Ladylux® L2 Pull-Down, C-shaped faucet, Shower spray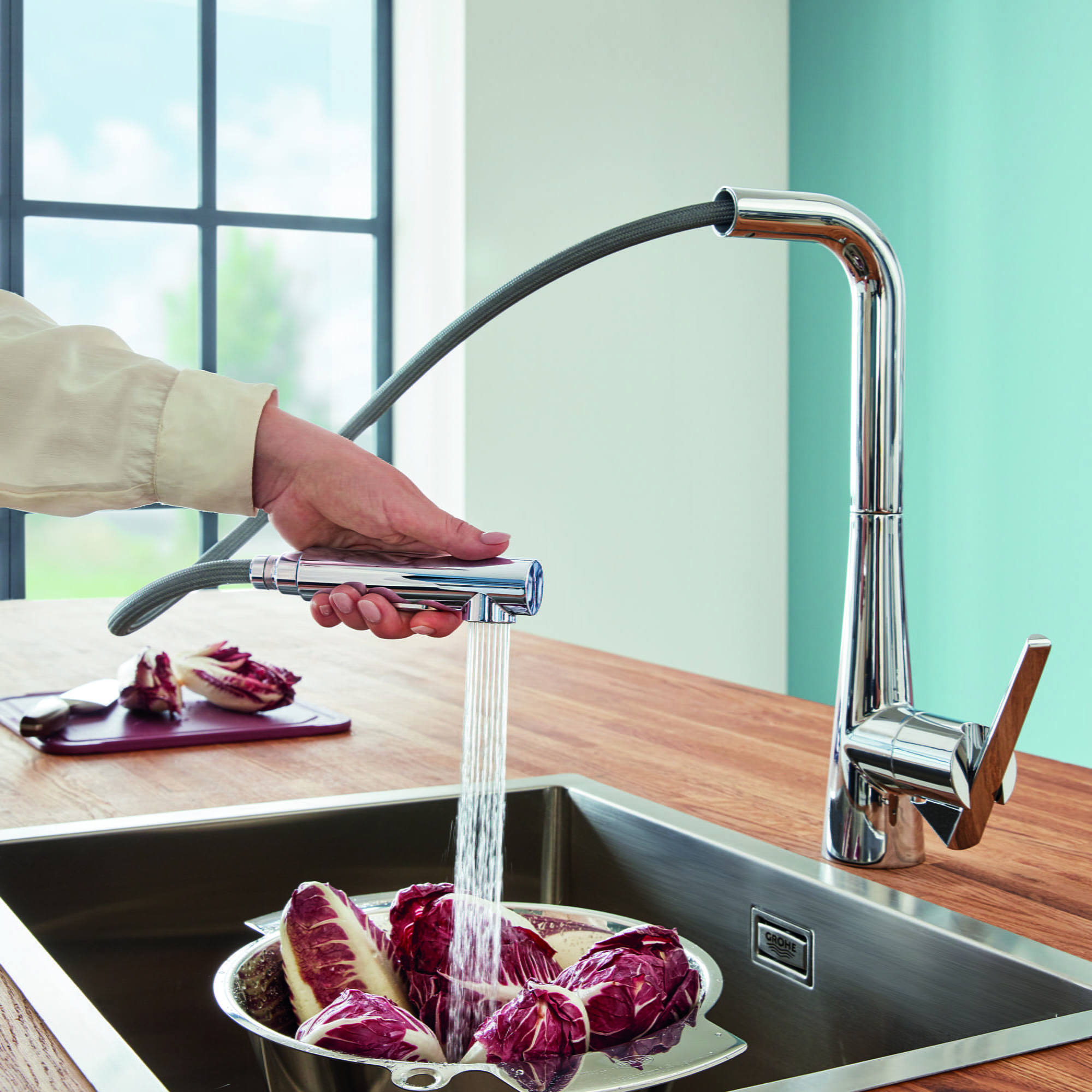 Ladylux® L2 Pull-Out, L-shaped faucet, Shower spray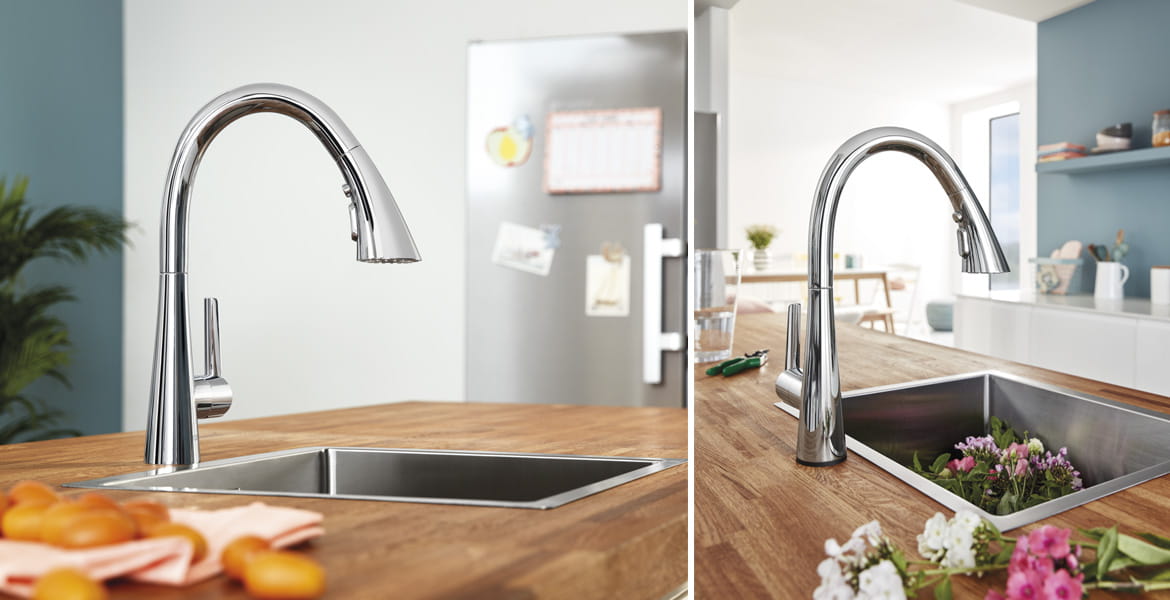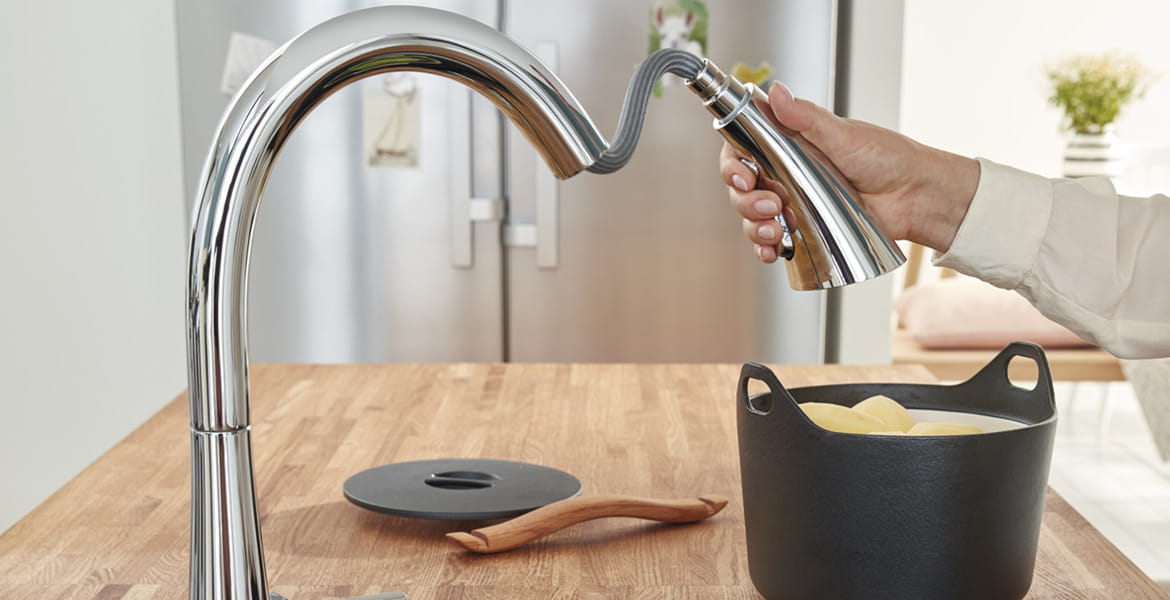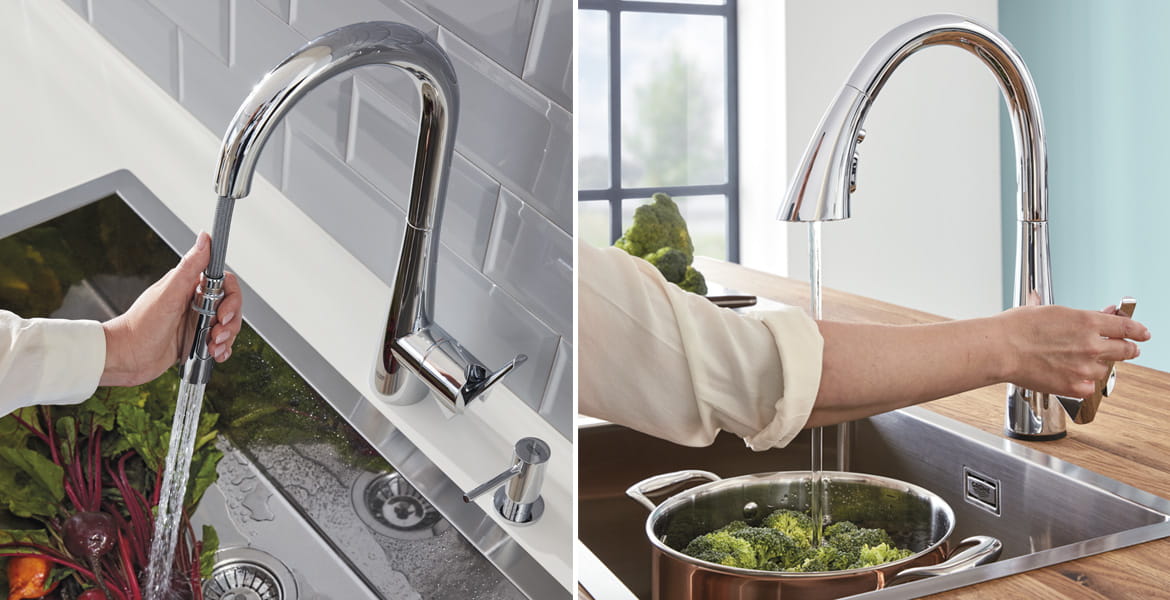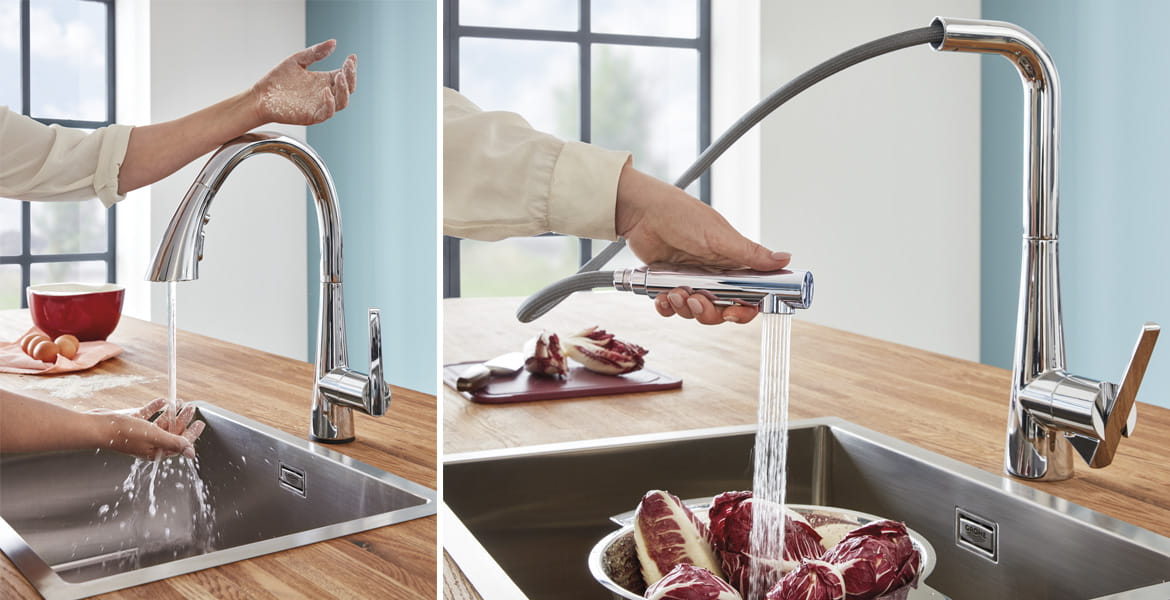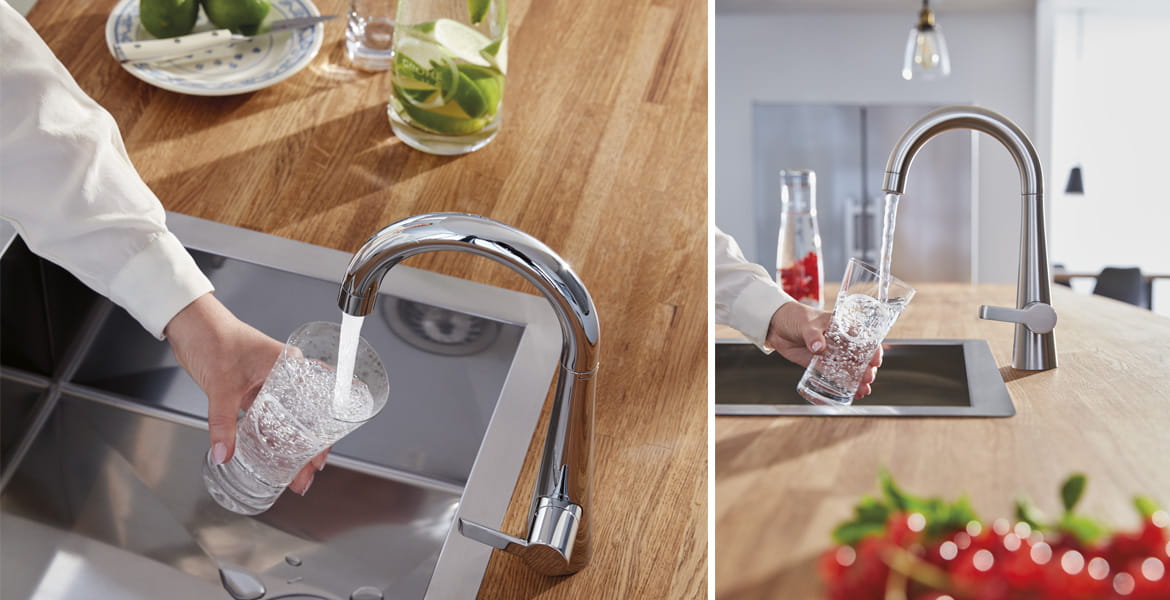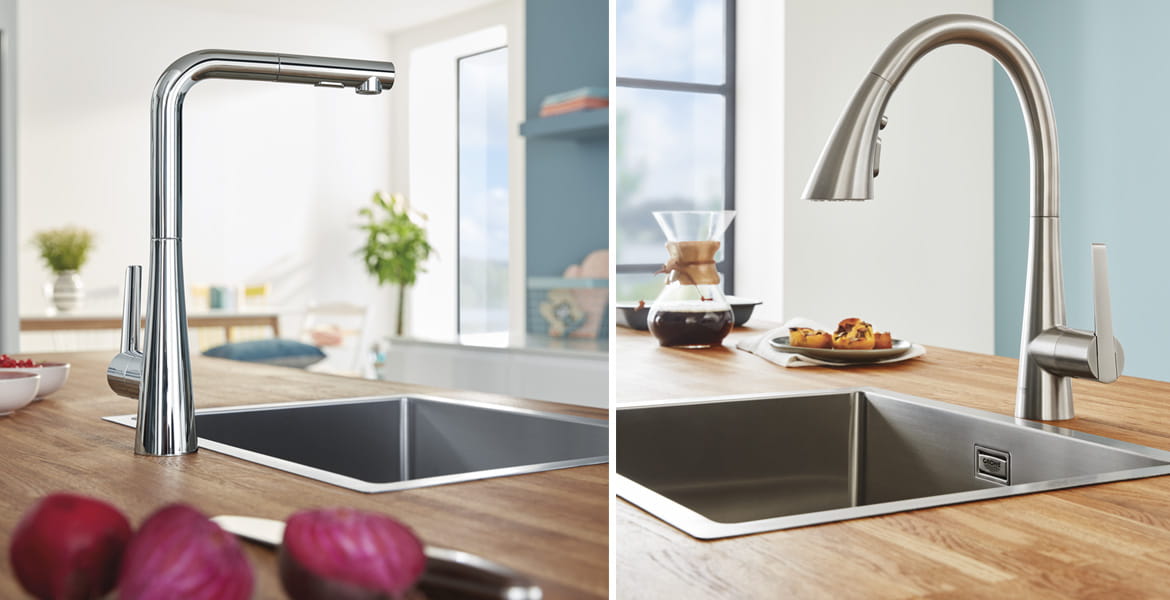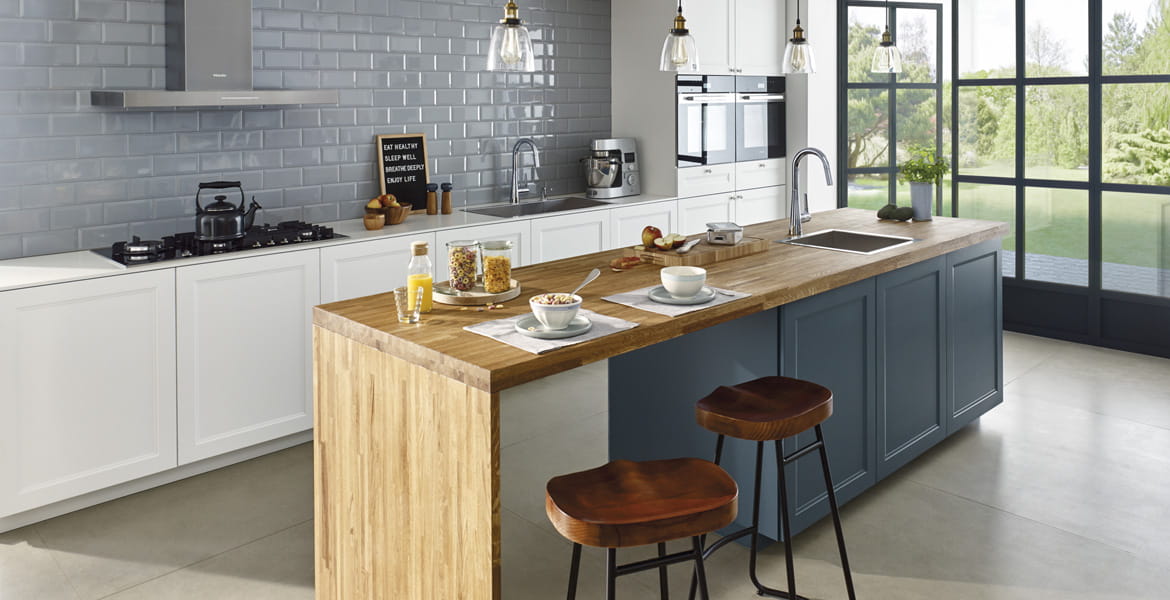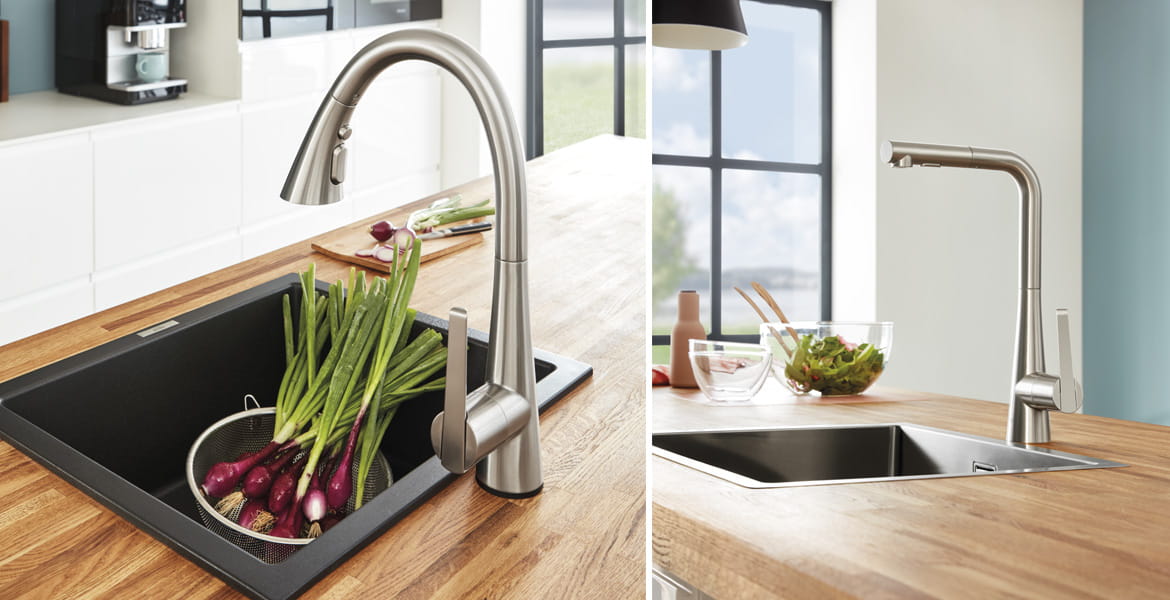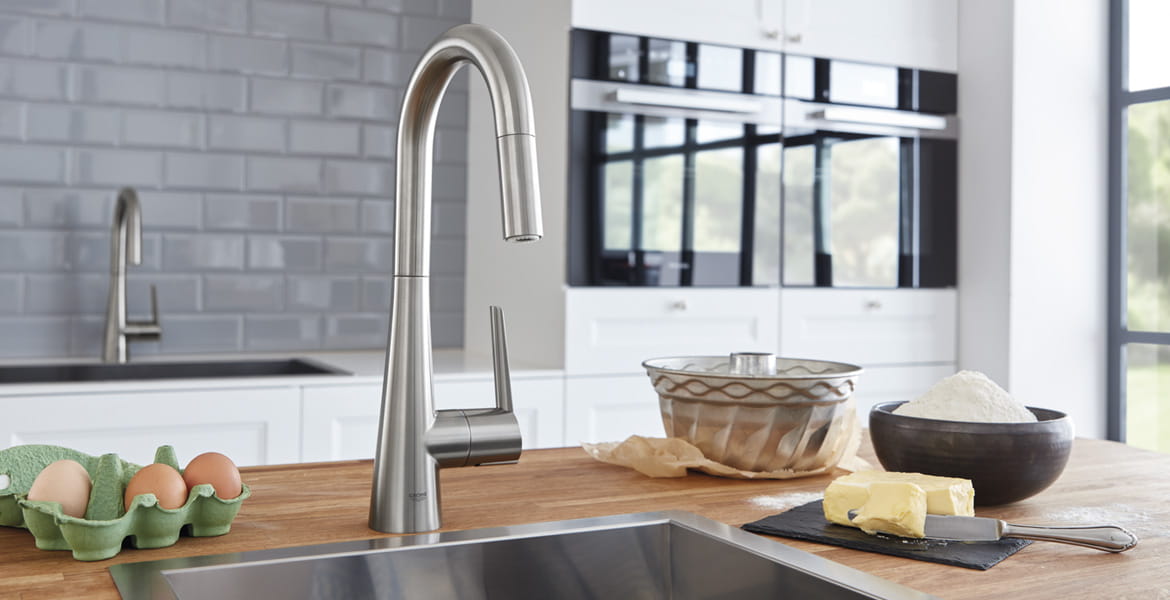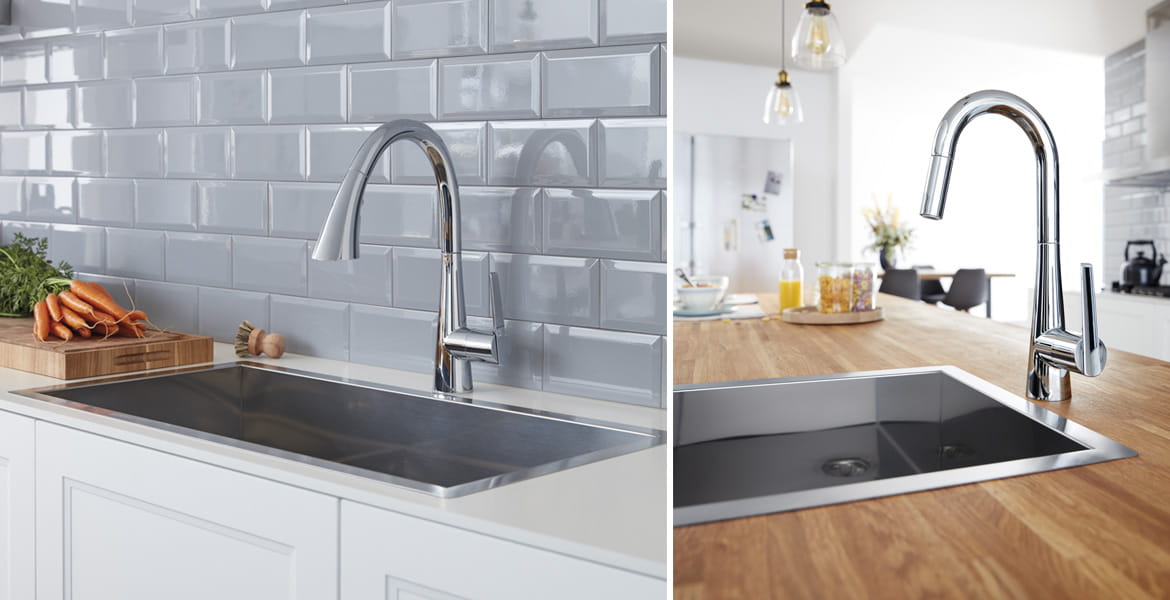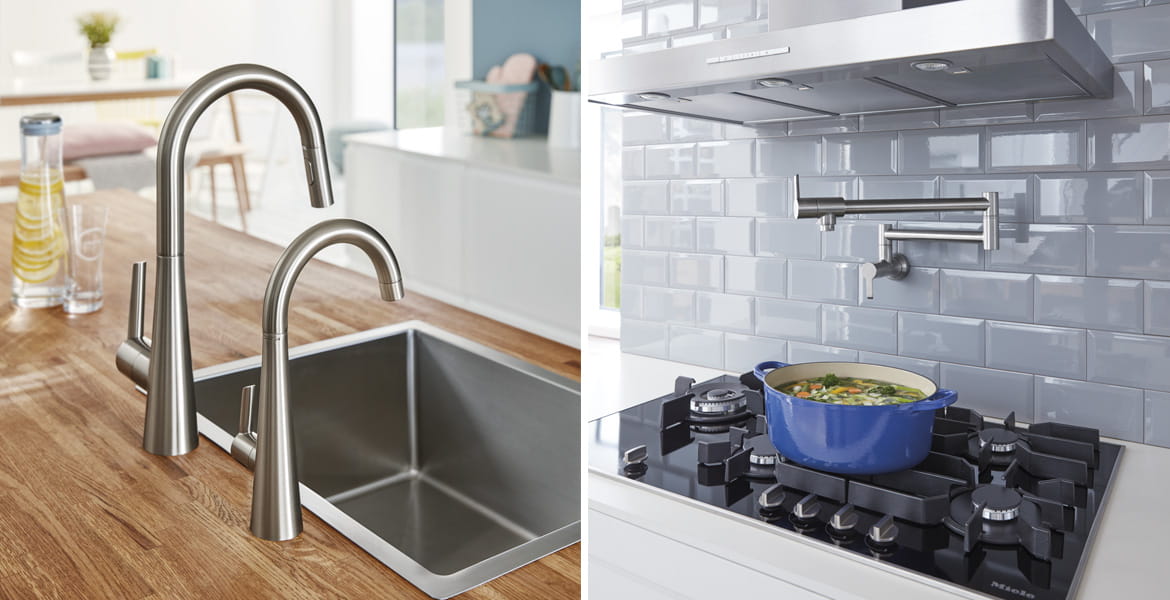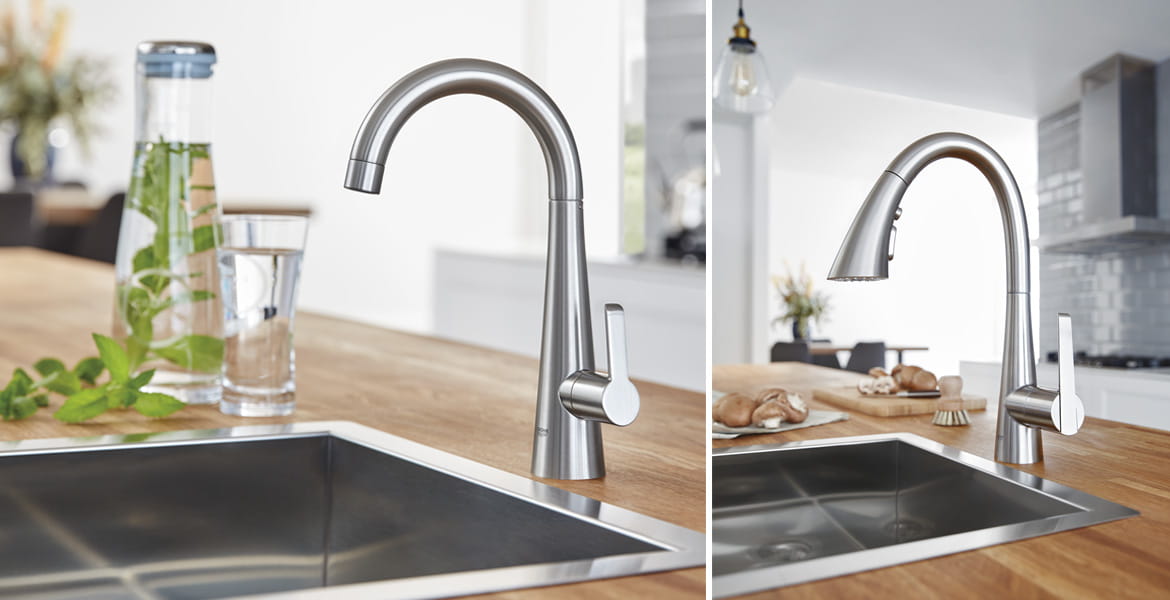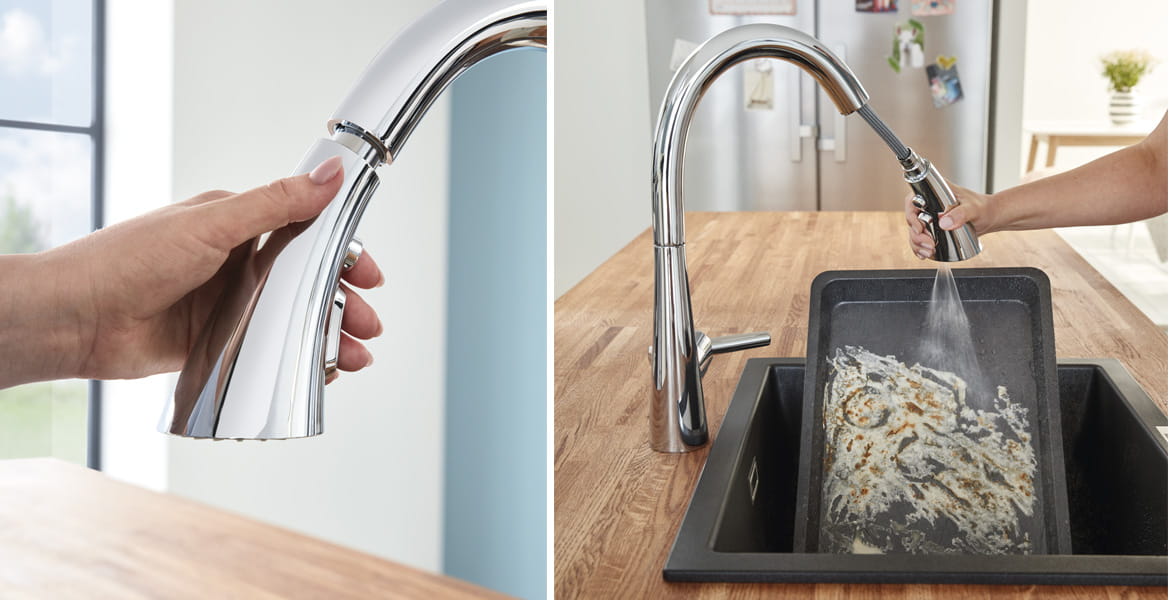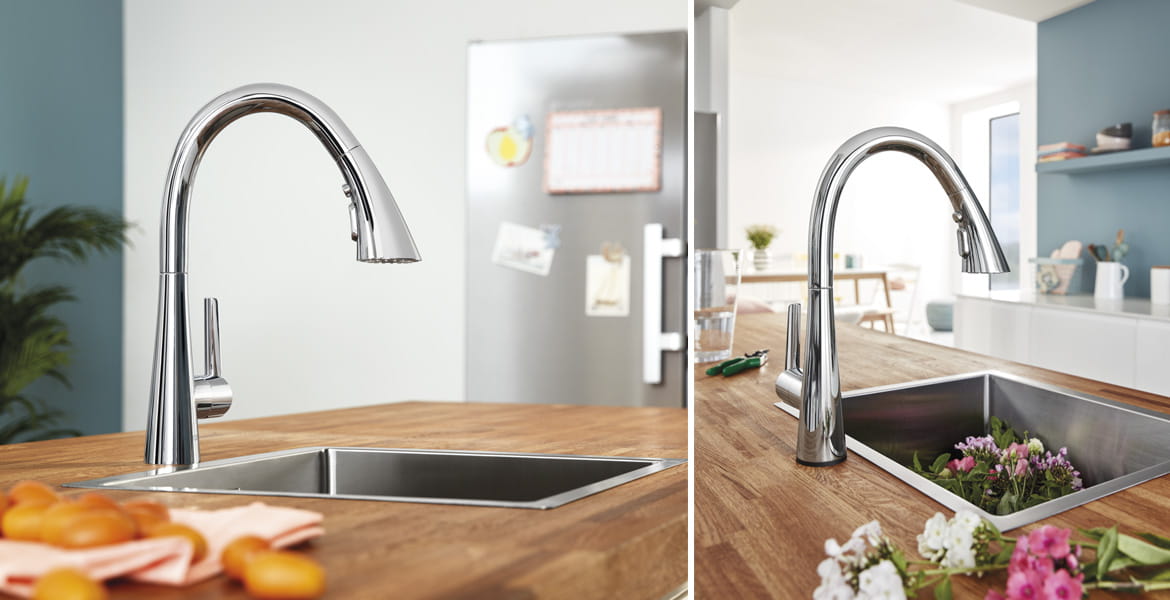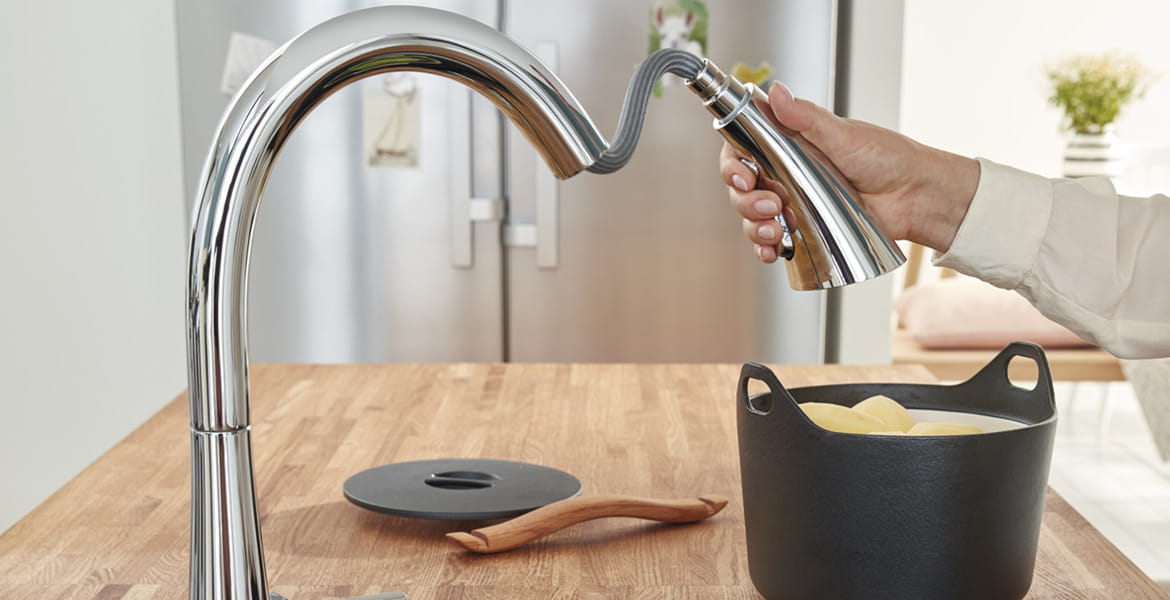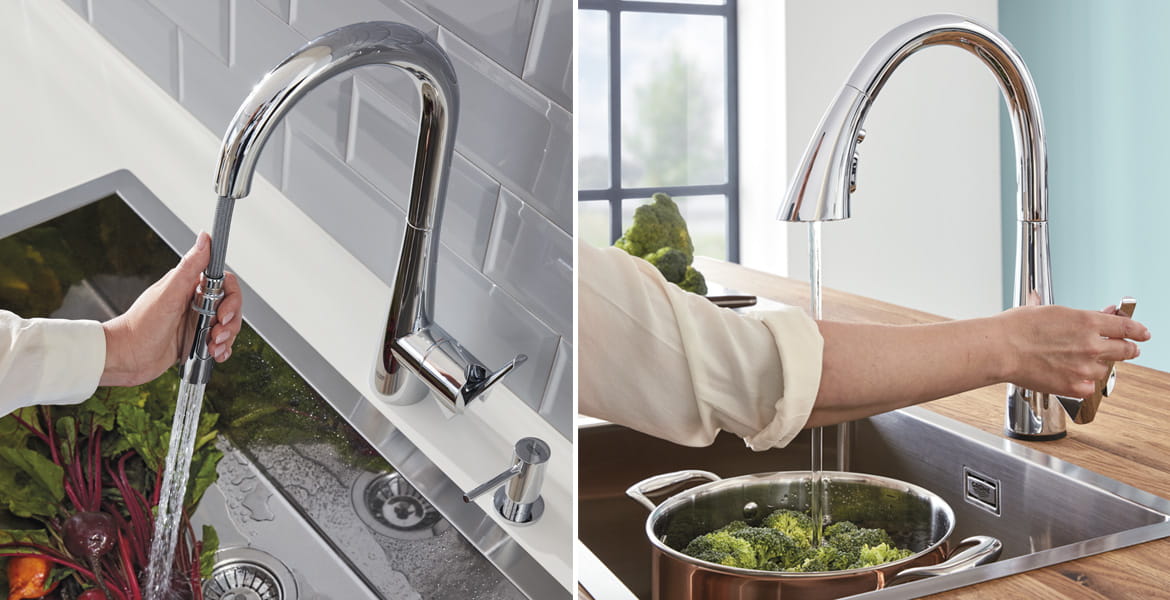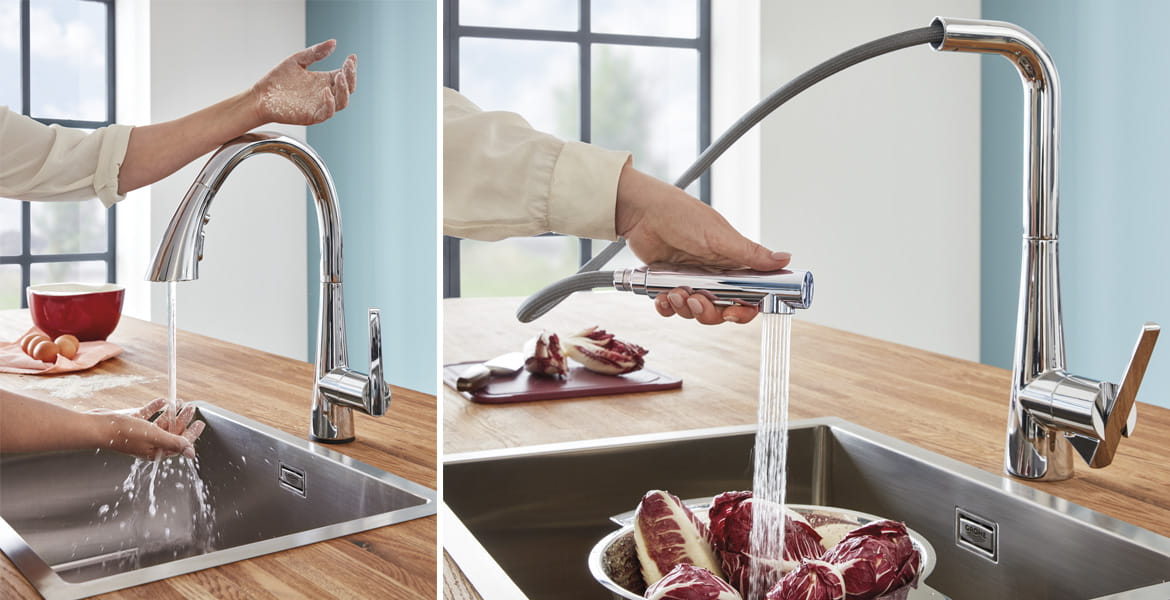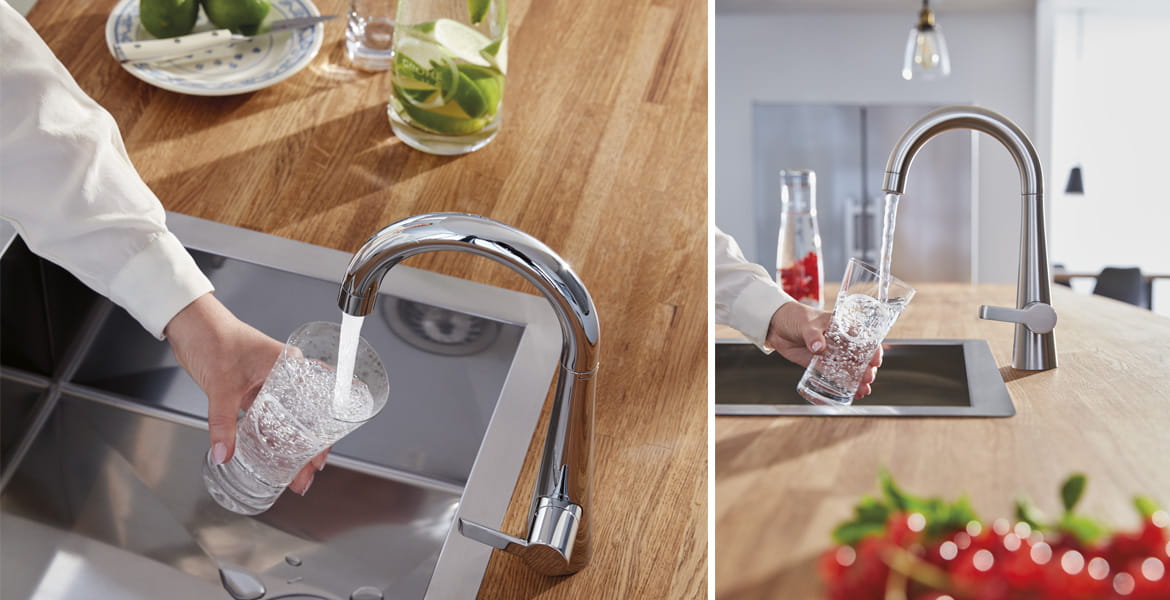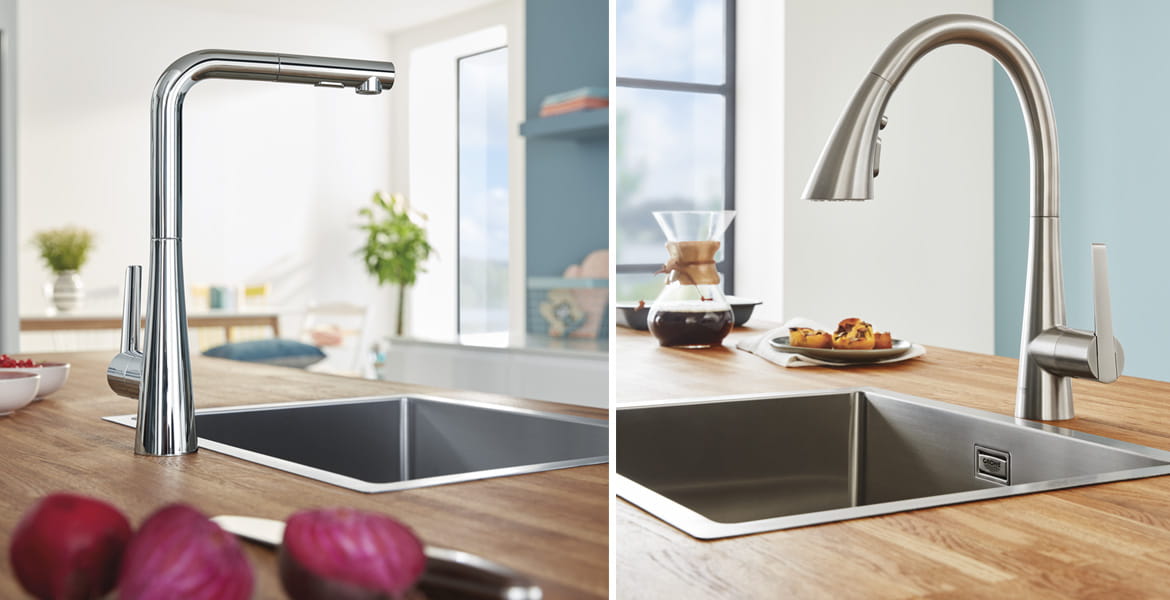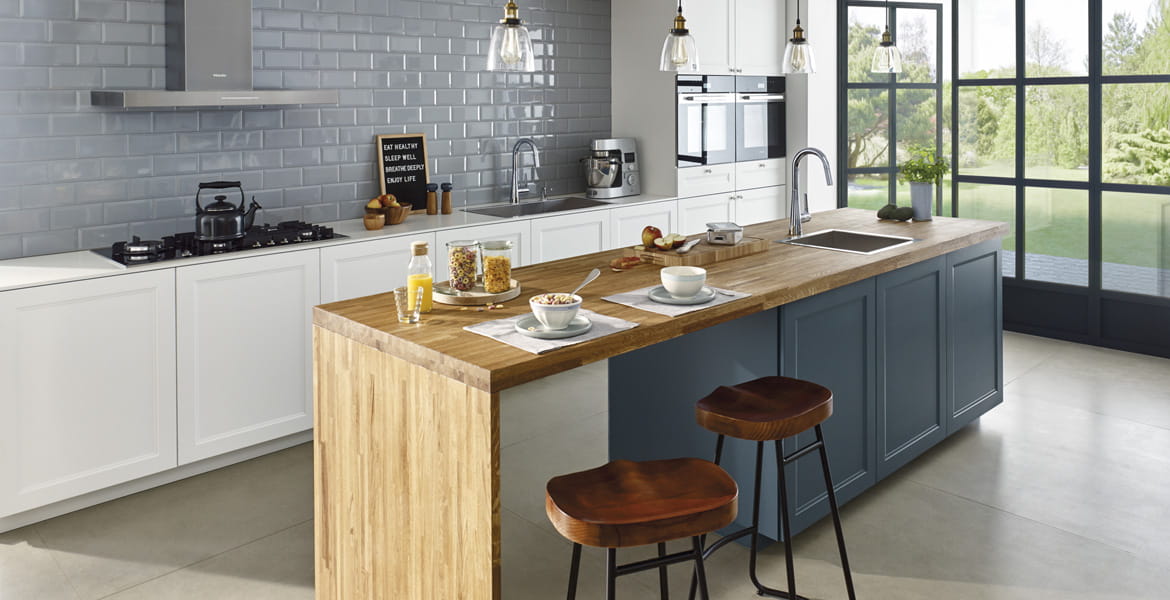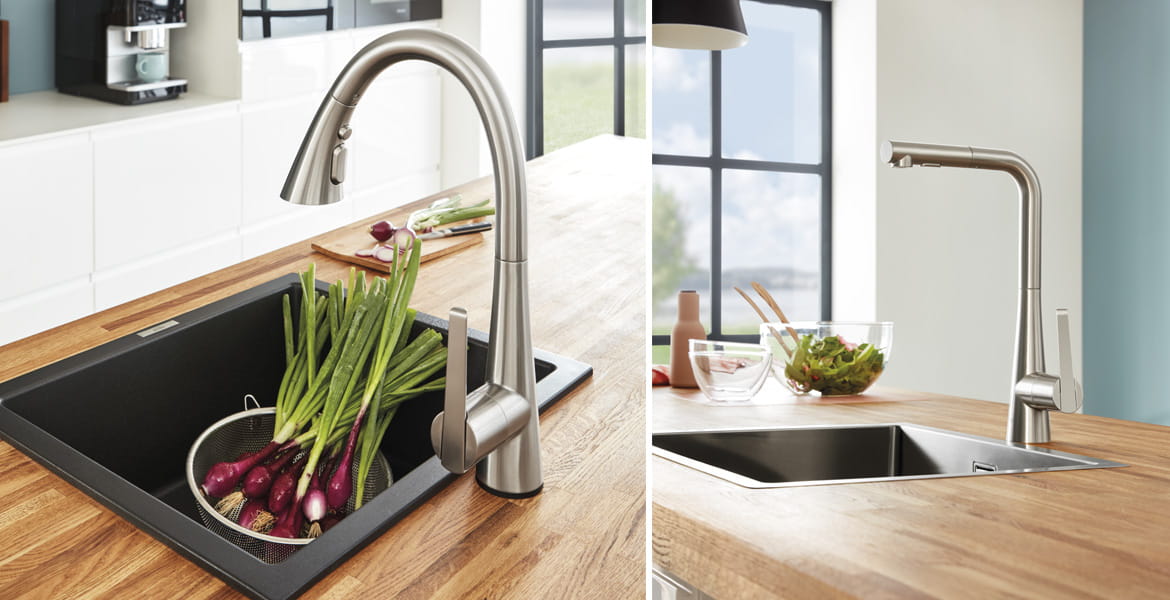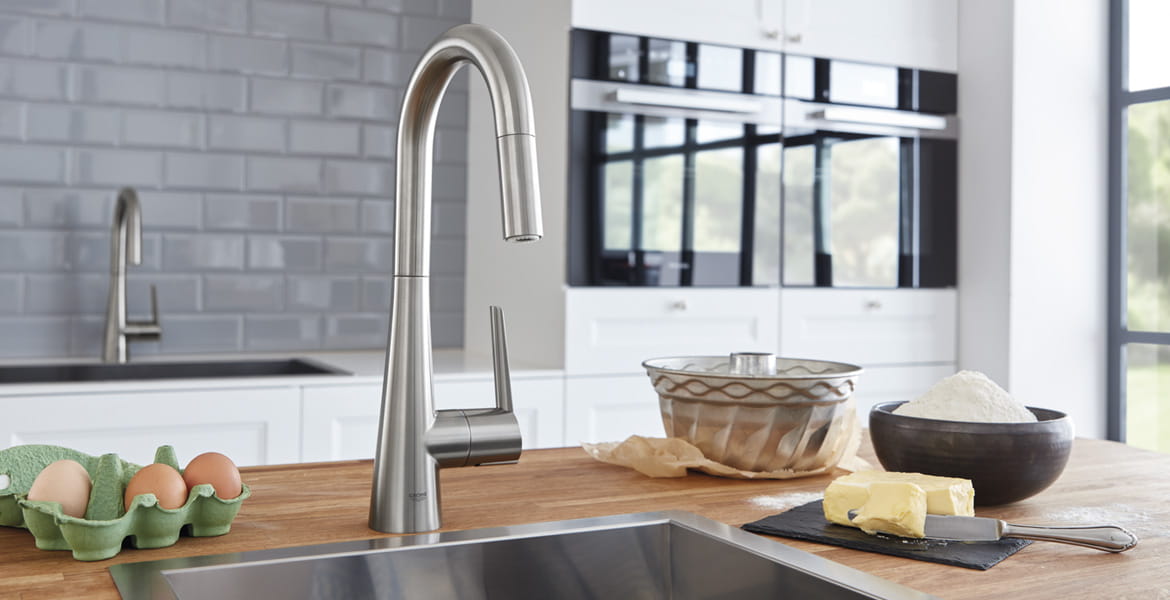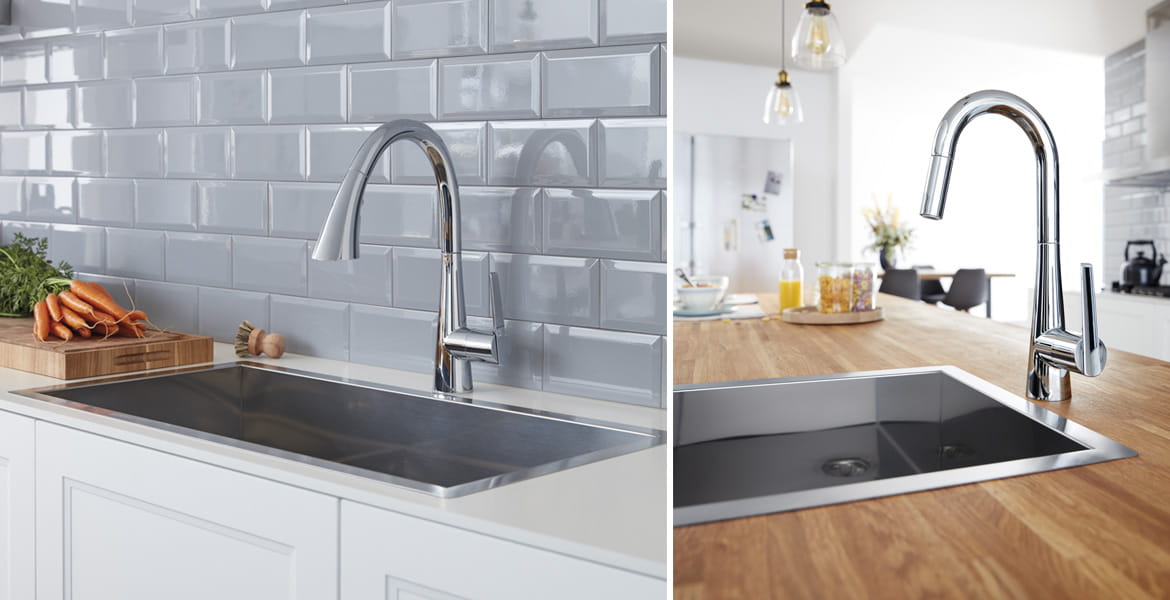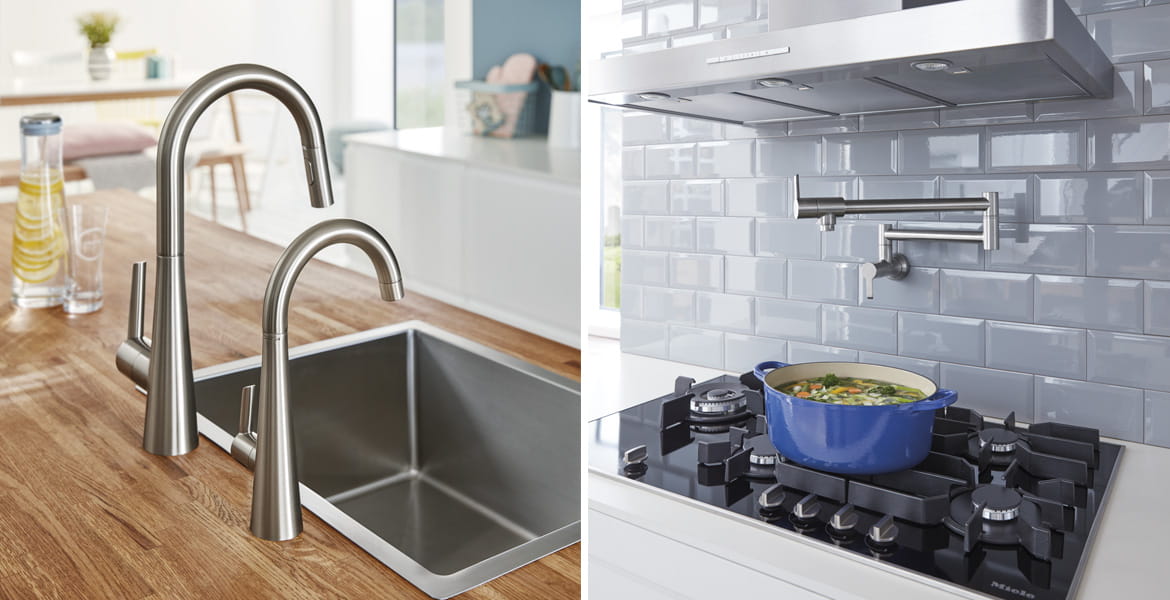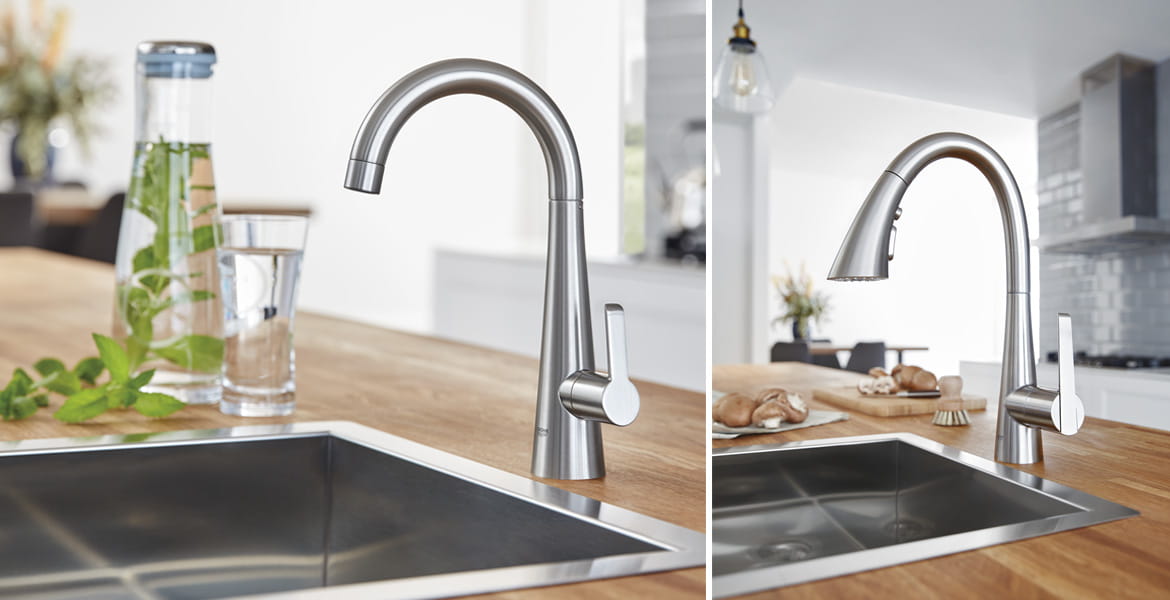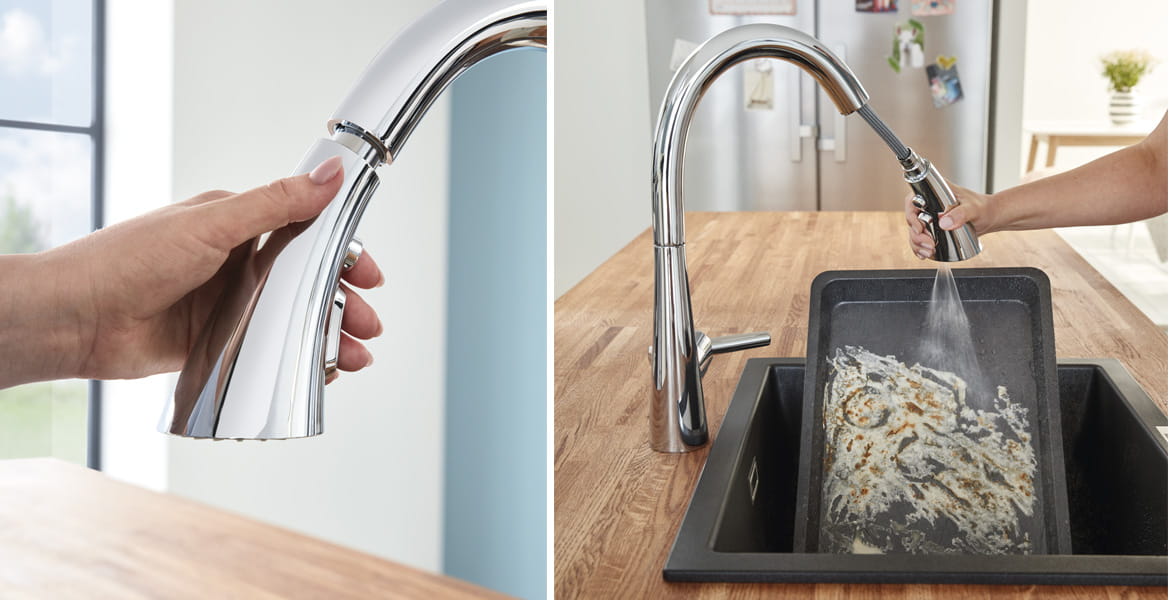 FEATURED GROHE KITCHEN COLLECTIONS